The Trailer for Justice League: Crisis on Two Earths
IGN DVD
has premiered the trailer for
Justice League: Crisis on Two Earths
which you can watch using the player below.
Coming to stores in the spring, the movie is an original story from award-winning animation/comics writer Dwayne McDuffie (
"Justice League"
) rooted in DC Comics' popular canon of
"Crisis"
stories. Bruce Timm is executive producer. Lauren Montgomery and Sam Liu are co-directors.
In
Justice League: Crisis on Two Earths
, a
"good"
Lex Luthor (Chris Noth) arrives from an alternate universe to recruit the Justice League to help save his Earth from the Crime Syndicate, a gang of villainous characters with virtually identical super powers to the Justice League. What ensues is the ultimate battle of good versus evil in a war that threatens both planets and, through a diabolical plan launched by Owlman (James Woods), puts the balance of all existence in peril.
Mark Harmon voices Superman, William Baldwin is Batman, Gina Torres plays Super Woman and Bruce Davison voices the President.
Spongebob Helps Fanboy Set New Records for Nick
Last Friday, a new star-studded special featuring
SpongeBob SquarePants
, one of Nickelodeon's most popular weapons of mass entertainment helped deliver huge numbers for the premiere of its newest series,
Fanboy and Chum Chum
. The special
SpongeBob
TV event (Nov. 6 at 8 p.m.) drew 7.7 million total viewers, ranking as basic cable's number-one entertainment show for the week; and Nick's new animated show
Fanboy and Chum Chum
(Friday, Nov. 6, 9 p.m.), set a new record as Nick's highest-rated series premiere ever with kids 6-11 and 2-11.
SpongeBob "Truth or Square"
also ranked as the week's number-one program on all of TV with kids 6-11, tweens and K2-11.
"Truth or Square"
averaged a 12.5/4.4 million K2-11. The Friday, Nov. 6, debut of
Fanboy and Chum Chum
(9 p.m.) ranked as basic cable's number-two telecast for the night—only behind
SpongeBob SquarePants "Truth or Square"
—and drew 5.8 million total viewers and 2.5 million K6-11. The CG-animated series' second episode (Nov. 7, 10:30 a.m.)—brought in 5.4 million total viewers.
SpongeBob SquarePants "Truth or Square"
featured guest appearances by Rosario Dawson, Craig Ferguson, Will Ferrell, Tina Fey, LeBron James, P!nk, Triumph the Insult Comic Dog and Robin Williams. The special followed SpongeBob and the Bikini Bottom gang as they reminisce through a series of original, flashbacks and was narrated by Ricky Gervais. Gnarles Barkley also performed a cover of the famous SpongeBob theme song in a new stop-motion opening title sequence.
Created by Eric Robles,
Fanboy and Chum Chum
is a new CG-animated comedy spin-off from the Nicktoons Network anthology series
Random! Cartoons
. The hot toon centers on a fearless, comic book-loving 11-year-old named Fanboy and his best friend and trusty sidekick, Chum Chum.
(Thanks
Animation Magazine
)
New TMNT Toon Comes Out of Shell on CW4Kids
A new 90-minute animated movie starring everyone's favorite pizza-loving, evil-fighting turtles will makes its TV debut on
Saturday, November 21st
at 10 a.m. on The CW4Kids. Titled
Turtles Forever
, this animated special incorporates the three distinctive versions of the Turtles as they appeared in their original iterations: 1984 black and white comic book; late 1980s/early 1990s animated TV series; and their current animated series.
In this inventive movie, the Technodrome's dimension-spanning powers causes present-day Leonardo, Raphael, Donatello and Michelangelo babysitting the 1980s-era versions of themselves, while fighting older versions of villains Shredder and Krang. Time and space could unravel while the ninja tag-team extraordinaire battles across multiple dimensions!
Created by Kevin Eastman and Kevin Laird, the
Teenage Mutant Ninja Turtles
made their public premiere in May 1984 in a comic book published and distributed by Mirage Studios. A hugely successful TV series quickly followed in 1987, along with a record setting licensing program and three successful theatrical films. In 2003, the Turtles were re-introduced to a new generation through a fresh, new animated TV series, a CG-animated theatrical movie produced by Imagi Studios and new merchandising program. Last month, Nickelodeon bought the rights to the Turtles as it plans to launch a new CG-animated series featuring the timeless green crimefighters in the near future.
(Thanks
Animation Magazine
)
Cookie Jar's Johnny Test Returns to Cartoon Network
Fans of ready-for-adventure Johnny Test and his genetically engineered super dog, Dukey, can look forward to a new season of the popular Cookie Jar show beginning
Thursday, Nov. 12
at 7:30 p.m. on Cartoon Network. The cabler has committed to airing 26 episodes from the toon's fourth season.
"Johnny Test has found great success on Cartoon Network over the past few years and the all-new season four promises to be just as entertaining for its fans,"
says Tom Mazza, exec VP of Worldwide Television at Cookie Jar Entertainment.
Created by Scott Fellows, the man behind Nick's
Ned's Declassifed School Survival Guide
and a writer on
The Fairly OddParents
,
Johnny Test
debuted in 2005 on Kids' WB's Saturday morning lineup. The bright-looking 2D-animated show follows the adventures of the ultimate test pilot Johnny Test, his genetically engineered super dog, Dukey, and his 13-year-old brainiac twin sisters, Susan and Mary, who use Johnny as their guinea pig for their out-of-this-world scientific experiments.
(Thanks
Animation Magazine
)
Waterloo Festival for Animated Cinema 2009
The
Waterloo Festival for Animated Cinema
is back for its 9th edition, and festival organizer Joseph Chen has compiled another fantastic line-up of foreign animated features that can't be found anywhere else in North America. Chen's smart curation is yet another step towards challenging the ever-prevalent misconception in North America of animation as a kiddie art form. The selections include films that we've discussed on the site recently such as
The Secret of Kells, Mary and Max, Panic in the Village
and
Boogie the Oily One
, along with other features that hail from Russia, Serbia, Sweden, and Japan. There is also a retrospective of a couple vintage Russian animated features. The festival takes place from
November 19-22
at the Gig Theatre (137 Ontario Street North) in Kitchener, Ontario. Film details as well as ticket info can be found on the festival website at
WFAC.ca
.
(Thanks
cartoon brew
)
Mark Bodnar exhibition
Artist
Mark Bodnar
has been having fun painting a new batch of his bizarre cartoon-inspired visions. His latest art show,
"And We All Go"
, will open on
Friday November 6th
at the
La Luz de Jesus Gallery
(4633 Hollywood Blvd.) in Los Feliz, and there is an opening reception Friday night from 8-11pm. The exhibit runs through November 29th - but you can see much of it online on the
gallery website
. Fun stuff!
(Thanks
cartoon brew
)
Stan Berkowitz recieves WGA animation award

Emmy award winning Stan Berkowitz, writer on a host of animated superhero shows and DC Universe movies, is to receive the Writers Guild of America West Animation Writers Caucus' writing award tonight, for Lifetime Achievement. A full press release follows:
EMMY WINNER STAN BERKOWITZ TO RECEIVE WGAW'S 12th ANNUAL ANIMATION WRITERS CAUCUS WRITING AWARD FOR LIFETIME ACHIEVEMENT
Emmy-winning writer Stan Berkowitz is set to receive the Writers Guild of America, twelfth annual Animation Writing Award, recognizing his prolific career and creative contributions to the craft of film and television animation writing, as well as his efforts to organize animation on behalf of the Writers Guild.
The AWC's prestigious lifetime achievement award will be presented to Berkowitz tonight, November 12, at the AWC's annual awards ceremony held at WGAW headquarters in Los Angeles.
"While Stan has built an acclaimed writing career bringing superheroes to the screen, he's a real-life superhero to the animation writing community – not only helping to raise the profile of animation writers through his many creative gifts, but also by playing a lead role in the Guild's ongoing efforts to organize animation writing,"
said WGAW President John Wells.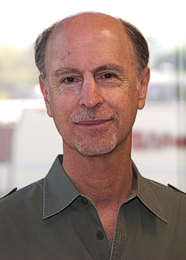 A two-time Daytime Emmy winner (shared for
Batman Beyond
in 2001 and
The New Batman/Superman Adventures
in 1998, Outstanding Special Class Animated Program), seven-time Daytime Emmy nominee, and one-time Primetime Emmy nominee, Berkowitz has most recently served as Story Editor for the upcoming animated superhero series,
The 99
, which was written under a Writers Guild contract.
Berkowitz's many animated TV writing and/or co-writing credits include
Legion of Super Heroes, The Batman, Transformers: Animated, Superman, Spider-Man, Justice League, The New Batman/Superman Adventures, Batman Beyond, Static Shock, Ben 10, The Brave and the Bold
, and
Friends
and
Heroes
, a WGA-covered animated series for the BBC on which he served as Story Editor for 39 episodes.
Earlier this year, Berkowitz adapted Jeph Loeb and Ed McGuinness'
Superman/Batman: Public Enemies
graphic novel into an animated direct-to-DVD feature for Warners Animation, which debuted in September. Berkowitz's previous adaptation of Darwyn Cooke's graphic novel,
Justice League: The New Frontier
, became a best-selling direct-to-DVD animated feature last year.
Berkowitz's live-action writing and/or co-writing television credits include
Dragnet: The 90's, Power Rangers: Space Patrol Delta, The New Adam 12, Players, Grand Slam, Houston Knights, Mike Hammer, T.J. Hooker, The Adventures of Superboy
and
Cover Up
. His screenwriting credits include
Street Corner Justice
(Screenplay by Stan Berkowitz & Gary Kent & Chuck Bail, Story by Chuck Bail) and
Acapulco Gold
(Screenplay by Don Enright & O'Brian Tomalin, Story by David Lees & Stan Berkowitz).
Berkowitz began writing for animated TV programs in 1994, when he worked with the legendary Stan Lee on
Spider-Man
. Prior to that stint, Berkowitz freelanced as an entertainment journalist for
Esquire, People, Los Angeles Times, Los Angeles Magazine, New York Daily News
and other publications, as well as working as a film preservationist. An L.A. native, Berkowitz earned his MFA screenwriting degree from UCLA. He currently lives in Westlake Village with his wife, Teagan Clive.
The WGAW's AWC Animation Writing Award is given to members of the Animation Writers Caucus or Writers Guild who have advanced the literature of animation in film and/or television through the years and made outstanding contributions to the profession of the animation writer. Founded in 1994, the WGAW's Animation Writers Caucus represents over 600 animation writers and works to advance economic and creative conditions in the field. Through organizing efforts, educational events, and networking opportunities, the AWC is a leading proponent for animation writers. Recent AWC Writing Award honorees include Brad Bird, Al Jean, Jules Feiffer, Alan Burnett, Paul Dini, Michael Reiss, and the AWC's 2008 recipient, Linda Woolverton.
The Dolphin: Story of a Dreamer
In case you were wondering, as I was, what the Oscar-qualifying feature film,
The Dolphin, Story of a Dreamer
, is: look no further:
Up
has nothing to fear. 20th Century Fox is currently releasing the film in South America.
UPDATE:
Reader Eric Graf informs us that
The Dolphin
will play at the Laemmle Claremont 5 starting
December 11
- same theater and week as
A Town Called Panic
, per the
Laemmle Theatres website
.
(Thanks, Matthew Gaastra)
(Thanks
cartoon brew
)
KNTV The Act Of Sex
You'll be singing this one all day…
Believe it or not, this is from a kids show which just won a Scottish Bafta Award last week for Best Children's TV!
The KNTV Show
is an educational TV program that has been broadcast on Channel 4 in the United Kingdom since 2006. Previous seasons tackled science and philosophy - this year they take a frank look at sex. Wikipedia describes the show this way:
The show is presented by two animated fictional teenagers from Eastern Europe (specifically the fictional state of "Slabovia", the "last remaining communist state in Europe"), called Kierky and Nietschze, named after Søren Kierkegaard and Friedrich Nietzsche. The show melds comedy and education into one as form of edutainment.
If you enjoyed this video, you might enjoy the others devoted to
Puberty
,
Pregnancy
and the
Male Body
.
Parents Upset at "Glenn Martin, DDS" on Nickelodeon
The St. Petersburg Times
reports that
many parents are upset at Nickelodeon for airing Glenn Martin, DDS on the main Nickelodeon channel as early as 8:00 PM
, meaning younger children will go from the silly antics of
SpongeBob SquarePants
to sex jokes and cartoon violence of
Glenn Martin
. A spokesperson for Nickelodeon stated that the complaints were minimal and there were no plans to move the sitcom from its current timeslot.
Why Animation Keeps Expanding -- Part 12
This will help explain why animation jobs continue in Los Angeles even as pieces of it are outsourced. The overall pie
keeps expanding
.
...[F]ilmmakers themselves may still think of their projects as
"live action,"
the way James Cameron does
"Avatar,"
but for those working below the line, there's no denying how dependent these films are on the discipline of animation. Speaking about
"Avatar,"
co-production designer Rick Carter insists:
"It's an absolute hybrid. It's got animation, and it's got live-action performances that are being recorded both with a camera and in a digital volume space (using) performance capture. Those two realms have come together to the sense where there's no real sense of pre-production, production, post-production."
...
See, many jobs stay close to production headquarters because A) schedules are tight and nobody can afford an overseas' screwup. (There is no time for a do-over.) B) On big-budget films, quality counts and if something costs $400,000 less, it's not crucial. But making a final product to the exacting specification of the movie's creator(s) is.
Southern California might have less of the overall production pyramid than it did forty-five years ago, but that pyramid is geometrically bigger, so overall there are more jobs than before.
(Thanks
Animation Guild Blog
)
Marvel's 'Super Hero Squad' Silver Surfer Is So Sweet He Hurts My Teeth
The "Marvel Super Hero Squad" cartoon
premiered in September with a host of uber-cute versions of its characters, but the latest addition to the animated series' roster seemed worth a call-out. Boys and girls, check out the kid-friendly version of Marvel's wielder of the power cosmic: the sentinel of the spaceways known as...
"silver britches"
? Yes, it's the Silver Surfer.
While this is definitely my favorite of the series' too-cute character profiles thus far, I'm still waiting to see a profile of the cute-ified version of Captain America's Nazi-friendly nemesis, The Red Skull (as voiced by Mark Hamill).
Monsters Inc. Team Recalls Pixar Chimpanzee
Pixar's
Monsters, Inc.
is out on Blu-ray this week, and the Disney/Pixar team has released this recollection experience with director Pete Docter and some of his team.
South Park Parodies Glenn Beck, Smurfs and
Avatar
In case you didn't catch it, Cartman took on a very Glenn Beck-ish role on last night's new episode of
South Park. Dances With Smurfs
follows Cartman's promotion to the host of the morning announcements.
Fortiche Scores Wii Game Promo
The team at Paris-based
Fortiche Production
produced this little promo for the Wii game
Academy of Champions,
which released on
November 3rd
. It's by Ubisoft.
Syfy launching new series Outer Space Astronauts
Syfy will launch a band of animated misfits into space next month when
Outer Space Astronauts
premieres
Tuesday, Dec. 8
, at 9:30 p.m. (ET/PT) following the season finale of its hit reality series,
Scare Tactics
at 9 p.m. (ET/PT).
Outer Space Astronauts
is a futuristic comedy series about eight vaguely courageous, highly distractible military personnel who journey to the far reaches of the galaxy seeking knowledge, adventure ... and whatever else they can come up with. The crew of the O.S.S. Oklahoma are led by a lackluster captain who would rather be planning the next
"margarita Monday"
than leading a mission against evil, much to the exasperation of his by-the-book second-in-command.
Series creator and executive producer Russell Barrett took a complete do-it-yourself/ hands-on approach to the creation of the show by developing, executing and editing the series right in his very home.
"The graphics may be basic and simple, but combining them with live-action elements has never been done in a series before,"
said Mark Stern, EVP Original Content Syfy & Co-Head Universal Cable Productions.
"To say that it was a grassroots endeavor is an understatement. Russell literally produced this in his basement for more than a year, and that allowed him to create a unique series with a sharp, sly sense of humor."
According to Syfy, the cast of characters for the five-episode series includes:
Captain Bruce Ripley
(Russell Barrett) is the worst captain in the fleet with the best reputation. He's uninterested, bored and sloppy, yet manages to always get the job done.
Commander Dick Amos (Adam Clinton) should be the leader of the ship, since he holds the most credentials than anyone, but even with his top performance record, Dick is always stuck behind the eight-ball.
Lieutenant Sunny Hunkle
(Stephanie Clinton) With a name that equally matches her 'sunny' disposition, the sweetest girl in the galaxy gets along with everyone. She doesn't mind that her
"secret relationship"
with Dick should remain a secret; she's cool, calm and easy going.
Intern Jimmy Peck
(Peter Burns) has been Captain Ripley's right-hand man since their college days. A bit simple-minded, or just eternally naïve, Jimmy has a way of coming through just when you thought he was completely useless.
Pilot Johnny Boothe
(Benjamin Nurick) shouldn't be flying or driving anything, as he holds the most citations for reckless piloting out of anyone (a record he states proudly!). Boothe's disregard for safety and his addiction to speed, however, have saved many a day on board the O.S.S. Oklahoma.
Kyle 14
(voice: Jay Wendorff) is one of the first artificial humans to be given a post on an OSA ship. He's the most state-of-the-art android in existence and
"waaaay better than the Kyle 13 model."
Chief Weapons Officer Andy Matheson
(Laura Valdivia) has saved the life of every crewman on the ship more times than they can count. His enormous stature and history of big-time whuppin' sometimes intimidates his fellow crewmen, except for Brimley.
Weapons Officer Chad Brimley
(Tony Bravo) likes to find others' weak spots and poke at them with a stick. He has excellent skills and is highly intelligent in weapons development and ammunition science, but his motivation for work isn't always top-notch.
Operations Officer Donna Kennedy
(Dana Kirk) and technology don't mix. She tries in vain to hide her
"fear of all things that plug in and beep"
from the crew, but on a ship that functions solely on the latest technology, her technophobia gets the best of her.
Chief Mechanic Pinto
(Steve Millunzi) is a human monkey wrench. If something is broken, Pinto can fix it—which is great, because things tend to break quite frequently!
Ka'ak
(Jacey Margolis) is from another planet and skilled in all areas of space travel. Despite her supermodel looks, her mangled use of English is a good tip-off to her alien roots; not to mention her blood-red skin!
Outer Space Astronauts
was created by Barrett and is executive-produced by Barrett, Scott Puckett and David O. Russell (
Three Kings, I Heart Huckabee
s).
Syfy unveils Caprica key art
Syfy has released the key art for its upcoming series
Caprica
, and Maureen Ryan—aka
The Watcher over at The Chicago Tribune
—debuted the image that captures the spirit of the new show.
But you can check it out below.
"There's something really interesting about the idea of Zoe and the Eve metaphor,"
said Mark Stern, executive vice president of original content for Syfy and co-head of Universal Cable Productions, of the photograph featuring Alessandra Torresani as Caprica character Zoe Graystone.
The two-hour pilot of
Caprica
is now available on DVD and the Web;
Caprica
debuts on Syfy next year on
Friday, Jan. 22
, at 9/8C.
Spider-Man arrested due to assault on Hollywood Boulevard
Turns out that the only person with less luck than Spider-Man ... is the poor Spider-Man impersonator.
According to the
Los Angeles Times
, Christopher Loomis was working Hollywood Boulevard in his Spidey suit, collecting tips from tourists by posing for pictures, when he allegedly slugged a man in the face and arms.
Once the victim refused to press charges, you'd think that would be the end of it, but Loomis was arrested when the police discovered he had outstanding misdemeanor warrants, and held him in lieu of $5,500 bail.
And it turns out that it wasn't so easy for the LAPD to find the alleged assailant, even though he was dressed in the bright red-and-blue costume. But when officers responded to a radio call reporting a battery by Spider-Man, they discovered four different people dressed like Spidey along the tourist-filled corridor that includes Grauman's Chinese Theater.
Can't wait to check tomorrow's Daily Bugle to see how J. Jonah Jameson covers the story!
Nothing is sacred: Fright Night is being remade!
Goodbye cigarette-smoking, martini-drinking admen—hello bloodsucking, garlic-hating vampires!
Marti Noxon, writer-producer on the critically acclaimed Mad Men, has been hired to script a remake of
Fright Night
for DreamWorks, according to
The Hollywood Reporter
. But before you get all WTF, remember that Noxon was also writer-producer on both
Buffy the Vampire Slayer
and
Angel,
so it's actually a return to her roots.
The original
Fright Night
, released in 1985, starred Chris Sarandon, Roddy McDowall and William Ragsdale, with Ragsdale playing a teenager who discovers his neighbors are vampires.
We'd normally be worried about tampering with a horror classic, but since Noxon has entertained us with both teens and vampires before, consider us cautiously hopeful.