Kung Fu Panda virtual dojo coming soon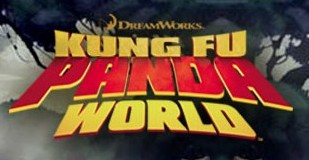 DreamWorks is readying an online virtual world based on the
Kung Fu Panda
franchise, according to
USA Today
. Launching next year, the browser based
Kung Fu Panda World
is aimed at 8-12 year olds and will feature games and activities. Rick Rekedal, head of production of DreamWorks Animation Online, said,
"Just like Po the Panda was a fan of kung fu but didn't fit those typical, traditional kung fu styles, he found his path and unlocked his hero within. And that is what we want kids to feel like."
The virtual world will be subscription based.
Box Office Report
A Christmas Carol
pulled in $30 million last weekend, falling short of industry expectations, which had ranged from $35 to $40 million. According to
Box Office Mojo
, the film sold fewer tickets than other recent holiday-themed films like
Elf, The Santa Clause 2
and
How the Grinch Stole Christmas
. Seventy-four percent of the film's gross came from 3D presentations, and it was the best opening weekend of
Zemeckis's career
. The opening was nearly identical to
Cloudy with a Chance of Meatballs
, though that film opened in 500 fewer theaters in a slower box office period and had no megastar anchor like Carrey.
Speaking of
Cloudy
, while no longer in the top ten, but it added another $1.3M over the weekend for a total of $121 million. It has surpassed Disney's
Bolt
at the domestic box office, and will end up grossing in the range of
Bee Movie
and
Robots
. It's Sony's first animated feature to cross the $100M mark.
Meanwhile,
Astro Boy
is officially a bomb. After three weeks, the film's cume stands at a measly $15.1 million. Its final gross should be somewhere in the low-to-mid twenties, putting it alongside
Titan A.E.
and
The Iron Giant
, and far below last year's
Space Chimps
, which took in $30.1M.
(Thanks
cartoon brew
)
Wallace and Gromit on the iPhone
BrandRepublic
reports that Aardman's
Wallace and Gromit
will be coming to the iPhone in a new comic series. Digital comic editor Ned Hartley said,
"It's really exciting to see Wallace and Gromit at the forefront of such a cracking new technology. Although I secretly suspect that Wallace would be more comfortable with the type of apple that comes with cheese."
Details on Coraline Gift Set emerge
Universal's acclaimed stop-motion animated movie
Coraline
is set to be re-released this holiday season as a special edition gift set. The
Coraline Gift Set
will be available on both Blu-Ray and DVD and include the
same 2-disc editions
that were released earlier this year, along with new collector's packaging, postcards and a limited edition book. DVD Active has the full details on the release, which is set to come out on
December 8th
.
Ishinomori Work to Become Hollywood Film in 2012
The
Anime News Network
reports that a work by the late manga and anime creator
Shotaro Ishinomori
will be made into a live-action and CGI (computer graphics imagery) motion picture in 2012.
Ishinomori (1938-1998) is widely noted as the creator of such manga and/or anime series as
Cyborg 009, Kikaider
and the
Kamen Rider
and
Super Sentai
Japanese television franchises. He also (posthumously) holds the Guinness World Record for most comics published by one author (totaling over 128,000 pages).
A deal involving Ishinomori Pro (the copyright holders of Ishinomori's works) and an unnamed major Hollywood studio was announced by the
Nikkei news service
earlier today. The film to be produced under this deal will be screened in both the U.S. and Japan.
An earlier (signed in 2005) deal between Ishinomori Pro and the Comic Book Movies production company owned by
Batman
live-action movie producer Michael Uslan has yet to produce any films.
First Look at The Ricky Gervais Show
Last week on
Late Show with David Letterman
, Ricky Gervais shared this clip from his upcoming HBO animated series that uses audio from his popular podcast series with Stephen Merchant and Karl Pilkington. The show is being produced out of
Wild Brain LA
. The lead designer on the series is
Craig Kellman
.
(Thanks
cartoon brew
)
Boogie
Boy, this looks strange. An upcoming hand-drawn feature from Italy's
Illusion Studios
that advertises itself as
"sexist, violent and sadistic"
and if you check the gallery on
its website
, you'll also find it's racist.
(Thanks
cartoon brew
)
Monday Mouse Watch : "Carol" makes cash registers ring, while "Frog" 's financial future makes Disney animators jumpy
Jim Hill looks past what "Disney's A Christmas Carol" earned over its opening weekend to what this new Robert Zemeckis movie will gross over the next 3 to 5 years. He also talks about what impact "The Princess & the Frog" ticket sales may have on veteran animators' careers
You're going to read a lot of stories this morning about how
Disney's "A Christmas Carol"
had a bad opening weekend. How – because this new
Robert Zemeckis
movie didn't make $35 - $40 million during its first three days in domestic release – this rather expensive
ImageMovers Digital
production is now considered something of a disappointment.
Which – to be blunt – is bull.
You have to understand that one of the main reasons that Mickey said "Yes" when Robert initially proposed a performance capture version of Charles Dickens' holiday classic is … Well, the Mouse's accountants had seen how much
"The Polar Express"
had
earned
for
Warner Bros.
since that CG film was first released back in November of 2004. That – between "Polar Express" 's theatrical release & DVD sales, its annual re-release to
IMAX
theaters as well as its recent repurposing as
a theme park attraction
– this Steve Starkey production is now the Christmas gift that keeps on giving.
Copyright Disney Enterprises, Inc. All Rights Reserved
So when it comes to Disney's
"A Christmas Carol,"
the Company went into this project deliberately taking the long view. While others may focus on how this Zemeckis movie did over its opening weekend, those in the Michael Eisner building know that – by the time New Year's Eve rolls around – this film will have racked up a rather impressive worldwide gross. More to the point, the Studio now has another perennial (Sort of like that Disney Digital 3D version of
Tim Burton
's
"The Nightmare Before Christmas."
Which has become something of a holiday tradition at many theaters around the country. Popping up in limited release for those two weeks prior to Halloween) that it will soon be able to leverage across various platforms on a seasonal basis.
Trust me on this one, folks. Nobody at the Studio is losing sleep over the amount of money that
"Disney's A Christmas Carol"
didn't
make over its opening weekend. Would they have preferred that this performance capture picture pulled in an additional $9 - $10 million during its first three days in domestic release? Absolutely. But when you take the long view (i.e. what this ImageMovers Digital production will earn for the Company over the next 3 to 5 years) … It's still going to wind up being an amount that would have made Ebenezer Scrooge (at his absolute greediest) very happy.
Disney's "A Christmas Carol." Ebenezer Scrooge (Jim Carrey)
Copyright 2009 ImageMovers Digital LLC. All Rights Reserved
Now contrast that with the current mood over at
Walt Disney Animation Studios
. To be specific, among those folks who absolutely busted their butts this year to bring
"The Princess & the Frog"
in on time and under budget.
These WDAS employees are absolutely obsessed with numbers these days (EX: Several senior staffers reached out to me last week to make sure that I understood that the budget figure for this new
Ron Clements
/
John Musker
movie that had been quoted in
last week's Wall Street Journal article
was wrong. That
"The Princess and the Frog"
hadn't actually cost $150 million to produce. But – rather – only $105 million). Out of concern that – should Disney's first hand-drawn animated feature in more than five years fail to meet initial box office projections, be perceived as an under-performer – the Studio might then see this as justification for not going forward with its planned revival of this particular form of animation.
Copyright 2009 Disney Enterprises, Inc. All Rights Reserved
Okay. I know. Given Walt Disney Studios' heritage (As well as
John
Lasseter
's
recent statement
that
" … "I've always felt that the studio that should still be doing hand-drawn animation is the studio that started it all"
), it seems highly unlikely that WDAS would ever completely abandon hand-drawn animation. But that said, studio insiders are still pointing to the proposed budget for WDAS's 2011 release,
"Winnie the Pooh."
Given that this new
"Pooh"
project reportedly has a price tag of only $35 million (i.e. a third of what
"The Princess & the Frog"
was allegedly made for) … Well, a tighter budget means a smaller payroll. Which means that far fewer animators will be hired to work for this particular production. Which is not great news at a time when many folks who specialize in hand-drawn animation are still struggling to find steady employment.
To be fair here, John Lasseter &
Ed Catmull
do seem sincere in their efforts to try & revive hand-drawn animation at Walt Disney Animation Studios. Which is why they've been leaning on with the folks in Marketing to make those limited engagements of
"The Princess & the Frog"
(which start in NY & LA on November 25th) seem like
real events
. Which (John & Ed are hoping) will then make would-be movie-goers that much more eager to see a new hand-drawn animated feature from Disney.
here -- Copyright 2009 Disney Enterprises, Inc. All Rights Reserved
And at least when it comes to the
Los Angeles version of "The Princess & the Frog"
's advance special engagement, the Mouse's Marketing department seems to have succeeded. I mean, how many times do members of the general public get to go on
the Burbank lot
, see a new hand-drawn animated feature in a state-of-the-art theater and then spend the next few hours exploring a tricked-out soundstage? Where they can then learn to draw from a real animator and see original props & costumes from the Disney Archives ?
You'd think – given what's going on with the economy these days (i.e. with last week's report stating that unemployment in the U.S. has reached a 26 year high) – that the Studio would be having trouble moving those $50 Royal tickets to this
"Ultimate Disney Experience."
Well, think again. As of right now, unless you're looking for single seats, your only chance to get on the Disney lot to see
"The Princess & the Frog"
is to buy tickets to a 9:30 p.m. show-time. Because most of the other daily screenings are basically sold out already.
Copyright 2009 Disney Enterprises, Inc. All Rights Reserved
Mind you, this isn't quite the case when it comes to the
East Coast version of "The Princess & the Frog"
's limited engagement. Tickets are still readily available for NYC's
"Ultimate Disney Experience."
During which audience members will first see a screening of this new hand-drawn animated film at the
Ziegfeld Theatre
on West 54th Street. Then they'll schlep on over to the
Roseland Ballroom
on 52nd, where they can meet all of the Disney Princesses as well as climb, jump and swing their way through a Bayou Adventure play area.
So – just to recap here -- please ignore any gloom-and-doom articles that you may read this morning about
"Disney's Christmas Carol."
In the long run, that Robert Zemeckis film is going to do just fine by The Walt Disney Company.
Copyright 2009 Disney Enterprises, Inc. All Rights Reserved
On the other hand, if you'd like to make some middle-aged animators (many of who now have kids in college as well as mortgages that they still need to pay off) sleep a lot easier, please go buy a ticket to
"The Princess & the Frog."
Better yet, buy two.
Verizon Visits Land of Misfit Toys
To combat the iPhone,
Verizon Wireless
recently
licensed
the name "Droid" from Lucasfilm. Now they've taken a trip to the Island of Misfit Toys, a setting in the 1964
Rankin/Bass
stop-motion TV special
Rudolph the Red-Nosed Reindeer
. The agency on the spot, titled
Misfits
, was
McCann Erickson, New York
, and the copywriting/art-direction team was comprised of
Marco & Dan
(Marco Cignini and Daniel Donovan). The animation was handled by
Bent Image Lab
in Portland.
Nagy Nabs October 11 Second Club Prize
Hungarian-native
Peter Nagy
took the top prize for his submission to the
October 11 Second Club contest
. It was traditionally animated, and he beat over 200 other contestants – by a pretty large margin, I might add.
Pigeon: Impossible Released On the Web
Lucas Martell has envisioned this day for 5 years now. Today marks the online release of
Pigeon: Impossible
, his 6-minute CG comedy/action short that follows a rookie secret agent who lets a pigeon get between him and his Inspector-Gadget-like nuclear briefcase. The film has already picked up handfuls of awards at various festivals, and now it looks to become a viral hit. Congrats, Lucas!
The Links of Fall
Welcome
to the
Anaheim
of the Middle Kingdom.
Shanghai Farmers Lose Fields as Disney Builds Magic Kingdom


... Walt Disney Co.'s newest castle may rise from the Shanghai fields where retired farmer Jin Xinmei and her husband grow Chinese cabbage, potatoes and strawberries to supplement their $103 monthly pension.

Jin, 72, said the local government already told her that she and her husband will have to relocate from their native Qigan Village in the Pudong district so Disney can build its newest theme park. Jin wasn't told how much the government will pay for her 30-square-meter (323-square-foot) house and its backyard vegetable patch, she said ....
But at least they're not tearing out orange groves ...
The DWA gang in Glendale launches a
new theatrical trailer
, and I'm sniffing box office success.
... [DreamWorks Animation] has now released the first trailer for
How to Train Your Dragon
, which features the voice talents of McLovin (that'll be Christopher Mintz-Plasse), Gerard Butler and Jonah Hill ...
Newsarama
profiles
Pixar:
"When we develop these films we look for themes that guide us in how we tell the story." ...
The Chinese are
getting serious
about toonage, since party bigwigs are now talking about it.
Senior Chinese official Li Changchun Thursday called for reform and innovation in promoting the development and prosperity of the country's animation industry.

Li, member of the Standing Committee of the Political Bureau of the Communist Party of China (CPC) Central Committee, made the remark during his visit to the first China Animation and Cartoon Arts Exhibition held in Beijing ...
Antonio Banderas
becomes
an animation producer.
Antonio Banderas, producer Enrique Posner and Kandor Graphics have launched pre-production on Spanish animation feature
"Goleor, the Scale and the Sword."
Banderas will voice a character and will cast and direct voice talent. Budgeted at E22 million ($33 million), the pic is Spain's first higher-bracket digital 3D movie. The English-language epic adventure depicts, in a lighthearted, comedic tone, the fantasy medieval land of Gabilonia ...
Rupert and Friends
acquire
a South American long-form 'toon.
20th Century Fox has picked up the North American rights to Peruvian CGI animated pic
"The Dolphin, Story of a dreamer."
Fox released pic across Latin America and Brazil since October where it scored the biggest opening weekend for a local film in Peru. ...
And there is the
growing animation industry
in the rest of South America:
... Latin America is expanding with co-production and animation service deals. Argentina's Illusion Studios, for example, is partnering with India's Toonz Animation for
"Gaturro,"
a stereoscopic 3D animated feature about a cheeky cat. Another deal is with Canada's Cookie Jar and Germany's Optix for a toon-series version of
"Doodlebops Rocking Road Show."
...
Lastly, the "lost" but now "found'
Chaplin short
... with genuine 1916 animation ...
The film features footage of Zeppelin airships flying over England during the First World War, and out-takes from three pictures that Chaplin shot with the film company Essanay

An
animated scene
shows Chaplin wishing he could leave America to join his British countrymen in the war, before being taken on a cloud and deposited on an English church spire ....
(Thanks
Animation Guild Blog
)
Upcoming New "Batman: The Brave And The Bold" Episode Details For Cartoon Network
Details for upcoming
Batman: The Brave and The Bold
episodes scheduled to air in the coming month on Cartoon Network have been released.
Cartoon Network has confirmed that two new episodes of
Batman: The Brave and The Bold
are currently scheduled to air during the month of November 2009, including the first episode from the second season of the popular animated series. Schedule and initial details for
Batman: The Brave and The Bold
episodes slated to air over the next month are available below.
Friday, November 13th, 2009 at 7:30pm (ET) -
"Fate of the Equinox!"

Dr. Fate and Batman must face off against the mysterious Equinox in a mystical balance dedicated to the balance of Order and Chaos.


Saturday, November 14th, 2009 at 8:30pm (ET) -
"Fate of the Equinox!"

Dr. Fate and Batman must face off against the mysterious Equinox in a mystical balance dedicated to the balance of Order and Chaos.


Friday, November 20th, 2009 at 7:30pm (ET) -
"Death Race to Oblivion!"

Mongul forces Earth's heroes and villains to race for the planet's survival.


Saturday, November 21st, 2009 at 8:30pm (ET) -
"Death Race to Oblivion!"

Mongul forces Earth's heroes and villains to race for the planet's survival.


Saturday, December 5th, 2009 at 8:30pm (ET) -
"The Last Bat on Earth!"

Gorilla Grodd travels to the future where intelligent animals rule humans -- Batman follows him and teams with Kamandi (the last boy on Earth) to bring him down.
Cartoon Network has also confirmed initial plans to re-air the
Batman: The Brave and The Bold
episode
"Invasion of the Secret Santas"
during December 2009. Please note that schedule details are subject to change without notice.
Stay tuned for further updates, including images, clips and details on upcoming episodes of
Batman: The Brave and The Bold
.
Hasbro Taps TV Vet Samuels as Executive Producer
Former CBS and NBC executive Kathy Samuels is joining Hasbro Studios as executive producer.
Samuels' previous job was senior VP at CBS Television Distribution Group, where she oversaw the development, launch and ongoing programming of such shows as
Rachael Ray, The Doctors, Entertainment Tonight
and
The Insider
. Her previous experience included more than a decade as senior broadcast producer at NBC and entertainment producer for KNBC Los Angeles.
Her new job calls for her to oversee production on a number of the studio's upcoming creative initiatives covering a variety of genres.
"Kathy comes to Hasbro Studios with a solid track record as a top producer and has been closely involved with some of television's most successful and enduring franchises,"
says Stephen J. Davis, president of Hasbro Studios.
"The studio is establishing itself as a home for great talent – and Kathy's vision and creativity complements the talented group of professionals we have been putting in place here.""I've always had a personal and professional passion to make great television for kids, and in the kid and family arena, Hasbro owns and has access to the best brands in the business,"
says Samuels.
"I see Hasbro Studios as a perfect fit for my skills and interests, and it presents me with a wonderful opportunity."
(Thanks
Animation Magazine
)
Heathcliff Movie Makers Secure Development Fund
Magic Lantern Entertainment has acquired $10 million in development funds for its movie slate, which includes a blended media/CGI animated project called
Bad Kitty
that is based on the comic strip character Heathcliff.
The deal, struck with TF2 Ventures through its Innovation Entertainment label, covers as many as 20 movies that Magic Lantern and Innovation can select for production in the next three to five years.
Bad Kitty
is in pre-production for a planned 2011 release, with a script being written by Emmy-winning animation writer Tom Ruegger.
"Our primary criteria will be that all of the films in our slate are 'pre-sold' in the market – a remake, sequel, adaptation of a book, comic book, graphic novel, musical play, video game, toy property, whatever,"
says Jeff Segal, president of Magic Lantern.
"The pre-sold quality of our titles mitigates our risk and jump-starts our marketing and promotional campaigns in support of each release."
(Thanks
Animation Magazine
)
Phase 4 Catches Missing Lynx
Phase 4 Films has picked up North American distribution rights to
The Missing Lynx: Paws on the Run
.
The Spanish toon, co-produced and voiced by actor Antonio Banderas and directed by Raul Garcia, is currently playing in an Oscar-qualifying theatrical run in Los Angeles, reports Variety.
Phase 4 plans a DVD release of the film in March or April.
Deal was closed by Madrid-based 6 Sales.
(Thanks
Animation Magazine
)
SPIDER-MAN 4 Villain Revealed
Mania.com has heard from reliable sources that Sam Raimi and company have begun the process of casting the villains and supporting players of
'Spider-Man 4'
.
We can exclusively reveal that actress Rachel McAdams has met with the producers of the film for a major role. McAdams (of
'Wedding Crashers'
and
'Sherlock Holmes'
fame) is said to be a top contender for the role of Felicia Hardy, known to comic fans as The Black Cat.
Our sources tell us that the Black Cat's story fits well with Raimi's Spider-Man formula, which always finds the villains troubling not only the costumed hero, but also becoming entangled in Peter Parker's personal life as well.
Fans recall that when Spidey first encounters the Black Cat, she's a cat burgler looking to free her ailing father from prison. She becomes smitten with the web-slinger, to the point of a stalker-level obsession. Later stories had Peter reciprocating her affection and her becoming a lover, a friend and ally (the perfect thing to allow Sony to create a Spidey spin-off).
And it looks like it'll be a two-villain movie. Our source also says they are casting for a male villain, but had few details. However, this would seem to discount the idea that Lizard is the primary, since the role of Dr. Conners has been cast since movie #2.
Could Avatar make $250 million and still be a flop?
James Cameron has spent 15 years and reportedly around $230 million making
Avatar
, and if you consider additional costs like marketing ($150 million minimum), the price tag might ultimately reach around $500 million. In a rough breakdown of the numbers,
the New York Times concludes
the film will need to make $250 million at the U.S. box office before the studio and its partners are
"headed into the black."
To put that in perspective, only five films this year have crossed the $250 million mark:
Star Trek, Transformers: Revenge of the Fallen, Up, Harry Potter and the Half-Blood Prince
, and
The Hangover
. The good news for Cameron is that three of those were sci-fi or fantasy (four if you include
Up
). The bad news is, they're all based on existing franchises, unlike
Avatar
.
There were also a lot of high-profile sci-fi films that didn't break even the (relatively) paltry $200 million mark, like
X-Men Origins: Wolverine, Monsters Vs. Aliens, Watchmen
and the independent phenomenon
District 9
. So there is no guarantee
Avatar
will reach the $250 million mark, and it's not clear if it will be profitable even if it does.
Cameron has been in this position before, with his worldwide blockbuster
Titanic
. At one point that film seemingly had no chance of making money, and Cameron had even given up not only his potential share of profits but also his salary to help cover its costs. He made out okay after
Titanic
became the highest grossing film in history, however.

In a similar move, Cameron's share of any
Avatar
profits will be reduced if the production budget goes over a certain amount. Which seems like a moot point, because if it doesn't do extremely well there will be no profits to share, but if it does there will probably enough to go around.