"Dragon" edges out "Kick-Ass" at box office
Cast members (L-R) Jonah Hill, Craig Ferguson, Jay Baruchel, Gerard Butler, T.J. Miller and America Ferrera pose for photographers at the premiere of the film "How to Train Your Dragon" in Los Angeles March 21, 2010.
In a major upset, the new kiddie superhero action comedy "Kick-Ass" failed to take the top spot at the North American box office, narrowly losing the race to "How to Train Your Dragon," according to studio estimates issued on Sunday
.
"Dragon,"
a cartoon that also opened disappointingly four weekends ago but has held on strongly, earned $20 million for the three days beginning Friday.
"Kick-Ass"
followed with $19.8 million. Another new release, the Chris Rock comedy
"Death at a Funeral,"
came in at No. 4 with a solid $17 million, just behind "
Date Night"
with $17.3 million.
Rankings could change when final data are released on Monday; that was the case last weekend when
"Date Night"
claimed the No. 1 spot on Sunday, but was usurped by reigning champion
"Clash of the Titans"
the next day.
Industry forecasters had expected
"Kick-Ass"
to open in the $25 million-$30 million range. Aaron Johnson stars as a high-school student who transforms himself into a hapless, homemade superhero. Chloe Moretz co-stars as a combat-trained preteen girl, and Nicolas Cage as her father.
Reviews were strong, but the "R" rating in the United States, blocking admission to unaccompanied children under 17, likely hit sales, said David Spitz, executive vice president for distribution at distributor Lionsgate.
Spitz, emboldened by the holding power of
"Dragon,"
predicted "
Kick-Ass"
would
"play and play and play"
in coming weeks.
"The
'definite recommends' (from exit polling) are through the roof compared to the norms,"
Spitz said.
The film previously opened below forecasts in Britain, Australia and New Zealand, but has also held up, he added.
Lionsgate, a unit of Lions Gate Entertainment Corp., paid $25 million for the rights. Spitz said the film would be profitable for the company, which is evaluating a hostile $7 per share takeover bid by Carl Icahn. The billionaire investor has criticized the company's spending. Lions Gate stock rose 50 cents to $6.87 on Friday.
"How to Train Your Dragon"
has now earned $158.6 million after four weekends. Sales dropped just 20 percent from last weekend, when it ranked at No. 3. Among other recent big films,
"Alice in Wonderland"
was off 48 percent in its fourth weekend, and
"Avatar"
27 percent.
The stock of the film's producer, DreamWorks Animation SKG Inc, has recovered a little after tumbling eight percent to $39.34 the day after the film opened at No. 1 with a modest $44 million. It traded at $40.79 on the Nasdaq on Friday. DreamWorks Animation releases are distributed by Paramount Pictures, a unit of Viacom Inc.
"Death at a Funeral,"
an urban remake of the 2007 British comedy of the same name, opened within industry expectations. The film, produced by Sony Corp's mid-range Screen Gems label for $21 million, skewed to older women, the studio said.
"Date Night,"
a romantic comedy starring Tina Fey and Steve Carell, has earned just over $49 million after 10 days. The 20th Century Fox release also enjoyed a modest drop, of 31 percent. Fox is a unit of News Corp.
"Clash of the Titans"
fell four places to No. 5 with $15.8 million in its third weekend; the tally for the mythological epic rose to $133 million. The film was released by Warner Bros., a unit of Time Warner Inc.
Batman VS Batman: Kevin Conroy Calls Out Christian Bale
The man who has spend nearly two decades behind the cowl "voices" his opinion on Christian Bale's throat cancer-esque Dark Knight; and it ain't pretty...
One of the best qualities about Chicago's C2E2 convention is the candid manner in which studio personalities speak about the properties they've been involved with. The three-day con packs a big punch, without the pomp and circumstance that goes along with the big kahuna that takes place in San Diego.
A great example of this took place during Kevin Conroy's panel yesterday. If you consider yourself a Batman fan, you already know who Conroy is. The man has portrayed the Dark Knight longer than anyone else; be it animated series, film or video games. He is considered by many to be the true voice of Batman.
For those who don't know who he is, or what Batman projects he has worked on, here's a synopsis of his time with the character:
-
Batman: The Animated Series
(1992-1995)
-
The New Batman Adventures
(1997-1999)
-
Batman Beyond
(1999-2001)
-
Justice League
(2001-2004)
-
Justice League Unlimited
(2004-2006)
-
Batman: Mask of the Phantasm
(1993)
-
Batman & Mr. Freeze: SubZero
(1998)
-
Batman Beyond: Return of the Joker
(2000)
-
Batman: Mystery of the Batwoman
(2003)
-
Superman: The Animated Series
-
Static Shock
-
The Zeta Project
-
Batman: Gotham Knight
(2008)
-
Superman/Batman: Public Enemies
(2009)
Now, onto the fun part.
We all know the controversy behind Christian Bale's 'throat cancer' Batman voice. It is considered by many to be one of the weak points in Chris Nolan's Batman films (
Batman Begins, The Dark Knight
). Though we've heard comic writers and actors discuss this issue over and over again, there is no one better to give an expert opinion on the matter than Kevin Conroy. During a panel at C2E2 yesterday, Conroy weighed in on the debacle. Most notably, he said that someone should have told Bale just how bad he sounded.
Pay attention to the first few seconds of the video; Conroy gives fans a treat by dishing out his version of
The Dark Knight
'hockeypants' line:
(Thanks
comic book movie
)
Carl Macek (1951-2010)
Mutual friend Bob Cabeen has just informed me of the passing of my former business partner Carl Macek. Carl died of a heart attack on Saturday.
Among his many accomplishments Carl created
Robotech
, co-founded Spumco with John K. and co-founded Streamline Pictures (
Akira, Fist of the North Star, Laputa
, etc.) with me.
Carl began his career doing grassroots promotional work on sci-fi films such as Star Wars and Alien, and worked for numerous industry icons including Dino Di Laurentiis and Ivan Reitman. He wrote the book
The Art of Heavy Metal (Animation for the Eighties)
in 1981. In 1984, Macek began his long association with Japanese animation. He worked with Harmony Gold, U.S.A. to develop the groundbreaking anime series
ROBOTECH
that has been credited with igniting the anime movement in the US. After his stint at Harmony Gold, Macek moved on to work for D.I.C. and Bill Kroyer's studio.
In 1988, Macek divided his time between forming Spumco with John K. and partnering with me to create Streamline Pictures. In 1990, after helping sell
Ren & Stimpy
to Nickelodeon, Macek parted with Spumco to develop Streamline Pictures full time. Streamline imported and dubbed anime features for US movie theaters, for television showings and home video for over a decade. One of his most enduring projects during this period was producing the original English-language dub of the Miyazaki classic
My Neighbor Totoro
.
In the late 1990's, Macek returned to original animation production and was instrumental in developing several projects (
Heavy Metal 2000
and
Lady Death
). Most recently, he has adapted, produced and directed English–language versions of Tomino's classic 49-episode fantasy
Aura Battler Dunbine
. He also adapted numerous Japanese anime for the North American market including
Naruto
and
Bleach
.
Carl had been working on a slate of original projects as well, including
War Eagles
, a novel and screenplay inspired by Merian C. Cooper's unproduced film treatment. Some of his recent science fiction short stories can be read at
storyleap.com
.
Carl had his critics. But one thing is certain: the popularity of anime in the North America would not be where it is today without Macek's groundbreaking work on
Robotech
and his efforts on behalf of Streamline Pictures.
The photo above (with Ed Asner) was taken recently on the set of
Audrey
, where his wife, Svea, was costume supervisor. Below is a video of Carl at a recent anime convention (January 2010) in San Francisco discussing what he's been up to recently.
(Thanks
cartoon brew
)
Miami World Cinema Center
We try to avoid political commentary here on the Brew, but the above by Miami Herald's Jim Morin is a fine example of the new wave of animated editorial cartoons that are fast becoming the norm for online newspapers these days (so much so, last week Mark Fiore of the San Francisco Chronicle
won the Pulitzer Prize
for his animated editorials).
This gives me an excuse to mention Jim Morin's son, Spencer, who is the head of animation for the
Miami World Cinema Center
. A non-profit filmmakers co-op, MWCC is dedicated to returning South Florida to its traditional animation roots. Spencer Morin says:
We are currently raising funds to build an animation studio that'll be about 80-90% traditional, and 10% compositing/(2d3d motion graphics). Currently, we're working on several no-budget productions featuring hand-drawn animation (character and rotoscope), stop motion animation, claymation, and
"Roger Rabbit"
compositing. We also hold regular animation workshops for the students attending animation schools in Miami that don't practice traditional animation techniques.

We're also looking for more animation projects that can dig our philosophy. We offer a short film incentive of a 25% budget boost to animators that'll work completely out of South Florida and have a budget of at least $1000. This'll also guarantee the animator a production office/work space and any hands we've got.
If you live and love animation in the Miami-Dade County area contact Spencer Morin, via their
blog
, for more information on the local activities of the Miami World Cinema Center - and get involved!
(Thanks
cartoon brew
)
Strip Mining Cartoons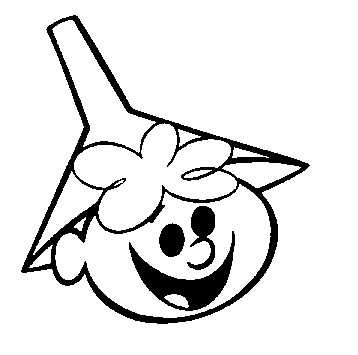 My candidate for the next big, hot, CG cartoon franchise ...
The stampede for more animated properties
continues unabated
:
... Paramount is pushing forward with a reboot of
"Mighty Mouse."


The project, based on the vintage cartoon about a crime-fighting super-mouse (which will surely get a modern spin) has been in development for several years at Paramount and its Nickelodeon Movies label. A number of writers have taken stabs at a script over that time, including the Gunn brothers (Brian and Mark), who also count the
"Journey to the Center of Earth"
sequel among their credits.

But the studio has, over the last few months, been seeking both a new writer and a new director for
"Mouse,"
with a number of up-and-comers on the list ....
This sounds as if it's got
"Animation Hybrid!"
scribbled all over it, but maybe it's going to be a pure CGI spectacular. (Who knows?)
Thank God we have no dearth of animated heroes from the 1940s, 1950s and beyond.
Me, I'm holding out for a big-budget reboot of
Tom Terrific
. Then it's on to Heckle and Jeckle. (The sky's the limit.)
(Thanks
Animation Guild Blog
)
Roaming Through Starz
Today was Film Roman-Starz Media day, where Season 21 of
"The Simpsons"
is winding down and Season 22 begins to ramp up ...
There seemed to be more empty cubes than usual. When I asked about it, one staffer said:
"People finish their shows and go on hiatus. Sometimes the hiatus lasts quite a while. You might be on for seven or eight weeks, then off for three or four. Or longer."
The way it was explained to me by a production person:
"Fox gave the studio less money to work with after the writers strike and the voice actors' holdout. And a bunch of positions got eliminated, and the decision was made to spread the pain around, eliminate weeks on the schedule. So a lot of people are still working, but working fewer weeks."
More to the point, one artist noted:
"If you're slow, or they don't think you're productive enough, you're gone ..."
Still in all,
"The Simpsons"
shows no sign of ending its decades-old run. The show
still has life
in Sunday night ratings, and continues to sell
lots of DVDs
. A person up the production food chain told me:
"We've got 22 new episodes to do, which is a lot of hours into the Pension and Health Plan. And I think, talking to people at Fox and around here, that we could do several more seasons beyond this one ..."
Naturally the actors have to be willing, and Fox has to negotiate new deals with a variety of parties. But at least one of the parties
is optimistic
(in a backhanded kind of way):
Q: You do a zillion voices on
"The Simpsons."
How long do you think the show will last?

Harry Shearer:
I've always said
"The Simpsons"
will be on until Fox develops another 8 o'clock comedy hit. So I'd give us another 57 years. ...
The artists I talked to are glad to be working and prepared to go another fifty-seven years, if the show goes that long. But I'll tell you, I've seen better morale around the place...
(Thanks
Animation Guild Blog
)
Casey "Question" Mark
Here's my friend Otis Brayboy's entry for the
'Aniboom Awards 4 Sesame Street' Awards
and here's what he has to say about it:
I recently finished my short for the 'Aniboom Awards 4 Sesame Street' Awards, and I would like to thank my very talented team: my Sound & Music Design Artist, Ivica Simatovic, and my Voice Talent, Veronica Taylor (of 'Pokemon'/ 'Teenage Mutant Ninja Turtles' fame), Kim Ross, and Rena Taylor. My Tech Support was from Eddie Soto, Rachel Park, Kelvin Grimsley, and Dayna Gonzalez (they all have incredibly HUGE brains). Please watch at link below and vote by comment. Much appreciated!
http://www.aniboom.com/competitions/Awards4/436899/Casey-Question-Mark/
Good luck Otis!
Buck Cuts Lumberjack Short For F5
Here's a burly, deep-woods short to start your Friday. It's titled
Lumberjack
, and it was created by
Buck
for the
F5 Re:Play Film Festival
in 2009. Ryan Honey was the creative director on the piece, which Christopher Lee was the art director.
Rabbids Renew Relationship With Renault
Remember the Renault TV spot featuring the Rabbids from
this time last year
? Well, here's a
new installment
from the famous
Ubisoft
maniacs:
Upcoming Anime in North America
It's not specifically or definitively US bound, but
ICV2 notes
that Toei Animation is offering 200 refurbished episodes of the
Sailor Moon Magical Girl
anime at the MIPTV market in Cannes.
In addition to the
Sailor Moon
episodes Toei is also offering the rights to the 243 episodes of the 1980s TV anime Dr. Slump, which is based on the manga series by
Dragon Ball
-creator Akira Toriyama.
*
Brian Michael Bendis has confirmed that an animated
Ultimate Spider-Man
is in the works Disney XD, target for Fall 2011
According to producer Greg Weisman
, the announcement of a new
Ultimate Spider-Man
animated TV series effectively means that
The Spectacular Spider-Man
will not be renewed for a new season
Wolverine and the X-Men
has also been cancelled for undisclosed reasons.
Media BlastersDeath Kappa!
Coming to DVD and Blu-Ray
July 27th
from Tokyo Shock!
Media Blasters' John Sirabella said of Mania's forum
"In the USA we are trying to change our model and even at MB we have decided that the time has come for us too. We have no choice to go boxsets initially, cheaper and even blu ray boxsets so Kanokon will be our last series of DVD singles. There may be some Blu ray singles but no more DVD. We also have to try and get people out the episodes initially for free on the web. Hope than later they will buy it. We have to see how the numbers will work...if they will work."
Upcoming Anime in JapanPromos
Trigun: Badlands Rumble
Toei Robot Girls
Seikimatsu Occult GakuinDigital Distribution Anime News
FUNimation Entertainment is partnering withFuji Television Network, Inc., to simulcast anime series featured in its late-night noitaminA programming block airing in Japan on Thursday nights. The partnership gives the American anime leader rights to the online streaming and simulcast of the series in noitaminA in the U.S.
"House of the Five Leaves"
will premiere on Fuji TV on early Friday morning,
April 16
at 1:30 a.m. Japanese Standard Time (JST) and at 12:30 p.m. CDT Thursday, April 15, just one hour after its Japanese debut, FUNimation will deliver the first episode of the series for North American streaming via
www.funimation.com
.
On
Thursday, April 22
at 11:45 a.m. CDT, FUNimation will stream the first episode of
"The Tatami Galaxy"
one hour after its Japanese premiere.
Each episode will be high-quality and contain its original Japanese dialogue accompanied by English subtitles. A new episode will be rolled out weekly at
www.funimation.com
as well as key video-sharing partners as both series continue their television run.
"House of the Five Leaves"
is a 12 episode series produced by Manglobe and directed by Tomomi Mochizuki (
OCEAN WAVES, "Ranma ½"
) and adapted from the Natsume Ono samurai manga of the same name. Set in the Edo period, the series centers on a masterless samurai, Masa, and a gang of mysterious outlaws called
"Five Leaves."
The upcoming
"The Tatami Galaxy"
is an 11 episode adaptation of Tomihiko Morimi's novel
"Yojo-Han Shinwa Taikei."
The series is animated by MADHOUSE (
SUMMER WARS, "Claymore, "Black Lagoon"
) and directed by Masaaki Yuasa (
"Kemonozume", "Crayon Shin-chan"
).
This month, Fuji TV is expanding the noitaminA block to one hour and announced that five new titles will be aired by the end of the year.
*
All of
Oh! Edo Rocket
is now streaming on FUNimation.com
*
Through April 21, the first episode of
Afro Samurai
can be watch
for free on PlayStation Home
Worth Checking Out in Anime...Media
Clockwork Machina's
favorite anime openings this season
Arakawa Under the Bridge
More
Birdy the Mighty
animatics
Hashi no Mukou
Trailer
a bit of indie animation
Gurren Lagann
animatics
On Catsuka Player,
Masaya Fujimori MAD
Masaya Fujimori MAD
"The Art of Akira" to Open at ToonSeum from May 8 - July 18, 2010
The ToonSeum of Pittsburgh, PA, has announced that
"The Art of Akira"
will be running in their galleries from
May 8 - July 18, 2010
. The exhibition is culled from the massive collection of guest curator Joe Peacock, presenting the largest collection of
Akira
production art ever displayed to the public. An opening party will be held on
May 7, 2010
, from 7:00 - 10:00 PM, with
an admission price of $25
(free to ToonSeum members).
The full press release follows:
The Art of AKIRA Premieres at the ToonSeum, Pittsburgh.
For immediate release:
Pittsburgh, PA,-
"The Art of AkiraThe Art of AKIRAMay 8th-July 18th
There is no other film like Katsuhiro Otomo's
AKIRA
, and there probably never will be again. An obsessively detailed dystopian vision of a post-apocalyptic Japan,
AKIRA
single-handedly saved the Japanese film industry and changed the way the world viewed animation art forever. Now visitors of the ToonSeum of Pittsburgh will have a one of a kind opportunity to view the largest collection of
AKIRA
production art ever displayed to the public. Culled from over 10,000 pieces of original production art from the private collection of guest curator Joe Peacock,
The Art Of AKIRA
promises to be an amazing experience for fanboys and first-timers alike.
The historic and artistic significance of
AKIRA
cannot be denied; it was the pinnacle of cel animation. Complete with a definitive orchestral score and professional voice actors,
AKIRA
was the most expensive animated film ever made when it was released in 1988. The film is a document of many animation firsts but is especially noteworthy for being one of the last completely hand-drawn cel-animated features produced before the rise of digital technology. A collaboration of thousands of artists and thirteen Japanese production companies, this staggering adaptation has become one of the most universally praised films of all time and has inspired a revolution in animation still apparent over 20 years after its release.
The Art Of AKIRA
celebrates these incredible achievements by giving viewers a fascinating tour of the making of this landmark film.
"Many animated films still incorporate hand-rendered art, but the cost of producing a feature using only cel animation and painted backgrounds has guaranteed that something as complex as AKIRA may never be made by a major studio again,"
said ToonSeum executive director Joe Wos.
"Digital technology is still trying to catch up to AKIRA. In the end nothing can replace the artistry of that human touch and the focus to detail of the human eye. This is a labor of almost fanatical love."
Comprised of over 350,000 pieces of original artwork, the stunning details of Otomo's world can be seen throughout the exhibit in rare production sketches, notes, cels, and incomparably elaborate backgrounds, several rendered by Otomo himself. Visitors will see minute details of key scenes by exploring the building blocks and complex layering techniques, from storyboard to dramatic cels with details so fine you might want to bring a magnifying glass.
"Otomo and his staff obsessed over this artwork,"
said Peacock.
"Scenes that flash by in half a second are comprised of details so fine they could only have been produced with single-hair brushes. Even if you have no interest in anime, this artwork will still leave you speechless."
For serious fans and aficionados, the ToonSeum will also be hosting a ticketed VIP opening event that will feature an exclusive first look at the exhibit, presentation by curator/collector Joe Peacock, behind-the-scenes display of unframed pieces, prizes, refreshments, a silent auction of original art, and more. Tickets are available for purchase at
www.brownpapertickets.com/event/108375
Exhibit: The Art of AKIRAWhen:
May 8th-July 25th
Location:
The ToonSeum
945 Liberty Avenue
Pittsburgh, PA 15222
Opening Party
Friday May 7th
, 7pm-10pm
Tickets $25
ToonSeum Members are free
www.brownpapertickets.com/event/108375
Briefly: CN Middle East Anim. Acad.; "Penguins" Int'l; "Kung Fu Panda" Online
* Cartoon Network will be opening an animation training academy at twofour54 in Abu Dhabi, with an eye towards boosting the animation industry in the Middle East/North Africa region. [
Albawaba.com
]
* MTV Networks has announced that
The Penguins of Madagascar
has closed more than 40 international sales deals across Europe, Asia, and Latin America. [
Hollywood Reporter
]
* DreamWorks Animation has launched an on-line virtual world based on
Kung Fu Panda
, intended to compete against offerings from the Walt Disney Company (
Pixie Hollow, Club Penguin
) and Viacom (
Neopets, Petpet Park
). [
Hollywood Reporter
]
"Shrek" photo spread seen as more blue than green
Representatives for Paramount and DreamWorks Animation are sorry for letting a glossy men's magazine depict Shrek and his associates in a strange photo spread that reveals more of the characters than usual.
The pics will hit the stands in
Vman
, a 144-page publication, on Wednesday -- the day before the coming premiere of
Shrek Forever After
at the Tribeca Film Festival.
Photos in the summer edition show Shrek and the green ogre's love interest, Fiona, posing with male and female models wearing skimpy leather and denim outfits. Other shots have Donkey getting close to a lingerie-wearing model and another model -- who's mostly bare-chested and wearing a cross -- feeding grapes to Puss in Boots.
DreamWorks Animation
"was expecting a less provocative, more reverential treatment of its most valuable characters,"
according to The Hollywood Reporter.
The trade magazine said that
Vman
's editors approached sequel distributors Paramount and compared the proposed layout to a Harper's Bazaar photo spread three years ago of Homer, Bart and the rest of the Simpsons.
That ad appeared just before
The Simpsons Movie
was released three years ago. It featured the cartoon cast wearing Chanel, Hermes, Versace and Louis Vuitton, and no human models appeared.
Paramount declined
Vman
's initial offer of cover space to Shrek. The magazine's editors returned suggesting an inside spread, which was approved by Paramount executives.
Vman
editor Jacob Brown declined comment when contacted Tuesday in New York.
Despite admitting it's unhappy with how Shrek and pals are depicted in
Vman
, Paramount said that it's not planning any recourse.
"While we do respect Vman's creative vision, the shoot did not turn out the way originally envisioned when the idea was first presented by the magazine,"
a Paramount spokesperson said.
"In hindsight, we would have declined to include the Shrek characters in such a magazine spread."
ASIFA-East Events CalendarApril 20th, Tuesday 6:30pm
The New York Television Festival presents - Developing Your Animated Pilot
The NYTVF is proud to present
"Developing Your Animated Pilot"
Our guests are David Levy (President of ASIFA-East and author of
"Animation Development: From Pitch to Production"
) and NYTVF alum Elliot Cowan (award winner creator of
"Boxhead and Roundhead"
). The session will focus on the unique challenges and opportunities of creating serialized animation as opposed to a stand-alone short
NYTVF staff will be on hand afterwards to answer any questions about the 2010 Independent Pilot Competition
Admission: Free!
To attend, RSVP
here
Showbiz Store & Cafe NY
19 W. 21st St.
(Bet. 5th & 6th Aves.)
Ground Floor
NYC
www.nytvf.com
April 21st, Wednesday 7pmASIFA-East & ASIFA International presents - Winning Selections from the 1st annual AniMazing Spotlight Festival
The first annual AniMazing Spotlight animated shorts festival was presented November 7-8 at the legendary Egyptian theater in Hollywood. ASIFA International has made special arrangement with AniMazing Spotlight to make its program of 14 award winning films available to ASIFA members in all international chapters. ASIFA-East is delighted to present this program to its members
Our thanks to ASIFA International and festival organizer Tee Bosustow for this special program
SVA
School Of Visual Arts
209 East 23rd Street
(Bet. 2nd & 3rd Ave)
5th Floor Gene Stavis screening room
NYC
www.animazspot.com
April 22nd, Thursday 7pm
Museum of Comic and Cartoon Art presents - The Brothers' Keeper: An Evening with Jackson Publick and The Venture Bros.
Animation journalist Joe Strike sits down with Jackson Publick III, creator of Cartoon Network's hit [adult swim] series
The Venture Bros.
for the first in a series of
"Interview with an Animator"
conversations. After screening scenes from the show, Joe and Jackson discuss Venture's creation and evolution, Jackson's career, and his perspective on alternative/adult animation
Followed by an audience Q&A session!
Admission: $5
Free for
MoCCA MembersMoCCA
Museum of Comic and Cartoon Art
594 Broadway, Suite 401
Bet. Prince and Houston
NYC
www.moccany.org
April 24th - May 1st
Tribeca Film Festival presents - Metropia
In the year 2024, all of Europe is united by a vast web of underground subway systems, populated by an army of downtrodden drones. Roger (Vincent Gallo) is one such cog, but flouts the modern rail convenience in favor of biking through the incessant rain. His work is menial, his relationship is flatlining, and the lone distraction in his gray life is a fixation on a shampoo spokeswoman from one of his world's ubiquitous advertisements. One day Roger begins hearing voices. He also chances upon his shampoo model, the alluring Nina (Juliette Lewis), who seems to promise answers to the voices' origins. As Roger follows Nina deeper into the underworld, he finds himself unearthing an Orwellian conspiracy of shocking magnitude
Metropia
is a visually arresting sci-fi noir, featuring a signature brand of surreal animation created by director Tarik Saleh specifically for this film. The desaturated palette and uncanny photorealism are an apt representation of Saleh's dystopian futurescape, one which is not shiny and new, but retrofitted and utilitarian, and where heroes are not courageous daredevils, but maybe just insecure paper-pushers looking for the meaning in it all
Times, locations and ticket info
here
Tribeca Film Festival
Various locations
NYC
www.tribecafilm.com
www.metropiathemovie.com
Through April 26th
The Museum of Modern Art presents - Tim Burton Retrospective
This major career retrospective on Tim Burton, consisting of a gallery exhibition and a film series, considers Burton's career as a director, producer, writer, and concept artist for live-action and animated films, along with his work as a fiction writer, photographer and illustrator
Film exhibition
: 11/18 - 4/26
Gallery exhibition
: 11/22 - 4/26
MoMA
The Museum of Modern Art
11 West 53 Street
(bet. Fifth and Sixth Aves.)
NYC
www.moma.org
April 28th, Wednesday 7pm
Graphic Artists Guild presents - An Evening with Bill Plympton
Make it Short, Cheap and Funny
, an animation talk, about how to survive and make money as an independent film maker by Bill Plympton
More info and registration prices here
The Pratt Institute-Manhattan
144 W 14th St., Room 213
(bet. 6th & 7th Aves)
NYC
www.pratt.edu
newyork.gag.org
April 29th, Thursday 7pm
Museum of Comic and Cartoon Art presents - Puppet Masters of the Macabre: A Night of Spooky Stop-motion Animation
Presented by MoCCA and Small and Creepy Films, hosted by Aurelio Voltaire
Admission: $5
Free for
MoCCA MembersMoCCA
Museum of Comic and Cartoon Art
594 Broadway, Suite 401
Bet. Prince and Houston
NYC
www.moccany.org
May 11th, Tuesday 8pm
Adult Swim presents - Aqua Team Hunger Force Live!
Master Shake! Meatwad! Carl! All of your favorite stars from
AQUA TEEN HUNGER FORCE
Except for Frylock! He wanted too much money! And no Err, either! He moved recently!But still! 2/3 of Aqua Teen Hunger Force! Dave Willis and Dana Snyder! Live! Do you like to party? They will join you! Do you want them to hang out all weekend? They brought a sleeping bag!
Dave Willis and Dana Snyder Live Performing Music Reading from scripts! Amazing unseen videos that may never be shown again! But probably will! Clips from upcoming episodes of
ATHF
and
Squidbillies
! Giving out free junk Plus the show us your meatwad competiton! Recording voicemail messages! Helping you with your WOMEN's And Gender Studies Paper! Lecturing on the world of entertainment and internet media! Answering questions with Completely Unrelated Responses! Occasionally talking down to you! Don't get left out!
Nokia Theatre Times Square
1515 Broadway
(bet. 44th/45th)
NYC
www.nokiatheatrenyc.com
www.aquateenlive.com
May 12th, WednesdayBrooklyn Academy of Music presents - Electric Picture Show
Drawing from the diverse talent found in Brooklyn, this program features a variety of animated short films and music videos. From hand painted love stories, to kids on fantastical digital journeys and one very trippy mixed media Animal Collective video,
Electric Picture Show
takes a look at the animated output of Brooklyn
BAM Rose Cinemas
Brooklyn Academy of Music
30 Lafayette Avenue
Brooklyn, NY
www.bam.org
Through May 15thAnimazing Gallery presents - Ralph Bakshi Art Exhibit, The Streets
Ralph Bakshi will return to Animazing Gallery in SoHo for a reception where his altogether new series of fine art paintings will be debuted in an exhibition entitled
The Streets
. This bold series of mixed-media construction/paintings was inspired by the gritty and colorful neighborhoods of Bakshi's youth in lower Manhattan and Brooklyn
MoCCA, New York's Museum of Comic and Cartoon Art will present a lifetime achievement award to Mr. Bakshi at the opening reception on Friday, March 19th, from 6-9PM (
by invitation
.) A public meet and greet reception takes place on Saturday March 20th, 2-5PM
Admission is free and open to the public
Animazing Gallery
54 Greene St.
(corner of Greene & Broome)
NYC
www.animazing.com
May 19th - 23rdRamiken Crucible presents - Aboveground Animation
Aboveground Animation at Ramiken Crucible presents an eclectic compilation of visually stunning animated shorts. The screening of selected works first debuted in winter of 2008 in Chicago at Co-Prosperity Sphere, ground zero of Bridgeport's burgeoning art scene. It is now revived in New York City at the subterranean art gallery, Ramiken Crucible. The screening will consist of a cross-section of experimental work made by some of the most talented contemporary animators: Martha Colburn, Kathleen Daniels, Bruno B. Dicolla, Ryan Doherty, Barry Doupe, Erin Dunn, Casey Jane Ellison, Steve Emmons, Lauren Gregory, Clara Kim, Chris Letson, Amy Lockhart, Seth Scriver, Chris Taylor, and Lale Westvind will participate
There will be an opening reception on May 19 at 7:00pm
featuring selected artworks from the participating artists, followed by a screening every night beginning at 8:00pm each night through May 23
Tickets are $10
and available only at the door on the night of the show
Ramiken Crucible
221 East Broadway
(@Clinton, F train)
NYC
www.ramikencrucible.com
(Thanks
ASIFA-East
)
"Honayn's Shoe" wins African award for animation
"Honayn's Shoe,"
directed by Egyptian animator and lecturer Mohamed Ghazala, was named Best Animation at the 6th Africa Movie Academy Awards.
The sole Egyptian film competing in any category at the awards, Honayn's Shoe is about a lost nomad with his camel searching for his shoe in the wide desert.
It was produced last year by the Ministry of Culture at the Cinema Palace in Cairo.
Other nominees for Best Animation were
Lyrics
and
One Step of Love
, both from Algeria;
Adventure of Alayo
, from Nigeria; and
Zoodo
, made in Burkina Faso.
This year's awards ceremony was held April 10 in Yenogoa, the capital of Bayelsa State, Nigeria.
The AMAA received over 500 movies in competition. After the selection went through phases, starting in January, the number of films in competition was reduced to 280.
What a Difference a Pulitzer Makes
Apple, it seems, is
rethinking its position
regarding an on-line cartoonist/animator:
... On Monday Mark Fiore became the first online-only cartoonist to win a Pulitzer, for weekly animated videos published on SFGate.com, the Web site of The San Francisco Chronicle. In a subsequent interview with the Nieman Journalism Lab, he recalled that Apple had rejected his iPhone application in December since it included cartoons that mocked public figures. ...
... After Mr. Fiore received the Pulitzer Prize for editorial cartooning — and after he mentioned his app's rejection in an article published on niemanlab.org on Thursday — he was encouraged by Apple to resubmit it. Mr. Fiore did so on Friday morning and is awaiting a response.
Nothing like a a high-profile award ... coupled with some adverse publicity ... to change hearts and minds.
Like we always say:
"There is no 'fair' or 'unfair', but only the amount of leverage you possess."
And it would appear that Mr. Fiore, now that he owns a Pulitzer, might have sufficient leverage for his app.
Here's hoping.
(Thanks
Animation Guild Blog
)
Allen Swift (1924-2010)
Gene Deitch just informed us of the passing of his long-time personal friend Allen Swift. Swift (born Ira Stadlen) was best known for voicing numerous cartoon characters including Simon Bar Sinister (in
Underdog
), Odie on
King Leonardo
and most of the voices for the 1960's underwater puppet show
Diver Dan
. Swift was also well-known for hosting the
Popeye cartoon show
(September 10, 1956 to September 23, 1960) on WPIX in New York City. Swift did the majority of the voices in Rankin/Bass's
Mad Monster Party
, and supplied character voices for the NBC
Howdy Doody Show
. He was Tooter Turtle and Clint Clobber. He did voices in Richard Williams'
Raggedy Ann and Andy
and John Dilworth's
Courage The Cowardly Dog
, as well as in Gene Deitch's 1960-61 group of
Tom and Jerry
cartoons (especially memorable in
Dickie Moe
).
In tribute we re-post the Deitch-Pintoff Terrytoon classic
Flebus
, with all voices by Allen Swift (above) and one of Swift's
Popeye
children's records (as Captain Allen Swift), below.
Gene Deitch writes:
Maxime Stadlen, Allen Swift's daughter phoned me the terrible news that Allen has died. Allen Swift, who did the voices of
Howdy Doody
and the other characters, who did all of the voices on
PUMP TROUBLE
and DEPTH STUDY, which you will soon be showing, and who has been by best personal friend for 58 years, is gone. He was they last of my American buddies. Even though here for 50 years, hardly a year went by without a visit to his 54th Street apartment, nor a day go by without email and most recently Skype visits. It's a devastating loss. I felt something awful must be happening, because just as the Howdy Doody film was about to go online, I was unable to reach him or his wife or anyone in his family. This even is something we have been talking about for the past few months and weeks, as the story of the film's recovery evolved. I'm crushed. We were both born in 1924, thus just a few months difference in age, but Allen has been suffering with a series of health calamities for several years, since he fell and broke his hip while walking his dog. From that moment, one thing led to another…

And now, "the man of a thousand voices" who used many, many of them in my films, is silenced. To further the pain, no planes are flying from Europe, and the airports are jammed with people waiting in vain to go where they need to go. So, I must grieve from here…
We grieve with you Gene. We lost one of the greats today.
(Thanks
Cartoon Brew
)
Joss Whedon to Rewrite "Captain America" Too?

Looks like Joss Whedon is already getting his little
Buffy
fingers into more than just
The Avengers
pie over at Marvel. Word on the street is he's going to go over the
Captain America
script as well.
Pajiba.com has this to report:
Pajiba is fortunate enough to have a source close to the project who has some interesting info on
The First Avenger: Captain America
. Apparently Whedon's role in the Marvel film universe may expand even further, as he's also likely to be tasked with doing a polish on the
Captain America
script. At this point, we know the general news about Captain America — Steve Rogers (played by Chris Evans) undergoes a secret super soldier experiment during WWII and becomes Captain America. During a battle with The Red Skull (played by Hugo Weaving), he ends up frozen in ice, only to re-emerge during the modern era (where, presumably, he'll eventually meet up with Tony Stark, Nick Fury, Thor, and the rest of the gang). The nature of Whedon's script polish (on a screenplay originally written by Christopher Markus and Stephen McFeely) is unknown, but it makes me rest a little easier, since this project has seemed like more of an x-factor than the others.


Click
HERE
to read the rest.


As long as Whedon takes out the stupid song and dance thing they're having Steve Rogers do then I'm fine with whatever. I was never a big Captain America fan to begin with so I'm not that invested in the character. Just make the movie as awesome as the others, ok?


(Thanks
Latino Review
)
Geoff Johns Describes Abin Sur/Hal Jordan Meeting In 'Green Lantern'
One of the most iconic moments in
"Green Lantern"
lore is the pivotal scene in which a dying Abin Sur gives Hal Jordan his power ring and effectively deputizes him as a member of the Green Lantern Corps.


And while director Martin Campbell's upcoming adaptation
has only been filming for a month
, the scene has already been shot according to
"Green Lantern"
and
"Blackest Night"
writer, Geoff Johns.


"The movie looks fantastic,"
said Johns during an interview with
Comic Book Resources
.
"I'm heading back down to New Orleans in a few weeks, but I just watched the Abin Sur/Hal Jordan dailies, and it's amazing seeing that ring passed to Hal in live action. Abin Sur looks kick-ass."

"And Ryan Reynolds is a perfect Hal Jordan,"
added Johns.
"He brings a lot of humor to it, but he also has the humanity that Hal has. And a little bit of the arrogance, so it's a great match."
Last month, Temuera Morrison (
"Star Wars Episode II: Attack of The Clones"
)
was signed to portray Abin Sur
, joining a cast that includes Ryan Reynolds as Hal Jordan, Mark Strong as Sinestro, Blake Lively as Carol Ferris, Peter Sarsgaard as Hector Hammond and Angela Bassett as Amanda Waller.


Johns also offered his praise for the film's visual production and designs.
"They did such a great job,"
related Johns.
"They've got Grant [Major] as a production designer. He's from 'Lord of the Rings,' and the visuals on this film are nothing like you could imagine. It's definitely a Green Lantern fan's dream. For me, it's kind of insane to see this stuff come to life."
When asked about other potential DC superhero films, Johns replied
"I can't get into the exact DC slate right now, but we're all working heavily on what that is with Warner Bros. and there will be news forthcoming. But, you can bet there is going to be a lot more than there is right now."
EXCLUSIVE: Green Lantern Set Report - The Suit
Security has definitely escalated on the New Orleans movie set, but I managed to find out a few tidbits regarding the iconic Green Lantern uniform that should make fans happy...
Day 4
Today started out simple enough. I ate a nice breakfast on the roof of a building across from Second Line Stages (where the
Green Lantern
movie is filming) and had my telephoto zoom lens standing by. To my disappointment, I learned early on that the production was staying indoors for most of the day.



That's when I decided to mosey on over to the equipment trucks and trailers outside the wire to see if any of the crew were in the mood to chat. I ended up meeting a few members of the lighting crew (really nice guys, by the way); one of which shared a bit of info regarding the CG suit Hal Jordan will sport for the film. Thanks to my handy, dandy lapel microphone, I can transcribe it for you all:


I'm not gonna lie, I'm worried about how the suit's gonna look.


"That's the least of everyone's worry here [laughs], it's gonna look just like the comic stories."


How do you know, did you see any artwork?


"I saw a handful of storyboards and mock ups already and it looks like what's in the comics by kids read. Black and green and white."
Something like this?
[I showed him this concept art image from my phone]


"Something like that, but the gloves are shorter. Maybe not as simple. I didn't see the whole suit. It was from a scene where [Ryan] changes into it. It was, like, lava melting on him."

... Lava? Not like Venom in Spider-Man 3, right?

"Well, like liquid. Like if someone threw a can of paint on him and it splashed around and covered him up. And it's not solid colors really. More like the colors shift around subtly."
At this point, unfortunately, it was lunch time for the crew. When I stepped out of the trailer with them, I was noticed very quickly by the security staff. Luckily, my standard excuse got me out of there before too many questions were thrown my way. I did, however, grab a quick look at one of their set badges. Sorry all, but I blocked out his name and face before posting it.

















Gotta respect someone's privacy, right?



(Thanks
comic book movie
)






Hobbit script is done: Peter Jackson says what's next
Peter Jackson, who is producing the two
Hobbit
movies, spoke with
Moviefone
to clear up those rumors about a start date, casting and whether the movies are delayed.


About the only thing he'll confirm is that the script for the two proposed movies is now complete:


"We've just delivered the script. Literally last week, we delivered the second of the two screenplays -- the first draft. So the studio's got both scripts now, which is a milestone; and if anything was holding it up, it was us doing the screenplays, because we'd just been writing as fast as we can, but it took us this long to get them finished. So we take whatever responsibility there is for the speed. And we're now in the process of budgeting the films, and then hopefully we'll get to a budget the studio [people] are happy with, and they'll greenlight the movies and we'll announce the shooting dates. I'd be pretty optimistic that we'll be shooting before the end of the year. I would imagine October, November, we'd be shooting by. I'm not announcing it, though."


One big hangup, of course, is the fate of MGM, one of the studios that holds the rights. It's still being sorted out how the financially troubled studio will be saved, and that means there's no green light yet for the
Hobbit
movies.


"Well, it's not really been delayed, because we've never announced the date,"
Jackson told the site.
"I mean it's sort of interesting because the studio [MGM] has never greenlit The Hobbit, so therefore The Hobbit has never been officially announced as a 'go' project, nor have we ever announced a date. But there's so much interest that people—newspapers and magazines, of their own account, say, ah, it's likely to film in May, it's likely to film in June, it's likely to film in September. People make this stuff up. And then if it's not filming in June, you get a story saying, 'The Hobbit's been delayed.' But it's never actually been announced."
Until the production receives a green light, producers can't cast or set up a schedule, Jackson added.
"But I would imagine that if we get a green light within the next month or two, we would be hopefully making some casting announcements by, I guess, the middle of the year. We've done a little bit of auditioning, but we haven't really done any meetings with actors or anything yet. We've just been totally committed to the scripts. Everything's a little bit later than what people assume it is. I think people think we've been sort of doing secret casting."
EXCLUSIVE: Green Lantern Set Report - Poster, Trailer & Effects 411
Too much info to squeeze into this little area! Follow the jump if you want details about the Green Lantern movie trailer, poster, budget, concept art and effects...


Day 5
First off, I want to thank my new best friend at Sony Imageworks for taking the time to talk to little 'ol me. As promised, I owe you a pastrami on rye from Katz' deli on Houston St!



Now, onto the fun stuff. Yesterday, on my penultimate set day visit, I managed to get in touch with an effects supervisor over at Sony IW. Though he wouldn't answer any questions about the film's costumes (he said he's already talked about it to someone else), he was fairly open about other aspects of the production:


- The
Green Lantern
concept art of Kilowog, Abin Sur, Tomar-Re and the Guardians,which was leaked a few months ago, is official studio sanctioned artwork. They were early drafts, but official none the less. Though the logo attached to each image won't be the final version, it is still being used on and off the set.



- We will definitely have a trailer revealed at this year's San Diego Comic Con International (
July 21st - 24th
). It's going to "steal the show".



- Teaser posters for the film should be arriving in theaters this Fall. Some of the art department members have been tinkering around with holographic designs for them; mostly for fun, though.



- The budget for the film is well over $200 million US, before taking into account Louisiana tax incentives for production. This sum also includes advertising cost.

- Even if you're not a fan of 3D films, you won't want to miss this one when it hits theaters. The construct designs and visuals are being tailored for maximum 3D effect.



- The Green Lantern power batteries are being included in the film; unlike the
Green Lantern: First Flight
animated movie.



- Yes, Hal Jordan will be wearing the iconic domino mask in the film.

That about wraps it up. It took a little coercing and a lot of waiting to get this brief interview. I didn't think it would come through until the last minute. Since I based most of my questions on what you all have been asking over the past several weeks, hopefully these little tidbits have answered them to your satisfaction. It's been a very entertaining and informative excursion to New Orleans. Thanks to all of you who have patiently followed along with me on my journey.


(Thanks
Comic Book Movie
)






Star Wars memories: Secrets of the Empire trailer!

In honor of the upcoming 30th anniversary of
The Empire Strikes Back
, we bring back the original trailer for the movie, featuring the hammy voice-over by Harrison Ford, below.


We'd forgotten about Ford's overhyped, weirdly radio-like voice-over for this trailer, which seems so out of character for Han Solo, but I guess George Lucas was really going for that Saturday-afternoon-serial feel for his saga, so whatever. (And, as fans know, this preview was actually the second
Empire
trailer produced but the first to showcase footage from the film.)


Here's more from the official
Star Wars
Web site:

...
The trailer contains a few noteworthy gems, such as the famously cut "Threepio ripping the sign off the door" shot. Originally, the invading Imperials were to enter the door, sans warning sign, to be subsequently attacked by a pack of angry wampas. The sequence was ultimately cut from the film, but not before this small hint of its existence was forever immortalized by the trailer ...



Also noteworthy is the lack of any mention of Yoda (his appearance was still top secret) as well as the stylized
Empire
logo we're all familiar with. Since the logo had not yet been finalized, an early, somewhat clumsy-looking title closes the trailer, promising
Empire
's much-anticipated release "next summer."
Empire
's still our favorite
Star Wars
movie, and we'll have more anniversary coverage in the coming weeks, so stay tuned!
War Machine Co-Creator Recalls Up-Close Intro To 'Iron Man 2' Briefcase Armor: 'It's Cooler Than The Regular Armor
'
By far one of the most notable moments in the
"Iron Man 2"
trailer
that arrived in March was the debut of
Tony Stark's briefcase armor
, a longtime element of the hero's history and a valuable tool in his arsenal of high-tech armor.


Veteran
"Iron Man"
artist Bob Layton, who along with writer David Michelinie was responsible for some of the character's best-loved tales and landmark moments (the celebrated
"Demon in a Bottle"
storyline
and the introduction of characters Jim "Rhodey" Rhodes and Justin Hammer, for example), told MTV News he was just as surprised as anyone when he saw the briefcase armor debut — except he saw it almost half a year ago and had to keep it a secret until now.


Speaking with me during this weekend's
C2E2 convention in Chicago
, Layton recalled his
visit to the set of
"Iron Man 2"
last summer, which included a surprise introduction to the new armor, which just so happens to be colored in the familiar "Silver Centurion" red-and-silver pallet he used throughout a significant portion of his run on the comic.

"[Robert Downey Jr.] and I were having a talk while he was getting his makeup on, and at one point, he goes, 'Oh, you don't know about this, do you?' then suddenly jumps up and runs over to the prop cart,"
remembered Layton.
"He comes back and drops that attache case in my lap, and I just stare at it for a moment."
"I tell him, 'Wait... You're really doing it?!"
he continued.
"And [Downey] tells me to have the prop guys take me back to the trailer. I go back there and there's the full model of the Silver Centurion armor."
"All I could manage to say was 'F---!'"
he laughed.


The necessity to keep it a secret, however, was finally removed when the armor made its debut last month in the trailer.
"Of course, I couldn't tell anybody, so I've had to keep my mouth shut,"
he said.


Now that he's free to talk about it, though, Layton has nothing but praise for the armor and what it means for the project.


"You know what? It's cooler than the regular armor, and those are my colors, man,"
he laughed.


"I was incredibly flattered that they were trying to put as much of the lexicon of Iron Man into these films as possible,"
he said.
"Everyone on that set, cast and crew, are Iron Man fans."
"Iron Man 2"
hits theaters
May 7, 2010
.






Robert Downey, Jr. Keeps an Iron Man Head at Home

The title star of
Iron Man 2
said that he took the movie "more seriously than any other movie," but he's stil waiting for his own personal suit of armor.









Considering actor Robert Downey, Jr. (RDJ) has two Academy Award nominations under his belt, his recent comments about
Iron Man 2
should be thought of as highly complimentary to comic book movie fans:
"It's mind-blowing to me because I'd always felt like I wanted to - and could - do something like this. I have probably taken Iron Man 2 more seriously than any other movie I've ever done, which is appropriately ridiculous for Hollywood."

RDJ admitted that he helped himself to a bit of coolness from the set of his superhero flicks:

"I have an Iron Man head at home and various other bits downstairs but my home isn't a shrine to Iron Man. But I think it's cool."
RDJ went on to say that he's still waiting for his request for a full suit of armor to be granted:


"The producers keep telling me that they're going to give me a suit with all the bells and whistles but I still don't have it. I don't know, maybe I should get it in my contract. It would be great to have one at home - a talking point."

(Thanks
comic book movie
)