Paprikaas awarded Nickelodeon's Kung Fu Panda series
Technicolor has issued an press release announcing that its Paprikaas Animation Studio, based in Bangalore, India, has been named as the facilities house that will handle the computer generated imagery for Nickelodeon's
Kung Fu Panda
television series. Paprikaas previously built a relationship with the channel with its
Penguins Of Madagascar
show, based on another of DreamWorks' properties. The press release can be read here:
TECHNICOLOR'S PAPRIKAAS ANIMATION AWARDED NICKELODEON'S KUNG FU PANDA SERIES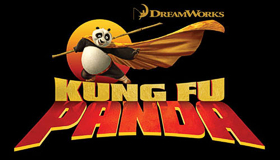 April 6, 2010 – Technicolor today announced that Nickelodeon, part of MTV Networks, a division of Viacom Inc., has awarded Technicolor's Bangalore-based animation studio Paprikaas the
Kung Fu Panda
TV series, which will be produced as an animated series for the worldwide broadcast market, initially comprising 26 episodes.
Nickelodeon and Technicolor have developed a strong production relationship based on Paprikaas' work on the CGI production of
Penguins of Madagascar
. According to TV By The Numbers,
Penguins of Madagascar
was the No. 1 kids show on cable TV in the United States in 2009.
"We have built an excellent relationship with the team at Technicolor during our collaboration on Penguins of Madagascar,"
stated Mark Taylor, senior vice president and general manager of Nickelodeon Animation Studios.
"They have developed a world-class CGI production studio and animation team with an established competence that dovetails nicely and efficiently into our production pipeline."
"We are delighted to be awarded such a prestigious franchise to work on at our studio," stated Tim Sarnoff, president, Technicolor Digital Productions.
"We believe Kung Fu Panda both strengthens and enhances our production relationship with Nickelodeon. With this show, we're looking to continue the growth of our team and infrastructure."
The production has already commenced and season one is scheduled begin airing in fall of 2010.
Kung Fu Panda
had already achieved iconic status as a blockbuster movie for DreamWorks Animation SKG, Inc. The broadcast series will extend and leverage its brand equity and global fan base.
Technicolor India has an 800+ member team across different disciplines and has worked-on top-rated animation TV shows in the United States and abroad, as well as short films including 3D stereoscopic projects and video game art.
The Smurfs begins filming
ComingSoon
reports that filming on Columbia Pictures/Sony Pictures Animation's live-action and animated comedy
The Smurfs
began on
Friday, March 26
, in New York. Directed by Raja Gosnell and featuring the voices of Neil Patrick Harris, Jayma Mays, Sofia Vergara and Hank Azaria,
The Smurfs
is slated to hit theatres on
August 3, 2011
.
Up with the Hugos!
Fresh off of its wins for Best Animated Feature and Best Original Score at the 82nd annual Academy Awards, Disney/Pixar's
Up
has received another major award nomination.
The World Science Fiction Convention has given
Up
a nomination for the award
"Best Dramatic Presentation-Long Form,"
which is awarded to films or television programs of a running time greater than 90 minutes, at the 2010 Hugo Awards.
The Hugo Awards, named in honor of
Hugo Gernsback
(the founder of the seminal sci-fi and fantasy magazine
Amazing Stories
), honor the best works in science fiction and fantasy. They have annually been awarded since 1955.
Nominated for
Up
are the film's co-writers/co-directors Bob Peterson and Pete Docter and third co-writer Thomas McCarthy.
Up
will be up against:
Avatar
Screenplay and Directed by James Cameron (Twentieth Century Fox)
District 9
Screenplay by Neill Blomkamp & Terri Tatchell; Directed by Neill Blomkamp (TriStar Pictures)
Moon
Screenplay by Nathan Parker; Story and Directed by Duncan Jones (Liberty Films)
Star Trek
Screenplay by Roberto Orci & Alex Kurtzman; Directed by J.J. Abrams (Paramount)
The 2010 Hugo Awards will be given out at "AussieCon 4," the 68th World Science Fiction Convention, in Melbourne, Australia on
September 2-6, 2010
. A full list of 2010 Hugo Award nominees can be found
here
.
Chinese pirates take over Japanese cartoon exports
Japan's animation industry is losing $2.4 billion a year to Chinese pirates -- more than twice as much as the industry made in total from international exports of cartoons and cartoon-related materials during its best year.
The figure appeared in a report commissioned by the Japanese Foreign Ministry and obtained by
The Times
of London.
The research was conducted across several of China's biggest cities, where an ever-increasing number of fans are hungry for Japanese animation. The figure has shocked Japanese animation studios, leading to demands of much stronger government action,
The Times
reported Saturday.
Chinese animation aficionados spend an average of about $70 annually on Japanese cartoons, said the report -- most of it pirate DVDs. Because the problem is
"too extreme,"
Japanese studios have been unable to tally the financial damage done by Chinese piracy, the report added.
The head of one Japanese studio called the report
"a belated alarm"
for an industry that's already suffering greatly.
A spokesman for Production IG said that the company could do little to halt piracy short of completely shutting down the Internet.
The report referred to
"massive and routine"
violation of Japanese intellectual property rights in China -- and not just from cartoons.
Japan's government has set a target of the country making 2.5 trillion yen ($26.5 billion U.S.) per year from exported content by 2020. The government plans to work with with private sector capital to set up a 10 billion yen ($106 million) fund to support the spread of Japanese content, such as animation and music.
Cartoon Network promotes two series executives
Cartoon Network has promoted two executives in its Original Series group, Rob Swartz, vice-president of original series for the network, announced Monday.
Tramm Wigzell has been named vice-president for action adventure, and Nick Weidenfeld has been named vice-president for comedy development.
In his new position, Wigzell will oversee the development and current functions for Cartoon Network's action programming, both live-action and animation. Weidenfeld will oversee development for Cartoon Network's animation and live-action comedy programs. Wigzell and Weidenfeld will each report to Swartz.
Weidenfeld also will continue to report to Mike Lazzo, Adult Swim senior vice-president of programming and production, in regard to his continuing role with Adult Swim.
"Both Tramm and Nick have proven their abilities to secure both top talent and creative properties for our networks and to shepherd the resulting programs to successful launches,"
said Swartz.
Previously, Wigzell was director of action adventure for original series at Cartoon Network, where he played a key role in upcoming series
Unnatural History, Tower Prep, Symbionic Titan, Generator Rex
and
Ben 10: Ultimate Alien
. During his tenure at Cartoon Network, Wigzell supervised such hit series as
Ben 10, Ben 10: Alien Force, Hi Hi Puffy AmiYumi, Teen Titans
and
The Batman
.
While playing an instrumental role in Cartoon Network's recent slate of comedy development, Weidenfeld has previously worked on Adult Swim projects, including the award-winning
The Boondocks
from Aaron McGruder, the claymation comedy
Moral Orel
and the live-action series
Delocated
.
Cartoon Brew TV Student Animation Festival
It's the time of year when lots of students are adding the finishing touches to their films so it's a perfect time to announce
Cartoon Brew TV
's inaugural student animation festival. We've lamented privately for years that no online showcase exists for really great student films so we've decided to take it upon ourselves and present a showcase on Brew TV. We want to give the spotlight to student shorts of the highest caliber—the most original, the most thought-provoking, the ones that make us laugh out loud, the most emotionally engaging. Screenings will begin on Brew TV in May, one new film a week for up to eight weeks, depending on the number of submissions that are accepted.
Here are the rules: Obviously, it must be a student film. Films cannot be posted online anywhere before their premiere on Cartoon Brew TV. Only works completed after March 1, 2009 will be considered. Submission deadline is
April 30, 2010
. To submit, please email a private link of your film to studentfest (at) cartoonbrew (dot) com (ex. a password-protected Vimeo page or on a personal webpage). This is NOT a contest; every film that we choose to present will be compensated with the same fee that we pay all filmmakers who participate in Brew TV. Selection committee is comprised of Jerry Beck and Amid Amidi.
(Thanks
Cartoon Brew
)
RIP Eddie Carroll, Voice of Jiminy Cricket
The International Jack Benny Fan Club
is reporting that Eddie Carroll, voice of iconic Disney character Jiminy Cricket since 1973, has passed away at the age of 76.
Carroll assumed the role after the death of Cliff Edwards in 1971 and had voiced the famous cricket for all manner of Disney media over the course of nearly 40 years, including the
Kingdom Hearts
video game series.
And up until a recent injury which appears to have resulted in the cause of his death, Carroll had been performing the critically-acclaimed one-man tribute stage show
Jack Benny: Laughter in Bloom
.
(Thanks
Voice Actors in the News
)
"Justice League: Crisis On Two Earths" Video, "Wonder Woman" Soundtrack Updates
The recent
Justice League: Crisis on Two Earths
direct-to-video animated feature continues to perform well for Warner Home Video. Additionally, the long-awaited
Wonder Woman – Soundtrack From the DC Universe Animated Original Movie
score soundtrack compact disc release is slated to be made available to own beginning tomorrow, Wednesday, April 7th, 2010 from La-La Land Records.
According to various home media retailing outlets and independent research, the recent
Justice League: Crisis on Two Earths
direct-to-video animated feature remained a solid seller for Warner Home Video in its second week, keeping in the Top 20 on the DVD sales charts. The acclaimed
DC Universe Animated Original Movie
title moved an estimated 60,000 copies for the week ending March 7th, 2010, the second week of availability for the title. Since its February 23rd, 2010 release, the animated feature has sold a cumulative 265,000 estimated units on DVD and an estimated 74,000 on Blu-ray. Keep in mind the sales numbers above do not take into account rental numbers, OnDemand numbers, or legal download numbers.
Above is the cover art for all three separate home video releases for the direct-to-video
Justice League: Crisis on Two Earths
animated feature.
Continue to the
Justice League: Crisis on Two Earths subsite
here at The World's Finest for further coverage and details on the
Justice League: Crisis on Two Earths
direct-to-video animated feature.
Additionally, the long-awaited
Wonder Woman – Soundtrack From the DC Universe Animated Original Movie
score soundtrack compact disc release will be made available to own beginning today,
Wednesday, April 7th, 2010
from La-La Land Records. Copies of this limited edition CD release will be available to order beginning at 12pm Pacific Time / 3pm Eastern Time on April 7th, 2010 through the La-La Land Records website and other online supporting soundtrack specialty stores. Only 1200 copies will be available. WaterTower Music currently has the
Wonder Woman – Soundtrack From the DC Universe Animated Original Movie
score available to own as a digital download through iTunes and other digital music outlets.
Debra Solomon Shows Things Then Talks About Them!!!
Join WIA for an evening with one of Women In Animation's founding members, Debra Solomon.
We will get to see her new animated film
"Getting Over Him In Eight Songs Or Less"
produced for HBO Documentary.
Debra will chat about the film and answer questions.
In this film, as in her earlier 2 films ,
"Mrs Matisse"
and
"Everybody's Pregnant"
she created and sung the music as well as animating, designing and writing the films.
In the commercial arena Debra helped create the Disney's hit series
Lizzie McGuire
. Designing the animated character as well as acting as the supervising director for the series and the movie .
She has also created and produced a shorts for the Cartoon Network and the Disney Channel as well as a half-hour Thanksgiving special called the
"Private Eye Princess"
.
Date: Wednesday, April 7th, 2010Time:
6:30pm - 8:00pm
Place:
School of Visual Arts
Address:
209 East 23rd St., between 2nd and 3rd Aves - ROOM 502
(Thanks
ASIFA East)
South Park Pokes Facebook in Latest Episode
Facebook has become an almost inescapable part our social fabric, so thankfully
South Park
is here to poke at it and piss it off. The episode, titled
You Have 0 Friends
, premieres tonight (Wednesday) at 10pm on Comedy Central. I bet the
South Park Facebook page
gets 50% more friends in the next week.
Why Can't They Make Up Their Minds?
Last week, DreamWorks Animation stock took a beating when
How to Train Your Dragon
opened in an underwhelming way.
But now?
While Wall Street punished DreamWorks Animation stock last week after the disappointing $44 million opening of
"How To Train Your Dragon,"
one analyst said Monday that buyers might be tempted at current levels.
Wunderlich Securities analyst Matthew Harrigan predicted the film could approach $175 million at the North American box office on the basis of what he called
"a very moderate"
34% drop during its second weekend. The 10-day haul stands at $92.1 million ...
Pessimism turns to muted optimism when movies hold up well over second weekends.
Even so, estimates for final numbers on
Dragon
are all over the landscape. Some experts say the domestic haul will be $150 million. But I believe the most accurate approach is to factor in the word-of-mouth ratings ("A"), then use a Koch Multiplier (pat. pending) of 4. This would carry
Dragon
to a $175 million domestic total. Simple, yes?
Maybe I'm filled with irrational exuberance, but I think the feature could approach
Monsters v. Aliens'
U.S. and Canadian numbers. ($195 million.)
(Thanks
Animation Guild Blog
)
New
'Iron Man 2'
Previews Reveal Whiplash Vs. Iron Man Footage, War Machine's Amusement
Two new television spots for director Jon Favreau's
"Iron Man 2"
have appeared online in the past day, showcasing the healthy mixture of high octane action and hilarious comedy that fans have come to know, love and expect from the Marvel Studios superhero franchise.
In the first of the two clips, Tony Stark (Robert Downey Jr.) is seen sitting across from S.H.I.E.L.D. director Nick Fury (Samuel L. Jackson) as they review a dossier containing a personality overview on the billionaire-turned-superhero.
"Mr. Stark displays compulsive behavior — prone to self-destructive tendencies, textbook narcissism,"
Stark reads from the document before looking at Fury.
"Agreed."
The remainder of the spot includes an action-packed glimpse at Whiplash (Mickey Rourke) and Iron Man battling on the Monaco Gran Prix track, Tony teaching his assistant (Scarlett Johansson) how to shoot a repulsor ray, his assistant revealing herself as the Black Widow and taking down a group of goons, and a series of highly armored drones chasing off after an equally armored Tony.
The spot ends as a seductive Natalie hands Tony a martini she's just made.
"Is that dirty enough for you?"
she asks.
"It's getting there,"
he quickly replies.
The second television spot features classic movie trailer narration promising a
"new suit, new team, new adventure,"
all while revealing new cast members like Fury and Widow. The preview concludes as Tony and his freshly armored pal James "Rhodey" Rhodes (Don Cheadle) fight side-by-side against a group of unseen enemies.
"You see that?"
Tony asks his friend in the midst of surrounding explosions.
"Nice,"
responds Rhodey, clearly enjoying his new status as War Machine.
Chris Evans Says Captain America And Bucky Might Be Similar Age In 'The First Avenger'
In Marvel Comics history, Captain America fought alongside his teenage sidekick, James "Bucky" Barnes, before a mission gone awry separated the star-spangled superhero and his young partner. Given the duo's place in comics canon, it's no surprise that many fans were left scratching their heads when actors Chris Evans and Sebastian Stan were cast in the upcoming live-action
"Captain America"
movie as Cap and Bucky, respectively — with only a two-year age difference between them.
What would this mean for Cap's origin? How would the story be tweaked to account for this new dynamic? These were the questions we took to the newly minted
"Captain America"
star during this weekend's WonderCon.
"I actually don't know him. I've never met him,"
said Evans of his new co-star.
Presented with the question of the pair's age difference in the comics, Evans appeared uncertain that the movie would go a similar route with the superhero and his sidekick.
"I don't know if they're going to make him younger in the movie,"
he said.
"The script is still going through so many changes. I really have no idea what the age difference is going to be."
While much of the film is still in flux, Evans' comments would seem to indicate that when Cap makes his live-action debut, fans might want to brace themselves for a slightly different twist on the hero than their accustomed to. Of course, that's not always a bad thing.
Zoe Saldana Explains Why Her Character Was 'Softened' For 'The Losers' Movie
When
"The Losers"
hits theaters later this month, one of the characters I'm most looking forward to seeing on-screen is Aisha, the beautiful, brutal soldier who teams up with the framed Special Ops squad.
Played by
"Avatar"
actress Zoe Saldana, Aisha plays a role in many of the DC/Vertigo comic book series' most explosive moments and has a nasty habit of leaving bodies in her wake. When we had a chance to chat with Saldana during this weekend's WonderCon, she told us Aisha's tendency toward the extreme required more than a few tweaks to keep the live-action adaptation a PG-13 affair.
"I felt like we were pretty on, but in terms of the tweaking, we just had to sort of soften her,"
said Saldana,
"because she's a very violent and very raw character in the comic." "She's lethal,"
she added.
"She could at any moment dive over to you and slice your throat and then lick the knife."
In fact, the actress indicated that a scene from the comic very much like the one she described was one of those "softened" to keep the film PG-13.
"There's a picture in one of the volumes where she kills three or four guys with a knife — a big knife — and then she's licking it,"
said Saldana.
"Now, that's pretty awesome, but we needed to keep it PG-13, so there was a lot of polishing that needed to happen, at least for this first one."
From what we've seen of the film from
"The Losers" trailer
, it looks like Aisha didn't lose too much of her bite — but fans will know for sure when the film hits theaters
April 23
.
Jim Lee draws legendary DC Comics characters on his iPad
So now that you've gotten your hands on that new iPad (if you were lucky enough to score one over the weekend), what have you been doing with it? Whatever it was, it probably wasn't as impressive as what Jim Lee, DC Comics co-publisher and one of the best artists around, was doing with his, as he shared on his
twitter feed
.
Lee tweeted a pic of himself as soon as he got his hands on an iPad, and he soon started using the Sketchbook Pro app to create drawings of two of DC's iconic characters—the Joker and Catwoman.
Tweeted Lee,
"my fingers make for clumsy brushes,"
but if these two sketches are an example of what comes from clumsy, I'd kill for such fingers.
How Kick-Ass' killer Hit Girl is like Alien's Ripley
The upcoming film
Kick-Ass
may very well be the most controversial film of the year so far—at least judging from
reaction to the R-rated trailer
—but screenwriter Jane Goldman and comic artist John Romita Jr. defended director Matthew Vaughn's decision to remain true to the bloody, profane source material.
Based on a comic book by Mark Millar and Romita,
Kick-Ass
tells the story of real-life would-be superheroes, including a murderous, foul-mouthed 11-year-old called Hit Girl, played by Chloe Moretz.
Speaking to reporters at WonderCon in San Francisco last weekend, Goldman and Romita said director Vaughn (
Layer Cake
) made the movie without studio backing after he refused to tone down the film to suit studio demands.
"The conversation I had with Matthew when he found out what the studios said to him first before he started to do his own is that they wanted Chloe to be older,"
Romita said.
"'We can't have a little girl doing that. So we want you to turn her into a 20-year-old or a 19-year-old or take her out with no swords.' He just said, 'F--k off. I'll do it myself.' Those were his words. And now the ultimate in justice is that he sold it back to the studio, so to speak. I don't think Lionsgate turned them down, ... but those that turned him down, he sold it back to them. ... I think that is such justice."
Goldman added, "I found it astonishing when they came back to us saying that they thought it would be less offensive if Hit Girl were an older teenager. Because to me, it would have been a great deal more offensive if she was a sexualized character. I think that would have been extremely offensive. I think what's so strong about Hit Girl is that she's not there to be sexual."
Romita agreed.
"I think what's so badass is, how can a little girl become such a force? And I likened it to parents that turn their kids into super athletes. Even against their own will. They become unconscious athletes, almost to a fault. They become hardened. It kind of works the same way. If you treat someone so intensely, ... why couldn't they? I don't believe the 'unbelievable' part. Actually, Matthew and Jane toned it down. There is more blood in the comic book than there is in the movie. So they actually showed a little class, where I had none at all. ... But I buy into it. I don't have any problem with a little kid becoming an avenger."
When Goldman began adapting Millar's story, bringing Hit Girl to the screen was one of the things that most excited her. "
To have the opportunity to explore her relationship with her father [Big Daddy, played by Nicolas Cage, who trains his daughter to become a costumed vigilante], you have more time to do that in a movie [than a comic book],"
she said.
"I think it was the fact that she is so young and she's a non-sexualized character that made her so strong."
She added:
"In movies, people talk about there being strong female characters, ... and—with the exception, perhaps, of Ripley [Sigourney Weaver] in Alien—I really don't buy it. Usually when they talk about there being a strong female character, they mean she's got a gun and shoots people, but she's probably also got her boobs on display and is there to look attractive. And that, to me, ... killing someone doesn't make you a strong character. It's the focus. I mean, obviously, she's crazy, Hit Girl. She's been raised by a madman. ... But it's that intensity and focus that makes her a genuinely strong character. I think it's a really rare thing in cinema, and I just leapt at that."
Kick-Ass
will be released in theaters on
April 16
.
Craig Ferguson debuts bizarre "robot skeleton sidekick"
Before robots take over the world, they have to start somewhere, right? Last night, they started on
The Late Late Show with Craig Ferguson
, which rolled out a
"robot skeleton sidekick"
built by Grant Imahara from
MythBusters
.
After hearing Ferguson refer to his fans as his
"robot skeleton army,"
Imahara tweeted that he'd build Ferguson a robot sidekick if the talk show host could boost Imahara's Twitter followers over 100,000. Which Ferguson did—and so last night, the world's first robot skeleton sidekick debuted on
The Late Late Show
.
Check out its bizarre premiere appearance below.
But what about Isaac Asimov's Three Laws of Robotics, which protect humanity from its mechanical servants running wild?
You remember the rules—A robot may not injure a human being or, through inaction, allow a human being to come to harm; a robot must obey any orders given to it by human beings, except where such orders would conflict with the First Law; and a robot must protect its own existence as long as such protection does not conflict with the First or Second Law.
Well, Imahara has rewritten those laws. We hope Asimov would have been amused to hear the ones that have taken their place, which you can learn by clicking below.
Is Ferguson's robot skeleton sidekick the first step toward robot world domination?
Only time will tell ...