Sir Billi
In a effort to be less negative, and a bit more postive, I hereby post the following image from the upcoming feature film
Sir Billi
without editorial comment:
So what do you think?
Sir Billi
is a new animated feature film starring the voice of Sean Connery. The movie centers on a
"retired, skateboarding veterinarian who lives in a remote Scottish village and who spearheads the rescue of an illegal fugitive who also happens to be a beaver."
A complete plot synopsis is posted at
Collider.com
. Connery is a producer on the film. It's Scotland's first full-length animated feature, Sascha Hartmann is directing Sir Billi from a screenplay written by his wife Tessa. The film is scheduled for release later this year.
Here's a video
of Connery comparing the film to
Ice Age
and why he turned down doing voice over for Disney.
(Thanks, Mukpuddy)
Thanks
Cartoon Brew
)
Lightheaded by Mike Dacko
We
posted the trailer
last year and now
Lightheaded
, a short film by animator Mike Dacko, is online in its entirety. It's won awards at several festivals, and we are pleased to present its world-wide-web debut:
Thanks
Cartoon Brew
)
Scott Kravitz
Saturday night I attended a reception at the
Cella Gallery in North Hollywood
, which is currently featuring sets and puppets from
Scott Kravitz'
award winning stop-motion short
Loom
. Kravitz has worked on various commercial stop-mo and CGI projects in L.A., Portland and San Francisco, from
Robot Chicken
and
The P.J's
to the feature length
Garfield
and
Scooby Doo
movies. He even had a hand in the excellent closing credits animation in
Madagascar 2
. He animated the latter half of this outstanding United Airlines commercial (below, directed by Jamie Caliri), which won an Annie Award last year.
(Thanks
Cartoon Brew
)
The Foreign Horse Race
Beyond the blue Pacific and gray Atlantic, Dragon appears to be
holding up well
:
... In second place overall was DreamWorks Animation's
"How to Train Your Dragon,"
which drew $23.7 million from 7,033 venues in 55 markets, with nearly 70% of the gross emanating from 3,357 3D locations. Offshore gross total stands at $148.1 million to date.


"Dragon's"
only opening market was Poland, where weekend action ($790,000 from 95 spots) was dampened by the Saturday air crash that killed the Polish president and dozens of political and military leaders. (Cinemas in Poland are closed until Tuesday, said Paramount.)

The animation title's holdover in Australia produced a No. 1 ranking with $3.2 million from 358 spots, an increase of 42% from the prior weekend, with 68% of the action coming from 3D venues.
"Dragon's"
worldwide cume stands at $282 million. ...
So after a bumpy lift-off, the latest from DWA appears to be headed for a profitable future.
Assuming $190 million in domestic accumulations, also assuming a 40%/60% U.S./Foreign breakdown of worldwide grosses, can we anticipate a worldwide total of $475 million for the Viking picture? (Seems pretty reasonable to me. And perhaps total dollars will be a skosh higher ...)
(Thanks
Animation Guild Blog
)
Esposito Reels in Renewable Energy Student Project
For her animation degree project,
Donatella Esposito
created four animated shorts on the them of renewable energy. Here's one titled
Wind Energy
.
Date Night, Titans and Dragon in Three-Way Race
It was a three-movie race at the box office this weekend, with the comedy
Date Night
debuting in the gold-medal position followed closely by the 3-D films
Clash of the Titans
and the DreamWorks Animation feature
How to Train Your Dragon
.
Date Night topped the list with an estimated $27.1 million weekend.
Clash of the Titans
, released in both 3-D and 2D versions, was right behind it with a $26.9 million weekend that brought its domestic total to $110 million. And
How to Train Your Dragon
took the bronze with $25.3 million in its third weekend for a total of $133 million.
Dragon has made an estimated $122 million in international markets, bringing its worldwide total to about $256 million.
Clash of the Titans
, meanwhile, has earned $119 million overseas for a total of $229 million.
Tim Burton's 3-D reimagining of
Alice in Wonderland
landed in sixth place with $5.6 million, taking it to a total of $319 million in domestic theaters. Its international take of $461 million brings its worldwide total to an impressive $780 million.
Avatar also remains in release, earning $870,000 in domestic theaters in its 17th weekend of release. That nudges up its domestic record total to $743 million, and its $1.9 billion overseas total makes for a massive $2.7 billion worldwide theatrical take.
The Secret of Kells
, which was nominated for an Academy Award as best animated feature, took in about $41,000 from 23 theaters for a domestic gross of $257,000 in six weeks of release.
(Thanks
Animation Magazine
)
How it Should Have Ended Wins Toon Streamy
The animated web series
How it Should Have Ended
won the Best Animated Web Series award at the second annual Stream Awards, announced Sunday in downtown Los Angeles.
The ceremony honored the series, which proposes new endings for popular movies and TV series, as among the best in the web TV programming.
The International Academy of Web Television presented the awards in a ceremony hosted by comedian Paul Scheer at the Orpheum Theatre and attended by more than 1,300 digital entertainment leaders and producers. The ceremony was broadcast live online with closed captioning in five languages.
The full list of winners follows:
· Best Comedy Web Series:
Between Two Ferns with Zach Galifianakis
· Best Drama Web Series:
The Bannen Way
· Best Hosted Web Series:
Diggnation
· Best News or Political Series:
Auto-Tune the News
· Best Animated Web Series:
How It Should Have Ended
· Best Branded Entertainment Web Series:
Back on Topps
(Topps, Dick's Sporting Goods)
· Best Directing for a Comedy Web Series:
The Guild
(Sean Becker)
· Best Directing for a Drama Web Series:
The Bannen Way
(Jesse Warren)
· Best Writing for a Comedy Web Series:
Wainy Days
(David Wain)
· Best Writing for a Drama Web Series:
Compulsions
(Bernie Su)
· Best Male Actor in a Comedy Web Series:
Zach Galifianakis
(Between Two Ferns with Zach Galifianakis)
· Best Female Actor in a Comedy Web Series:
Felicia Day
(The Guild)
· Best Male Actor in a Drama Web Series:
Mark Gantt
(The Bannen Way)
· Best Female Actor in a Drama Web Series:
Rachael Hip-Flores
(Anyone But Me)
· Best Ensemble Cast in a Web Series:
Easy to Assemble
(Illeana Douglas, Justine Bateman, Eric Lange, Michael Irpino, Cheri Oteri, Daryl Sabara, Michael Panes, Rob Mailhouse, Sean Durrie, Tom Arnold, Ed Begley Jr., Tim Meadows, Ricki Lake, Greg Proops, Kevin Pollak)
· Best Guest Star in a Web Series:
"Weird Al" Yankovic
(Know Your Meme)
· Best Web Series Host:
Zadi Diaz
(Epic Fu)
· Best Vlogger:
Shane Dawson
(ShaneDawsonTV)
· Visionary Award
: Chad Hurley (Co-founder & CEO, YouTube)
· Audience Choice Award
:
Agents of Cracked
(Thanks
Animation Magazine
)
Production Publicist and Journalist Kunkes Remembered
Michael Kunkes, a stalwart figure on the New York and Los Angeles animation, television and commercial production scenes for more than thirty years, died March 3. His death is attributed to coronary artery disease. He was 54.
Kunkes was born June 23, 1955. A graduate of the Communications School of the State University of New York at New Paltz and of the film program at Harpur College, he began his journalism career in 1980 as associate editor of Back Stage (now called Shoot). He moved up to managing editor of that publication's film and TV production directory, and managing editor of Business Screen Magazine. From 1981-1983, he was associate editor of Millimeter Magazine, with responsibility for that publication's TV commercial production, union news and feature film coverage.
He moved to Los Angeles in 1984 and immediately found success as an independent publicist, working with directors, animators, editors, feature film, television and commercial talent, restaurants, non-profits, medical practices and rock bands. His clients have appeared in
Animation Magazine, The Hollywood Reporter, Los Angeles Times, Boston Globe, Business Week, The New York Times, Variety, Daily Variety, TV Guide, Entertainment Tonight, CNN, E! Entertainment Television, Eyewitness News, Turner Entertainment Report, Fox News
and many others, in addition to industry trade journals such as
Shoot, Film & Video, Millimeter, Boards, Shots, Adweek, Advertising Age, Post
and others. In 2004, he served as interim senior editor of the Motion Picture Editors Guild Magazine.
His humor, love for family and friends, encyclopedic knowledge of film and music and his most excellent guitar skills will be sorely missed.
A celebratory memorial service for Mike will be held in Hollywood at the Blue Palms Brew House, 6124 Hollywood Blvd., just west of North Gower Street from noon to 4 PM on Saturday, May 1. The Blue Palms phone number is (323) 464-2337.
(Thanks
Animation Magazine
)
Porchlight Brings Features, Series to MIP
Porchlight Entertainment will be bringing a pair of animated films and an animated preschool series to this year's MIP-TV conference in Cannes.
The movie titles include
Los Campeones de la Lucha Libre
and
Tristan and Isolde
.
Los Campeones de la Lucha Libre
is from creators Eddie Mort and Lili Chin, who previously brought Lucha Libre to animation on the Warner Bros. Animation series Mucha Lucha.
Tristan and Isolde is an animated retelling of the classic fairy tale from Oniria Production.
Porchlight also is bringing to market the first 13 episodes of
Art with Mati and Dada
, which takes preschoolers on an adventure through the world of great artists. Twenty-six more episodes will be ready for delivery next year, from producers RAI Fiction and Achtoons.
"We are excited to be bringing a diverse slate of new properties to MIPTV, "
said Bruce Johnson, PorchLight's CEO.
"We expect it to be a very good market."
(Thanks
Animation Magazine
)
Animated cartoons win Pulitzer for Mark Fiore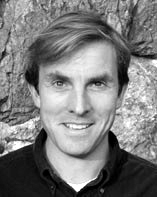 For his animated cartoons appearing on SFGate.com, the San Francisco Chronicle Web site, self-syndicated Mark Fiore was named Monday as the winner of the 2010 Pulitzer Prize for editorial cartooning.
The prize came with $10,000
"for a distinguished cartoon or portfolio of cartoons characterized by originality, editorial effectiveness, quality of drawing and pictorial effect, in print or online or both.""His biting wit, extensive research and ability to distill complex issues [on the Web site] set a high standard for an emerging form of commentary,"
the Pulitzer Prize committee said in a statement.
Fiore, whom the Wall Street Journal has called
"the undisputed guru of the form,"
creates his animated political cartoons in San Francisco, where his work has been featured on SFGate.com for nearly ten years. His work also appears on Slate.com, CBSNews.com, Motherjones.com and NPR's Web site. Fiore's political animation has appeared on CNN, Frontline, Bill Moyers Journal, Solon.com, and cable and broadcast outlets across the globe.
He began his professional life by drawing traditional political cartoons for newspapers. Fiore's work appeared in publications ranging from the Washington Post to the Los Angeles Times. In the late 1990s, he began to experiment with animating political cartoons. After a short stint as the staff cartoonist of the San Jose Mercury News, Fiore devoted all his energies to animation.
Growing up in California, Fiore also spent a good portion of his life in the backwoods of Idaho. It was this combination that shaped him politically. Fiore majored in political science at Colorado College, where, in a perfect send-off for a cartoonist, he received his diploma in 1991 as commencement speaker Dick Cheney smiled approvingly.
Fiore was awarded a Robert F. Kennedy Journalism Award in 2004 and has twice received an Online Journalism Award (in 2002 and 2008) for commentary from the Online News Association. Fiore has received two awards for his work in new media (in 2001 and 2002) from the National Cartoonists Society. In 2006, he received The James Madison Freedom of Information Award from The Society of Professional Journalists.
Fiore's prize-winning animated cartoons can be seen on his Web site,
www.markfiore.com/pulitzer/
.
Also nominated as Pulitzer finalists in editorial cartooning were Tony Auth of the Philadelphia Inquirer for his masterful simplicity in expressing consistently fearless positions on national and local issues, and Matt Wuerker of Politico for his broad portfolio that encompasses the United States' historic political year, using rich artistry, wry humor and sometimes animation to drive home his deft satire.
Neighbors from Hell
An
unfunny preview of Neighbors from Hell
, the first original animated series created for TBS, which also became the new home of Conan O'Brien today. The show centers around
"the Hellmans, a typical, all-American suburban family. . .the only thing that distinguishes them from the rest of the folks in the neighborhood is that the Hellmans happen to be from Hell."
According to
this site
, numerous parties are involved in its production including Fox TV Animation, DreamWorks Animation SKG, Inc. and Jeffrey Katzenberg, and executive-producers Pam Brady (
South Park
) and Mireille Soria (
Madagascar
). One of the show's writers is Kyle McCulloch, a veteran of
South Park
and creator of Icebox's
Mr. Wong
(remember that?). Vancouver-based Bardel Entertainment is providing the animation for the first season of ten episodes which will premiere in June.
(Thanks
Cartoon Brew
)
Waiting to see a spy pic of Ryan Reynolds in the Green Lantern suit? Well, you ain't gonna...
Ahoy, squirts! Quint here with a little
Green Lantern
rumor from the good folks at
Slashfilm
.
Now this is more of a tech geek story, but it will definitely impact what we see on-screen... whether in a good or bad way is still yet to be determined, but if Peter's sources are right it looks like there will never be a physical suit in the film. Instead, Reynolds has been filming his scenes in a motion-capture LED-lit suit with the GL Corps suit to be added in post.
Peter's sources even said that Reynolds has been joking onset that he's going to be replaced by a Na'vi in the finished film.
Lord of the Rings'
Ngila Dickson is the costume designer and with her pedigree, I have to give her the benefit of the doubt, but depending so much on post to create clothing on a really there actor scares me a bit, to be completely honest.
Unless I'm missing something they're not completely motion/performance capturing Reynolds, just his body so they can insert the suit later. That'll open the door to be able to organically have the suit appear and dissolve in the middle of a scene, which I guess is the idea. I don't know. It's either going to be revolutionary or make the whole thing feel like a cartoon. I don't see much middle ground.
Read all of Slashfilm's report here!
(Thanks
AICN
)
He-Man Being Re-Written. Again.
He-Man is one of those movie properties that just can't seem to get going. It was initially over at Warner Brothers but Joel Silver and the studio couldn't agree on where to take the property. Now the rights have gone to Sony and it looks like their trying to get the project on the fast track.
More from THR:
Mike Finch and Alex Litvak, the duo who wrote the upcoming
"Predators"
reboot, have been brought aboard to pen
"Masters of the Universe"
for Columbia.
The studio picked up movie rights to the 1980s Mattel toy property in the fall, when Mattel and Warner Bros. parted ways after the sides couldn't agree on a creative vision.
The addition of the rising writers is the first major move on the property and signals the project is being rebuilt from the ground up. While at Warners,
"Masters"
went through several writers and in latter stages had John Stevenson, who co-helmed
"Kung Fu Panda,"
attached to direct.
Getting the go-ahead to tackle any major toy-brand film can be tricky. Depending on the property, writers and directors need to get a thumbs-up from the studio, which then has to win approval from the toy company. In the case of
"Masters,"
Mattel has story approval.
In their pitch, the scribes attempted to balance a treatment that would convince the studio it was cinematic and keep the toy company satisfied that its characters were being portrayed appropriately.
Click
HERE
to read the rest.
My question is, does anyone care anymore about a
Masters of the Universe
movie? And what about the casting? I mean, if a studio had a tough time trying to find
Conan
and
Captain America
, both big dudes in their respective descriptions and depictions in the comics, how in the hell are they going to cast an arguably even
bigger
bodybuilder type guy in
He-Man
?
(Thanks
Latino Review
)
Idris Elba Talks Briefly About Heimdall In Thor
After the press conference for
The Losers
, Idris Elba answered a couple of questions regarding his role as Heimdall in the upcoming
Thor
movie. Not much here but I thought you guys might be interested regardless. (Thanks to super homeboy Fred Topel for the transcript.)
How is your Roque different from the comic book?
Elba:
Roque in the comic book is white and I'm black.
I didn't even know that.
Elba:
Yeah, I didn't know either but it didn't matter. There was no reflection on that in the screenplay but I definitely used Roque in the comic book as my skeleton to build my Roque. So I stayed as true as I could to him. The scar was the only physical attribute that I took from the comic book and applied to myself. Other than that, I just used his personality, his persona in the comic book to make my Roque.
Is this a recent development that you can make a change like that?
Elba:
Yeah, casting now is taking definitely a more open-eyed approach to it. I was cast in
Thor
and I'm cast as a Nordic god. If you know anything about the Nords, they don't look like me but there you go. I think that's a sign of the times for the future. I think we will see multi-level casting. I think we will see that and I think that's good.
With Thor do you look at the comic books or Nordic mythology?
Elba:
I looked at the comic books actually because Heimdall, he's a very central character and I wanted to reflect him as he is in the comic books.
What do you look like in Thor?
Elba:
[Laughs] I look like how he's designed, man. I can't say but he looks phenomenal.
Do you get to do any cool action in that?
Elba:
Yeah, I do, yeah. I can't say, brother, but it's really, really cool.
(Thanks
Latino Review
)
'Iron Man 2' Director Jon Favreau Explains Tony Stark's Taste For Donuts
When your days are dedicated to defeating supervillains and your nights are spent partying with the Los Angeles elite, sometimes there's only one way to relax in the morning —
an excursion to the local donut shop
.
In an interview with
Hero Complex
, "Iron Man 2" director Jon Favreau revealed why a hung over Tony Stark ends up in the donut hole of Los Angeles' iconic Randy's Donuts over the course of the movie.
"The idea was, 'What's this guy like the morning after?' 'Where would this guy go if he had a hangover?' And then the answer we came up with was 'He would go to Randy's Donuts,'"
Favreau said of the scene.
The filmmaker explained that he wanted Stark's hangover remedy of choice to have a decidedly L.A. flavor, something that wasn't quite as universally recognizable as a Dunkin' Donuts or a Burger King joint — particularly considering the massive amounts of product placement already planned for the upcoming
"Iron Man"
sequel. Favreau ultimately decided upon Randy's Donuts, an establishment featured in several other films including
"2012"
and
"Coming to America."
"I didn't want something that felt forced. I wanted something that was really L.A. and I thought they'd be thrilled,"
said the director.
"So, you know, we got there and I'm talking to the owner, Randy, and he says, 'Yeah, well, you know I'd really like if he flies through the donut.' Wow. Really? But that's how it is though, right?"
'Green Lantern' Cast Adds 'The Closer' Star Jon Tenney As Hal Jordan's Dad
While director Martin Campbell's
"Green Lantern"
has been
filming in New Orleans since last month
, another actor has joined the cast in a pivotal role.
According to
Superherohype
, Jon Tenney has signed on to portray Martin Jordan — Hal Jordan's father.
"Ryan Reynolds is the Green Lantern, and when he is a young boy, like 11, I'm his father,"
said Tenney.
"I'm Hal Jordan's dad. I'm very excited — it's incredible company."
When asked about the film's script, Tenney replied
"Well, it's under lockdown, that script. It's very, very secretive. They're only releasing sections of it, so they're keeping everybody in the dark. What I've read is amazing. And 'Green Lantern' was one of my favorite comic book characters as a kid."
Tenney is perhaps best known for his role as Agent Fritz Howard opposite Kyra Sedgwick on
"The Closer."
He has also appeared in
"CSI," "The Division"
and
"Without a Trace."
In Hal Jordan's backstory — most recently depicted in
"Green Lantern: Secret Origin"
by Geoff Johns and Ivan Reis — Martin Jordan was an Air Force test pilot and an employee of Ferris Aircraft who was killed while piloting a malfunctioning fighter jet in front of his family and friends. Hal Jordan's career as a hero and a test pilot is dedicated to his father's memory.
At the end of March, Gattlin Griffith (
Changeling
) also joined the cast
in a role that has been rumored to be the young Hal Jordan
. Jenna Craig has also been cast as the young Carol Ferris.
"Green Lantern"
will be released on
June 17, 2011
with Ryan Reynolds, Mark Strong, Peter Sarsgaard, Blake Lively, Tim Robbins and Angela Bassett rounding out the cast.
Thousands trash LOTR Blu-Ray BEFORE its release!
Man, those Amazon reviewers may be the toughest crowd in Middle-earth! Even before
The Lord of the Rings: The Motion Picture Trilogy
was released on Blu-ray a few days ago, thousands of angry fans had
trashed the product
without ever having seen it.
Of the 3,156 customer reviews currently up on the site, an amazing 2,850 of them—more than 90 percent—gave the release 1 star, the lowest rating possible. What possible problem could these users have with a trilogy made up of some of the highest-grossing films of all time, one that won 17 Academy Awards?
Turns out the low ratings weren't because the thousands of Amazon users hated the film. In fact, it was because they loved it.
As C. BURNS put it in his review:
Some confusion among other reviewers that somehow we're obligated to post a five star recommendation for the movie. This is an incorrect understanding of the review process. If I were reviewing the movie itself it would get a five. This review is for the product, as listed--in other words, I DO NOT RECOMMEND BUYING THIS PRODUCT/DVD. This product is being created FOR NO OTHER REASON than to dupe people into buying this movie twice...again. Those of us who were huge fans bought the original DVDs of the theatrical releases. THEN the studio FINALLY released the extended editions, even though they could have released both at the same time. Now that Blu Ray has won the High Def battle, the studios are salivating at screwing us all again the same way!



Please do not let them get away with pretending that Blu Ray can't hold both versions on one disc--it certainly can! A simple menu option would let you watch the Extended Edition when you have time, or Theatrical Edition when you don't.

Their other argument, that "Peter Jackson is busy working on
The Hobbit
and will work on Extended Editions later" is 100% total BS. He's ALREADY DONE THE WORK--just copy what he did for the regular DVDs onto a new Blu Ray master!

BOTTOM-LINE: The studios will make whatever argument they think will fly to convince us they can't put both versions on one disc, because they want to double their income on this movie. Which has ALREADY MADE THEM A BILLION DOLLARS. Don't play along--let friends know not to buy ANY
LOTR
Blu Ray that doesn't have BOTH versions on one disc.
So what do you think? Will the fans' fury sway New Line?
And will you be buying the new Rings Blu-ray? Or waiting until something better comes along?