A Clip From Ondrej Svadlena's Surreal MRDRCHAIN
This, my friends, is just plain weird. And weird is good. Head down below for a clip from Ondrej Svadlena's animated short
MRDRCHAIN
....
(Thanks
Twitch
)
The Directors Of Deliciously Creepy Stop Motion VIOLETA Return With LES BESSONS DEL CARRER DE PONENT!
How much do I know about the plot of Marc Riba and Anna Solanas' new animated short
Les Bessones Del Carrer De Ponent
? Not a thing. Absolutely nothing. And how much do I care? Not at all.You see, Riba and Solanas are responsible for a little film called
Violeta
, a wonderfully grim - and Grimm - fairy tale that is a huge, huge favorite of mine. That film was my introduction to the duo and I have since become convinced that the pair are absolute geniuses. Everything they do is simply fantastic in a dark, macabre sort of way and I'm happy to follow wherever they care to lead.
As to where that may be this time, check out the
website here
and the teaser for their latest - a thirteen minute short - below. We need a feature from these two some day soon ...
(Thanks
Twitch
)
Philip Bacon Presents The YELLOW BELLY END!
Remember the name of Philip Bacon. Because when someone turns out a graduation project as unique and compelling as his
Yellow Belly End
, you can be certain you've found a talent you'll be hearing from for years to come. A dryly absurd short based on the premise that it isn't just lemming drawn to cliffs and that someone needs to catalog exactly what is crossing the edge when, this is whimsical, tragic stuff.
There are a few clips from this one out there for the finding but we've got what looks to be the official trailer - actually the opening scene - from the
production company
embedded below.
(Thanks
Twitch
)
Watch French Animated SciFi Short FARD
From directors Luis Bricenco and David Alapont,
Fard
is a new animated short blessed with a classic sense of style. With its muted color palette and clean lines,
Fard
manages to evoke a sort of classic neo-futurism, a vision of the future that wouldn't have seemed out of place in Fritz Lang's day but doesn't seem dated today, either.
The film has had a very strong festival run already and is now available to view online in its entirety. No subtitles, unfortunately, but the dialogue is minimal and the style and feel of the thing shines through so clearly that it's worth a viewing regardless. Check the
website HERE
and the short below.
(Thanks
Twitch
)
Tom Ray, 1919-2010
Word reaches us that veteran animator/director, Executive Board member and Golden Award winner TOM RAY died yesterday, April 7, at the age of ninety.
Tom started at Warner Bros. in 1937 and worked for MGM after WWII in the Hanna-Barbera
Tom & Jerry
unit. After stints at Sutherland and UPA in the fifties, he went to Warners where he earned animator credits on a number of Bob McKimson and Chuck Jones cartoons.
Over the following years he worked at one time or another for almost every major studio in L. A., including stints at Hanna-Barbera and Warners, and also founded his own shop, Archer Productions. He served more than once on Local 839's Executive Board, most recently in the period leading up to his retirement in 1998. After retirement he moved to the East Coast where he taught animation and founded
Tomstone Animation
.
Tom's first wife, ink-and-painter Anna Lois Ray, who received the Golden Award in 1992, passed away in 1994. Tom is survived by his wife Brenda; his son Greg and daughters Donna Mouliot and Aloyce Levin (Greg and Donna have both worked in the industry), as well as five granddaughters, two great-grandsons and a great-grand-daughter.
His funeral was yesterday at 6 pm at
Grahame Funeral Home
, 1112 Kempsville Road, Chesapeake, Virginia 23320. Click the link to the funeral home website, where you can get further information and also leave online condolences.
(Thanks
Animation Guild Blog
)
A Happy Ending
Kind of.
Last year, one of the Animation Guild's long-time members found himself battling melanoma (one of the more insidious forms of cancer). He'd had the cancer removed from his arm five years previously, and now it was back.
He's now been fighting the new melanomas for over a year, and things are touch and go.
The cancer isn't the
"happy ending"
part. What follows is.
The member is gay and in a long-term relationship. When the California Supreme Court declared same-sex marriage legal, he and his partner got married. When the voters narrowly oveturned the ruling with a state constitutional amendment, the Court ruled that he and his partner could remain married.
So now they've been hitched for close to two years, and given the member's medical condition he is understandably concerned about MPIPHP survivor pension benefits for his spouse. Up until a couple of months ago that concern was well-founded, because the Motion Picture Industry
Pension Plan
had not yet ruled whether same-sex married couples were entitled to survivor pension benefits.
But I'm pleased to report that the Directors of the
Motion Picture Industry Pension and Health Plan
have now voted to extend survivor benefits* to same-sex spouses married one or more years, commencing
June 1, 2010
. This is the same benefit that goes to heterosexual married couples in the MPIPHP.
That's what I mean by "Happy Ending."
* TAG circulated a petition in support of this extension last year. Word came back to us that the Directors were impressed with the number of signatures.
(Thanks
Animation Guild Blog
)
Ways (Not?) To Promote Your Movie
Oh dear
.
Analysts say DreamWorks Animation SKG Inc's strategy for
'Dragon'
failed, underscoring how Hollywood, which spends over $4 billion a year promoting movies, is under pressure to cut costs and experiment -- and stumbling occasionally ...

... [DreamWorks Animation] spent $160 million to $175 million to market
"Dragon,"
then had to revamp its promotional materials and TV commercials right before it opened. Analysts say its campaign fell flat with audiences.

The movie pulled in $43.7 million in its domestic debut weekend, compared with a projected $65 million to $70 million.


"It wasn't resonating with its target audience, leading DreamWorks to refocus its marketing efforts, but perhaps not in time,"
said Piper Jaffray analyst James Marsh, noting longer-form trailers were scrapped for shorter, funnier ones ...

The film has held up well in the wake of a revised campaign the studio said included critical praise and has earned $104.7 million in ticket sales so far ...
Over the years I've heard complaints about how Jeffrey K. favors promotional trailers that roll out the major plot-points of the DreamWorks movies, but I'm not a close enough observer of DWA's trailers to know if this gripe is actually true or not. (I find most movie trailers have a sledgehammer-like sameness to them, but maybe that's me. I try to slip into my AMC theater seat after most of the damn trailers are
over
...)
What's true is, when your movie under-performs on opening weekend (and let's use the word
"under-perform"
advisedly: there is no alternate reality where the feature hits the "anticipated box office numbers." There is only the actual first-weekend grosses, good or bad, and who's to say that
Dragon
's $43.7 million isn't the number that was supposed to happen?)
All I know about
How to Train Your Dragon
is, the DreamWorks crew raved about it, the critics raved about it, and based on the feedback I heard, I ran out with the resident teenager on the first Saturday of its release. And both of us enjoyed the picture a whole lot.
Based on the way the Viking feature has performed subsequent to its
"weak"
opening, I suppose you could make an argument that the promotional campaign didn't hit the sweet spot. But then hindsight is usually much clearer than before-the-fact predictions, is it not?. Like for instance, what seems obvious two years after the opening of the Disney feature
Bolt
on the same weekend as
Twilight
is, that particular release date was a particularly stupid idea. But the Disney corporate brain trust didn't figure that out at the time.
We're all such
geniuses
after the fact ...
(Thanks
Animation Guild Blog
)
Why He Gets the Big Bucks
The New York Times
explains
the reasons.
... [Robert Iger is] one of the most aggressive dealmakers in media (the $7 billion purchase of Pixar, the animation studio, and the $4 billion acquisition of Marvel, the comic book publisher and movie studio); a risk-taker who isn't afraid to make decisions that rankle Disney's own troops (ripping apart the wiring for how the company does business in Europe); and a guy who, more than any of his big-media counterparts, is retooling antiquated industry practice, particularly when it comes to movie-making.

In short: blockbuster C.E.O.


"The spectrum of points of view this job requires is incredible, and Bob is great at it,"
says Steven P. Jobs, Apple's chief executive, who became Disney's largest shareholder — and a board member — after the Pixar acquisition ....
Putting aside the fact that these long profiles often come off as though they were written by a close family member, Mr. Iger has been making changes and throwing the dice.
The fact that the dice come up snake eyes now and again is one of the hazards of the Big Game.
(Thanks
Animation Guild Blog
)
"Road Regrets" directed by Jon Busby
I appreciate how this video for Dan Mangan's
"Road Regrets"
breaks from the standard anthropomorphic representation of cars in animation. The design of the car, along with the visual storytelling, project just enough personality to make the piece work. The video is directed and designed by Jon Busby, who is a co-founder of the new Vancouver-based outfit
Blatant
.
(Thanks
Cartoon Brew
)
Aardman takes pair of British Animation Awards
The Oscar-winning studio behind Wallace and Gromit received two trophies Thursday at the British Animation Awards.
Bristol, England-based Aardman Animations won the children's choice award for the Oscar-nominated W&G featurette
A Matter of Loaf and Death
and best children's series for
Shaun The Sheep: "Ewe've Been Framed."
The kids' series airs on the British Broadcasting Corporation and beat
Stitch Up Showdown
and KNTV Sex in its category.
A Matter Of Loaf And Death
was voted
"children's choice"
by pupils at Hazelbury Junior School in Edmonton, north London.
Recognizing the best of British and European animation, the British Animation Awards were presented at the British Film Insitute. The BAAs were hosted by comedian Caroline Mabey.
Aardman lost to
Lost and Found
in the best animated special category.
Oscar-nominated feature
Brendan And The Secret Of Kells
won for best European animated feature.
Nexus Productions'
This Way Up
, an Oscar-nominated comedy about two undertakers, was chosed by a public vote as favorite short film.
The BAA for best pre-school series went to
Ben And Holly's Little Kingdom: "Big Bad Barry."
Cadbury Creme Egg Mousetrap won for best commercial category. In the best commercial director category, aristocratic meerkat Aleksandr Orlov's comparethemarket.com ad was defeated by the Audi Q5 ad.
Best commissioned animation was the introduction to the Beatles Rock Band game.
Flogging Molly's: Float was named best music video.
British animation is
"bursting with talent, ideas and creativity,"
said BAA director Jayne Pilling.
"Ferocious Beast" author Betty Paraskevas dies, 81
New York-based children's book author Betty Paraskevas, whose
Maggie and the Ferocious Beast
series became a long-running show on Nickelodeon, has died, cartoon and comic-book historian Mark Evanier wrote Thursday on his
"News From Me"
blog. She was 81.
Co-produced in Canada by Nelvana Limited and Paraskevas Productions,
Maggie and the Ferocious Beast
ran for 117 half-hour episodes from 2000 to 2002. The author was also the series' script production supervisor.
Marvin The Tap-Dancing Horse
, also co-produced by Nelvana and Paraskevas Productions, aired on PBS for 26 12-minute episodes in 2001.
Paraskevas was the author of dozens of books, some of which were co-written and illustrated by her son Michael. The two wrote the book that formed the basis for
The Tangerine Bear
, which aired as an hour-long ABC special in 2000.
She and her son wrote the book which was adapted into
The Kids From Room 402
, a 1999 Cine-Groupe cartoon series that ran on Teletoon for 52 half-hour episodes.
"Together, Betty and Mickey created dozens of top-selling, treasured kids' books, many of which spawned sequels, and several of which were later animated. The most popular series has probably been Maggie and the Ferocious Beast, but I always told Betty that my favorite was Junior Kroll,"
Evanier recalled.
"She wrote 'em, Mickey illustrated them, and the results were always magic.

"I'd speak to her every few months, mostly to answer questions about how the animation business operated or to just let her vent over the latest deal, the latest offer, the latest annoyance. She was feisty in a good way and creative in every way,"
Evanier added.
A lyricist as well, Paraskevas was born in New Jersey, moving to Southampton on New York's Long Island in 1985. Before becoming a children's author, she worked as a Broadway playwright and lyricist for years, collaborating with producer Harry Rigby on such as
Sugar Babies
and
No, No, Nanette
.
In the early 1980s, she began working with her son, already a successful illustrator. He encouraged her to write a story that he could illustrate. The result was
On the Edge of the Sea
, published in 1982 by Dial Books.
The book series
Junior Kroll
, based on a cartoon published in an East Hamptons weekly, was planned by Nelvana to become an animated TV series, the New York Daily News reported in 1995. However, no further announcement came.
Betty and husband Paul had twins, Michael and Judy.
Hi-Sim Launches Jun and the Hidden Skies
Philips Cinema
and
Ridley Scott Associates
have teamed up to bring us five short films – a project that reminds me of the BMW Films project from back in 2001. In this batch, Hi-Sim (the directing duo of Chris Hawkes and Cheun Hung Tsang) helmed a CG animated short titled
Jun and the Hidden Skies
, which pales in comparison to
How to Train Your Dragon
, but it's solid offering nonetheless.
Gene Wilder Song Adds Imagination to Animated AT&T Ad
It's hard for me to not to get nostalgic when I hear the first few bars of
Pure Imagination
in this AT&T spot. Sung by the brilliant Gene Wilder, the song was a stand-out in the 1971 feature
Willy Wonka & the Chocolate Factory
, and it's used quite appropriately in this
Rethink Possible
spot. Set against live-action footage, the
"refrigerator-art"
animation is a perfect compliment to the inspiring lyrics that take me back to the first time I saw that great film.
Ken Meets Barbie in New Toy Story 3 Clip
June 18th
will be here before you know it. That's the day the long-awaited
Toy Story 3
feature will arrive in theaters. In this 1:40 clip below, we get a tour of Ken's lair – Sunnyside Daycare.
Upcoming Anime in North America (and Other English Speaking Territories)
MTV Splash Page notes that
"The Losers"
director Sylvain White has expressed interest in helming an adaptation of the classic
"Robotech"
animated series.
"Well, ['Robotech' is] not a project that's greenlit,"
related White during an appearance at last weekend's WonderCon (via Sci-Fi Wire).
"It's a great cult series. When it came out, I actually saw it in France, growing up. I saw it in French. It's a pretty amazing cartoon. And I'm hoping it's going to come to fruition."
"I read a draft that's really good,"
continued White.
"I'm interested in doing it, but the project is not fast tracked or anything like that, so there's no official thing. There's no deal... They sent me a draft. I liked it. It's a work in progress."
Robotech
was Harmony Gold's compiled localization of mecha anime
"The Super Dimension Fortress Macross," "The Super Dimension Cavalry Southern Cross"
and
"Genesis Climber Mospeada."
However, given the level difficulties involved, a movie is more likely to be weighed toward South Cross and Mospeada than the moe popular Macross.
*
Deadline reports
Hiroshi Sakurazaka's sci-fi novel has been licensed by Warner Bros.
" Warner Bros paid low-seven figures against a purchase price near $3 million for a Dante Harper-scripted adaptation of All You Need Is Kill, a Japanese novel by Hiroshi Sakurazaka. Warners execs Jon Berg and production president Greg Silverman moved preemptively for the property and made a deal late Friday that has an aggressive progress to production clause that will likely get the film before the cameras within 12 months."
The prose work was released in North America by VIZ Media.
The storyline puts a Groundhog Day plot device into a futuristic alien invasion storyline. A raw recruit, pressed into battle against an alien species, gets killed in action. But he is reborn each day to suffer the same fate. Eventually, he notices that he is becoming a better warrior and that other circumstances are changing, which might be the key to altering the outcome.
*
Corona Coming Attractions reports that
efforts to make a
Voltron
movie are back to square one. Neither the Justin Marks script nor the more recent Jeff Davis rewrite will be the shooting script; the production is officially in
"reboot mode"
and Max Makowski is no longer attached to direct.
A harder-edged, PG-13-rated
Voltron
OVA in the vein of
The Animatrix
and
Batman: Gotham Knight
is being discussed.
On the other hand, both a
Denver: The Last Dinosaur
animated series and movie are in the planning stage
*
Legendary Pictures
will be giving American
Godzilla
another go
. The movie, which will not be a sequel to the Roland Emmerich, is planned for 2012
*
A US site for
The Gurren Lagann movie has been launched
*
Bandai Entertainment
Bandai Entertainment has scheduled the partially reanamed compilation movies
Mobile Suit Zeta Gundam
movie for
June 22nd
. The trilogy will be $24.98 per dsic or $64.98 for a set.
FUNimation
FUNimation has been able to secure the rights to the Oasis performed opening for
Eden of the East
FUNimation Entertainment announced that it has acquired the home entertainment, broadcast, digital and merchandise rights to three anime movies which continue the story of the series
"Eden of the East"
(known in Japan as
"Higashi no Eden"
) from Fuji Creative Corporation.
The three films are
"Eden of the East Movie 1: The King of Eden", "Eden of the East The Movie II: Paradise Lost"
and
"Air Communication"
, all written and directed by acclaimed director Kenji Kamiyama (
"Ghost in the Shell: Stand Alone Complex", "Moribito: Guardian of the Spirit"
) and produced by Production I.G.
The story continues where it left off from the
Eden of the East
TV series, and brings Morimi Saki back to the USA in order to find Takizawa Akira. The other Selecao however are actively moving to take part in the game, and a few in particular are making dangerous moves in order to eliminate Takizawa or move towards their picture of a better Japan.
FUNimation Entertainment will release the films on DVD and Blu-ray in 2011.
Upcoming Anime in JapanPromos and Previews
Black Lagoon OVA
Queen's Blade: Utsukushiki Toshi-tachi
(
Queen's Blade: Beautiful Warriors
ova)
Togainu no Chi
Sekirei Pure Engagement
Chinka
Danny Choo's anime series
Sarai-ya Goyou
Colorful
Bungaku Shoujo
Nurarihyon no Mago
Mardock Scramble
a bit of Marduke Scramble analysis
Densetsu no Yusha no Densetsu
Hetalia – Axis Powers on the Silver Screen: Paint it, White
Tegami Bachi 2
Kuroshitsuji (Black Butler) 2
Hyakka Ryoran Samurai Girls
Captain Harlock CGI
Senko no Night Raid
Highschool of the Dead
Garo the Movie 3D: Red Requiem
Anime
Wakaki Tamiki's manga
Kami no Mizo Shiru Sekai (The world God Only Knows)
will be adapted into anime. The features the devil challenging a dating sim master to chase real women
Kanan Minami's shojo Kyo,
Koi wo Hajimemas
will have an original anime packaged with a special edition of the manga
*
Illustrator/designer
Yoshitaka Amano (
Vampire Hunter D, Final Fantasy
)
will be making his directorial debut with anime Zan, produced by his Studio Deva Loka. The story of the 3D film begins at the end of the 19th century, when a samurai named Zan is led to a world in an alternate dimension to battle evil. In addition to directing for the first time, Amano conceived the story and drafted the original art.
*
The Anime Innovation Tokyo (AIT) will be producing a new 52-episode television anime
series called
Kihei Senki Legacies
. Story creator Shin Kibayashi (
Bloody Monday, Kindaichi Case Files
), mechanic designer Kunio Okawara (
Mobile Suit Gundam, Armored Trooper Votoms, Yatterman
), character designer Daisuke Nakayama (
Tweeny Witches
), and musical composer ReTurnTable (
Transonic, Tanzmuzik
) are collaborating on the science-fiction adventure robot anime with director UGAT.
The story is described as
This story is set in Kissyo City, an urban zone with a vaguely unnatural atmosphere, though reminiscent of a typical modern Japanese suburb. The city is one of several oasis districts around the world that are dying due to the consequences of wars in the previous century. In the past, many large-size robots were created during wartime, though due to constant battle none have survived intact. Only the deformed and customized robots remain. These relics robots [sic] from past wars are called Legacies. Underneath the veneer of a calm and peaceful oasis. Kissyo City is being targeted by a dreadful armed group, who steal resources and the 'secret' of the city. Simone, the mayor and commander of the defense forces, rises the occasion with determination, hiring 5 rogues who can operate the Legacies in defense of the city. Together they decide to counter the threat using their 'trump card', O99 (Omega Double Nine), a unique series of military robot that has been lying dormant for an age. Using their 'mind', each robot selects the pilot who should operate them. Only those who can 'synchronize' with these robots can board them, hence the pilots are called Synchronizer. Out of all of the combat robots, O99 is the most challenging to pilot, requiring the highest level of operational skiils. O99, the final hope of the defense forces selects an average teenage boy called Yamato, as the synchronizer; a character who is unaware of the dangers approaching the city; a good-for-nothing who's only apparent skill is at playing games.
*
The next part of the
World Masterpiece Theater omnibus will be Maho Tsukai Haley no Speed Story
.
World Masterpiece Theater studio makes
"scientific animation"
with wizards
The director and story creator Naoya is working with scriptwriter Takeshi Chikakiyo and The Japan Foundation of Public Communication on Science and Technology to create what THINK Corporation executive producer Hiroaki Takeuchi (
Kakurenbo, The Animatrix
) described as
"scientific animation."
*
The Anime Innovation Tokyo (AIT)
announced a new 75-minute theatrical film called Ichirin-sha
with director and story creator Ushio Tazawa (character designer and animation director on Makoto Shinkai's
The Place Promised in Our Early Days
)
Anime on North America TV
The anime adaptation of
Yellow Tanabe shonen manga Kekkaishi
will run on Adult Swim during its Saturday night anime line-up on May 29 at 12:30 a.m.
Yoshimori Sumimura is a junior high school student at Karasumori Academy, which is built upon the Karasumori grounds. By night, Yoshimori follows the tradition passed down through generations and fulfills his destiny as the twenty second "kekkaishi" of the Sumimura clan. But by day, Yoshimori's got other demons to contend with, like an obsession with cake making and a seriously crotchety grandfather! Yoshimori's pretty neighbor, childhood friend and rival, Tokine Yukimura, is also a "kekkaishi," but their families are caught up in a feud over who is the true practitioner of the art. Protecting ordinary people from the ever present danger of the Karasumori grounds, Yoshimori will continue to grow stronger as he battle the forces of evil again tonight!
*
Boomerang will be running the original
Pokemon
series weekdays at 6:30.
The Anime Business
4Kids (
Pokemon, Yu-Gi-Oh
) and Blockbuster have been
warned of pending delisting
by the New York Stock Exchange that they may be delisted due to capitalization levels that are too low.
*
Canadian Business took a look at
Harlequin Enterprises' manga business
The task of exporting romance novels around the world involves preserving the characteristics of Harlequin's product that make it universally appealing — the classic love story — and adapting aspects of the business that change depending on the market, such as how the content is formatted and distributed. But in spite of the need to strike this balance, Miles insists that it is not a complex business.

Arriving in Japan, Miles says, it didn't take a rocket scientist to realize Torstar-owned Harlequin needed to change its format to penetrate the Japanese market — more than 50% of adult fiction in Japan is read in a comic-book form called manga. Manga, which translates literally to
"whimsical pictures,"
is a Japanese genre of comics that is read by people of all ages. The 1990s anime TV series
Sailor Moon
became well-known in the West as an animated version of a modern romance manga by Naoko Takeuchi. According to a Tokyo-based research company, Impress R&D, the Japanese manga industry took in $380 million in revenue in the last fiscal year.
*
Tokyo anime fair about more than just anime
*
A look at China's inroad
into anime
With government subsidies, Chinese animation companies tripled their presence at this year's Tokyo anime fair even as the overall number of exhibitors declined. The four-day event through Sunday, one of the world's biggest anime-related trade shows and festivals, featured a
"China-Japan Anime Summit"
along with multiple China-themed lectures.


"China is a big market, and everybody is trying to get in,"
said Jimmy Tse, chief executive of Top Art Investment Ltd., which makes the panda Komazawa craved.
"And the Chinese people, they are starting to think, 'How come I'm manufacturing for someone else?' Why are we not creating anything ourselves?'"


China's growing ambitions coincide with an ominous industry wide slump in Japan.
Also,
a look at piracy on anime in China
Worth Checking Out in Anime...

Insight

Top 10 Nut-Clenchingly Awesome First Scenes of Anime
Manga creator Takeshi Nogami
responds to CNN's Rapelay piece
AniGames compares the anime version of
Metropolis to Tezuka's original
O-chan's Blog of Protoculture's
Anime Industry Then and Now Section 1: The VHS Era
The Manga Story #1 By Fred Patten
Awesome Engine continues a look at
late night anime
Otaku USA on
"James Bond meet Barbarella"
Space Adventure Cobra
and
Dancougar: Super Beast Machine God
Anecdotes from Mr. Mamoru Oshii
Mann, Woo and Cowboy Bebop


Speed Racer: misunderstood art film?
Geek Night's
Anime You Should See
Media
March animation highlights
One Piece Movie 9
with animator annotations
Ghost in the Shell animation
Denno Coil
running animation
here
and
here
Jin-Roh
animation production
A fight from
Oshii's animated documentary Musashi
Osamu Kobayashi's
Losin'My Way
music video
Welcome to Tokyo
- AniPages Daily
offers commentary on the Studio 4C animated short
Black Lagoon omake
Kaichiro Terada
Making a proper Doctor Who anime PART 4Spielberg, DreamWorks Working on Toon Miniseries for Discovery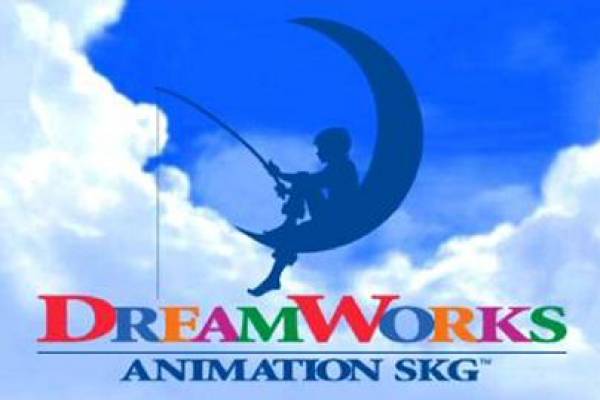 Steven Spielberg is reuniting with DreamWorks Animation to develop an animated miniseries about the world of the future.
Dubbed
"Future Earth,"
the potential project will use animation to speculate what life on Earth might be like over the next 25 to 100 ears. "The mini-series will draw from a vast number of sources, including the leading futurists, scholars and great minds of today, to dramatize and explore how various facets of our daily lives - health and medicine, technology, the environment, the military, the economy and media - will evolve over the next century," Discovery said in a release announcing the show.
"Future Earth"
is still considered to be in development, which means there's no airdate yet -- and a chance the project may never move forward. But with Spielberg on board, there's plenty of incentive to make the project go.
"I am excited to be back in business with DreamWorks Animation and all the active imaginations and creative artists at the best animation company in the world today,"
Spielberg said.
"Joining together with Discovery, we have an opportunity to bring exciting new experiences to take television audiences into the imagined future of planet Earth."
DreamWorks TV and DreamWorks Animation -- now two separate companies -- will jointly develop the project. Discovery boasted that Spielberg, who'd already signed on to a Ground Zero documentary for the network, will
"personally oversee"
the development of
"Future Earth."EIFF conjures up The Illusionist for Opening Gala
The Edinburgh International Film Festival is delighted to announce that
Sylvain Chomet's magical animated feature film
The Illusionist
will be the Opening Gala at this year's Festival
.
The Illusionist will open the 2010 edition of the world's longest continually running film festival with a spectacular red carpet premiere on Wednesday 16 June.
The film is directed, adapted and designed by Academy Award® nominee Sylvain Chomet, the writer and director of
Belleville Rendezvous / The Triplets of Belleville
, from a script by comedy genius and French cinema legend Jacques Tati. A delightful fairy-tale depiction of Scotland, it was described by Variety as a 'love-letter to Edinburgh'.
EIFF Artistic Director, Hannah McGill, is delighted to secure
The Illusionist
for the Opening Gala.
"The landscapes of Scotland and Edinburgh have never looked more beautiful than they do in The Illusionist. This is a truly spellbinding work of art by a unique talent who we are delighted to welcome back to the Festival.

"We are looking forward to a terrific opening night that will draw the eyes of the world and showcase Scotland as the perfect stage for international cultural events."
To honour the film, the UK premiere will take place at the spectacular Festival Theatre on Wednesday 16 June, the inaugural premiere at the recently announced new venue – Scotland's largest cinema.
Sylvain Chomet will attend, heralding his return to the Festival: his visit in 2003 inspired both his relocation to Edinburgh and the setting for
The Illusionist
.
"Things have come full circle for me. I first discovered Edinburgh during a visit in 2003 when my film The Triplets of Belleville had its UK premiere at the film festival,"
says the director.
"During my time living in Scotland I travelled widely around the country by boat and by train, and drew inspiration from the breathtaking landscape. Over the past five years this inspiration has been painstakingly poured back into the picture and the soundtrack of The Illusionist and I am delighted today that the fruits of our labour will be the opening film of this year's EIFF."
The film is a story about two paths that cross. The first belongs to an outdated, aging magician, who travels to Edinburgh from Paris via Glasgow and the Western Isles in search of a venue to perform his act. The second belongs to Alice, a young Scottish girl whose capacity for childish wonder remains intact. Their destinies will collide and send them on a voyage of discovery that nothing – not even magic or the power of illusion – can stop.
The Opening Gala's events will include a red carpet extravaganza dedicated to the art of illusion and entertainment, against the magnificent façade of the Festival Theatre.
The full EIFF programme will be announced on June 1 and tickets go on sale at midday on June 3.
"Designing Women" star Dixie Carter dies at 70
Actress Dixie Carter, wife of actor Hal Holbrook and star of the TV series
Designing Women
, died Saturday morning, her agent said. She was 70.
"This has been a terrible blow to our family,"
Holbrook, her husband since 1984, said in a written statement.
"We would appreciate everyone understanding that this is a private family tragedy. Thank you."
Publicist Steve Rohr, who represents Carter and her husband, would not state where she died or the cause of death. However, the New York Times reported that she had endometrial cancer, sometimes referred to as uterine cancer.
Carter and Holbrook lived in the Los Angeles area.
Famous for portraying strong-minded Southern women, Carter provided the voice of Necile in Mike Young Productions' direct-to-video 2000 cartoon feature
The Life and Adventures of Santa Claus
.
She was also in the voice cast of
My Neighbors the Yamadas
, the English-language dub of Studio Ghibli's 1999 anime movie
Hôhokekyo Tonari No Yamadâkun
.
Carter portrayed feisty Julia Sugarbaker in
Designing Women
from 1986 to 1993. She was nominated for an Emmy in 2007 for her seven-episode guest appearance stint on
Desperate Housewives
. She played Gloria Hodge, the rude mother-in-law of Marcia Cross's character Bree.
Carter also was on such TV shows as
Family Law
(from 1999 to 2002) and
Diff'rent Strokes
(from 1984 to 1985 as stepmom Maggie McKinney).
She was born Dixie Virginia Carter in McLemoresville, Tennessee on May 25, 1939, the middle of three children. She graduated from the University of Memphis.
She and Holbrook met in 1980 while filming the CBS movie
The Killing of Randy Webster
. The two had each undergone two failed marriages and were initially nervous about their relationship.
Holbrook appeared on
Designing Women
regularly in the late 1980s as Reese Watson, the boyfriend of Carter's character. Carter had a long career on Broadway, appearing on stage with her husband in Southern Comforts in 2006.
She was married to Arthur Carter (no relation) from 1967 until their 1977 divorce. She married Broadway actor/singer George Hearn that year; they were divorced in 1979.
Besides Holbrook, Dixie Carter is survived by her two daughters by her first husband, Mary Dixie and Ginna, and by stepson David Holbrook.
Final Art for Albert Pyun's Tales of an Ancient Empire
With production finally wrapped up and the
April 23rd
release just around the corner, Albert Pyun has just released the final artwork for
Tales of an Ancient Empire
- his sequel to early classic
The Sword And The Sorcerer
. Cult movie fans waiting for your chance to see this one, only two weeks left to wait.
Jon Favreau Explains How 'Iron Man 2' Will Avoid 'Multi-Villainitis'
In
"Iron Man,"
Tony Stark (Robert Downey Jr.) and Pepper Potts (Gwyneth Paltrow) had their hands full with Jeff Bridges' villainous businessman Obadiah Stane. Still, director Jon Favreau is confident that the triumvirate of villains featured in
"Iron Man 2"
— Whiplash (Mickey Rourke), Justin Hammer (Sam Rockwell) and possibly Black Widow (Scarlett Johansson) — will be able to avoid the problems that plagued previous superhero movies featuring multiple villains.
"You want to be sure you don't suffer from multi-villainitis,"
Favreau told
The Los Angeles Times
.
"That's been the downfall of many other superhero franchises.""I was more concerned about the interpersonal dynamic and how the presence of [Johansson's character] would affect Tony and Pepper,"
continued Favreau.
"Because what I didn't want to do is make this film episodic, like just another episode of a TV series.""So one way to approach that is to shift the dynamic with the introduction of new characters."
he added.
"So you have Justin Hammer inserted into the Tony-Rhodey relationship, and you have Natasha Romanoff inserted into the Tony-Pepper relationship.""When done right, a superhero movie has the character's personal life mirroring what's happening in their superhero world,"
said Favreau.
"And sometimes you have to force things to do it. In this case, I'd say, we found an organic way to do it. We wanted both A-story and B-story to be affected by these new characters."
With the release date only a few weeks away, the
"Iron Man 2"
promotions have kicked into high gear. Earlier this week, a new viral website launched around the
Haztech Exoskeleton
and
Tony Stark recorded a message for the Stark Expo 2010
site. Two new
"Iron Man 2" TV spots also made their debut
this week.
"Iron Man 2"
flies into theaters on
May 7
.
1 in 5 adults believe—disguised aliens live among us!
Could John Carpenter's alien invasion flick They Live have been more than just science fiction?
Remember when Roddy Piper declared, just before shooting down a slew of undercover aliens in the John Carpenter film
They Live
, that
"I have come here to chew bubblegum and kick ass—and I'm all out of bubblegum"
? Based on a recent survey, some of you think Roddy had the right idea about outer-space visitors hiding among us,
Reuters
reported.
A global survey of 23,000 adults in 22 countries showed that 20 percent of the people polled believed not only that aliens exist, but also that they live in our midst disguised as humans.
Some parts of the world turned out to be more skeptical than others, in that more than 40 percent of people from India and China believed in the existence of disguised aliens, while only while 8 percent of the inhabitants from Belgium, Sweden and the Netherlands agreed.
"It would appear that that there's a modest correlation between the most populated countries and those more likely to indicate there may be aliens disguised amongst them compared with those countries with the smaller populations,"
said John Wright, senior vice president of market research firm Ipsos.
"Maybe it's a simple case that in a less populated country you are more likely to know your next-door neighbor better,"
he said.
In addition to there being a geographical differences, there's also a gender-based one—because more men than women—22 percent vs. 17 percent—believed that alien beings are on Earth.
New 'Iron Man 2' Preview Reveals Tony's Stark Expo Debut And Justin Hammer's Drones
We're less than a month away from the release of
"Iron Man 2,"
Marvel Studios' hotly anticipated film directed by Jon Favreau. Not as if you didn't already know that, of course, what with the bevy of
trailers
,
photos
and
viral marketing initiatives
launched on behalf of the upcoming superhero sequel.
The excitement continues today in the form of a new two minute clip from
"Iron Man 2"
as well as four new production photographs, all of which combine together for one heck of an armored tour de force.
The video, set to the tune of AC/DC's "Shoot To Kill," features Tony Stark (Robert Downey Jr.) plummeting down from the sky in all of his red-and-gold armored glory. His destination: front stage at the explosive premiere of
Stark Expo 2010
, the subject of
the recently launched viral marketing campaign
.
"Boy, is it good to be back,"
Stark announces to a wild audience — and we couldn't agree more.
In addition to the video, Paramount Pictures has premiered four new photos from
"Iron Man 2,"
providing highly detailed looks at several scenes from the upcoming movie — including the disassembling of Tony's Iron Man armor as seen in the just released clip. Additional photos show Iron Man and War Machine (Don Cheadle) back to back and ready for battle, Ivan Vanko (Mickey Rourke) slaving over his workbench, and the fast-talking Justin Hammer (Sam Rockwell) in front of a backdrop filled with his heavily armored drones.
Check out Hammer's smug mug and
click here to check out our full "Iron Man 2" photo gallery
!
'Kick-Ass' Stars Get Messy In The Soft Pack's New Music Video!
Chloe Moretz's Hit-Girl doesn't just kick ass on the big screen — she's also a force to be reckoned with in a new music video.
Moretz, alongside fellow
"Kick-Ass"
stars Christopher Mintz-Plasse and Clark Duke, are the stars of a new music video for The Soft Pack's
"Answer To Yourself."
The video, directed by Kashy Khaledi, puts a new spin on the high octane action seen in director Matthew Vaughn's
"Kick-Ass,"
not to mention a whole new meaning to the term
"food fight"
as well.
In the video, a high school geek played by Duke sits by himself at a lunch table, quietly minding his own business as he constructs one of the most formidable Twinkie towers of all time. When a group of Varsity jacket-wearing bullies start getting physical with a bespectacled girl on the opposite end of Duke's table, an unlikely savior comes along — none other than Moretz herself, donning the same schoolgirl uniform she wears in
"Kick-Ass."
But instead of butterfly knives and handguns, Moretz's weapons of choice are decidedly less deadly but no less effective — shaken up soda cans and other various food products are the tools of the trade this time around, as an epic food fight breaks out throughout the cafeteria.
As Moretz is busy beating the bullies into submission, her
"Kick-Ass"
compatriot Mintz-Plasse voyages into the cafeteria armed with a bazooka. But instead of packing explosive firepower, this bazooka is loaded with a messy liquid that's bound to ruin anybody's day.
While the video eases off on the bloody violence seen in next week's
"Kick-Ass,"
the action-packed mayhem is well intact. Furthermore, it's nice to see these young actors getting a chance to cut loose without actually having to cut anything!
'Star Wars' Empire Strykes Back Over Toy Plane
If it looks like an X-wing and flies like an X-wing ... chances are the
"Star Wars"
people will find you and sue you faster than you can say
"May the Force be with you."
According to a federal lawsuit filed on Thursday, Lucasfilm says a company called EZ2FLY has been making and selling a remote-controlled toy called a RCX4-Star Stryker -- which they allege is a knock-off of the popular X-wing fighter from the
"Star Wars"
movies.
Furthermore, Lucasfilm claims the company used the
"Star Wars"
theme and their
"Imperial March"
music in conjunction with promoting the product.
Lucasfilm is suing for copyright and trademark infringement and is seeking unspecified damages.
(Thanks
TMZ
)
Rumor: Percy Jackson star is the new Spider-Man
Logan Lerman in Percy Jackson and the Olympians: The Lightning Thief
Looks like Sony has found its new
Spider-Man
, and his name is Percy Jackson: Logan Lerman, star of this year's
Percy Jackson & the Olympians: The Lightning Thief
, is
"almost 100 percent locked"
to take over the role of the webslinger from Tobey Maguire.
That's the report today on
HitFix.com
, citing anonymous sources:
HitFix has exclusively learned that Logan Lerman is first choice for Sony Pictures and the clear frontrunner to replace Tobey Maguire as Peter Parker in the reboot of the blockbuster franchise. A source close to the production tells HitFix Lerman is
"almost 100% locked"
but not in contract negotiations for the role yet.
Marc Webb (
"500 Days of Summer"
) is directing the new untitled
"Spider-Man"
which is being written by James Vanderbilt (
"Zodiac," "The Losers"
) and is meant to be a more teen-friendly incarnation, taking Peter Parker back to his early days of balancing girl trouble, homework, and crimefighting. The new film is expected to begin production later this year for a
July 3, 2012
release.
Lerman reportedly beat out rumored contenders Anton Yelchin, Jesse Eisenberg, Patrick Fugit and Johnny Simmons.
Lerman's other credits include
Gamer, My One and Only, Bill, 3:10 to Yuma
and the TV series
Jack & Bobby
, in which he played Bobby.
What do you think of the new Peter Parker?
Update 4/11 7:28 PM: Ugh.
Mike Fleming of Deadline New York has just gone live with a story vehemently disputing Drew McWeeny's bold proclamation that Logan Lerman is "almost 100% locked" as Sony's new Spider-Man. Fleming says that sources have told him Lerman isn't even on the studio's shortlist. Hm.

Where does this leave us? Same place we were a month ago on CAPTAIN AMERICA: waiting for an official f***ing announcement. Fleming (who's probably relying on his boss Nikki Finke's excellent sources at Sony) didn't bother to confirm or deny the other names mentioned below, so for all we know, it's still a wide-open competition. No telling how Drew got this so wrong (if he got this wrong). I'm sure he has a solid source, and I'm sure he's contacting that source right now for re-verification or a good ol' tongue lashing.

If this means Johnny Simmons is still in the running, then I'm pleased. Stay tuned.
(Thanks
AICN
)
New Iron Man Photos
Ocapacitor.com.br
has provided us with this new cover of the latest issue of
"Movie"
magazine featuring Scarlett Johansson as Black Widow and Paramount Pictures have released two more official stills from the anticipated sequel. You can click on the two photos for bigger versions.
(Thanks
Superhero Hype
)
John Schoenherr, first artist to draw Dune, dead at 74
John Schoenherr, one of the finest science-fiction illustrators of the 1960s and 1970s—and the first artist to draw Frank Herbert's Dune and Anne McCaffrey's Pern—died Thursday at age 74. Herbert was so taken with Schoenherr's images that he referred to the artist as
"the only man who has ever visited Dune."
Schoenherr was perhaps best known for his illustrations for
Dune
, which was first published in two parts as
"Dune World"
and
"The Prophet of Dune"
in the science fiction magazine
Analog
in 1963 and 1965, respectively, and for which he won the 1965 Hugo Award for Best Artist. Beginning in the late 1950s and continuing through the late 1970s, Schoenherr contributed hundreds of distinctive and memorable illustrations for various science fiction magazines and books.
For those of us who discovered science fiction in the 1960s, John Schoenherr was one of a handful of artists who helped create our visual memory of the classic science fiction of that era. His interior illustrations, especially those in scratchboard, were iconic in their dark precision. His full-color cover paintings often made use of bright, glowing colors to create dramatically alien landscapes, artifacts and creatures. In addition to
Dune
, he did illustrations in 1967 for Ann McCaffrey's first Pern story, "Wehr Search." He thereby contributed to the genesis of two of the most popular science fiction series of the past 50 years.
In 1978, he returned to the world of
Dune
with new art for
The Illustrated Dune
, after which he worked only occasionally in SF but continued his prolific and award-winning work in children's book and wildlife art. But for 20 years, John Schoenherr played a seminal role in helping visualize the sense of wonder of SF, and in his passing we have lost another of our greatest artists.
Frank Herbert's classic novel Dune was serialized in Analog magazine starting with the December 1963 issue, and John Schoenherr first showed us the desert planet Arrakis on that issue's cover.
Schoenherr's painting on the cover of the January 1965 issue of Analog was later used for the first hardcover book publication of Dune.
Dune's great sandworms inspired what is inarguably one of Schoenherr's greatest paintings, which first appeared on the cover of the March 1965 Analog.
"Weyr Search," the first story in Anne McCaffrey's Dragonriders of Pern universe, was published in the October 1967 Analog, with a Schoenherr cover bringing the massive dragons to life.
Schoenherr's cover for the first hardcover edition of Frank Herbert's Dune.