Have Breakfast With The Simpsons Crew April 23
You may not be able to share a box of doughnuts with Homer Simpson himself, but Animation Magazine is offering up the next best thing — breakfast with Al Jean and the crew behind
The Simpsons
!
The special event celebrating the longest-running comedy series in TV history, will feature a panel discussion on how the series is made and how it's kept fresh after 20 seasons on the air.
In addition to Jean, who is executive producer and showrunner of the series, the panel will include:
• Ian Maxtone-Graham, Exec Producer
• Matt Selman, Exec Producer
• Mike Anderson, Supervising Animation Director
• Mark Kirkland, Animation Director
• David Silverman, Animation Director and Director of
The Simpsons Movie
The event will be held at the Landmark Theaters, located at 10850 W. Pico Blvd., Los Angeles, CA 90064. Tickets cost $25 and can be bought in advance at
http://animagevents2.eventbrite.com
.
(Thanks
Animation Magazine
)
Mr. Magoo Returns in New DVD Feature
The eyesight-challenged Mr. Magoo is back in
Kung Fu Magoo
, the first new Magoo production in more than 30 years.
The all-new animated feature will be released
May 11
on DVD and through the iTunes store by Classic Media
Kung Fu Magoo
sees Mr. Magoo compete against the world's worst villains in an "Evil-lympics" tournament, with the help of his nephew Justin.
The film features the voices of Dylan and Cole Sprouse, Alyson Stoner, Kenny Mayne and Chris Parnell.
"We're so excited to work with such a talented cast and crew to produce Mr. Magoo's most recent action-packed mishaps and misadventures,"
said Robert Mayo, senior VP and GM of home video for Classic Media.
Mr. Magoo first appeared as the star of UPA's animated short film
The Ragtime Bear
in 1949. Voiced by Jim Backus, the character appeared in several TV series, specials and a live-action movie.
(Thanks
Animation Magazine
)
Michael Taylor Joins Rising Sun as CEO
Michael Taylor, a former exec with Ascent Media and Digital Domain, has joined the Australian visual-effects studio Rising Sun Pictures as its new CEO, Variety reports.
The hire is part of a multimillion-dollar expansion that will expand Rising Sun's production capacity and may include the addition of a facility in Asia.
Taylor also is planning to extend the studio's relationships with Hollywood studios, the trade reports.
The studio recently unified its operations in Adelaide and has increased its shot capacity to 750 to 1,000 shots per year. The company is currently working on effects for
Harry Potter and the Deathly Hallows
and
The Sorcerer's Apprentice
.
(Thanks
Animation Magazine
)
Tron…3 and 4?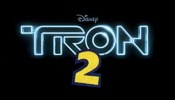 The Hollywood Reporter has revealed that
Lost
writers/exec producers Edward Kitsis and Adam Horowitz, who worked on Disney's highly anticipated
Tron: Legacy
, have been asked to begin writing
a sequel to the studio's reinvented franchise
. Although Legacy is itself a continuation of the original 1982
Tron
, the project has been given the confusing working title of
Tron 2
, and there are suggestions that the duo are
"working on a way to round the story into a trilogy"
, which would bring the number of
Tron
films in the series up to four.
Film Noir Cartoons at the Academy
The Academy of Motion Picture Arts and Sciences in Beverly Hills California is running a summer series of
Oscar Noir
, classic film noir features from the 1940s, each Monday night beginning
May 10th
. Each film will screen with a chapter of Republic's epic
Adventures of Captain Marvel
serial (a brand new, restored 35mm print) and a "film noir" cartoon.
I was asked to help program the cartoons to be shown - and I came up with a slew of suggestions. My recommendations included
HOW TO BE A DETECTIVE
(Disney – w/Goofy),
SHOWDOWN
(Fleischer Studios - w/Superman),
THE SUPER SNOOPER
(Warner Bros. – w/Daffy Duck),
DUCK PIMPLES
(Disney – w/Doanld Duck),
WHO KILLED WHO?
(MGM/Tex Avery),
ROOTY TOOT TOOT
(UPA),
BOSTON QUACKIE
(Warner Bros. – w/Daffy Duck),
DONALD'S CRIME
(Disney – w/Donald Duck),
THE CUCKOO CLOCK
(MGM/Tex Avery),
THE GREAT PIGGY BANK ROBBERY
(Warner Bros. – w/Daffy Duck),
MOTHER HUBBA HUBBA HUBBARD
(Columbia/Sony),
BAD LUCK BLACKIE
(Tex Avery),
THE LAST HUNGRY CAT
(Warner Bros. – w/Tweety & Sylvester) and
GOLDEN YEGGS
(Warner Bros. – w/Daffy Duck).
I also strongly suggested they show Columbia's
FLORA
with Otto Preminger's
Laura
- and the only non-film noir cartoon I picked was the UPA/Mr. Magoo
TROUBLE INDEMNITY
which I urged they show with Billy Wilder's
Double Indemnity
.
As for the features themselves, and other information on this series, visit Oscars.org for details. The series pass is only $30. - Highly recommended!
(Thanks
Cartoon Brew
)
SkateboardAnimation by Tilles Singer
Photographs of skateboarders cut out and re-arranged in new environments. Tilles Singer's short owes a debt to Virgil Widrich's
Fast Film
, which remains the gold standard of this technique, but
SkateboardAnimation
has enough creative touches to stand on its own.
(Thanks, Alexander Rannie)
(Thanks
Cartoon Brew
)
Life and Linkoramas
The last two days, your friendly biz rep's existence has been meetings and talking to people on the phone and trying to occasionally come up for air (and mostly failing). He squeezed in a visit to Disney TVA on the Disney lot (where
Phineas and Ferb
and
Kick Buttowski
are rolling smartly along). And heard this:
"Knowing you've got two years of work in front of you is a good feeling. I've got a buddy working across at the hat building and the guy doesn't know if he'll be there in three months. He says the place doesn't have anything going that seems permanent ..."
It always helps when you're working on a show that's making the conglomerate a
comfortable amount of money
.
"Phineas and Ferb"
is TV's No. 1 Animated Series in Kids 6-11 and Tweens 9-14 ...
Elsewhere in Animationland, various newsworthy things are happening, like for instance George Lucas dragging his Big Franchise in a
new direction
:
... Lucasfilm Animation is developing an animated series to look at the lighter side of Ewoks, Storm Troopers and Gungans and it has enlisted the aid of
"Robot Chicken"
creators Seth Green and Matthew Senreich, as well as
"Daily Show"
writer Brendan Hay ....
Sony's new tentpole has
commenced principle photography
in the Big Apple:
...Sony has started production on
The Smurfs
and they've announced two more actors hired to provide voices for the film's smurfy, little blue characters.
Star Trek
's Anton Yelchin is on board to play Clumsy Smurf and Fred Armisen is in to play Brainy Smurf ....
I can remember walking through Sony Pictures Animation and hear animation artists complain that the live-action director was trying to make the
Smurfs
too photo realistic. But the picture will be a masterwork, just you wait and see.
Entertainment Weekly
tells us
which Three Dee movies are worth seeing:
... That list would include:
Avatar
, now the official granddaddy of in-your-face sensual spectacle; the touching and marvelously kinetic
How to Train Your Dragon
, with its flying sequences that outdo any Quidditch match by literally making you feel as if there's open sky on every side of you; the punchy and buoyant and hurtling
Beowulf
; and about three spider-leggy minutes of
Coraline
. ...
(The best dimensional movies I've seen would have to be
Avatar, Dragon, Monsters v. Aliens
and
Dragon
. And
Christmas Carol
was pretty immersive.)
Ralph Bakshi
talks about
1974's
Hey Good Lookin'
:
... There was virtually no preparation on
Lookin'
, because the budget was incredibly low.
Lookin'
cost $1.5 million. That would be the equivalent of about $3.6 million today. There was no money. First of all, I had this style where I didn't care too much about preparation. Preproduction was one of the things we didn't enjoy. We basically had a week for that with casting. I was very much into shooting what was in front of me. I was like, "If I thought it was right, it was right!" I didn't question much, and I didn't like slickness, because I was animating! If I was doing a Scorsese film, I might basically want to polish things up. [laughs] ...
(H/t to Steve W. at ASIFA archives.)
The legacy of former Disney chairman Ron Miller
lives on
:
...
"Tron Legacy"
isn't due until December, but Disney already is putting a sequel on its monorail track. ... Insiders have suggested that writers/ executive producers Kitsis and Horowitz are working on a way to round the story into a trilogy ...
I have a glorious mid-week experience. And don't work too hard.
(Thanks
Animation Guild Blog
)
Toy Story DVDs Reveal Harrowing Pixar Studio Stories
If you've picked up the
Toy Story
and
Toy Story 2
Blu-Ray sets, you've probably watched the Pixar Studio Stories. They're stimply-animated retellings of events that went down during production, and they'll likely make you appreciate the films even more. Here's a pair:
The Movie Vanishes
– Oren Jacob and Galyn Susman
Sleep Deprivation Lab
– Lindsey Collins
Broken Fingaz Crew's Stop Motion Grafitti
You've probably seen Blu's stop-motion street paintings (
Muto
and
Combo
), and here's a worthy alternative. It's from the
Broken Fingaz Crew
in Israel:
ASIFA-East, Women in Animation and Women in Children's Media present – ONE HUB PLUS – Animation in New York
We're back in NYC! This event is co-hosted by Lisa Goldman of Women in Animation, David Levy of ASIFA-East, and Sarah Wallendjack of Women in Children's Media
The One Plus Hub is an animation networking group which was launched in the fall of 2005 by Jill Gilbert of One Plus Productions. The One Plus Hub is comprised of over 900 members from the animation and related media communities at large. On a quarterly basis, animation producers, directors, writers, executives, agents, composers and managers in all media (films, television series, web, and mobile entertainment) come together to network and discuss the issues that surround the industry today and the future of animation from a business, creative and overall global perspective
No need to register or RSVP – Just show up!
Croton Reservoir Tavern
108 W. 40th St.
(Bet. 6th & B'way)
NYC
www.oneplushub.com
www.wia.animationblogspot.com
www.womeninchildrensmedia.org
(Thanks
ASIFA East
)
Images, Video Clips And Details For New "Batman: The Brave And The Bold" Episode
The World's Finest has received new video clips, images and details for this week's all-new highly-anticipated
Batman: The Brave and The Bold
episode
"Chill of the Night!"
Cartoon Network has passed along the episode synopsis, video clips, and a collection of images from the upcoming all-new
Batman: The Brave and The Bold
episode
"Chill of the Night!"
The episode, first reported by The World's Finest last year, is scheduled to air this
Friday, April 9th, 2010
at 7:30pm (ET) on Cartoon Network. Click on the thumbnails below to view hi-res images and video clips from the all-new
Batman: The Brave and The Bold
episode.
Click Here For More Images, Videos & Details!
The all-new
Batman: The Brave and The Bold "Chill of the Night!"
episode, scheduled to air
Friday, April 9th, 2010
at 7:30pm (ET) on Cartoon Network, is described as seen below. Cast details are also provided.
Batman: The Brave and The Bold "Chill of the Night!"

The Spectre and The Phantom Stranger observe Batman as he uncovers the mystery of who killed his parents and travels back in time to team up with his own father.


Cast:

Diedrich Bader as Batman
Jeff Bennett as Abra Kadabra/Joker
Kevin Conroy as Phantom Stranger
Zachary Gordon as Young Bruce
Jennifer Hale as Zatanna
Mark Hamill as Spectre
Richard Moll as Moxon
Julie Newmar as Martha Wayne
Peter Onorati as Joe Chill
Adam West as Thomas Wayne
As mentioned above, video clips and other episode content from
Batman: The Brave and The Bold "Chill of the Night!"
are available to view
here
at our
Batman: The Brave and The Bold
subsite
.
A Discussion On Working For Free. Part One in a Two Part Series
New Blog Post from Dayna Gonzalez on her blog at Pavaline Studios! Under what circumstances would you work for free? Part one in a series.
As one navigates their animation career, you will inevitably encounter situations in which you may be asked to complete work for free, on spec, or with payment deferred. Each situation will be unique and have its own pros and cons, and it is up to you to evaluate whether or not you should move forward on the project. My main purpose in bringing this topic up is to facilitate discussion on the matter, as we will all have our own reasons for pursuing a certain project that may not have immediate monetary rewards. Under what circumstances does one accept these types of projects? A host of questions will need to be answered.
For what? What is the project and what will the position entail? What medium will you be working with, what is the length of the actual piece? What is the schedule and is the project doable in the time allotted? Is the schedule flexible? Who else is putting in their time and energy on this project? Answering these types of questions is important to understanding just how much commitment you are putting to the project. Is it pay-deferred? Is it for spec?
For who? Friend or family? Your small design and animation team? Craigslist ad or other job board ad with some anonymous company? A company you're familiar with or have a relationship with? A company holding a contest? A company looking for interns?
Spec Work
Spec work is work you do for a company in order to secure work later, either for a particular type of project or down the line. It is work performed on the hopes that the company will love it so much they will jump for joy and actually hire you. Spec work does not necessarily mean that there's a position open at the company or money available to buy your idea. Spec work can be found in every slice of artistic career and is often very controversial due to its very nature. Often the inexperienced will accept spec work, hoping it will be the ticket to their success. This may or may not happen. Those facing the prospect of spec work should ask themselves if their time and energy would not be better spent elsewhere. Could you be working on your own project instead? Could you be networking or promoting yourself through your website and other promotional avenues such as film festivals and YouTube/Vimeo? Could you be spending time searching for jobs that do pay or finding alternative sources of income that are still creative? Another important issue to consider: Will you own the work you do or will the company own it? Will you be able to use it in your portfolio? Would it be better to work on something of your own creation rather than for someone else? The current trend of animation contests has generated its own little backlash and should not be entered into lightly. A smarter way to enter a contest is to only enter those in which a proposal is the only article requested for submission, rather than an entire completed piece. You should also ask yourself if the reward money were worth the amount of time you'd put into the project and the experience you may or may not gain. If there are rounds of competitions, will you be paid for those rounds? And what are the terms of copyright? There are great contests out there; I am just asking that you choose wisely. One thing should be noted: There is a difference between spec work and animation tests. The majority of animation tests are for a particular position on a specific project that is actually being developed. It is for an actual job that definitely exists and that will definitely pay. You may or may get that job, but it does exist. In general, those tests should not take more than a day's time.
Payment Deferred
I most often encounter this type of request on the likes of Craigslist and Mandy. A company or individual will post a job for a particular project with virtually no budget attached. They will characterize the opportunity as one that will be perfect for one's portfolio or for a recent grad or student. They will promise credit and tout their previous achievements as evidence of how successful this new venture of theirs will be. Finally, they promise compensation if and/or when the project is picked up. These are not promises anyone can keep. Hundreds of projects are pitched everyday and only a few make it to the next stage of development. One of the biggest misconceptions I get from novice creators, is that animation is cheap and easy to make and that in order to pitch the project, you must have the entire piece fully animated.
No.
On all three counts
. When answering these types of ads, ask yourself what your purpose is in applying for the work and what you think you'll get out of it. Is this experience you can't get elsewhere? Is it for a non-profit and a good cause - something you believe in? What is your particular interest in the job? And finally, who is the company requesting this type of work and why? Be sure you understand fully just what you are stepping into.
Coming soon: Stay tuned for further discussion in Part 2 of the series on the who, the when, the where, and the how of working for free.
(Thanks
Dayna Gonzalez
)
In Praise of Ralph Bakshi, Animation Pioneer
One of animation's most influential artists, Ralph Bakshi made his mark on pop culture by refusing to sacrifice his singular vision to popular tastes and trends.
Consider Bakshi's 1978 adaption of J.R.R. Tolkien's
The Lord of the Rings
, out Tuesday on DVD and Blu-ray: Faulted by critics for its darkness and violence, the animated movie paved the way for Peter Jackson's Oscar-winning film nearly 25 years later. From its pioneering use of rotoscoping to its determination to shove cuddly hobbits into the end times without worrying about the children's demographic, Bakshi's
Lord of the Rings
was a defiant box-office success.
Bakshi's dark perspective, like Tolkien's before him, came from witnessing a world lost in war's aftermath, where today's comforts and conveniences were unthinkable.
"I grew up in a different time,"
Bakshi, 71, told Wired.com by phone.
"My mother's family was killed by Hitler. Blacks weren't able to vote. I grew up in a time where ideas were very important, and you had to fight for truth and justice. I don't see that in today's animation at all."
Exploring Middle-Earth's dark side, Bakshi's
Lord of the Rings
blazed trails for Peter Jackson's billion-dollar babies.Image courtesy Warner Bros.
Bakshi brought that fighter's sensibility to
Mighty Mouse: The New Adventures
, the influential '80s television cartoon that he spearheaded with legends like
Ren and Stimpy
creator John Kricfalusi and
Batman: The Animated Series
brainiac Bruce Timm.
The influential
Mighty Mouse
series took television animation off the assembly line and put it back in the talented hands of animators whose brains were bursting with jokes.
"If not for Ralph Bakshi, the 'creator-driven' [animation] revolution of the '90s would probably never have happened,"
Kricfalusi told Wired.com by e-mail.
"Everyone credits Ren and Stimpy for drastically changing the way kid cartoons were made, but it really started two years earlier with Mighty Mouse."
Decades before, Bakshi had done the same for animated cinema with
Fritz the Cat
, the first X-rated toon film in history. Based on underground comics legend Robert Crumb's horny strip of the same name, 1972's
Fritz the Cat
was made for less than $1 million, but has grossed more than $100 million while laying the foundation for the mature animation wave of the '70s and beyond. The movie, which celebrates its 38th anniversary April 12, immediately affected commercial animators, who had been straitjacketed by the old-school morality of more accessible studios like Disney.
Bakshi's later work continued the arc. Surreal, streetwise entries like 1973's
Heavy Traffic
and 1975's
Coonskin
reflected the animator's hardscrabble upbringing in Brooklyn, New York's Brownsville neighborhood. More expansive efforts like 1977's
Wizards
and 1981's
American Pop
hop-scotched from sci-fi and fantasy to historical drama without losing sight of the outer limits of storytelling and technique.
The director's hard-fought cinematic journey is informatively chronicled in the new half-hour documentary,
"Forging Through the Darkness: The Ralph Bakshi Vision for The Lord of the Rings,"
which is sadly the only bonus feature on the DVD reissue. (Bakshi's influence on television animation, beginning with his '50s and '60s work for Terrytoons and extending to his '80s mind-meld with Kricfalusi, can be found in bonus features on the
Mighty Mouse: The New Adventures
DVD set, released in January.)
(Thanks
wired
)
History of Comics On Film kicks off with the Adventures of Captain Marvel!
In this first part of an ongoing series that focuses on the History of Comic Books, producer Derek Crabbe views comics history through the lens of those comic book characters that are lucky enough to be adapted for both movies and television.
If you enjoy the musings of James Rolfe or Doug Walker, you'll probably enjoy this vast project which begins with the 1941 Republic Film Serial
"The Adventures of Captain Marvel."
(Thanks
Earth's Mightiest
)
History of Comics On Film continues with the Fleischer & Famous Superman!
In the second part of an ongoing series that focuses on the History of Comic Books, producer Derek Crabbe views comics history through the lens of those comic book characters that are lucky enough to be adapted for both movies and television.
If you enjoy the musings of James Rolfe or Doug Walker you'll probably enjoy this vast project which continues with the 9 Fleischer & 8 Famous Superman Short Animated Films released by Paramount Pictures that were shown from 1941 to 1943.
(Thanks
Earth's Mightiest
)
History of Comics On Film continues with Spy Smasher!
In the third part of an ongoing series that focuses on the History of Comic Books, producer Derek Crabbe views comics history through the lens of those comic book characters that are lucky enough to be adapted for both movies and television.
If you enjoy the musings of James Rolfe or Doug Walker you'll probably enjoy this vast project which continues with
Spy Smasher
, a serial released by Republic Pictures that was shown in 1942.
(Thanks
Earth's Mightiest
)
History of Comics On Film continues with Batman!
In the fourth part of an ongoing series that focuses on the History of Comic Books, producer Derek Crabbe views comics history through the lens of those comic book characters that are lucky enough to be adapted for both movies and television.
If you enjoy the musingof James Rolfe or Doug Walker you'll probably enjoy this vast project which continues with
Batman
, a 15-chapter serial, released by Republic Pictures in 1943.
(Thanks
Earth's Mightiest
)
History of Comics On Film continues with Captain America!
In the fourth part of an ongoing series that focuses on the History of Comic Books, producer Derek Crabbe views comics history through the lens of those comic book characters that are lucky enough to be adapted for both movies and television.
If you enjoy the musingof James Rolfe or Doug Walker you'll probably enjoy this vast project which continues with
Captain America
, a 15-chapter serial,loosely based on the Marvel Comics character, released by Republic Pictures in 1944.
To see more of these (and there are
a lot
more), visit
blip.tv
(Thanks
Earth's Mightiest
)
Mark Strong Hints At Sinestro's Look And Inspiration In 'Green Lantern'
Earlier this year, word broke that
Mark Strong would appear as Sinestro
in director Martin Campbell's
"Green Lantern"
opposite Ryan Reynolds as Hal Jordan. And while Strong has recently appeared in villainous roles in
"Sherlock Holmes"
and the upcoming
"Kick-Ass"
movie, his version of Sinestro will stay true to the initial heroic qualities of the character.
"For anybody who's familiar with the 'Green Lantern' and the origin story, the film closely follows the early comics,"
stated Strong during an interview with
USA Today
.
"Sinestro starts out as Hal Jordan's mentor, slightly suspicious and not sure of him because obviously Hal is the first human being who's made into a Green Lantern. He's certainly very strict and certainly unsure of the wisdom of Hal becoming a Green Lantern.""He is a military guy but isn't immediately bad,"
continued Strong.
"It's the kind of person he is that lends himself to becoming bad over the course of the comics being written, but initially he's quite a heroic figure."
Sinestro was created in 1961 by John Broome and Gil Kane as an adversary for Hal Jordan. According to Strong, the relationship between Sinestro and Jordan is based in part on the actors who inspired their creation.
"That widow's peak and thin mustache was for some reason originally based on David Niven, and Hal Jordan was based on Errol Flynn,"
said Strong.
"In the '30s and '40s, they shared an apartment together in Hollywood when they were making movies and they were great friends. Obviously at the time, whoever was doing the original comics must have looked at them as guys doing very well in the film industry, and based those characters on them. So I would like to do justice to the Sinestro that was conceived for the comic books."
Strong also revealed that he will report to the
"Green Lantern"
set in June, following the completion of his part in
"John Carter of Mars."
He was also recently fitted with special contact lenses for Sinestro's eyes.
"Green Lantern"
will fly into theaters on
June 17, 2011
.
'Iron Man 2' Continues Viral Marketing With HazTech Exoskeleton!
Stark Expo 2010
is in full effect, as the first major announcement of the fictional technology convention has been made by AccuTech, a subsidiary of Stark Industries.
A new viral website
has launched in connection with
"Iron Man 2,"
the upcoming superhero sequel from director Jon Favreau and Marvel Studios. Spinning out of the recently revealed Stark Expo 2010, the new site demonstrates the technology created by AccuTech, described as
"an international knowledge-based group with 4,800 employees in over 30 countries."
As for AccuTech's purpose, it appears that the company is tapping into the Iron Man technology developed by Tony Stark himself for a new invention — the HazTech Exoskeleton.
Designed to
"detect and amplify body movement,"
the HazTech Exoskeleton is worn over 80% of the human body — so not only does the device enhance natural movements, it also protects the wearer from physical disruptions like impact and uncomfortable temperature.
Two videos are currently available at the AccuTech site, both of which show off the technical aspects of the HazTech Exoskeleton. In a press release, AccuTech CEO describes the efforts of his company:
"Putting aside the obvious commercial applications of HazTech, our priority is to unlock its humanitarian potential. By better protecting the lives of peacekeepers and emergency rescue teams, we can help them save the lives of others."
Clearly, the HazTech Exoskeleton is not a real invention, but it's well worth pondering the significance of the AccuTech device to the overall plot of
"Iron Man 2."
Furthermore, what other new technological advances will be revealed during Stark Expo in the days and weeks leading up to the film's release?
Hugh Jackman Praises 'Wolverine 2' Script, Will 'Definitely' Shoot Film In Japan
With shooting on the sequel to
"X-Men Origins: Wolverine"
expected to
begin in January 2011 and a script recently completed
, things are certainly falling into place for Hugh Jackman's return to the big screen as the clawed Canadian mutant.
MTV News caught up with Jackman last night at the premiere of
"Date Night,"
and he praised the most recent draft of the screenplay by Christopher McQuarrie.
"It's the best one we've had,"
said the actor.
Jackman previously indicated that the sequel will
bring Wolverine to Japan
for a film inspired by
Chris Claremont and Frank Miller's classic run on the comic book series.
In the tale, Wolverine ends up at odds with a Japanese crime lord and falls in love with his daughter, Mariko.
"At least part of it [will be filmed in Japan],"
he told MTV News.
"You know how these things work. We may not be able to do all of it in Japan, but definitely a lot of it."
Asked whether we'll see the Marvel mutant in 3-D next time around, Jackman simply responded,
"Don't know — but that's a good question."
Gaming Trek celebs: Data hogs iPad, won't share with Q
Do you see what we see when we look at this pic of
Star Trek
stars Brent Spiner and John de Lancie testplaying We Rule on an iPad? Ngmoco, the game's publisher, posted this photo over on its
Facebook page
, and it seems to us as if once Spiner got his fingers on the touch screen, he didn't feel like passing it on to poor de Lancie.
It's probably much more innocent than that, but hey, if I had an iPad right now I don't know that I'd be ready to share just yet either!
(And thanks to our sister site
Fidgit
for the heads-up!)
(Thanks
SCIFI Wire
)
Why Iron Man 2 could smash Dark Knight record
Iron Man 2
, opening on
May 7,
could shatter the first-weekend box-office record of
The Dark Knight
, according to tracking data.
That's the conclusion of the Los Angeles Times'
24 Frames
blog:
According to just-released tracking surveys, director Jon Favreau's second installment in the Marvel franchise is showing astonishing levels of interest and awareness well ahead of its three-day opening next month. There are enough statistical indications to think that the first-weekend gross could top the $158.4-million haul for
"Dark Knight"
, the current record-holder for the biggest (non inflation-adjusted) opening weekend and the gold standard for movie debuts.
The first
Iron Man
opened to a healthy $98 million weekend in 2008. The Times says that interest is especially strong among women, owing to star Robert Downey Jr.:
Thanks in part to Downey, the Paramount-distributed film is drawing as much (strong) interest among women over 30 as it is among women in their 20s, the tracking surveys show. Males in their teens and 20s are so keen on the film they may as well be dressing up in an iron suit. About the only people who aren't fully sold are teen girls, but there are signs of robustness there too.
Well, we know we'll be there. Will you?
Wolverine Motorcycle Suit Packs Everything But Sideburns
Bikers looking to pinch Wolverine's style can sweat it out this summer in a leather motorcycle suit based on Logan's costume from
X2: X-Men United.
"Wolverine has one of the sleekest, most amazing suits you can imagine, and what we're creating is as close to the real thing as you could possibly get,"
said David Pea, owner of UD Replicas, maker of the suit (pictured left), in a press release Tuesday.
"This is a project we've been working on for a long time, and it has taken literally hundreds of hours to get it right — but the end result is truly stunning and we hope fans will love it."
It's not all about Marvel Comics-inspired looks: The suit, unveiled at the recent
Wizard World Toronto Comic Con,
comes with body armor and Kevlar-enhanced protective gloves.
Next up for UD Replicas, which sold out its 1,000-piece run of hand-crafted
The Dark Knight biker suits:
a leather replica of Tony Stark's Mark V Suitcase Suit that will be seen in
Iron Man 2.
The company is
"working furiously"
to finish the Mark V motorcycle suit in time for the movie's
May 7
premiere.
"We're going to mold and shape the leather to replicate the beautiful bevels and hard angles of the Mark V suit,"
Pea said.
"We're making the leather look like metal, and doing things we never thought would be possible."
Click on the photo to see it bigger.
(Thanks
wired
)