Disney's Rapunzel is now Tangled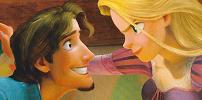 Walt Disney Studios have announced that their 2010 film will no longer be called
Rapunzel
and will now be known as
Tangled
, reports
Collider
. Produced by Roy Conli,
Tangled
is slated to hit theatres on
November 24, 2010
.
Positive buzz for Despicable Me

Several different film sites, including
SlashFilm
,
JoBlo
,
HitFiz
, and
Collider
, all feature articles describing their author's experiences while touring the studio responsible for
Despicable Me
. All of the stories seem to be returning positive feedback for both the clips they were shown of the film, as well as the way the production is being run. A few of the articles also feature interviews with the film's producer, Chris Meledandri, responsible for the successful animated comedy
Ice Age. Despicable Me
hits theaters on
July 9th, 2010
.
New Dragon poster
A new one-sheet for
How To Train Your Dragon
is now online, and can be seen at
Cinema Blend
. The upcoming DreamWorks film will hit theaters on
March 26th
.
Poor timing for ad portraying bobsled accident
Acknowledging that the timing was especially unfortunate, a Providence, Rhode Island furniture store has withdrawn an animated Olympics-themed commercial featuring a comic bobsled accident.
Many people called Cardi's Furniture and WJAR 10, NBC's affiliate in Providence where the ad aired, to complain that the commercial was inappropriate. The ad aired Friday night during NBC's coverage of the Winter Olympics opening ceremony from Vancouver.
On Friday, luger Nodar Kumaritashvili of the Republic of Georgia died in a crash in an Olympic training run at Whistler, British Columbia, only hours before the Games opening ceremony. Kumaritashvili, 21, was coming around the final 270-degree turn when he flipped off his sled and flew into a metal pole while traveling at nearly 90 miles an hour.
"Prior to the opening ceremony, a tragedy happened at the Olympics as an athlete lost his life in the sport of luge. We were unaware of this incident until seeing the pre-opening coverage,"
Peter Cardi said Friday night in a statement to WJAR.
"Unfortunately, an animated commercial that we prepared several months ago aired during that coverage, following the story of the tragedy. Similar versions of this commercial have been used in prior Winter Olympic seasons,"
Cardi continued.
"Now knowing of this tragic loss of life, we realize this commercial should have never aired, and we are sorry that it did. We have taken it off the air. Our thoughts and prayers are with the athlete's family and teammates. On behalf of Nick, Ron and myself, we truly apologize."
Alvin not a suspect in theft of Simon the Chipmunk
A group of teenagers -- not Alvin -- are possible suspects in the theft of a four-foot-tall plastic statue of Simon the Chipmunk from a suburban Chicago movie house.
Staff at the Marcus Gurnee Cinema in Gurnee Mills, Illinois reported the theft of one of the three figures portraying the cartoon rodent stars of
Alvin And The Chipmunks: The Squeakquel
to police Thursday night.
However, an examination video from the theater lobby shows that it was stolen late Monday night, Commander William Meyer of the Gurnee Police told the
Daily Herald
of Arlington Heights, Illinois.
The video catches a group of 15 to 20 teens hanging around the
Chipmunks
promotional display at 11:35 p.m., Meyer said. He added that the footage shows that
"they moved it closer to the door, and it looks like two of them carried it outside."
The statue of Simon was then stuffed into a waiting car, which was driven off, he said.
Simon's image is valued at up to $400.
"We are investigating,"
Meyer added.
Simon the Chipmunk... have you seen him?
Guardians Of Ga'hoole gets shorter theatrical run
According to
The Hollywood Reporter
, Warner Bros. has decided to give its' upcoming 3D animated film
Guardians Of Ga'hoole
a shorter theatrical run, following suit with the recent news about
Disney's Alice In Wonderland
. This decision will allow
Guardians
to have a DVD/Blu-Ray release just in time for the holiday shopping season. The film, which is set to open on
September 24th
, will have a total theatrical run of 86 days, about one month shorter than the industry average.
Is Chinese Animation Dead? Indie short Kungfu Bunny 3 and See Through Proves Otherwise
Who says Chinese animation lacks creativity and ideas? It appears the indie scene is where its at to find original and compelling works from mainland China. As a way of killing two birds with one stone, I present to you two independent animated short I stumbled upon online that may support my assumption. Both have become a viral hit among the China social network, drawing widespread praise from the netizens there while giving hope to the local animation community.
Kungfu Bunny 3: Counter Attack
(功夫兔第三集) is a hybrid of Flash animation and stop-motion created by Chinese animator/director simply known as
Vincent
. The short is about a man who trains his cartoon dog to hunt down a rascal rabbit. Think Bugs Bunny and Elmer Fudd mix in with Kung Fu.
See Through
(饺克力:打,打个大西瓜, direct translation is "Hit, Hit the big watermelon") is a 16-minuted CG animated short with a satirical anti-war theme. The short was created by a self-taught animator who goes by the name of
Jokelate
. He spend over 3 years working on the short on his own. Man, that is what I call dedication.
As an advocate for the growth of domestic animation, it was a pleasure getting to see China turning in some quality works from places I never expected. May this creative spirit and energy continued to thrive.
You'll find both animated shorts embedded below.
Kungfu Bunny 3Kungfu Bunny 3 - Making-of videoSee Through - Part 1See Through - Part 2
(Thanks
Twitch
)
Inspiration: Rune Bennicke Rough Animation pencil tests
Animation by
Rune Bennicke
.
Click through the link to Rune's Vimeo page to see more of his pencil tests -
(Thanks
David Nethery
)
Flag flap squelches "South Park" episode in Mexico
Mexico's flag can fly proudly in the air, but not on the air.
That -- should you choose to believe it -- is why MTV pulled the
South Park
episode
Pinewood Derby
from being aired Monday night in Spanish on its Latin American channel. At 10 p.m. local time, Mexican TV viewers saw a different episode of the series instead.
The episode includes a cameo by a president who looks much current leader Felipe Calderon. It depicts El Jefe as a leader who wastes funds and bothers the international community.
"Pinewood Derby"
was widely publicized before the scheduled broadcast. It aired last April 15 in the United States, when it received much attention from the Mexican media.
According to MTV Mexico, the network said it did not receive the special permit required to air an image of the national flag, which appears briefly with the presidential lookalike.
MTV Mexico spokesperson Erick Zermeno said that the network decided not to avoid possible government fines by covering up the flag:
"We decided not to alter the image because the reaction would have been worse."
Zermeno told the British Broadcasting Corporation that that the episode will air in its entirely and unaltered as soon as the permit is ready.
However, no request was ever received from MTV, said Mexican Interior Ministry spokesperson Luis Estrada.
And fans aren't buying MTV's claim.
"Has it been censored by the Mexican government?"
wrote a blogger from the popular MexaBlog. Comments on other Web sites ridiculed MTV's decision.
Ironically, the Mexican Consulate in the border city of Del Rio, Texas is located in South Park Plaza.
Mexico's strict regulations about the use of its flag and the broadcast of its image have caused problems among entertainers before.
Mexican pop singer Paulina Rubio was fined in 2008 for posing wrapped in the flag -- and nothing more -- in a photo shoot for a Spanish magazine.
A South Park impression of Mexico's president... and Felipe Calderon, the real thing.
Secret of Kells Comes To US
The film that grabbed a surprise Academy Award nomination for best animated feature earlier this month, won't be a secret to American audiences for much longer. On Thursday, the distributor GKIDS said that
Brendan And The Secret Of Kells
would show the movie at the IFC Center in New York on
March 5,
two days before it vies with
"Coraline," "The Princess And The Frog," "Up"
and
"Fantastic Mr. Fox"
for Oscar honors.
Directed by Tomm Moore,
"Brendan And The Secret Of Kells"
tells the story of a boy living in a Celtic abbey, whose adventures with fairies, she-wolves and barbarians lead to the creation of the Book of Kells, the 1,200-year-old illuminated manuscript.
Disney and Exhibitors Clash
Reacting to Disney's push to shorten the time between Theatrical and Home release, cinema owners are saying
"No Way."
Strongly. So strongly, cinema owners are threatening not to show Tim Burton's new take on
Alice In Wonderland
at all.
In typical release, a movie plays theatrically for up to seventeen weeks; Disney wants to shorten that window to a mere 13 weeks for
Alice In Wonderland
as a test. Obviously, Disney stands to make far more from home release (Streaming, online purchase/rental and disk sales) than it could make in a 13- or 17!- week theatrical release.
Earlier, Bob Chapek, president of distribution for Walt Disney Studios, said in a statement that the company remained
"committed to theatrical windows, with the need for exceptions to accommodate a shortened period on a case-by-case basis, such as with Disney's Alice In Wonderland." "We feel that it's important for us to maintain a healthy business on the exhibition side and a healthy business on the home video side. "We think this is in the best interest of theater owners, because a healthy movie business is good for them and allows us to invest in high quality, innovative content."
Neither Odeon or Vue, two of the largest film distribution companys in the UK, are promoting
Alice In Wonderland
on their websites - although they were not available for comment over whether they still planned to show the film, which is due for release on
March 5
.
However, film industry insiders say that even if cinema chains decide to take action, it is unlikely to be enough to shake Disney, due to its solid box office results and eagerly-awaited
Toy Story 3
film later this year.
"(Disney has) leverage, and there's no reason why they should refuse to use it,"
said analyst Hal Vogel of Vogel Capital Management.
"It's inevitable anyhow...if they don't do this, somebody else will."
"Dragon" expected to breathe fire into Viacom
Viacom president and CEO Philippe Dauman cited the upcoming
March 26
release of DreamWorks Animation's
How To Train Your Dragon
as one of the signs of a positive financial picture for his company.
Paramount Pictures, a division of Viacom, distributes DWA's films.
Dauman spoke Thursday during Viacom's earnings call.
However, chief financial officer Tom Dooley forecast that costs related to the upcoming release of
How To Train Your Dragon
would contribute to a first-quarter loss in the film unit.
Last year was the most profitable of Paramount Pictures' last seven years.
"At Paramount Pictures, we're making hits and making money,"
Viacom chairman Sumner Redstone boasted during a conference call with investors.
However, full-year and fourth-quarter results for Viacom were hurt by less-than-strong advertising for its cable networks, including Nickelodeon and Comedy Central, which both air cartoon series.
The company said that a huge $454 million restructuring charge in the fourth quarter of 2008 produced $200 million in cost savings last year.
Viacom's revenue for last year fell 7% from 2008 to $13.6 billion. Operating income rose 1% to $3 billion, while net earnings for the year reached $1.6 billion, compared with $1.2 billion in 2008.
Operating income for Media Networks was down 3% for the year to $3 billion. Worldwide advertising revenues sank 7% to $4.4 billion for the year -- a 6% decline in domestic ad sales and a 14% drop internationally.
Dauman pointed to the strength of Nickelodeon. In January, the channel recorded the most-watched month in its 30-year history.
Bras d'Or Lakes by Julia Deakin
Promising debut film by
Julia Deakin
combining mixed media into a lush illustrative style. I especially liked the color choices. Animation is effective if not particularly adventurous. Music by The Hylozoists and Paul Aucoin.
(Thanks
cartoon brew
)
The Fabulous Firework Family (1959)
Over at Bob Shea and Lane Smith's wonderful
Curious Pages blog
, they've posted the classic Jim Flora children's book,
The Fabulous Firework Family
(1955). Flora is best known for his
distinctive designs
for RCA and Columbia Record jackets, magazines and various commercial art projects of the 40s and 50s.
The Fabulous Firework Family
launched Flora's second career as a children's book author and illustrator.
The book was acquired by Terrytoons during the Gene Deitch era (1956-1958) and the resulting film turned out to be the last cartoon Deitch personally produced at the studio. Al Kouzel directed and, though Flora was involved with adapting the story to the screen, the final result wasn't entirely successful in translating the charm of the original book.
It's illuminating to compare the book to the cartoon. Below is a pan-and-scan TV version of the Terrytoon, sans credits. (The original CinemaScope version of the film, with full credits, will be screened March 2nd at my
Wide Screen Cartoons
program at the CineFamily/Silent Movie Theatre).
(Thanks
cartoon brew
)
Pro-Iranian Student Movement Music Video
New York animator
Simon Ampel
created this well drawn and effective music video to support Iran's increasingly bold student movement against its authoritarian regime. Ampel told me that he spent about two months working on it off and on.
"I did all the animation in Tvpaint and colored it with Animo,"
he said.
"Backgrounds were painted by Micah Cohen, and the compositing and effects were done by Sean Theophil. The music is Fared Shafinury and Tehranosaurus."
(Thanks
cartoon brew
)
Overcoming Creative Block
Twenty-five designers, illustrators and photographers were asked the question,
"What do you do to inspire your creativity when you find yourself in a rut?"
A lot of the
answers to the question
are common sense tactics (e.g. do something else, go outside), but at least you can take comfort in the fact that everybody runs into this problem. Feel free to share your favorite strategies in the comments.
(via Kottke)
(Thanks
cartoon brew
)
ToonSeum Seeks Funds for "Akira" Exhibit from Fans
Pittsburgh's ToonSeum is seeking out fans of the groundbreaking anime movie
Akira
to assist in funding an exhibition dedicated to the movie slated to open in the spring of 2010. The show promises to be one of the largest exhibitions dedicated to the art of
Akira
, and
interested fans can donate through Kickstarter.com
.
The full press release follows:
ToonSeum takes fundraising to the fans for Akira exhibition.
Pittsburgh--In spring of 2010, the ToonSeum will present an exhibition of original art from the anime masterpiece Akira, a groundbreaking and widely influential work that revolutionized animation. Katsuhiro Otomo's epic film revitalized the Japanese film industry and inspired a new generation of international artists and fervent fandom.
In a unique approach to increasing the scope of the
Akira
exhibition, the ToonSeum is reaching out directly to this devout fan-base for assistance. In an attempt to raise the funds needed to ensure the exhibit's success, the ToonSeum is asking
Akira
enthusiasts to pledge sponsorship through Kickstarter.com, a new website that raises funding for unique projects.
"The comic and cartoon arts are a unique pop art form with extremely dedicated and knowledgable fans,"
said ToonSeum Executive Director Joe Wos.
"There are entire clubs and conventions built around Anime, comics, and more. Akira is revered within this community as a true masterpiece.""This is a rare opportunity for that fanbase to directly be a part of what will be one of the largest exhibitions of the art of Akira. We're very excited about what an organization like Kickstarter can do for a small museum like the ToonSeum."
Akira
was an epic collaboration and full of animation firsts. Upon its release in 1988,
Akira
was the most expensive animated feature ever made, pooling resources from several of Japan's largest entertainment companies to complete the production. An elaborate symphonic score was written for the film and all voice actors where recorded before principle animation began for authentic lip syncing. The stunningly fluid and detailed animation required up to nine separate cel layers, demanding over 160,000 hand-produced cels and almost as many backgrounds.
"There is a lot about Akira that reinforces the egalitarian appeal of cartoons,"
said John Mattie, ToonSeum gallery manager.
"Over 15 Japanese companies contributed to the making of the film employing hundreds of artists, each insisting that Otomo's vision be realized. Our thinking in utilizing Kickstarter.com for this project is that all of these fans can show their love and support of the film and help spread the awareness of the cartoon arts. Cartoon fan or cineast, this film is essential."
In 2010, the historical and artistic significance of
Akira
cannot be understated. As the popularity and influence of animation continues to expand, the
Akira
Exhibit gives audiences the unique opportunity to take a deeper look into this achievement in filmmaking. Each item in the exhibit has been hand selected by
Akira
expert Joe Peacock from his unrivaled collection of more than 10,000 authenticated pieces. Visitors will be given access to never-before-seen aspects of the film, from fully-displayed backgrounds, sketches and production development layouts, to the layers of cels that made up some of the most astounding scenes in the film.
The
Akira
Exhibit promises to captivate any fan of animation and graphic storytelling, from anime enthusiast to those witnessing Otomo's grand vision for the fist time.
For information on sponsorships and other opportunities
Please visit:
http://www.kickstarter.com/projects/toonseum/toonseum-presents-the-akira-exhibit
or
contact Joe Wos, Executive Director of The ToonSeum, at 412-232-0199
The Art of AkiraWhen:
April through June, 2010
Where:
The ToonSeum,
945 Liberty Ave.
Pittsburgh, PA 15222
Contact:
Joe Wos, executive director
Tel:
412-232-0199
Email:
joe@toonseum.com
Website:
theartofakira.com
and
www.toonseum.org
Disc Art, Package Artwork For "Justice League: Crisis On Two Earths" Blu-Ray Release
The
World's Finest
has a first look at the disc art and package artwork for the
Justice League: Crisis on Two Earths
Blu-ray home video release.
Click on the thumbnails below to view exclusive images of the disc and package artwork for the upcoming Blu-ray release of the direct-to-video
Justice League: Crisis on Two Earths
animated feature.
Justice League: Crisis on Two Earths
is the latest title under the popular DC Universe Animated Original Movie direct-to-video line released by Warner Home Video.
Check out the
Justice League: Crisis on Two Earths subsite
here at The World's Finest for further coverage and details on the upcoming
Justice League: Crisis on Two Earths
direct-to-video animated feature. Additionally, The World's Finest has published a review of the
Justice League: Crisis on Two Earths
animated feature, available
here
to view. A review of the
Justice League: Crisis on Two Earths
Blu-ray release is also forthcoming.
A co-production of Warner Premiere, DC Comics and Warner Bros. Animation, the direct-to-video
Justice League: Crisis on Two Earths
animated feature debuts
February 23rd, 2010
on DVD and Blu-ray disc from Warner Home Video.
At Film Roman
I spent the morning at the home of the Yellow Family, the big building next to the Bob Hope Airport.
And one of the employees, grinning sardonically next to his computer, pointed me to
this
:
The future of independent distributor Overture Films hangs in the balance as corporate parent Liberty Media led by billionaire John Malone seeks to rid itself of the unit, according to individuals knowledgeable about the company ...
The move away from film distribution is not unexpected, as John Malone's enthusiasm for financing the independent film unit has waned with the lack of demonstrable profits in a struggling time for the industry.
The two animation companies, Film Roman and Starz Animation, have lost money for the division. ...
So there is dark talk around the studio about yet another corporate hand off, which adds to the general levity as a smaller animation staff works harder on
The Simpsons
' high definition wide screen version.
"Most people around here figure we go one more season and that's it. I mean, next season has been greenlit, but it hasn't been officially greenlit. Nobody knows much beyond that."
My outsider's guess (based on mostly nothing) is that if the ratings are good enough, and the voice actors don't demand a lot more money, then there might be additional seasons in the show's future. But if not, not.
And at some point another Yellow Family feature will be made (hopefully not so far down the pike that people forget what the property is about), and artists will be reassembled -- assuming they haven't retired -- for One Last Fling with Homer and Marge.
(Thanks
Animation Guild Blog
)
TheHead Comes To Life in Argentina
Designs like the ones you see in this 2-minute short below typically don't get animated. It's just too difficulat to bring this type of detailed line-work and varied color palette to life. Well, that didn't stop designer
Matias Vigliano
and animator
Dante Zaballa
from giving it a go. This hand-drawn animated short out of Argentina is titled
TheHead
.
Steal a Look at the Upcoming Animated Gorillaz Video
Murdoc, the bassist in the world's coolest virtual band
Gorillaz
, is apparently up to the devil's business in their upcoming animated music video. Below you can watch a 30 second teaser for the album,
Plastic Beach
, which drops on
March 9th
in the US.
Pasadena Rock'n Comic Con
Any excuse to post David Silverman (
The Simpsons
) playing his flaming tuba on
The Tonight Show
is worth it. My excuse this time is Silverman's upcoming appearence with
Fire Groove
as part of the evening's entertainment at the upcoming
Pasadena Rock'n Comic Con
this Memorial Day (
May 28-30th
) at the Pasadena Convention Center.
This event is a
"film, art, music & entertainment convention"
sponsored by
Animation-Ink.com
. They are planning rock concerts each night, and a full comic con experience during each day.
"Top talents from major Animation Studios & Comic cons, lecture panels, art demos, autograph signings, recruiters, portfolio reviews, and an Animation Festival in a 3000 seat theatre"
. Tickets for this have just gone
on sale
. For more information, visit
their website
.
(Thanks
cartoon brew
)
Goodbye by Nick Childs
Animator Nick Childs just finished this dream-like, semi-abstract, stop-mo music video he'd been working on during the past year.
"It's a stop mo piece that the folks at LAIKA/house in Portland Oregon were kind enough to give me some space on the stage to shoot. It's for the band
Eulogies
, off their 2009 album
Here Anonymous
. The song is called
Goodbye
. As I recall from back in my school days it may considered kinesthetic animation. I see it as a stop motion piece with a minimal style that fits with the song, hopefully."
(Thanks
cartoon brew
)
The Knack singer Doug Fieger, 57, dies of cancer
Doug Fieger, lead singer of the rock band The Knack and lead vocalist on the 1979 hit
"My Sharona,"
has died after a battle with cancer, his brother Geoffrey, a prominent attorney in the Detroit suburb of Southfield, Michigan, confirmed Sunday. He was 57.
Fieger was living in Woodland Hills, California and was being treated at Cedars-Sinai Medical Center.
"My Sharona"
held onto the No. 1 spot for six weeks and was writter for Sharona Alperin, a girl that Fieger had a crush on. The two dated from 1979 to 1982. She is now a Los Angeles real estate agent.
Written by Fieger and Berton Averre, the tune was on the soundtrack of the 2005
Simpsons
episode
Marge's Son Poisoning
.
Born in Detroit on August 20, 1952, he attended Eleanor Roosevelt Elementary School and Oak Park High School in suburban Oak Park. Aaron Goff, who taught both brothers at Oak Park High School, recalled that although Doug was talented, he was less outgoing and boastful than his brother, who was two years older.
"He was a nice young man. He wasn't extroverted like Geoffrey. He kept to himself a little more,"
Goff told the Detroit News.
Detroit native Jaan Uhelszki, a West Coast-based music writer and a former editor at Creem Magazine in Detroit, remembered Fieger when he was with the band Sky, which came before The Knack.
"He had a radiant talent. He was determined and pugnacious with big dreams, most of which he achieved,"
she said.
Detroit News columnist Laura Berman grew up next door to the Fiegers in Oak Park. She said she was always sure that Doug Fieger would become a star.
"He was one of the most extraordinary people that I ever met. "He was the pied piper. He was so charismatic and admired that people would just follow him everywhere."
She recalled that Fieger was always staging dramatic productions: his own funeral (with brother Geoffrey's help) when he was about 10 and Samuel Beckett's classic play
Waiting for Godot
in high school.
"I'm more surprised that he wasn't a big star all his life than I am that he became a star,"
Berman said.
"He always felt destined for stardom and intent on making himself a star." "Everybody knows they're going sooner or later,"
Fieger told Detroit News columnist Neal Rubin in a January interview.
"I don't know any better than anyone else when I'm going."I've had 10 great lives. And I expect to have some more. I don't feel cheated in any way, shape or form."
Geoffrey Fieger said that the family would issue a statement later Sunday.
Winsor McCay's Hell House
According to Brooklyn's
Sheepshead Bay news blog
, the so-called
"Hell house"
at 1811 Voorhies Ave.
(between Ocean Ave. and Shore Road) — currently inhabited by a horde of insects — turns out to be a former residence of legendary cartoonist and pioneering animator
Winsor McCay
. According to the blog,
"…the property's owners seek to tear down the structure and replace it with condominiums. Failing that, they're attempting to subcontract it to the city for a new life as a halfway house or homeless shelter. What should be done is a full restoration and landmarking."
We couldn't agree more.
(Thanks, Anne D. Bernstein)
(Thanks
cartoon brew
)
Animated Cartoons in the Middle East
Yet another area of the globe where animation is going
like gangbusters
:
The prosperity of the UAE, particularly Dubai, in the past decade, includes a long list of achievements. Among those, building man-made islands, the tallest building on earth, and the longest automated metro system in the region.

Now the boom has also sparked a burst of creativity among many young Emiratis in the field of producing TV animation series. ...

For nearly four years, more than one TV series has become a must-watch for both nationals and many expatriates in the UAE mainly during Ramadan. ... [T]hey all share certain characteristics: they stem and reflect scenes from the heritage, culture and life in Dubai. Also, they are all narrated in a comic way and received with a laugh, if not a guffaw ...


"I have received offers from three Arab TV channels outside to produce an animated TV show for them,"
said Haider Mohammad Haider, producer of Sha'biyat Al Cartoon.
"But I had to turn them down, because I don't have the technical ability to produce another TV show at present".


... The high cost of production, due to a lack of sufficient technical support inside the UAE — the three shows are produced with companies based in Singapore, Cairo and Amman — is considered a major obstacle. ...
I never thought of Singapore as a low cost subcontractor for Dubai's animation industry or anybody else's. But what do I know? The world economy being what it is, maybe there's a chance that animation producers in the United Arab Emirates will take a close look at Southern California's talent pool and throw some sub-contracting work our way. (TAG has a contract for work with an Israeli cartoon company. Why not Dubai?)
We've outsourced work to all points of the globe for decades. Seems to me it's time for the globe to start reciprocating.
(Thanks
Animation Guild Blog
)
Box office: Percy is strong, Wolfman has no teeth
Percy Jackson & the Olympians: The Lightning Thief
The weekend's fantasy/supernatural films failed to break into the top spot in the President's Day/Valentine's Day box office, with
Percy Jackson & the Olympians: The Lightning Thief
edging out
The Wolfman
for second place.
Percy Jackson
took in an estimated $31.1 million domestically over three days to outpace
The Wolfman
, with $30.6 million, the
Associated Press
reported. Both opened on Friday.
Avatar
stayed strong but fell to fourth place for the weekend, with $22 million, raising its domestic total to $659.6 million and its worldwide haul to $2.35 billion.
Not surprisingly, the top movie at the V-Day weekend box office was the romantic comedy
Valentine's Day
.
Ready for more Riddick? Vin Diesel is back in Black!
It looks like Vin Diesel will flex his muscles one more time as future tough guy Richard B. Riddick in the third go-round of the
Chronicles of Riddick
franchise. Diesel will also produce the film,
Riddick
, for Universal, according to
Variety
.
The film will be written and directed by David Twohy, who wrote and directed the first two films featuring Riddick,
Pitch Black
and
The Chronicles of Riddick
. While there's no word on what the plot of the new film might be, insiders are saying it will run more along the lines of the cult hit
Pitch Black
than
Chronicles
and will focus more on the character of Riddick than his universe. That's good news for sci-fi fans, considering that
Chronicles
got scathing reviews even though it earned $116 million worldwide and led to a hit vidgame series and the animated video
The Chronicles of Riddick: Dark Fury
.
.
But don't think Diesel is going to be stuck in the future, however. He's also set to star in and produce the fifth chapter of
Fast and Furious
for Universal this year.
Diesel and Samantha Vincent will produce
Riddick
through their company One Race Films, along with Ted Fields of Radar Films. No word yet on when
Riddick
will be shot or released.
Palestinians stage Avatar-inspired political protest
Palestinian activists dressed as Na'vi characters from the movie
Avatar
marched in the village of Bil'in to draw attention to their campaign against a controversial Israeli West Bank barrier, AOL News
reported today
.
The villagers say fences, barbed wire and an Israeli military blockade that is part of a 256-mile-long barrier keep them separated from a majority of their farmlands. Israel began building the barrier in 2002 during a period of an increased number of attacks by Palestinian militants.
Mohammed Khatib, one of the protesting Palestinians, said,
"When people around the world who have watched the film see our demonstration and the conditions that provoked it, they will realize that the situations are identical."
Six days after snagging a bootleg copy of James Cameron's film, five protesters, including three Israelis, marched up to an Israeli Army blockade in full Na'vi gear, as seen in the video below.
For additional photos, visit
The London Telegraph
, which also covered the event.
Browncoats in space: Shuttle crew awakened to Firefly theme
Can't stop the signal!
According to the NASA Twitter feed:
@NASA Shuttle crew awoke @4:14pET to theme song from
"Firefly." The Ballad of Serenity
, performed by Sonny Rhodes, was played for Bob Behnken.
Take that,
Star Wars
! Browncoats, can I get a shiny what what?
The best (and worst) werewolf transformations in film and TV history
Benicio Del Toro makes a change in The Wolfman
With
The Wolfman
opening this past weekend and setting a new standard for special-effects transformations of man into beast, it's time to take a look at some werewolf transformations from the past, going from the absolutely stunning to a few real howlers.
THE BESTFrankenstein Meets the Wolf Man
In this first sequel to
The Wolf Man
and the first of Universal's multi-monster mashups that led the way to
The House of Frankenstein
and
The House of Dracula
, we get a transformation/resurrection scene in which the full moon reanimates the late Lawrence Talbot in his lupine form. While we don't see much actual on-screen changing, there's truly creepy stuff as the grave robbers face a wolfsbane-packed sepulcher with a not-quite-dead lycanthrope in it.
The Howling
This was the first onscreen use of extensive prosthetics to show somebody (in this case,
Star Trek: Voyager
's Robert Picardo) change into wolf form without the benefit of in-camera dissolves. Back in 1981, these effects, cooked up by Rob Bottin, were mind-blowing. They still are pretty damned cool, and Picardo's psychotic glee at changing into a monster is just awesome.
An American Werewolf in London
Rick Baker goes one better than Rob Bottin by turning David Naughton into a quadrupedal werewolf. Yeah, the light is a little too bright on the latex skin. But this scene still kicks butt, especially the way you see human anatomy changing into something totally different just under the musculature.
Thriller
American Werewolf
's creative team of director John Landis and Rick Baker team up again for this most famous of all 1980s undead/werewolf music videos. Michael Jackson's 1950s varsity jacket seems less dated now than his 1980s red leather jacket. Funny how that works.
THE GOOD

Underworld
Yeah, CGI might seem like cheating to some die-hard makeup effects fans. But this is a really smooth and pretty convincing transformation of
Underworl
d screenwriter (and uber-comic-book-geek and publisher) Kevin Grevioux into a Lycan.
The Company of Wolves
Neil Jordan and Angela Carter teamed up for this really wacked-out fairy-tale fable about lycanthropy and emerging sexuality. While some of Christopher Tucker's makeup work here might seem kind of Muppety, the sheer psychosis of having Stephen Rea flay himself is pretty freaky.
Dog Soldiers
This is Neil Marshall's total pastiche (with werewolves) of just about any movie you can name, from
Apocalypse Now
to
Zulu
. Liam Cunningham's transformation isn't much technically. But the simple fact that he does the classic fall-behind-a-piece-of-furniture-and-come-up-hairy maneuver in a movie that is a sequence of homages is pretty sweet.
Monster Squad
And speaking of homages, Fred Dekker's kiddie classic that honors the Universal monster movie legacy features some pretty good effects from Stan Winston. The final version of the Wolf Man, who indeed has nards, looks like a Bernie Wrightson werewolf, so extra points for that!
THE MEH!

Silver Bullet
Kind of blah work from Carlo Rambaldi, who had previously won an Oscar for his creature effects on
Alien
and
E.T.
. Everett McGill's wolf form is a little too apelike, and there's not enough hair to cover the latex. Still, a werewolf using a truncheon is kind of novel.
New Moon
Oh, look! Bella is having a hissy fit. There's something new. And a handsome supernatural boy comes to her aid. That never happens. Really cartoony CGI work here. Though the suddenness of the transformations is kind of effective.
THE WORST!Thundarr the Barbarian: "The Brotherhood of Night
"
The normally pretty good animation of
Thundarr
(considering the budget and the era) falls flat with these transformations. The whole point of animation is that you can do whatever you imagine with it, and these transformations have no imagination behind them at all. Thundarr, in a post-apocalyptic Washington, D.C., faces werewolves led by the evil Ze-Von, as in almost "Warren Zevon," writer of the song
"Werewolves of London."
I Was a Teenage Werewolf
A piece of glorious cheese from the 1950s' drive-in era and an iconic bit of crap exploitation cinema, showing up in everything from the music of the Cramps to Stephen King's
It
. But why does Michael Landon's transformation make everything around him blurry and looking like Vaseline smeared on the camera lens?
Dark Shadows: Quentin's many transformations
Barnabas Collins' brother Quentin was a tortured soul, cursed with lycanthropy and prone to long soliloquies while changing ... which typically entailed him contorting himself into a pretzel. Yes, this was a low-budget show taped in one take. But how can we take any werewolf seriously when his muttonchops look like two carpet samples taped to his jawline?