Watch Videos of the 5 Best Animated Short Oscar Nominees
Yesterday's announcement of the
Oscar nominations
revealed 5 excellent shorts up for the Best Animated Short Film award.
French Roast
, A Pumpkin Factory/Bibo Films Production, Fabrice O. Joubert
Trailer (full film
here
)
Granny O'Grimm's Sleeping Beauty
(
Brown Bag Films
), A Brown Bag Films Production, Nicky Phelan and Darragh O'Connell
Full film:
The Lady and The Reaper
(La Dama y la Muerte)
, A
Kandor Graphics
and Green Moon Production, Javier Recio Gracia
Trailer:
Logorama
(Autour de Minuit), An Autour de Minuit Production, Nicolas Schmerkin (and
H5
)
Trailer:
A Matter of Loaf and Death
(
Aardman Animations
), An Aardman Animations Production, Nick Park
Trailer:
Irish Animation Booming
Ireland's animation industry is still relatively small, but according to this piece
in the Irish Times
, it is robust and growing. A few noteworthy facts and numbers from the article:
* Animation is the "star performer" of the Irish film and TV industry, and "the only independent audiovisual sector which predicts growth this year."
* There are 337 people working full-time in the Irish animation industry making it "the largest provider of full-time employment in the Irish independent film and television sector."
* The country doesn't have a strong domestic market for animation (an approximate population of 4.5 million will do that) which means that for some studios, up to 90 percent of their business is export-based.
* The Irish Film Board provides around €1 million every year for animation projects.
(Thanks
cartoon brew
)
Two Animated Films Nominated for Best Picture Oscar
News media stories about the Oscars are
cropping up all over
and all of them are saying the same thing:
Up
is only the second time since the inception of the award that the Academy has nominated animated films for Best Picture. (The first time was
Beauty and the Beast
in 1991.) What they should be writing is that today is a milestone day because two animated films were nominated for an Oscar:
Up
and
Avatar
.
There is little doubt in the minds of both Brewmasters, Jerry Beck and Amid Amidi, that
Avatar
will eventually be recognized as an animated feature as more and more films are created using the constantly evolving performance capture animation technique. Within the industry, most already recognize the film as heavily animated, from
top feature film animators
who wonder why
Avatar
's animators are receiving so little credit for their work on the film to animation union rep Steve Hulett who stated that if,
"Avatar isn't halfway to three-quarters animation, I will eat my computer."
Most importantly, had this film been submitted to the Academy for consideration in the animated feature category, it would have qualified under the
Academy's own rules
.
While James Cameron's publicity machine may be unwilling to acknowledge the extent of animation used in creating Avatar, let us be the first to congratulate Mr. Cameron on his nomination for his groundbreaking piece of animation.
(Thanks
cartoon brew
)
Fatkat Animation owes $532K, say claim statements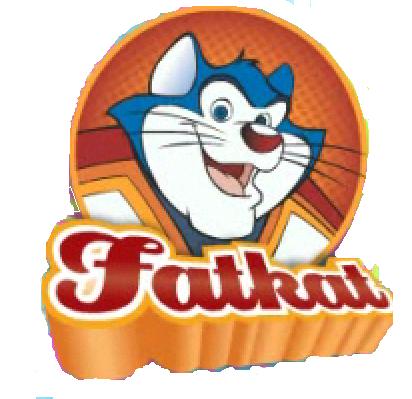 New Brunswick's now-defunct Fatkat Animation, which produced cartoons for
Family Guy
and other TV series, owes $532,658.26, according to two statements of claim filed against the company.
The money came from three different contributions -- $30,623.72 from September 29, 2004, $126,979.44 from December 14, 2005, and $352,962.65 from August 7, 2008 -- the Miramichi Leader reported Saturday.
Vancouver's Aureus Financial Corporation, which loaned $32,953.84 to Miramichi-based Fatkat, filed its own statement of claim. Although $10,800 was repaid, $22,092.45 is still owed to the Aureus, a December 10 court document states.
That money was used to buy Adobe software for Fatkat Animation.
Terms of the loan stipulated that upon default on a payment, Fatkat would owe the entire amount of the loan. In its statement of claim, Aureus said that it contacted studio owner Gene Fowler in November seeking payment, but was told Fatkat filed for bankruptcy last June 19. Aureus then filed its statement of claim against Fatkat.
Times were good for Fatkat once. Through several different programs, Fatkat once employed over 100 people with help from the Canadian and New Brunswick governments.
Largely through government grants and loans, Fatkat grew from a one-man operation into Atlantic Canada's largest animation studio. It did projects for Teletoon and YTV, both major Canadian specialty channels.
But the studio ran out of contracts. In early 2008, it laid off staff.
Last August, hundreds of bidders came to Fatkat Animation's bankruptcy auction in Maugerville, New Brunswick. Of the nearly 400 items listed in the auction, everything -- from computers to desk chairs -- was sold and taken away.
In a court document filed December 19, the Atlantic Canada Opportunities Agency sought $510,565.81 from Fatkat and Fowler. From 2004 to 2008, Fatkat received $859,155 from the ACOA through both repayable and non-repayable funding. Of that, nearly $150,000 of was non-refundable.
But neither Fatkat nor Fowler, its former owner, has filed a statement of defence.
"Fatkat was a great creative team in a fantastic environment, but we just grew too quickly,"
Fowler said in an interview last May.
"We need to take it slow next time and grow only five to 10 per cent a year -- not the 1,400 per cent growth we saw between 2005 and 2007. We need to focus more on maintaining a strong bottom line."
Russia honors "The True Story About Three Piglets"
Russia's National Academy of Motion Picture Arts and Sciences has given Konstantin Bronzit's
The True Story About Three Piglets
the Golden Eagle for best animation of the year.
Co-produced in 2008 by Russia's Remir Production and the United States' Weston Woods Studios, the eight-minute film -- titled
Pravdivaya istoriya o trekh porosyatakh
in Russian -- is also known in English as
The True Story of the Three Little Pigs
.
Made using 2D computer and cutout animation, this classic story is provocatively recounted from the point of view of the wolf, bringing viewers the true tale of this much-maligned character. Was he really as big and bad as reported? Maybe. Hilarious? Definitely.
The film was based on a book by author Jon Scieszka and illustrator Lane Smith. The English-language version was narrated by Paul Giamatti with a bluesy musical score by Chris Thomas King.
The Golden Eagle Award is a national award for motion pictures and TV series made in Russia. Established in 2002, the Golden Eagles are modeled on the Golden Globe Awards, as it honors both film and TV achievements.
This year's awards ceremony was held Friday at the Mosfilm studios in Moscow.
Fops
, by Valeri Todorovsky, was named the best feature film of 2009, while Karen Shakhnazarov's
Chamber number 6
was named the best producer's work.
Rerberg and Tarkovsky
, by Igor Mayboroda, was recognized as the best non-feature film.
Slumdog Millionaire
was named the best foreign film.
Bogdan Stupka won for best actor for his role in
Taras Bulba
, while Natalia Negoda was named best actress for her work in
Dram, Tambourine
.
Yury Korotkov was recognized as the best writer, Russia's Itar-Tass news agency reported. Oleg Yankovski, already recognized as a People's Artist, was given the Golden Eagle posthumously. Yankovski, a Soviet and Russian actor, died last year.
The Golden Eagles are awarded for filmmakers'
"professional contribution to the advancement of Russian and world cinema."
Lionsgate, Crest rub noses with Norm of the North
Santa Monica, California-based Lionsgate announced Monday that it will partner with Crest Animation Studios to co-produce the stereoscopic 3D animated family feature
Norm of the North
as the second film in their three-picture deal.
Lionsgate will distribute in North America.
Norm of the North
is written by Steven and Daniel Altiere. Delivery is anticipated for the first quarter of 2012. Lionsgate executive vice-president of family entertainment Ken Katsumoto will oversee the production for Lionsgate; Crest Animation president of production Richard Rich will oversee for Crest.
In the upcoming movie, Norm is a polar bear who finds shelter in an abandoned research station when his Arctic home begins cracking and collapsing beneath him. He is accompanied by three Arctic lemmings, sidekicks who instinctively copy Norm's every move. Norm enjoys this immensely, as he has a love of entertaining, and an aversion to the mundane work in his community.
All in all, life is good for our heroes; plenty of food, warmth, and aerobic dancing DVDs, which also help Norm perfect his
"moves."
But as the polar ice caps continue mysteriously breaking apart, their temporary home is abruptly dislodged, setting Norm and the lemmings on a journey that ends in New York City. Here, Norm is discovered by the head of a multinational company and becomes its mascot.
Suddenly, Norm is living his performing dream as a dancing star. Unfortunately, he also soon learns that the polar ice caps are continuing to break apart, and that the people that made his dream come true are responsible. Norm knows that he must stop them before they destroy his home, a realization that forces him to choose between life in the spotlight and his entire polar bear community.
The first film in the Lionsgate/Crest partnership is the upcoming CGI animated family feature
Alpha and Omega
, featuring the voices of Justin Long, Hayden Panetierre, Christina Ricci, Danny Glover, Dennis Hopper and Larry Miller. Directed by Anthony Bell and Ben Gluck,
Alpha and Omega
is expected to premiere this October.
Said Katsumoto and Lionsgate president of motion picture production Mike Paseornek,
"Our partnership with Crest has gotten off to a terrific start with Alpha and Omega, and Norm of the North is an ideal follow-up. In its range of characters, locations and narrative, Norm of the North offers a bounty of riches for family audiences." "We are delighted to be producing Norm of the North with our friends at Lionsgate,"
commented Crest Animation Productions CEO Noah Fogelson.
"This is a wonderful story, full of humor and heart, and stereoscopic 3D technology will bring it vividly to life."
Toonzone Interviews Rick Wasserman on Voicing "Planet Hulk"
Over the years, there have been many actors who have portrayed Marvel's Incredible Hulk on screens large and small. Rick D. Wasserman can now join their ranks as the voice of the Hulk in Planet Hulk, a new direct-to-video movie from Marvel Animation Studios now available on DVD, Blu-ray disc, and various on-demand services. The movie, based on the graphic novel by Greg Pak and Carlos Pagulayan, sends Marvel's green goliath to the alien world of Sakaar, where he is enslaved and turned into a gladiator, using his tremendous strength to survive the gladiator pits and his confrontations with the despotic Red King and his lackeys.

It is a very different Hulk story, requiring a very different Hulk, but the Broadway and TV veteran was more than up to the challenge.
Toonzone News
was able to chat with Wasserman by phone on the eve of the release of Planet Hulk about his take on the character and his experiences working on the project.
This interview contains
SPOILERS
for the movie.
TOONZONE NEWS: How did you get the role to be the Hulk in the new direct-to-video?

RICK D. WASSERMAN:
I auditioned like everybody else. My agent sent me a little bit of script from it. I don't even think it said
"Planet Hulk"
on it. It was just some Hulk lines with the direction that they're looking for a new Hulk, not the same Hulk we've heard before. This one was more introverted, a little sensitive and thoughtful. He's in an environment where he can't rely on his strength any more, so he has to use his brain and his heart. I thought, "Well, that's intriguing. I haven't seen that before." So I auditioned, and I got a callback, and the callback wasn't easy. They worked me (chuckles). They seemed to have a pretty clear idea what they wanted, and I guess ultimately I gave them what they wanted and they booked me.
TZN: I have seen an earlier interview with you where you mentioned that you hadn't read comics in the past very much?

WASSERMAN:
Yeah. I mentioned that at the Paley Center and I thought I was going to be killed (laughs), but everyone was very supportive of me, especially when I said that now I understand why people read comics. I just had never read them before. I was never really exposed to it, but after reading
Planet Hulk
, after I had booked the job, it became very clear very quickly why people read them. It's really such a powerful, epic storyline. And, of course, it's got a history and a lineage and it's extensive. The Marvel Universe is, in fact, a universe. It's modern mythology. It's just gigantic. It's very exciting to be a part of.
TZN: Did you read any other Hulk material or any other Marvel material to prepare?

WASSERMAN:
I didn't, because this Hulk was so specific. The only other Hulk I had in my head was the Bill Bixby/Lou Ferrigno 70's experience, which I loved. I was very excited to hear recently that Greg Pak was a big fan of that series as well, and that he brought some of that into
Planet Hulk
, because I can feel that. It's in there, and I love that. I love the tragedy of the whole thing, and I think he likes that, too.
TZN: What other sort of preparation did you do to kind of get into the role? What were you drawing from when you were auditioning or when you were reading?

WASSERMAN:
Well, the only thing I could really draw on, since I hadn't read
Planet Hulk
when I auditioned, was myself. The Hulk is a guy with a lot of rage and a lot of confusion and he feels a lot of rejection, and in some respect or another...I'm not saying I'm that guy, but I think universally, we all feel some of that, so I just tried my best to tap into my own experience. Right now, I'm working on an animated show with another guy who's the Hulk, and it's a very different Hulk than mine, but he, too, is kind of an inspiration. He's been playing the Hulk for a long time, and I can hear the history of the Hulk in his reads, and I drew from some of that. I drew from the Bill Bixby/Lou Ferrigno show, but mostly, this Hulk is always going to be a little bit Hulk/Rick Wasserman. It is a little bit me, just with all the rage and need getting amped up.
TZN: Is that the other person you're talking about Fred Tatasciore?

WASSERMAN:
Yeah, who is just spectacular. His Hulk is just amazing, and I knew and everyone else knows that I'm not ever going to be that Hulk. That's why this Hulk is just so different. It's just a different Hulk.
TZN: Were you recording that show at the same time when you were doing Planet Hulk?

WASSERMAN:
There was some crossover. I started
Planet Hulk
first, and then started doing Marvel Avengers, where I play Thor and Absorbing Man, and then went back and started doing more
Planet Hulk
as they kind of got a clearer picture of what they wanted. There were some ADR sessions in order to sweeten everything a little bit, so there was some crossover there.
TZN: Did you actually talk to Fred, then, about the role at all? Did you swap Hulk tips with each other or anything?

WASSERMAN:
(Laughs) Had a little head to head, heart-to-heart Hulk stuff?
TZN: Yeah, had a Hulk Summit?

WASSERMAN:
We never did. I'm kind of a passive observer, just to listen to Fred. That's pretty much all I need to do. Otherwise, it might start becoming Fred's Hulk, and they certainly don't want that. This is an altogether different Hulk. To draw on too many other Hulk resources might have been to a disservice to
Planet Hulk
.
TZN: One of the things I really liked about your performance was that I felt like there was a whole lot of texture and subtext despite the fact that there really isn't a lot of actual dialogue. Did you feel the same way when you were recording the part?

WASSERMAN:
Yes. There was, and that was discussed between the vocal director and the writers and myself. He's not very chatty. Not that Hulk ever is terribly chatty, but he purposefully doesn't say anything in this one. It's not because he doesn't have anything to say -- he's got plenty to say -- but he feels that he doesn't have anyone to say it to. He's been rejected by so many people, and so yes, he is largely taciturn in this. He's quiet. But, of course, when he does have something to say, it's usually pretty profound. And I love that...well, he does say "Smash" once. I know he does, but for the most part, he speaks in complete sentences and he's often eloquent in this. No one ever puts that together with Hulk, but he was in this one.
TZN: What choices were you making while you were recording to capture that sense of texture and that sense of nuance?

WASSERMAN:
I'll tell you exactly what we did: I didn't record with anybody else. To this day, I still have not met any of the other vocal talent. I recorded alone, after a number of the other actors had laid down their parts, so I could actually hear what a character in the scene is going to say to Hulk, so I could more accurately respond to them. The lights were turned down in the studio. I recorded alone in the booth, so that sense of being alone and solitary really helped fuel the performance. It was all very quiet, too, until I had to roar and scream, but when Hulk speaks, he's very, very soft spoken in this. He doesn't bark at anyone in this, really. And in those quiet moments, which Hulk previously has few of, I think you can hear his heart speak. That sense of brooding sensitivity, loneliness, and need for family. He goes through quite a transformation in this. It's a slow one, but it's a great one for Hulk. As an audience, we might have always put him in that category as "hero," but I don't think that the Hulk ever considered himself a hero. And at the end of this, he might start considering that he is a hero, which is kind of a fine evolution for a character to go through.
TZN: Was there any particular scene you can remember that really gave you a lot of trouble to get right?

WASSERMAN:
Well, on a technical note, all of the roaring and screaming had to be right, even though a lot of the time, we didn't have pictures. I didn't get to see what this thing really looked like until the premiere, and at some of the ADR I got to see some pictures. But they'd have to describe to me, like, "All right, Hulk is leaping 60 feet into the air and grabbing onto a giant metal worm and tearing him apart like a giant FedEx package. Go." And, you know, I would just give it my best and they'd go, "No no no! Not like that! Like a FedEx package." "Oh. OK." (laughs) So, they had a very clear idea in their minds what it should sound like, and that took some tries to get it right.
But I think the more sensitive scenes were the most challenging, only because it's new territory, and they're also, consequently, my favorite parts. I really like the fact that we had to stop and dig into Hulk and who he was in order to make these scenes play...these quiet scenes that he has at the end. He has a wonderful line about, "All my life, I've gone from one fight to the next, and now I don't know what to do." He's still triumphant in this thing, and yet so lost and alone and just on the brink of realizing that he needs other people.
TZN: I also picked up on the idea that he hasn't figured out yet that all these other characters around him have already taken him in.

WASSERMAN:
That's right, he's spent so much time rejecting, because he expects to be rejected. He hasn't even fully appreciated that he is growing a family.
TZN: What do you think was the funniest thing that happened to you while you were recording this part?

WASSERMAN:
(Laughs) My favorite thing of all time is during his fight with Beta Ray Bill. I'm one of the voices of the UFC, the mixed martial arts competitions, and I've been doing that for years and years and years and I happen to really like the UFC and mixed martial arts. I like a lot about it. And there's this great scene where he's finally got his strength, and he's overpowering Beta Ray Bill, and he's got him on the ground and he's straddling him, and he's doing what they call in mixed martial arts a "ground and pound," and I got such a kick out of that. I was in hysterics in the booth, just the fact that they have all these epic moves where the Hulk throws someone or tears something in half. This time, he gets on top of a guy and starts beating his face in with each fist. It was raw and very human and something I'd seen very often in the UFC.
TZN: Have you gone to acting school or had formal training as an actor?

WASSERMAN:
I did. I got my undergraduate theater degree from Temple University in Philadelphia, and then I got my graduate degree, my MFA, at UMKC, that's at Kansas City, for acting and performance. After that I went to New York and started doing theater and Broadway and television and that sort of thing.
TZN: What in that past work and in that training really helped or hindered you in your voice-over work in video games and now in animation voice over work?

WASSERMAN:
The biggest help all the training does for you is that it's all about vocal control, which is everything. It's about exercising your imagination and your range, which is all about animation voice over. Finding a voice and where to lay it in your throat. How to survive having session after session of screaming and shouting. I was in the
Lion King
on Broadway, and I got to play Scar, who's a big bad villain, and that kind of archetype is found commonly in video games and superheroes, so I learned all that stuff on the job.
TZN: I know we will hear you, hopefully soon, in God of War 3 and the new Avengers cartoon. Is there anything else you can talk about that's coming up next?

WASSERMAN:
Yeah, I just finished yesterday
Starcraft II
, which is going to be pretty cool.
Bioshock 2
is coming out, which is going to be good, and next week I start
Diablo III
. I'm the bad guy in that. So a lot of video games coming up. And of course, every day, I'm the voice of AMC, so it's always AMC, Fox, HBO...I do those promos every day.
Toonzone News would like to thank Rick Wasserman for taking the time to chat with us, and also Marisa Vaccari at Special Ops Media and the PR team at Lionsgate for arranging the interview. To keep up with Rick and his current projects, you can
visit his official website
.
Planet Hulk
is available now on DVD and Blu-ray disc.
Is This A Smurf From Raja Gosnell's Live Action/CGI Project??
UGO has what appears to be a whole-body shot of a Smurf from the forthcoming live-action/CGI adaptation by Raja Gosnell (the first two
SCOOBY DOO
movies,
BEVERLY HILLS CHIHUAHUA
).
See the whole thing
HERE!
He looks like one of the Village People.
(Thanks
AICN
)
Through the Hat
Walt Disney Animation Studio employees, July 2009.
Most of my morning was spent at Walt Disney Animation Studios, where
Rapunzel
(still its name) is shifting into higher gears.
"We've got lots of inventory now. In a month and a half, we'll be doing sixty hours per week, but it hasn't gotten crazy yet."
Everybody expects it to get crazy. The schedule is not long and the production is not simple ...
But everybody seems up to it. (When I ask people how morale is, they smile and say:
"It is what it is."
)
(Thanks
Animation Guild Blog
)
Veritas Students Craft Gringo Pinto
At
Universidad Veritas
, the Costa Rican animation school, Guillermo Ramos and Adrian Espinoza directed this CG short film, titled
Gringo Pinto
, in 2009. It's in Spanish, and I think I'm the only Los Angelino who doesn't speak even a little – so I'll have to rely on your comments to confirm my suspicions that this is a clever film. Visually, it already has my interest.
(Thanks
lineboil
)
SpongeBob Still BMOTv'
SpongeBob SquarePants
was the number-one series on television with kids and tweens, and on basic cable with total viewers, placing five out of the top 10 telecasts on all TV with K2-11 for the month.
SpongeBob SquarePants
has been the number-one animated show among K2-11 for the past seven consecutive years.
The Penguins of Madagascar
ranked second only to
SpongeBob
as TV's top animated show among kids 2-11and 6-11, and with total viewers on basic cable in January.
Nickelodeon's 24-hour preschool network, Nick Jr. boasted its highest-rated and most-watched month ever in January with kids 2-5 and total viewers, while Nick at Nite finished the month as the top basic cable network among Women 18-49. Nickelodeon's January performance marks the net's most-watched month among total viewers in the network's 30-year history. Nick also claims basic cable's top spot in total day with all key demos for the month.
New NSFW action-packed Kick-Ass international trailer
MSN
has posted the latest trailer for the upcoming satirical superhero movie
Kick-Ass
, an R-rated international video, below.
We're just loving this movie.
Matthew Vaughn directs based on Mark Millar and John Romita Jr.'s comic.
The new trailer fleshes out Aaron Johnson's hapless title hero, with more of Hit Girl (Chloe Moretz), Big Daddy (Nicolas Cage) and Red Mist (Christopher Mintz-Plasse), as well as a new look at the villain, played by
Sherlock Holmes
' Mark Strong.
It opens
April 16
. Can't wait. Can you?
Patrick Stewart Doesn't Expect To Return For 'X-Men: First Class'
Acclaimed British actor Patrick Stewart may be finished with the
"X-Men"
film series.
During an appearance at an Australian
"Star Trek"
convention, the actor who portrayed Professor Charles Xavier was asked about the possibility of returning for Bryan Singer's upcoming
"X-Men: First Class."
According to
Trek Movie
, Stewart joked that Singer was going to hire eight-year-old actors for the film and said that he didn't expect to be involved with the project.
However, Stewart did mention that portraying Professor X during the first three "X-Men" films opposite Ian McKellen as Magneto was
"one of the best and most fun experiences"
he ever had, and added that it was
"the best job in the world."
Stewart also noted that
"working with Ian [McKellen] again would be wonderful."
Stewart's remarks echo
comments made by McKellen late last year
regarding the proposed
"X-Men Origins: Magneto"
film.
"I think it would be about the younger Magneto, and the most I could hope for would be to top and tail that,"
said McKellen.
"They can't have someone whose face is as lined as mine any longer!"
Back in December,
Singer confirmed his return to the "X-Men" franchise
and emphasized that "X-Men: First Class" would portray
Xavier and Magneto as younger men
during the early years of their relationship. Singer also indicated that
"X-Men: First Class" might supersede the "Magneto" solo film
.