Batman: Under The Red Hood site live
The official website for
Batman: Under The Red Hood
, the next entry in the ongoing series of DC Universe Animated Original Movies, is now live. Arriving on DVD and Blu-ray
July 27, 2010
from Warner Premiere, the film's trailer and film images are now viewable, with updates including new images, video, cast information and contests on the way.
Click on any of the images below to enlarge:
Don Bluth to Speak at AnimationNation Night in Burbank
If you are in Los Angeles this Tuesday (
May 25)
, you won't want to miss a special evening of conversation with animation legend Don Bluth put together by Charles Zembillas and his awesome team at AnimationNation. The event, which begins at 7:30 p.m., is part of the popular A.N. Night series of interviews with toon greats and meet-and-greets held on the last Tuesday of each month in Burbank.
"When Don Bluth is introduced at AnimationNation Night on May 25, 2010, it will not only be a highlight of my career, but of my life,"
says Zembillas who is founded AnimationNation founder in 1999.
"From the time I first read the news in my hometown newspaper in 1979 of the animators exodus he lead from Disney Studios to produce The Secret of NIMH I was mesmerized. Don was the first herald of the coming of the Second Golden Age of Animation, and as he progressed with his masterpiece, I knew that I had to get to Los Angeles to be a part of the exciting things that were going on because of him."
The AnimationNation website recently went through a redesign and is now upgrading its message board.
"We wanted to echo the progressive moves of the home page which will offer our participators the capacity to showcase their videos at any time,"
says Snakebite, AnimationNation's creative director and event organizer, who is also an artist and videogame designer.
"Our new registration screening format allows our message board to have a free dynamic where we don't have to control our members actions once they start participating. With this format we expect to see much more original and cutting edge content being posted at any given moment. Our general idea is to give our members as much as an independent voice as possible."
Zembillas
Zembillas
, who is also the founder and president of TheAnimationAcademy.com, is an acclaimed character designer whose credits include Fievel the Mouse from
An American Tail
and Jak and Daxter from
Crash Bandicoot
and
Spyro the Dragon
.
This Tuesday's AnimationNation Night with special guest Don Bluth will be held at Burbank Assoc. of Realtors Building located at 2006 W. Magnolia Blvd.,
Burbank, CA 91506.
For more info, visit
www.AnimationNation.com
(Thanks
Animation Magazine
)
Iron Man: Armored Adventures Renewed for Season 2
Iron Man's return to the big screen has been a big success, so it's no surprise that his animated TV version is returning as well.
Nicktoons has announced a second season of
Iron Man: Armored Adventures
, the top-rated animated action series about a teenage Tony Stark.
The new season will consist of 26 episodes and will feature such well-known Marvel characters as Nick Fury, Whiplash, Doctor Doom and Magneto. This season also will resolve the Makluan Ring storyline.
"From the mega successful feature films to the timeless comic books, fans can't get enough of the Iron Man character,"
said Keith Dawkins, Nicktoons general manager and senior VP of Nickelodeon programming partnerships.
"We hear our fans clamoring for more Iron Man: Armored Adventures, so we're thrilled to bring on a second season to give them what they want.""We are very happy to have Nicktoons continue as the home for Iron Man: Armored Adventures,"
said Eric S. Rollman, Marvel's president of animation.
"The Nicktoons team are all Marvel aficionados which is reflected in the promotion and marketing they put behind the show. The new season is well into production and promises even more action, adventure and fun to our new and loyal fans."
The series is Nicktoons' highest-rated original series premiere with boys 6-11.
(Thanks
Animation Magazine
)
DQE, Onyx, Fidelite Team on 3D Prodigies Feature
DQ Entertainment, Onyx Films and Fidelite Films have begun production on the stereoscopic 3D animated feature film
The Prodigies
.
The movie is being made with motion capture technology with a budget of about $28 million and a scheduled release date of March 2011.
Warner Bros Pictures, Studio37 from Orange group and Kinology are responsible for Distribution and Sales.
The film is based on Bernard Lenteric's 1982 novel, with by Matthieu Delaporte and Alexandre de la Patelliere writing the adaptation.
Antoine Charreyon is directing the film, with Victor Antonov of the videogame hit
Half-Life 2
as artistic director and comic-book artists Humberto Ramos and Francesco Herreira on character design.
The film is about five teenagers who are violently assaulted and use the trauma to lash out against the world in a cold and calculating way.
"After Renaissance, we wanted to bring a new form of visual entertainment to teenagers and young adults,"
says Aton Soumache, chairman & CEO of ONYX Films.
"The 3D stereoscopic technology offers an immersive experience combined with the ambitious and visually challenging graphic designs and a compelling storyline. The skilled team at DQE is doing great justice to this challenging theatrical production.""Today by commencing the production of The Prodigies as a full stereoscopic 3D movie, Onyx is using DQE's immense technical and creative capability and floor capacity to complete this production on record time,
" says Tapaas Chakravarti, chairman and CEO of DQE.
(Thanks
Animation Magazine
)
TV voice actress, teacher Cynthia Songe dead at 58
Voiceover actress Cynthia Songe, spouse of famed animation voice director Susan Blu, died Wednesday in Arroyo Grande, California after a short illness. She was 58.
Possessed of a distinctive deep voice, she was also credited as Cynthia Songé and Cynthia Songey. She was in the voice casts of such TV series as
Ben & Izzy, Clifford, The Life and Times of Juniper Lee
and
Extreme Ghostbusters
.
As well, Songe guested in individual episodes of
The Tick, Jackie Chan Adventures, Roughnecks: The Starship Troopers Chronicles, The Mummy: The Animated Series, Jumanji, Men In Black: The Series
and
Special Agent Oso
.
A member of the voice cast of the 2009 movie sequel
Curious George 2: Follow That Monkey!
, she was also in direct-to-video productions -- as Sheigra in
The Life & Adventures of Santa Claus
(2000) and as a voice cast member in
Superman: Brainiac Attacks
(2006).
She was also heard in the movie
Stuart Little
.
Beyond acting, Songe was the casting director for 2003's
"A Life and Seth Situation"
and "
The Not So Golden Calf,"
entries in the direct-to-video Kids' Ten Commandments animated series.
Born at Hollywood Presbyterian Hospital, Songe attended Beverly Vista and Beverly High, graduating from University High. She graduated from UCLA with a B.A. in theater arts, where she performed in numerous plays, worked in the film and TV departments, and garnered a distinguished Hugh O'Brian Award for acting.
After college, Cynthia continued to work in theater as an actor and director, as well as becoming a member of the Ensemble Studio Theater. She was accomplished, in television and film as an actor, but after taking a voiceover class with Blu, she found her niche.
She collaborated with Blu in teaching her students to do voiceovers, focusing on the perfection of what she called
"the signature voice."
Her voiceover classes typically had wait lists of over 600 people.
A voiceover performer in both commercials and animation, she was represented by the William Morris Agency L.A.
Songe worked hand in hand with Blu as her casting associate for Blupka Productions, Blu's company.
With Blu and Molly Ann Mullin, Songe co-authored the manual
Word Of Mouth, A Guide To Commercial And Animation Voice Over Excellence
. Songe and Blu co-wrote
Word of Mouth: A Guide to Voiceover Excellence, Volume 3
in 2006.
Besides Blu, Songe's survivors include sister Susan Songey, nephew Chris Jackowchik and his wife Ginger, and grandniece and grandnephew Ellie and Will.
In lieu of flowers, the family asked that donations be made to Woods Humane Society in San Luis Obispo, California.
Howard Post (1926-2010)
Mark Evanier has reported
the passing of Howard Post
. Mark does a great job discussing Post's prolific career in comics. I, too, was a huge fan of Howard Post's work, not only in comics, but also of his brief stint as successor to Seymour Kneitel at the Paramount Animation Studio in 1964-1966. I got to interview him several times about that period (photo above is of me and Howard, at right, at the San Diego Comic Con in 2003).
Among the comic books Post drew, his work on Harvey's
Spooky
and Hot Stuff in the 1950s and 60s is his most significant, and influential.
But Post did some unique little things during his brief time as the head of Paramount's animation studio in the 1960s that are worthy of note. I like the Ronald Searle-esque
The Itch
, his adaptations of Jack Mendelsohn's child p.o.v. comic strip
Jacky's Wacky World
, and his ill-fated attempt to bring Bill Dana's
Jose Jimenez
to the screen. He was required to fulfill a pre-existing order of Seymour Kneitel/Eddie Lawrence
Swifty and Shorty
series. With nothing to lose, in the last S&S cartoon, Post decided to do without Lawrence's voice, painted the characters all in white and set them against impressionist background paintings. The end result,
Les Boys
(1965), is quite a treat - and a worthy tribute to a man who was always creative no matter the constraints.
(Thanks
Cartoon Brew
)
Brew Shopping Tip: Hallmark Hanna Barbera cards
I was searching for a Father's Day card yesterday and although my dad isn't particularly environmentally conscious, I had to buy this card (click thumbnails below to enlarge).
Apparently, the art staff at Hallmark, just like they did with
Looney Tunes cards we reported about in 2006
, now have the Hanna Barbera license and are creating cards in the style of Mel Crawford Golden Book art! Naturally, none of this card line is online, but there are some other attractive HB cards out there and several new retro-Looney Tunes that really appealed to me. And if any of the artists involved are reading this: please identify yourself! We love what you are doing!
(Thanks
Cartoon Brew
)
Passion Added to Born HIV Free Project
Jack Antoine Charlot at
Passion Paris
directed this 2-minute PSA for the
Born HIV Free
project, which is spearheaded by Carla Bruni, the first lady of France.
LAIKA/house Double Dips For Tostitos
Nicholas Weigel at
LAIKA/house
has directed another gorgeous CG spot for
Tostitos
, titled
The Flame and the Fantastic Flood
. Like the first one, titled
And Then There Was Salsa
, the ad features zero ad copy, but relies on animated action and world-class design to hold our attention.
Toonish Predictions: Things That Will, Things That Won't

Pixar (and other Disney companies)
will be staying on
board the sequel and franchise express, because conglomerates believe that's where the big, long-term money is:
Walt Disney Co. Chief Executive Bob Iger got right to the point in a conference call last week to discuss the company's financial performance with Wall Street analysts.


"Let me start off by saying how thrilled we are with the global success of '
Iron Man 2,'
"
he said.
"It makes me even more enthusiastic about the great things that Marvel and Disney can do together." ...
"I like franchises, not necessarily because they fit the corporate model, but because that's what I was a fan of when I was a kid,"
said Kevin Feige, president of Marvel Studios, who produces the company's films.
"Toys simply extend the experience that people had so much fun with for two hours in the theaters. And if it feeds other divisions, that's awesome."
Our fine entertainment conglomerates opt for awesome, every time. Creativeness and originality are all well and good, but it's awesomeness (as in awesome cash flow) that gets the Big Boys' blood racing ....
Fox News Corp. will keep searching for the next big animated teevee series. And will work to expand the Sunday night cartoon block, even as it hangs onto its current Sunday night cartoon block.
This will happen because
....
FOX Sunday's animation line-up #1 in Teens, 18-34;
Simpsons
#1
The Simpsons
' voice actors are going to have leverage at the end of the 22nd season (now in production). Fox will try to cut a deal to keep the parade moving forward. If new episodes end, the franchise withers that much more quickly. And Fox still wants another animated feature (how could they not?)
(And animation artists will continue to get squeezed amidst all the cost-cutting.)
Three Dee
won't
be the
box office salvation
that movie companies want it to be:
For the first time ever, a standard movie ticket will be sold for $20. The Wall Street Journal reports that several AMC theaters in Manhattan's Kips Bay neighborhood will charge the incredible price for a ticket to
Shrek Forever After
, the fourth
Shrek
installment from DreamWorks Animation, in IMAX 3D. ...
Happily, my local AMC (Burbank division) was selling
Shrek
Imax tickets for $15. But I don't think the big premiums for 3-D viewing is necessarily helpful as we move along. I think
price resistance
might be setting in ...
On Friday,
Shrek Forever After
grabbed an estimated $20.8 million on approximately 9,500 screens at 4,359 locations, easily leading the day but debuting closer to
Kung Fu Panda
than its
Shrek
brethren. The fourth
Shrek
's release included a record number of 3D locations (2,373) and a record number of IMAX locations (194), but how much they contributed is unavailable as of this writing.

Without a 3D boost,
Kung Fu Panda
made $20.3 million on its first day, while
Shrek the Third
generated $38.4 million on its first day and went on to break the animated opening weekend record with $121.6 million. Shrek 2's first Friday was also greater than
Shrek Forever After
...
Movie history tells us that technological changes at the cinema follow a kind of pattern: When sound came in (1927-28), people rushed to see whatever piece of crap was thrown at them because it was, you know, a
talking picture
. But that ended after a couple of years, and the drek that had a soundtrack couldn't find much of an audience.
Then came
three-strip Technicolor
, which added $400-500 thousand dollars to the cost of a film's budget (a sizable bite in the 1930s.)
Snow White, The Adventures of Robin Hood
and
Gone With the Wind
did huge business using the rainbowed process, but
The Wizard of Oz
and
Drums Along the Mohawk
didn't make their costs back.
So I think, as time flows by, studios are going to note that Three Dee is not enough. They must also create stories that movie goers want to see.
One last thing regarding DreamWorks Animation: I don't think I would agree with
director Mitchell's terminology
:
... "Dreamworks kinda works like a
hippie commune
, where everyone, like all the directors and [story] boarders, they all help each other out on other films. So, it was really neat to approach this — what was relatively new at the time this was three years ago that we started this film." ...
I've always thought of the place as more of a Florentine art workshop with high-end computers and render farms than a commune. But that's me.
I'm old enough to have actually wandered through a few hippie communes. And for one thing, DreamWorks Animation smells a lot better.
(Thanks
Animation Guild Blog
)
Total Drama World Tour Debuts June 21 on Cartoon Network
Monday nights are about to get a lot more dramatic, with Cartoon Network premiering the new series
Total Drama World Tour
on June 21.
The series, the latest in the
Total Drama
series, takes the show's 17 contestants — some familiar faces, some new — around the world to compete in the series' signature painful and embarrassing challenges for a chance to win $1 million.
Building on the success of
Total Drama Island
and
Total Drama Action
, the new series will be hosted by Chris McLean and his cohort, Chef, as the group travels the world in the Total Drama Jumbo Jet.
Viewers can follow the contestants online at
www.TotalDramaWorldTour.com
. Select
Total Drama
games, such as
"Splat Oberfest"
and
"Drop of Shame,"
will debut throughout the season, and four aftermath specials, presented by lovely new guest host Blainely and past contestants,Geoff and Bridgett, will premiere exclusively on the site.
Total Drama World Tour
is produced by London-based Cake Entertainment, owned and directed by Genevieve Dexter and Tom van Waveren.
(Thanks
Animation Magazine
)
Alpha and Omega trailer
On
September 17th
Lionsgate will release, via
Crest Animation
, the 3D animated feature film
Alpha and Omega
. Here's our first look:
(Thanks
Cartoon Brew
)
More pics from "Batman: Under The Red Hood"
Here are some pics from the movie
"Batman:Under The Red Hood"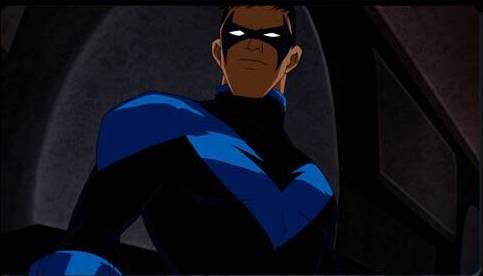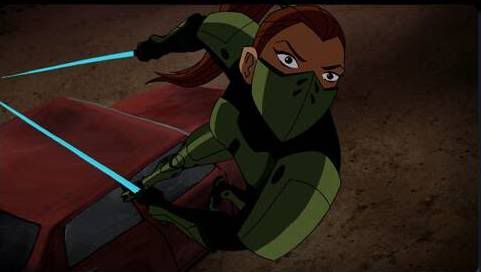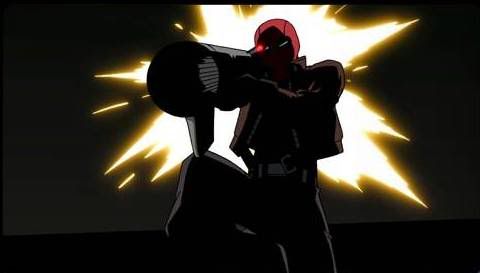 (Thanks
Comic Book Movie
)
Thundercats/Silverhawks Writer Missing; Possibly Murdered
Stephen Perry, who wrote for the 80's cartoons and worked for Marvel Comics, is currently M.I.A and his return doesn't look good...
Acclaimed writer for the cult classic cartoon
Thundercats
, Stephen Perry, has gone missing and is feared dead as there have been some disturbing finds near the location he was last seen. Perry had been going through tough times battling cancer and being homeless, living in his van. He was depending on fans' charity support to help put a roof over his and his 5 year old son's heads, while medical bills piled up on him.
WARNING: GRAPHIC CONTENT
Two suspects (Perry's roommates and former felons) are currently in custody and may be charged with Perry's homicide if a body is positively identified. A severed arm was found near Perry's abandoned van in a motel parking lot, while more remains were found at a in a nearby gas station dumpster.
Perry's son is safe and sound with his mother as the story is still developing but it does not appear to end up with a good outcome.
Perry's most well known works were writing jobs for the TV shows
Thundercats
and
Silverhawks
as well as the comic books
Timespirits
and
Psi-Force
for Marvel. A point of interest - his
Timespirits
comic has a crazy similarity between a main character and the Na'vi from
Avatar
- check it out. The comic came out in 1984 as an 8 issue limited series. I'm a well known Avatard, but if you look into
Timespirits
which predates the film by over 2 decades - the images speak for themselves.
(Thanks
Comic Book Movie
)
Dominic Cooper Cast as Young Howard Stark in Captain America
He will be the third actor to portray Tony Stark's father, and founding member of S.H.I.E.L.D., for Marvel Studios in next year's superhero adventure film.
When
Iron Man
graced theaters in 2008, audiences caught a few quick glimpses of the iron-clad superhero's father, Howard Stark. The minor role, originally played by Gerard Sanders, grew a big larger for the recently released
Iron Man 2
. Sanders did not return for the sequel, though; it was John Slattery who portrayed the older Stark in flashpage footage.
Several weeks ago the director of both
Iron Man
films, Jon Favreau, revealed that audiences will see a very different Howard Stark in the Marvel movie future... or should I say past. Howard Stark will be an integral part of Joe Johnston's
Captain America: The First Avenger
which begins filming next month in the UK:
"Yeah, because he was around then. ['Captain America'] is World War II. It wouldn't be that same actor, probably, because he would be much younger.[Howard Stark] was starting out during that time, and [he] was involved with the war effort, much like Howard Hughes."
And right he was.
Salon.com recently interviewed Dominic Cooper while the actor was attending Cannes to promote his film Tamara Drewe. Cooper revealed to them that he is
"slated to play Howard Stark (aka, Iron Man's father) in the upcoming 'Captain America.'"
That makes three different men that will end up collaborating to bring the once war mongering, turned world saving, industrialist to life on the silver screen. Though the past two times Stark Senior appeared may have been brief, Cooper's time on film will definitely show his importance to the Marvel Cinematic Universe.
According to dialogue from
Iron Man 2
, Howard Stark was not only a wealthy man who wanted to change the world, but a founding member of the clandestine government agency S.H.I.E.L.D. It's also very safe to assume that Stark will have a hand in the Super Soldier Program, which birthed the film's title character, Captain America.
(Thanks
Comic Book Movie
)