'Iron Man 2' blasts past original with $133.6M
Tony Stark piloted to the top of the box office but not the record books.
"Iron Man 2,"
the sequel starring Robert Downey Jr. as Marvel's gadget-happy billionaire superhero, earned
$133.6 million domestically on its opening weekend
, according to distributor Paramount Pictures' estimates Sunday. The opening rocketed past the original $98.6 million debut in 2008 and landed the record as the fifth-biggest opening weekend.
"We're thrilled with the combination of the way it's playing across the board,"
said Don Harris, Paramount's vice president of distribution.
"It's playing as a fanboy movie, but it's also playing as family movie, too. I even know a bunch of people who are planning to take their mothers to see 'Iron Man 2' on Mother's Day, which really made me chuckle."
"Iron Man 2"
has taken in $194 million overseas since it debuted in many international markets last week, bringing its worldwide total to over $327 million. While Hollywood blockbusters typically open around the same date in most countries, some get an overseas jump of a week or more on their U.S. debuts. The biggest opening came from China with $7.3 million.
"It's a perfect kickoff to the summer of 2010,"
said Paul Dergarabedian, box office analyst for Hollywood.com.
"It literally sets the tone for the entire summer movie season. To have the fifth biggest opening week of all time certainly sends a message that this summer season is going to make its mark. Audiences really do get caught up in that."
The victory of
"Iron Man 2,"
which is only available in 2-D, comes at time when 3-D films like
"Avatar"
and
"Alice in Wonderland"
have recently dominated the box office. IMAX chairman and president Greg Foster said the $10.2 million earned by
"Iron Man 2"
from IMAX theaters set IMAX's 2-D record, beating out the $8.5 million debut of
"Star Trek"
last year.
"I think people recognize IMAX is the way to see blockbuster titles, whether it's a 2-D or 3-D movie,"
he said.
The film continues the story of Stark, a genius industrialist who builds metal suits loaded with gadgets. In the follow-up, the superhero employs the assistance of his longtime friend and fellow crime fighter James Rhodes, played by Don Cheadle, to battle baddies such as Whiplash, a nasty villain with his own high-tech arsenal, played by Mickey Rourke.
"When we opened the original 'Iron Man,' it seemed to be one of the lesser known properties in the Marvel galaxy,"
said Paramount's Harris.
"Two years later, it's one of the most beloved characters. I think the people at Marvel are incredibly bullish about how future 'Iron Man' movies might do and how 'Iron Man' interacts with their other characters."
Despite the triumph over its predecessor,
"Iron Man 2"
didn't best the $158.4 million bow of
"The Dark Knight"
in 2008 or the $151.1 million debut of
"Spider-Man 3"
in 2007. It also didn't surpass last year's $142.8 million dawn of
"The Twilight Saga: New Moon"
or the $135.6 million course charted by
"Pirates of the Caribbean: Dead Man's Chest"
in 2006.
"Iron Man 2"
was untouchable at this weekend's box office though. The previous weekend's No. 1 movie, the Warner Bros. remake of
"A Nightmare on Elm Street,"
fell to No. 2 with $9.1 million, clawing to a total of $48.5 million. DreamWorks Animation's
"How to Train Your Dragon"
remained at No. 3 with $6.7 million, bringing its seven-week total to $201 million.
"Babies,"
the Focus Features documentary that tracks four tots during the first year of their lives, was the only other new release, debuting in 534 theaters at the No. 10 spot with $1.5 million. Hollywood.com's Dergarabedian said
"Babies"
could continue to crawl along this summer as an alternative to flicks like
"Robin Hood"
and
"Prince of Persia."First look at Day & Night
P

ixar Talk currently features a
brand-new still
from the upcoming short film
Night & Day
, which will be debuting alongside
Toy Story 3
on
June 18th
. Combining both traditional 2D animation as well as CGI, writer/director Teddy Newton's short follows the antics of two characters named Day and Night. The short is produced by Kevin Reher, with the musical score by Michael Giacchino.
"Pixar Intro Parody" wins pair of Webby Awards
Gloo Studios Inc.'s animation work for
"Pixar Intro Parody,"
a College Humor comedy short, has won the Webby Award for Best Animation, as well as the People's Voice Award.
Pixar Intro Parody
, an animated short in which the Pixar mascot Luxo Jr. accidentally kills the letter "I," consistently held more than 75% of the People's Voice votes through the 16 days of online voting. Trophies for both of the awards will be handed out June 14.
The Webby Awards are the Internet's most respected symbol of success, and this year's awards received nearly 10,000 entries from over 60 countries worldwide. Winners are chosen by the International Academy of Digital Arts & Sciences, a global organization whose members include David Bowie, Harvey Weinstein, Matt Groening, Internet inventor Vinton Cerf and Twitter co-founder Biz Stone.
Founded last year, Gloo Studios is a visual effects and film production company based in the Vancouver suburb of Burnaby, British Columbia.
Gloo visual effects director Mike Ritchie spent well over a month crafting the short from a College Humor script. The process included building over 100 3D characters and objects from scratch in addition to taking over two weeks to render.
"It's really easy to make great videos when you're working with a company like College Humor,"
said Ritchie,
"but I've always been especially proud of this one and it's a great feeling knowing that it's being recognized like this."
Watch
Pixar Intro Parody
and other videos on Gloo Studios' Web site at
www.gloostudios.com
.
Keener, Stone Added To Crood
Catherine Keener and Emma Stone were added to the short cast list of DreamWorks Animation's 2012 animated film
The Croods
. Previously, only two voice actors had been named for this Chris Sanders and Kirk De Micco feature- Nicolas Cage and Ryan Reynolds.
Catherine Keener will play Cage's wife Ugga, and Emma Stone is their daughter Eep.
Tanie Kitabayashi was "My Neighbor Totoro" grandma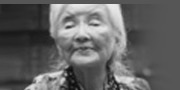 Popular Japanese actress Tanie Kitabayashi, the voice of grandmother Kanta no obâsan in the 1988 Studio Ghibli movie
My Neighbor Totoro (Tonari No Totoro)
, died April 27 of pneumonia at a Tokyo hospital. She was 98.
Kyodo News confirmed the film, TV and stage star's death with Mingei Theatre Co. officials on Thursday.
Kitabayashi was also in the cast of 1989's
Twilight of the Cockroaches (Gokiburi-Tachi No Tasogare)
, a movie that combined animation (the cockroaches) with live actors (the humans).
Born Reiko Ando in Tokyo on May 21, 1911, she began as a stage actress. Early in her career, she became well-known for portraying older women. Kitabayashi was a founding member of the famed Mingei Theatre, founded in 1950.
She won the Award of the Japanese Academy for Best Actress for her role in
Daiyukai
(1991). The role also won her Best Actress awards at the Mainichi Film Concours and Kinema Junpo Award.
In 1960, she won Best Actress awards at the Mainichi Film Concours and the Blue Ribbon Awards for her work in
Kiku to Isamu
.
For her role in Amida-do dayori, she won the Award of the Japanese Academy for Best Supporting Actress in 2003.
Kitabayashi's well-known film appearances included
Branch School Diary
(1978), Tora-san's
Song of Love
(1983) and
Letter from the Mountain
(2002). Her other films included
Children of Hiroshima, The Hole, My Second Brother, Odd Obsession, Foundry Town, The Insect Woman, Apart from Life
and
Rainbow Kids
.
In 1978, she received the Japanese government's Medal with Purple Ribbon, which is bestowed for accomplishments in the arts, academia and sports.
Shareholders
It seems as if the entire history of Russian animation is now on You Tube if you search deep enough. Here's a good one and certainly worth a look if you've got a spare 22 minutes (it's broken up in three parts). It's called
Shareholders
(1963, directed by Roman Davydov) and it's quite a scathing look at American capitalism. A real piece of cold-war propaganda:
(Thanks
Cartoon Brew
)
Cool Stuff: Kung Fu Bunny
I bring you a series of adorable shorts which mix live-action stop-motion and flash animation, called
Kung Fu Bunny
. The over-arching story involves an animator antagonizing his silent-but-deadly animated rabbit creation for a portion of the short and then paying for it by the end. They were created by Chinese independent animator and an instructor at the University of China,
Vincent
(Li Zhiyong).
The shorts work so well because they don't depend on language to communicate their messages and themes. They rely entirely on great visual and comic timing and are fantastically absurd. It was fascinating to watch the evolution of the animator's style over the course of the three shorts. I can legitimately say that I wanted more after watching these.
Kung Fu Bunny: Toto & Gogo
An artist brings a bunny skilled in Kung Fu to life with his pencil, only to have it turn against him. The vengeful creator draws a dog to hunt the rabbit down.
Kung Fu Bunny 2: Run Bunny Run
The bunny erringly stops in front of a large flower to urinate and finds it is attached to his creator's head. The rabbit escapes during an attempt at discipline and leaps into a well drawn on a sketch book page. The creator gives chase and hijinks ensue.
Kung Fu Bunny 3: Counterattack
The creator trains his animated dog to fight the the bunny that has taken over his desk area.
Don't forget to check out Vincent's
blog
, his channel on
tudou.com
and
YouTube
and an in depth interview with himon
neochaEdge
.
(Thanks
Toon Zone
)
Cool Stuff: Red Dragon
Today's Cool Stuff was created by
Mike Kelly
and features what I like to call 100% unadulterated awesomeness. It's a flipbook animation of a fight sequence featuring Bruce Lee titled,
Red Dragon
. The animation, which was was not rotoscoped, is nice and fluid. His Bruce Lee moves like Bruce Lee. The key poses are dynamic. The choices of shots clearly had thought put into them. Put that all together and you've got an exciting fight sequence.
In 1972, Mike discovered the wonder of Kung Fu movies, began studying Karate and was introduced to flipbook animation. He became a fan of Bruce Lee, in 1973, with the U.S. debut of
Enter the Dragon
.
Mike interned at and was hired by New Genesis Animation Productions in 1980. They helped him to make his first demo reel, which featured a scene from
Enter the Dragon
. After showing his flipbooks and demo reel to Animation Director,
Bob Godfrey
, Kelly was hired in 1983 as an apprentice animator on a Bruce Lee animated film produced out of Hong Kong. Additionally, he was the live-action actor used for the rotoscoped animation of Bruce Lee in the film. In 1983, Mike interviewed at Ruby-Spears. After showing his Green Hornet and Kato reel, he was rejected and told he couldn't draw by a gentleman who proceded to pull out work being done for
Chuck Norris: Karate Kommandos
(
Video
|
Show Info
).
Kelly decided to attend the Motion Screen Cartoonist Union in 1985 (now
The Animation Guild
), but didn't feel that his style of animation fit in. This prompted a slight career detour, allowing him to pursue his fantasy of becoming a martial arts movie icon. Mike has worked in live-action as an actor in
Heroes Three
(a.k.a.
Hunted in Hong Kong
),
Sakura Killers
(1987) and
The Dying Game
(
IMDB Credits
). The trivia section of his IMDB says,
"He had such an adoration for Bruce Lee that he would seem to be 'embodied' by Lee's essence when he was shooting movies."
In 2000, Mike sat down and animated the
Red Dragon
fight sequence in the flipbook format. He then enlarged the art using a Xerox machine, scanned it, imported it into Avid Media Composer and then added sound and music. The sound effects were borrowed from
Enter the Dragon
, with some additional yells being supplied by Mike himself.
He has since invested in Toon Boom 3.0 software and a Wacom tablet and is currently working on a recreation of the "Saw in the Head" sequence from
The Big Boss
. If you'd like to learn more about Mike Kelly and his process, check out this
User Story
on the Toon Boom Animation software site and his
YouTube
channel.
(Thanks
Toon Zone
)
"Vampire Knights" Goes OnlineVampire Knights
, an animated series about vampires and humans who attend the same academy, is now available through
VIZAnime.com
, VIZ Media has announced.
The story has students from Cross Academy's "Day Class" being protected by two Guardians from the vampiric "Night Class." One Guardian believes the two kinds can co-exist peacefully, despite her own history as a survival of a vampire attack; her partner disagrees.
The series is based on a manga by matsuri Hino.
Mini Links
Since it's late, and I can't think of anything useful to impart, here's a few bits of animated-related news.
1906
is apparently on the shelf, but
Empire Online says
Brad Bird is slated to direct another live-action feature:
...
Mission: Impossible IV
is officially going to
The Incredibles
writer/director.


"I dig Edgar [Wright]. Very nice guy, very smart, very talented, I'd really like to do something with him,"
said [
MI
star] Cruise, talking to Empire recently in Los Angeles.
"I met Edgar on the set of
Mission 3
. Simon Pegg and those guys are hilarious. I love
Shaun Of The Dead
. It's amazing. But we're working with Brad right now. I don't know if I'm allowed to talk about it but everything's signed... Brad is doing it."
So we guess Brad is doing it ...
Gloo Studios (of Vancouver) wins themselves a Webby.
... [T]heir animation work for
"Pixar Intro Parody"
, a College Humor comedy short, has won the Webby Award for Best Animation as well as the People's Voice Award.


"Pixar Intro Parody"
, an animated short in which the Pixar mascot Luxo Jr. accidentally kills the letter "I", consistently held more than 75% of the People's Voice votes through the 16 days of online voting. Trophies for both of the awards will be handed out on
June 14th
....
The L.A. Times
reviews the book
that tells the story of the movie studio created by Spielberg, Geffen and Katzenberg:
'The Men Who Would Be King'
by Nicole LaPorte


Nicole LaPorte's exhaustively reported book about DreamWorks SKG, the first new major Hollywood studio in more than half a century ... is the definitive history of the studio, an achievement of dispassionate reporting in the genre of corporate decline-and-fall ...

For readers interested in the power players, inside dealings and tick-tock accounts of Hollywood filmmaking,
"The Men Who Would Be King"
provides all the necessary fixtures and referents. ... Want to know the background on how
"American Beauty"
was made? There's a chapter on it. The nasty Oscar war for best picture between Miramax's
"Shakespeare in Love"
and DreamWorks'
"Saving Private Ryan"
? One on that, too. How the animated films
"Prince of Egypt"
became a huge disappointment at the beginning and
"Sinbad"
nearly sank the studio at the end? Ditto and ditto. ...
I'm a week late, but
here is
Mark Kennedy's head-kicker Part V:
I think most people don't draw as expressively as they can. They don't push their poses and expressions to the point that they could and ambiguous drawing is the result. We all know that one of the hardest parts about drawing is crafting an image where anyone that looks at it can tell exactly what the characters are thinking and feeling. It's not easy, and like all the other posts in this series, that's why I'm bringing it up. ...
(Thanks
Animation Guild Blog
)
Roy Disney Building
With pointy-hat Add On.
As I write, the Disney powers-that-be are unveiling a new name on the "Hat Building."
It's about to be (when they pull the cloth down) the "Roy O. E. Disney Building." And most of the Diz Co. hierarchy, along with Roy's family, are in attendance.
I know this because I ambled by the Disney Animation building this morning, where I found rows of wooden chairs being set up in front of a stand at the entrance.
Several staffers that the festivities would be taking place in late afternoon (now) and that it was going to be quite a to-do.
Elsewhere on the property, I had occasion to ask a Disney director if he was pitching new feature ideas of the hand-drawn variety to J. Lasseter. All he would say is:
"We're developing ..."
Add On:
And
here are pictures
of the renaming event. (You'll note it has the "e" and not the "O". The Roy O. Disney building is on the other side of the lot ...)
(Thanks
Animation Guild Blog
)
Ethics and Law
A little while ago I got an unhappy phone call from a board artist who's been with one of our fine animation studios for six years. He's concerned about getting laid off:
"I've been with my show longer than most of the other storyboarders. The directors are happy with my work, but management isn't too happy with me. I'm usually a couple of days behind schedule. I'm mouthy. And now I've got the feeling they're not going to hire me back next season. What I want to know is, don't they have any kind of obligation to keep me on next season? ..."
I told him,
"No, they don't."
Here's the problem: Artists being artists, they confuse
ethics
with legalities. Many of them think that there is some code of good corporate behavior floating out in the ether and that Time-Warner or the Disney Company, Viacom or News Corp. are honor-bound to follow it.
I'm here to tell you that no, they're not. For a couple of reasons:
1) There is minimal honor among multi-national conglomerates (just pick up a paper).
2) Unless there is a law or contract rule in place, there is nothing to prevent a company's bad behavior when that company gets a notion to behave badly.
I explained to the board artist that the only rule I could think of that even marginally protected him was the seniority clause in the Animation Guild's contract, but that the paragraph about seniority rights had been gutted pretty thoroughly in the 1980s and was now a shadow of its former self. Where once it had been reasonably strong, now it contained a paragraph that was mostly toothless. This is how it reads:
"In hiring, layoffs and recalls, the prinicple of seniority shall apply as set forth below, except that, where the merit and ability of one individual is,
in the sole discretion of the producer
, superior to that of another individual, Producer's judgement shall prevail unless the Union can demonstrate that the Producer did not reach its decision fairly and equitably and without illegal discrimination of any kind ...
Slicing through the legal verbiage, the above says that the Producer pretty much gets to decide who it keeps and who it lays off. (I know this to be true because when we've filed grievances under this clause the arbitrator invariably says: "The way I read this, the company gets to let people go pretty much as it sees fit. Because that's what the language says. So you lose.")
Of course, there's the larger question about whether this kind of behavior is ethical. I would say, resoundingly, that it's not. But ethics aren't enforceable in a contract arbitration or court of law. Ethics are something that your Mom and Dad teach you, that you learn in your place of worship, that you follow (hopefully) in the quiet sanctity of your home.
Ethics are not, in my experience, something that corporations pay much attention to. Companies exist to make money. Period. You want morality and/or empathy, go spend a long weekend with Grandma.
Because multi-nationals are not your grandparents and will not give you those things, now or ever. (The board artist was not happy when I told him this.)
(Thanks
Animation Guild Blog
)
Schrab and MC Griffin Wrap Up The Suits
Have you been following the new online series by
Rob Schrab
, the writer/producer/director of
The Sarah Silverman Program
? It's called
The Suits
, and it's apparently a 4-parter aimed at
Channel101.com
(which Schrab co-created with Dan Harmon), so I guess this is actually a mini-series. It's been animated by
MC Griffin
, who also won Schrab's Scud fan film contest. Enjoy:
For more on Schrab, check out the
2008 Lineboil interview
with this talented SOB.
'Captain America' Cast Adds Toby Jones As Arnim Zola
Director Joe Johnston's
"The First Avenger: Captain America"
has picked up another villain.
According to
The Hollywood Reporter
, Toby Jones has signed on to play Arnim Zola, a nazi scientist who used his horrific experiments to allow himself to unnaturally extend his life, ultimately leading to his consciousness being permanently stuck in a robotic body.
Jones has previously appeared in
"W"
as Karl Rove,
"Frost/Nixon"
as Swifty Lazar, Smee in
"Finding Neverland"
and in the
"Harry Potter"
film series as the voice of Dobby the House Elf. Jones is also slated to appear in an upcoming episode of
"Doctor Who"
as well as the feature film,
"The Adventures of Tintin: Secret of the Unicorn."
Arnim Zola was created by the legendary Jack Kirby in 1977 and first appeared in the pages of
"Captain America."
Throughout the majority of his appearances, Arnin Zola is usually portrayed as being subservient to the Red Skull — who is played by Hugo Weaving in the movie. Rounding out the cast are Chris Evans in the title role, Sebastian Stan as Bucky Barnes and Haley Atwell as Peggy Carter.
"Captain America"
is currently
scheduled to go in front of the cameras in June
, for a July 2011 release date.
A recent rumor also suggested that Joss Whedon (
"Buffy The Vampire Slayer"
) may be called upon
to rewrite the "Captain America" script
.
Jon Favreau Wants The Mandarin For 'Iron Man 3'
With the recent opening of
"Iron Man 2"
on Friday, the Marvel movie universe is on everyone's minds lately — and we're not alone in wondering w

hat the new film could mean for those that follow it.
How will the events of
"Iron Man 2"
affect
"Thor," "Captain America"
and
"Avengers"
? Heck, how will they affect
"Iron Man 3"
?
MTV News asked that very question of director Jon Favreau, who shared some thoughts on the franchise's future and said he still plans to get Iron Man's arch-enemy, The Mandarin, into the picture for the third installment.
"I would like 'Iron Man 3' to pay it off, but there's so much I don't understand yet about what the world is going to be like then,"
said Favreau.
"You've got 'Thor,' 'Captain America,' 'Avengers' all happening with different directors before 'Iron Man 3' — and that's all going to affect 'Iron Man 3.'""What's going to have happened by then?"
he asked.
"With 'Thor,' you're going to have all this supernatural stuff happening and magic and there's a lot of stuff going on in the world. If it's going to match the comic books, it's going to be incredibly complex for film."
As for Iron Man's ten-ringed nemesis The Mandarin, Favreau said the villain is still very much in play for the third film — but bringing him to the screen isn't without its issues.
"You have to do The Mandarin,"
he said.
"The problem with The Mandarin is, the way it's depicted in the comic books, you don't want to see that. He also has 10 magical rings, and it just doesn't feel right for our thing, so it's either tech-based or the rings are not really rings.""But maybe with 'Thor' and all those others you'll introduce magic to that world and it won't seem so out of place,"
he said.
Planet of Apes prequel gets 2011 release ... and CG apes?
Fox is confirming rumors of a
Planet of the Apes
prequel film, tentatively titled
Rise of the Apes
, and has set a
June 24, 2011
, release date.
Here's what Variety reported:
"Rise of the Apes"
is an origins story set in present-day San Francisco. The film is a reality-based cautionary tale, where man's own experiments with genetic engineering lead to the development of intelligence in apes and the onset of a war for supremacy.

WETA will render, for the first time ever in the film series, photo-realistic apes rather than costumed actors.
CG apes? We don't know about that ...
As previously reported, Rupert Wyatt (
The Escapist
) will direct from a script by Amanda Silver and Rick Jaffa.
Luke Cage film develops: Who'll play the Power Man?
Following a report that
Marvel would be developing films based on its back-catalog heroes
, a new report at the Los Angeles Times'
Hero Complex blog
hints that one of the first may be Luke Cage.
According to Hero Complex, an unnamed
"notable Hollywood star"
is in early talks with Marvel Studios about a
Luke Cage
movie. We're thinking: Dwayne Johnson? Vin Diesel?
Cage—a creation of writer Archie Goodwin and artist John Romita Sr.—first appeared in June 1972 in his own book,
Luke Cage, Hero for Hire
. Since then, he has played a supporting or major role in a number of important Marvel arcs, including the recent
Civil War
and
Secret Invasion
storylines.
Cage was written specifically to tap into the blaxploitation trend of the early '70s and was one of the first African-American superheroes to earn his own comic book. Born and raised in Harlem, he was paroled for a crime he did not commit in exchange for submitting to an experimental procedure that made his skin hard as steel and basically rendered him impervious to injury.
Working under the name "Power Man," he's also shown up in runs of Daredevil, The New Avengers and others and has frequently teamed up with Iron Fist, a martial-arts master who was launched to cash in on the craze for kung fu movies around the same time that Cage debuted.
Cage is not a huge name outside comic-book circles, so it's possible that a movie based on the character would be one of a group of smaller Marvel pictures that will use up-and-coming talent in front of and behind the camera, and cost far less than tentpoles like Iron Man and The Avengers.
Then again, if, say, Will Smith or Johnson is the "notable" star Marvel is in talks with, Luke Cage could become a very big and very expensive priority for the studio. There has also been some discussion online about the lack of major African-American superheroes in the movies, a debate which the literally tough-as-nails Cage could settle quite easily.
(Side note: Luke Cage was the inspiration for comic-book fan Nicolas Coppola to change his name to Nicolas Cage in an effort to establish an acting career separate from his family, which includes his uncle, director Francis Ford Coppola, cousin Sofia Coppola and aunt Talia Shire.)
First Look At Hit-Girl In The Vampire Teen Horror Movie 'Let Me In'
There was a lot of hype about how awesome the foreign vampire teen thriller
Let The Right One In
was, but I didn't get why. It's a good movie, but nothing earth shattering and I certaintly don't understand the need to remake it. And the only way it can make money is if they target it as a
Twilight
type film, which they'll probably do.
Kick-Ass
star Chloe Moretz posted the first look of her in the remake called
Let Me In
on her official website.
Here's the synopsis from the original:
A fragile introverted boy, 12-year-old Oskar (Kåre Hedebrant) is regularly bullied by his stronger classmates but never strikes back. His wish for a friend comes true when he meets Eli (Lina Leandersson), also 12, who moves into the apartment next door with a man who is presumably her father. But coinciding with Eli's arrival is a series of disappearances and macabre murders—a man is found strung up in a tree, another frozen in the lake, a woman bitten in the neck.

Captivated by the gruesome stories and by Eli's idiosyncrasies (she is only seen at night, and unaffected by the freezing cold), it doesn't take long before Oskar figures out that Eli is a vampire. Nevertheless, their friendship strengthens, and a subtle romance blossoms as the youngsters become inseparable. In spite of Oskar's loyalty to her, Eli knows that she can only continue to live if she keeps on moving. But when Oskar faces his darkest hour, Eli returns to defend him the only way she can...

Based on the best-selling novel by John Ajvide Lindqvist, Swedish filmmaker Tomas Alfredson weaves friendship, rejection and loyalty into a haunting and darkly atmospheric, yet poetic and unexpectedly tender tableau of adolescence.
Check out the pic below.
(Thanks
Latino Review
)
Here's the trailer from the original:
Interview: The Man Who Really Built Iron Man
If you don't know the name Shane Mahan, that's your loss. He's the real Tony Stark, the practical effects wizard leading the team who constructed the actual Iron Man suit for the Iron Man movies. And he's a great interviewee:
How many Iron Man suits are there? I mean, are there a lot of extras if one breaks or a piece breaks?
This is the conundrum because you always want to have a backup suit, a stunt suit, and we didn't have a backup Whiplash suit cause the Monaco scene is rough. It has a set of rubber arms as well as metal arms, but Mickey ended up wearing the metal arms most of the time. But in terms of the Iron Man suits, we had very little. We had one hero and a couple of head backups but that was it, and the same for War Machine. We had one suit kind of work for the whole show.
So are you sitting there cringing on the set?
Yeah, absolutely. Of course, because you've got to make sure that the hero shots look great and if you do some stunt work in it, you've got to fix it back up. It's challenging. Hopefully on the next one we'll get a few more pieces to spread around.
It's like having your teenagers take your Ferrari out. You don't know where it is, and when it shows up something's a little bit off... That was sort of how I felt the whole time.
So how many people are spending how much time actually constructing Iron Man ?
I think in the end, it's a revolving door, with teams that come and go. I think we had probably close to seventy people and you've got four, maybe five months. Also, you've got not just the Iron Man suit but Mickey Rourke's Whiplash suit, the drones and other aspects that you're building. You've got teams of guys working at their limits. Whiplash's suit was great fun because it was so different than anything that Tony Stark's world has.
Yeah it's absolutely different; and it's probably a practical suit used in most every shot.
Oh yeah, he's wearing it. The thing is, there's electricity being animated through it for obvious reasons—you don't want to electrocute your actor. It's meant to have deathly voltage coming out of it. But the suit he's wearing with the practical chest lights, and then the arms and the chassis, that's what makes up Whiplash.
Tell me about the new suit for Iron Man 2, the Mark IV.
We had really great success with the overall design of the first film's suit, which was largely designed by Marvel's art team—a great bunch of guys who are comic book artists, or come from that aspect—that helped enormously.
Having said that, though, we learned what worked and didn't work from the first film and then wanted to employ those aspects into the second film.
You can go down the path of the first film, which was a working prototype. In the perfect world, or in the real industrial world, you'll build a prototype and then you'll build it again. And you'll probably build it one more time before you make it where it you're happy with it. In the film world, you get X amount of time and resources and you really are racing to the finish line with the one piece. So you don't have a lot of time to do a lot of experimentation. What's great about doing a sequel is you can get all the brains together in one room to talk about what worked and what didn't work before—let's be very scientific about it.
So there were certain guidelines that we created for ourselves that are within what Jon Favreau wanted from us and what the actors wanted: We made the suits lighter, and we made them go on and off quicker. That helps production and that helps everybody—at midnight on a Friday night that certainly helps the actor's backs, too.
At this juncture, in terms of physical wearable suits, we built them from the hips up there were no legs or feet on these suits. Those of the the hybrid shots, if they are together, there would be a digital hybrid where the lower legs are digital but the upper body is practical.
So Iron Man was wearing green pants?
They had black ones with little checkered markers on them. Iron man is a tall suit, it's a six-foot five comic-book proportion, so battling or having the guys in these long suits—it was unnecessary. Jon Favreau really wanted our practical suits to be for intimate work, for when the helmet or visor are up, when the guys are really talking to one another. There's lots of great examples of that in the film.
The design of the suit itself changed with minor things. Ryan Meinerding, who redesigned the suits, did a great job. We would work with him to get it to function over the actor's bodies. And then we would take his designs, 2D designs and sometimes 3D designs, and remodel them to put in the process of how we manufacture the suits.
How do you actually fabricate the suit, do you use CNC machining?
Yeah, there's just a rough pattern that's made from, not a CNC, but rapid prototyping. Taking the digital model and making sure that the math is correct and having those grown. And then there is a lot of hands-on surface work, you have to sand and do a lot of work to those pieces to get them prepped. Then you remold them, cast them up, fabricate the suits, put them together, test it and paint it. There is a lot of processes to what happens—making sure we get the gold plating correct, the interior eye light and the hand light. There's all these little details that add up and have to be very user friendly and easy to put on and off, and easy to perform in.
Do these suits really have a lot of moving parts and motors?
Well, there are joints that are moving parts. It's the illusion of a surface of moving parts contained in a sort of hard surface. Obviously, when weapons deploy, even if it's a practical shot, that's a digital deploy on top of the physical suit because there's not enough actual real-world space to put something like [missiles] in.
Basically for the suits, the moving parts are the hands, the joints, the wrist, the torso, the neck and the arms. So the actor is performing it, the actor's actually walking and doing the movements and that's the way you have to make it—very user friendly. And the more comfortable you can make the suits, the more they're going to be used, so that's really what you go in thinking.
At Legacy Effects, you build actual, practical objects. How much does your team have to worry about the digital side?
There are going to be some shots that are completely animated because you can'y fly and roll through a house and come out unscathed with a practical piece of suit because it's going to break. And having said that, you want some close ups where you want to really feel that Downey is wearing the suit. Working with the digital effects teams on both movies has been great. What we do is, we build the suit, we paint it, we get it all it surfaces ready from construction. Then they scan it and take hi-res photos of all the surfaces. The model they build is really the full-size suit. That's the match, that's how it works.
Even down to texture and paint, I assume.
The texture and paint yeah. So it provides them a map of what they need and it also keeps the authenticity of how the light works on the suit in the real situations. Then they can employ that into their technology. I think that their technology has gotten better in the second film and I think ours has too. We've got a much improved suit the second time around.
That's a really cool idea—the suit is modeled in 2D and 3D by artists, it's manufactured in 3D and it's rescanned to be a 3D model again.
That's what gives it its cohesive nature. I think that we embrace the digital technology and that's why it's a comprehensive visual effect. It's one feeding the other.
A while back, you made a really interesting comment regarding digital vs practical effects. You said you knew your limitations and weren't going to try to make Iron Man fly—those shots have to be entirely done with digital animation. But given an unlimited time and resources scenario, could you make it work?
That would be brilliant if that would happen. Wouldn't it be cool to put a really great suit on one of those extreme parachuting kind of daredevil guys, and film him flying through the sky? That would be really cool. Just have some sort of hidden deploy parachute. I think you could get something amazing. But those are risky and not the sort of idea that goes well in a board meeting.
(Thanks
Gizmodo
)