Avatar has now officially made more than Dark Knight
Avatar
racked up more box-office records over the Jan. 22 weekend:
♦It exceeded
The Dark Knight
as the second-highest-grossing movie ever domestically ($552.8 million vs. $533 million).
♦It's closing in on
Titanic
as the biggest movie of all time: It's up to $1.841 billion worldwide, compared with the boat movie's $1.843 billion.
♦It was the number-one movie for the sixth consecutive weekend in a row, defeating
Legion
at number two ($18.2 million) and
Book of Eli
at number three ($17 million in its second weekend, for a domestic total of about $62 million).
♦
Avatar
now claims the all-time international total with sales to date of $1.288 billion, exceeding
Titanic
's $1.242 billion, the Reuters news service reported.
(The biggest movie of all time in North America—adjusted for inflation—is 1939's
Gone With the Wind
, with sales of almost $1.5 billion, according to BoxOfficeMojo.
Avatar
ranks at number 26 by that measure.)
Beauty and the Beast 3D release delayed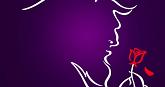 /Film
reports that Disney's 3D re-release of
Beauty and the Beast
has been pushed back to 2011. Initially scheduled to hit cinemas this February, the 3D debut of the Disney classic is now expected to be at some point in 2011.
First look at The Congress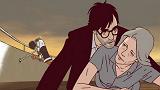 /Film
shares the first image from The Congress, director Ari folman's follow-up to the acclaimed animated foreign film
Waltz With Bashir
. The film is loosely adapted from the Stanislaw Lem short story,
The Futurological Congress.The Fantastic Mr. Fox DVD and Blu-ray in March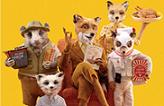 DVDActive
reports that Fox Home Entertainment has announced DVD and Blu-ray/DVD Combo releases of
The Fantastic Mr. Fox
for
March 23rd
. Extras on the DVD release will include a
"From Script to Screen"
feature, a Still Life (Puppet Animation) feature, and
A Beginner's Guide to Whack-Bat
. The Blu-ray/DVD Combo release will include that, along with a 6-part
Making Mr. Fox Fantastic
documentary, a
Fantastic Mr. Fox: The World Of Roald Dahl
featurette, and a digital copy.
The Great Mouse Detective: Mystery in the Mist Edition DVD in April The Great Mouse Detective
will get a slipcovered
Mystery in the Mist
Edition DVD on
April 13
, reports
UltimateDisney
. The release featuring an all-new digital restoration, will also include all-new bonus feature
"So You Think You Can Sleuth?"
. A making-of featurette from the 1980s and a sing-along of villain Ratigan's
"The World's Greatest Criminal Mind"
from the 2002 DVD would also be carried over.
Jean Simmons, co-star of "Spartacus," dies at 80
British actress Jean Simmons, who co-starred with Kirk Douglas in
Spartacus
, died Friday evening at her Santa Monica, California home. She was 80.
Simmons, who had lung cancer, won an Emmy Award for her role in the 1980s miniseries
The Thorn Birds
. After Laurence Olivier cast the teenager as the doomed Ophelia in his 1948 film
Hamlet
, she received the first of two Oscar nominations. More than 20 years later, she was nominated for her devastating portrayal of an alcoholic wife in 1969's
The Happy Ending
.
Late in her life career, she did voice work in several animated films.
Simmons was a council member in the 2001 Japanese-American animated co-production
Final Fantasy: The Spirits Within
.
In the English dub of Studio Ghibli's Oscar-nominated 2004 film
Hauru No Ugoku Shiro (Howl's Moving Castle)
, she voiced Grandma Sophie. And in
Thru The Moebius Strip
, the first 3-D CGI feature movie made in China, she was the voice of Shepway.
Her career blossomed in the 1950s and 1960s in such films as
Guys and Dolls
(for which she won a Golden Globe for best supporting actress) and
Elmer Gantry
(opposite Burt Lancaster).
When she was 14, a talent scout spotted her in a dance class. She had made several films before gaining notice for her role as young Estella in David Lean's film adaptation of the Charles Dickens novel
Great Expectations
. She was 17 the year that it was released.
Over a career that ran for more than 60 years, she appeared in about 55 feature films and almost as many TV productions. She co-starred with Sir Richard Burton in
The Robe
, Gregory Peck in the Western
The Big Country
, Marlon Brando in
Desiree
, and Brando and Frank Sinatra in
Guys and Dolls
.
She was born Jean Merilyn Simmons in London's Crouch Hill neighborhood on January 31, 1929. From 1950 to their 1960 divorce, she was marrried to actor Stewart Granger. She married director Richard Brooks in 1960; they divorced in 1977.
Jean Simmons is survived by her two daughters, Tracy Granger and Kate Brooks. Instead of flowers, the family suggests that donations be made to the Lange Foundation, a pet rescue organization, at
www.langefoundation.com
.
Virgin Records' Pathetic Attempt for Free Animation
Take a look at this distasteful work-for-free ad that Virgin Records posted on the
Anime Studio Forum
under the title
"Volunteer your work for Virgin's new online music show"
:
Hi, I'm one of the producers of Virgin's new global online music show Red Room. The show is aiming to be community-based and feature lots of user-generated content. Each week we feature new titles to go over new title music supplied by unsigned bands wanting a bit of exposure.
So-oooo - we are on the look out for animators who want to create a 4-8 second title sequence in turn for full credit and something to add to your showreel. Sorry we can't pay you - but we've hardly any money oursleves right now to produce the show! The show has just started so it's early days but we are aiming to get it shown around the world on different Virgin platforms as well as YouTube etc
If you're up for it - let me know! To prove I'm real - here we are:
http://www.virgin.com/music/red-room/rr-3-jarvis-cocker-imogen-heap-funeral-for-a-friend
The company is part of EMI, the third largest music company in the world. Yet when it comes to paying a few bucks to an animation artist, they have the gall to claim that
"we've hardly any money oursleves right now."
The readers of Anime Studio Forum are way too smart for this, and immediately called out Virgin for its embarrassing ploy to take advantage of the animation community. Forum user Rylleman wrote,
"Isn't Virgin one of the largest music companies of the world? To ask for free work in that position sounds greedy to me. Call a school and get an intern if you can't afford to pay people for their work,"
while JWLane wrote,
"Please communicate to Sir Richard Charles Nicholas Branson that I will provide animation services for this amount: a sum equal to Sir Richard's average restaurant bill, including liquor and champagne. I suspect that is equivalent to $500 (US) per second."(Thanks, Slowtiger)
(Thanks
cartoon brew
)
The Princess And The Frog's Supervising Animator Mark Henn – Part 3: The Orlando Features
Jeremie Noyer continues his multi-part discussion with Mark Henn, presenting a new chapter each fortnight in celebration of the worldwide launch of The Princess And The Frog from the US release to its European debut, and evoking the chronology and different aspects of the veteran animator's career, from his studies and dreams of working for Disney, to his first assignments and serving as supervising animator on the Studio's current contemporary classic!
Disney's Floridian animation studio is famous for the three animated features they produced,
Mulan, Lilo & Stitch
and
Brother Bear
, that held a very special position within the Disney pantheon. Mark Henn was part of the first two of them, and especially had a major hand in
Mulan
.
In this third part of our discussion with him, we talk about what made that experience so special.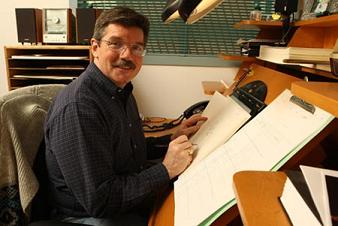 Animated Views: The launch of Mulan, the first full-length feature to be entirely produced at the Florida studio, must have been a great event!

Mark Henn:
Oh, it was great news!
Mulan
was a great story for us to start with. I really liked it. It was a very long experience for one thing. It was similar to what I did in the past in a lot of ways since it was another leading lady for me, but what her story was about was so unique and so compelling that it just captivated me from the beginning. Certainly, for me, one of my greatest memories was the simple fact that a group of us was able to go to China for research. To have an opportunity to do that was pretty amazing as far as I was concerned. We spent almost two weeks there, meeting with the people, seeing Mulan's world, meeting her people, meeting experts and people who historically knew the story of Mulan. She was so popular in China, her story is so well-known there that I felt as a great honor to help bring her story and her character to life. That, to me, was very exciting. That was definitely one of those once-in-a-lifetime experiences that a lot of people just don't get to have.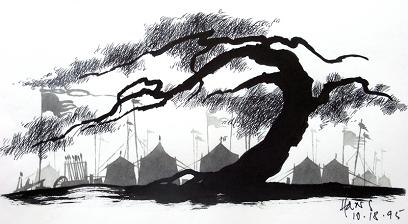 AV: In what way did that research trip in China nourish your approach to this character?

MH:
Well, I saw the land that she saw. I saw in the people of China the respect for her story and who she was. There is a lot of history and tradition there and she fits in all that: that was very inspirational to me. More than anything, everywhere we went, when you mentioned we were working on the story of Mulan, people's eyes just lit up. So, it was of great importance to me to make sure that she, as a character, was everything, hopefully, that the people of China, who grew up with this story, wanted her to be. That was a real challenge.
AV: Another challenge certainly was to deal with her transformation into a man. How did you deal with that?

MH:
That was certainly a unique challenge with her, too. When we drew her, we had the opportunity to actually adjust her design a little bit so that when she was disguised as Ping, as a soldier, that she was physically a little different in how we drew her than when she was herself as Mulan. That's something you probably wouldn't be able to do in live action. That was something we took advantage of. So, certainly, that was a challenge to have her disguised as a boy whereas she's still a girl who doesn't understand what being a boy is all about or about boys move and act, and that's part of how she learns. She's getting instructions from Mushu along the way – some not-so-good instructions – but that was part of the fun and the challenge of doing Mulan. You have essentially two characters to play with.
AV: Was the challenge more difficult than in the past?

MH:
It was mostly interesting. I wouldn't say it was difficult. It was definitely interesting. Again, what she did had to be believable so that the audience accept the fact that this girl disguised as a young man is trying to stick into the army, essentially to save her father's life.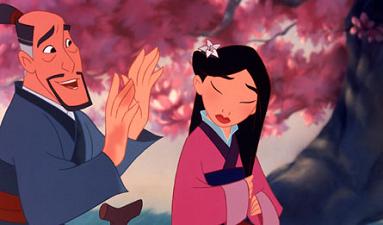 AV: Speaking of Mulan's father, you animated him, too. What was that like?

MH:
You know, I am a father. I have a daughter, and I guess I drew, if you will, on a lot of that emotion. That was kind of the source for a lot of what I was thinking about as I animated her. I ended up doing that because the directors came to me and they said that they needed this relationship to work. So they decided to ask me if I would be interested and I said "absolutely" because I agreed that's the emotional heart of the story, her and her father. If that didn't work, we would have no movie.
AV: The way you brought this relationship to life is incredible. I don't remember such a deep relationship expressed that way in the whole of animation history.

MH:
Thanks. That's the nicest compliment an animator can get. I'm no expert but having the opportunity to see how relationships work in China plays a big part in that success. I don't want to say that they don't have emotions but they keep their emotions. There's a lot of honor involved in China and in Chinese families. There is rank, there is respect for elders. Mulan understood that but she felt that the circumstances were so extraordinary that she was willing to kind of fly in the face of all that tradition in order to essential uphold the tradition and protect her father's honor, which was a very complicated emotion. That was very exciting to try to pull that off.
Her father represented all that tradition and honor, although he loved his daughter deeply. He took that honor to its limits and at the end of the last sequence when she comes home and everything is out now and she knows that he has every right to basically club her for doing what she did, potentially disgracing the family. Then, his love for her exceeded that honor, that stoic position and he allowed himself to step out and just express his deep love for her. As a parent, we all feel that way for our kids – at least I do. That gives you goosebumps talking about it. That was the emotional heart and soul of the film and that had to work. If it didn't, you just didn't have a story.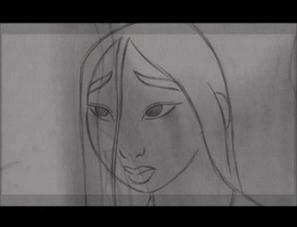 AV: The subtlety of these emotions fits perfectly the very pure design of the film, inspired by Chinese traditional art.

MH:
In my mind, I don't think you could have told that story without paying tribute to the incredibly rich artistic tradition and elements that you find in China. That was part of our trip over there: seeing all that and learning about that. You just couldn't ignore it. We had a terrific actually Taïwanese artist named Chen Yi who was very inspirational in helping to come up with these designs. We learned about the historical context, the art, we went from one dynasty to another – looking at the art is one of the ways they can identify the various Chinese dynasties. I'm really glad we had that chance and I think everybody on the film worked very hard to incorporate that without it becoming a documentary. That's always the balance: we're still making a piece of entertainment. But I think it's the level of research and detail that people expect in our films making them much believable.
AV: Was this delicateness of Chinese art a problem in expressing strong emotions in your animation?

MH:
That's always the struggle that you have when you animate these films. We don't create realism in the sense that if you're doing a human character, it's not going to look realistic. But the balance is finding an appealing way of drawing using the visual tools that you have in the design to convey the believable emotions that you want to get across. It's just a matter of finding kind of the visual language you need to use with your characters. Once you've found that visual language, then it's just a matter of understanding and making appropriate designs that are appealing but that communicate the emotion that you want. It's easy to make a very ugly drawing that looks realistic but it wouldn't be very appealing. That's always the struggle that we face on any of our characters, but particular on human characters. That's seems to be a greater challenge.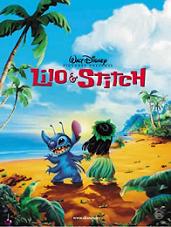 AV: Then, continuing your exploration of traditions, you animated the beautiful hula sequence of Lilo & Stitch.
MH:
That was a very poisoned surprise. I was initially going to animate Stitch in early talks with the production. But at that time I was deciding my life needed to move back to California. So, after ten years in Florida, I came back to California so I couldn't work on
Lilo & Stitch
. But they called me after I had got back here and said: "would you be interested in animating these hula dancers at the beginning of the movie that we have?" And I said: "Sure. Absolutely. I would love to do that." So, I had that opportunity and that was a lot of fun. They had shot some wonderful footage of authentic, not the kind of touristy luau kind of dancing that you normally would see. They had done their research as well, working with authentic Hawaiian dancers and hula dancers so that was a lot of fun and a great opportunity to be, even in a very small way, a part of Lilo, which I've always thought was a really fun movie. But I came back to work on
Home on the Range
, which is the next film that I worked on.
• In Part 4, we'll talk about Mark's taste for America's history and his involvement in John Henry and Home On The Range.
(Thanks
Animated Views
)
New Animated Gorillaz Videos Releasing Soon?
Gorillaz
, the virtual band that has released some of the best animated music videos of all time, are due to release a new album in March.
Plastic Beach
drops in March, and we can only hope that Pete Candeland and/or
Passion Pictures
is back at the animation controls when the videos start rolling out. Here's two teasers, which offer little more than some miniature sets.
Plastic Beach – Big Fog TrailerPlastic Beach – ReflectionUAF Nanook Hockey Will Nuke Your Arena
This opener for the
UAF Nanook Hockey
team is sports comedy gold. It's a perfect send-up of all those other CG intros we suffer through at various sporting events. The piece was directed by Jon Dorfman and Szymon Weglarski and Mike Martinez.
Sundance Reveals Old Fangs Online
Back in September
, we featured a trailer for
Adrien Merigeau's
animated short
Old Fangs
, which is playing at this year's Sundance Film Festival. The project came to life at Ireland's
Cartoon Saloon
(
The Secret Of Kells
), and you can now watch the full 11-minute film online.
Korean Short Look AroundLook Around
was produced back in 2008 by 29-year old Korean artist
Lee Kyu-tae
, and it has since toured to a number of festivals around the world. It's a film set in tribal times, where giant beasts threaten a tribe's safety and challenge it's best warriors to attack.
Jacques Martin, creator of "Alix," dead at 88
French writer and comics artist Jacques Martin, creator of the
"Alix"
comic strip, died Thursday, his publisher, Casterman, announced. He was 88.
Alix
, his most famous creation, was adapted into a 26-episode animated TV series in 1998. It aired on France 3 from 1999 to 2000 and was broadcast again on the network in 2003.
The comic strip, which takes place in ancient Rome, first appeared in
Tintin
magazine in 1948. It was eventually published in several countries around the world. One of its stories,
"Le spectre de Carthage,"
won the award for best French realistic comic book at the 1978 Angoulême International Comics Festival.
Born in the eastern city of Strasbourg on September 25, 1921, Martin studied in Belgium. At the magazine, he worked with
Tintin
creator Hergé and Edgar P. Jacobs. For 19 years, he collaborated with Hergé on many albums.
Martin has been created with practically creating the
"historical"
comic strip genre. He depicted Caesar's Rome with
Alix
, the Hundred Years' War with
Jhen
, and the Napoleonic era with
Arno
.
Due to failing eyesight, he left the drawing of
Alix
to Rafael Morales in 1998. The comic strip is still running.
7 animated features up for sound editing award
The Motion Picture Sound Editors Guild has nominated seven animated feature films for a Golden Reel Award.
9, Cloudy With a Chance of Meatballs, Coraline, Fantastic Mr. Fox, Monsters vs. Aliens, The Princess and the Frog
and
Up
are all nominees in the category of Best Sound Editing: Sound Effects, Foley, Music, Dialogue and ADR Animation in a Feature Film.
For Best Sound Editing: Television Animation, the nominees are
The Fairly OddParents: "Wishology: The Big Beginning", Monsters Vs. Aliens: "Mutant Pumpkins From Outer Space", The Penguins of Madagascar: "What Goes Around", Prep & Landing: "Half Hour Holiday Special", SpongeBob Squarepants: "SpongeBob Squarepants vs. The Big One"
and
Star Wars: The Clone Wars: "Landing at Point Rain."
Golden Reel Award nominees for Best Sound Editing: Direct to Video include the animated
B.O.B.'s Big Break
and
Tinker Bell and the Lost Treasure
.
Leading the nominations overall are live-action science fiction and fantasy films
Avatar
and
Star Trek
, each with three.
The 57th Golden Reel Awards will be held
February 20
at the Westin Bonaventure Hotel & Suites in Los Angeles.
Adventure Time is coming!
I have no love for Cartoon Network these days, but I will not let that stop me from trumpeting the forthcoming debut of Pendelton Ward's animated series
Adventure Time
(it's official title is
Adventure Time With Finn and Jake
but it'll always be simply
Adventure Time
to me). The on-air promos have started playing and the
production blog
is loaded with cool artwork. I'm excited!
(Thanks
cartoon brew
)
Hot Na'vi Sex -
Not Safe For Work
This animated viral
Avatar
spoof by Harry Partridge is XXX-rated - but it's also very funny (if you've seen the film) and I had to share it here.
(Thanks
cartoon brew
)
Aides Graffiti by Yoann Lemoine
As long as we are being XXX rated today, here's an ad promoting safe sex by animator
Yoann Lemoine
. It's cleverly conceived, funny and definitely
NSFW
:
Here's a much safer piece by Lemoine, a beautiful spot for France's TiJi children's cable channel:
(Thanks, Carlo Guillot)
(Thanks
cartoon brew
)
Fleischer Studio in Miami now a Police Station
When the Fleischer Studio moved to Miami in 1938, Paramount built a state of the art studio building for them to create
Gulliver's Travels
, the
Superman
cartoons and
Mr. Bug Goes To Town
(not to mention continuing the popular
Popeye
series). 70 years later, the building is still there at 1701 NW 30th Avenue (near the corner of NW 17th Street and 29th Ave. - current ariel view, above, via Bing Maps). It was, for over 30 years, a
Miami-Dade County Child Development Center
. Now, Brew reader Bob Frable sends us an update: the building was renovated
to become a police station
in 2007.
Photo's below (click thumbnails to enlarge) shows the
Miami Police Grapeland Heights Substation
as it appears today (left), an overhead veiw via Google Maps (center), and a diagram of the original Fleischer Studio offices (right).
(Thanks
cartoon brew
)
Linkorama (and 21st Century Roto!)
Links for your perusal, starting with DreamWorks getting a
pat on the head
from stock analysts:
Dreamworks Animation (DWA) shares received a lift today from UBS analyst Michael Morris, who upgraded the stock to Buy from Neutral, setting a new price target of $50, up from $34. The stock closed yesterday at $40.57. Morris lifted his 2010 EPS forecast to $2.75, from $2.29; the Street consensus is for $2.43.

Morris writes in a research note that the company is
"a unique media investment at the start of a strong cycle with no exposure to advertising volatility."
He notes that the company will release five films in the next two years, all of which you are bound to see if you happen to have kids ...
A new Belgian animated feature is, judged by
available evidence
, receiving enthusiastic reviews:
Every now and then, the movies cough up something so unusual, so bizarrely and confidently itself, that you're willing to overlook the flaws, which in any case tend to be those of enthusiasm and/or lack of money. ... Let us now add to the roster
"A Town Called Panic,''
which is from Belgium and suggests a fusion of
"Toy Story''
and
"Fantastic Mr. Fox''
as conceived by a pair of 10-year-old boys suffering from raging ADHD and an overdose of maple syrup.
Bloomberg
details
the ripples caused by
Avatar
. And how it struggled to get launched:
... [Fox] told us in no uncertain terms that they were passing on
Avatar
,"
Cameron says.

Cameron tried to persuade another studio to get involved. Walt Disney Co. had produced two of the director's 3-D underwater documentaries, so Cameron invited Dick Cook, then Disney's studio chief, to watch the clip.


"We loved Jim and would have liked to have worked with him,"
says Cook.
"He has an infectious love of 3-D that impressed us. Unfortunately, we never got that far."


The reason: Fox had the first right of refusal ...
Ari Folman's animated followup to
Waltz with Bashir
rolls out
in early Spring:
Just over a year ago it was announced that Ari Folman, director of the exceptional
Waltz With Bashir
, would next oversee an adaptation of Stanislaw Lem's story
The Futurological Congress
. The short story, which is only partially being used for the film, is about Ijon Tichy, a man
"who is propelled into a world where hallucinogenic drugs have replaced reality."
Now we've got the first still from the film, which stars Robin Wright and is called simply
The Congress
...
The question
is asked
:
Does the idea of Pixar - or rather, Pixar's people - moving into live action appeal to you? And do you expect to see Stanton thrive in his new arena, or struggle to make waves outside his natural habitat? Is the wonder of movies such as
Up
and
Wall-E
all in the animation, or do you, like me, suspect that these are works of unparalled dynamism and verve, filled with deceptively simple ideas that might just transform the wider film-making world?
The Examiner
directs our attention
to new stills (one of them up above) from a soon-to-be-released 3-D spectacular:
Just released from Walt Disney Studios are brand new ... photo images plus a brief interview featurette with actor, Johnny Depp, who takes on the challenging role of the Mad Hatter in the upcoming motion picture,
Alice in Wonderland
.

The epic fantasy-adventure, filmed in Disney Digital 3-D, is one of the most anticipated films of the year and is being released on
Friday, March 5, 2010
.
Six months ago, in the hallway of Walt Disney Animation Studio's hat building, monitors were showing Margie Belcher's/ Champion's black-and-white movie performance of Snow White. She wore Snow's dress, she had Snow's gestures. She ran through a tacky soundstage forest just like Ms. White did. (Or rather, Ms. White ran just like Marge.)
A lot of this archival footage was new to me, but I thought of it when I watched
this
:
Cameron and Co. have put together a featurette illustrating the acting process Sam Worthington, Zoe Saldana, and Sigourney Weaver went through [making
Avatar
.]. It may not be enough to get these folks a Oscar nom but it should earn them more respect in Hollywood ...
(The featurette has been up a while, but I'm slow sometimes.)
(Thanks
Animation Guild Blog
)
Green Froggy Watch
As
The Princess and the Frog
nears
the magical plateau of $100m, we initiate the latest Disney movie watch.
The Princess and the Frog
-- Thursday, January 21 --
$97,955,233
It's close to the marker, yes?
By way of contrast, two other animated films exited from theaters last week, both on Monday. Their box office totals:
Cloudy With Meatballs
-- Monday, January 18 --
$124,758,315
Planet 51
-- Monday, January 18 --
$40,230,452
And
Avatar
is still Number One.
(Thanks
Animation Guild Blog
)
Tinga Tinga Tales produced by Kenya's Homeboyz
This is the trailer for
Tinga Tinga Tales
, a 52-episode children's series produced by Nairobi, Kenya-based studio
Homeboyz Animation
. It will air on Disney Channel and BBC's children's network CBeebies, among other broadcasters. This is a
BBC video news story about Homeboyz
that shows glimpses of their studio and interviews artists working there. As far as I know, this is the first 100%-animated TV series to be produced out of Kenya.
The animation world is on the verge of a revolution in ideas and content. Tens of thousands of artists from Africa, Asia, South America and the Middle East have entered the industry in the past decade thanks to digital technologies that have made animation production affordable and accessible to all. As one of the Homeboyz artists says in the BBC piece, they're gaining experience and knowledge so they can someday start producing their own scripts and ideas. It'll be really exciting when they do.
(Thanks, Joe Fournier)
(Thanks
cartoon brew
)
Performance Capture Technology circa 1966: AnimaScope
Mo-Cap, Shmoe-Cap! Move over Robert Zemeckis - your ideas are old hat. Max Fleischer invented the rotoscope in 1917 and, thanks to this newly discovered piece of film, we now know Westworld Artists conceived motion capture for animation in the 1960s. Only they called it
AnimaScope
(nifty title, eh?).
AnimaScope
was
"animation without drawings"
. It was created by Leon Maurer (brother of comic artist Norman Maurer) and is related to his Colormation technique,
which we posted about in 2007
. AnimaScope was used in the original
Yellow Submarine
(ironic, isn't it?) and several Bakshi feature films, but essentially abandoned after that. Here's a look at the future of animation, that never was:
(Thanks
cartoon brew
)
Lee Unkrich auction for Haiti Relief
Ever wanted a
Wall-E
crew jacket — or a Woody doll autographed by Tom Hanks? Lee Unkrich (Director of
Toy Story 3
) is holding charity auction right now on
Ebay
. Lee is auctioning off a bunch of personal Pixar memorabilia with all money going to benefit Haiti. People can find out about the items and bid by checking out his
Twitter posts
.
(Thanks, Bobby Podesta)
(Thanks
cartoon brew
)
Jason Momoa is Conan! And wait'll you see who might play his dad!
Looks like Ronon Dex trounced Emmett Cullen to replace Arnold Schwarzenegger in the upcoming Conan reboot after all. Remember how
we told you
earlier this month that
Twilight: New Moon
's Kellan Lutz and
Stargate: Atlantis
' Jason Momoa were in the running to play Robert E. Howard's battling barbarian?
Well, according to
Latino Review
, Momoa, who had emerged early on as director Marcus Nispel's top choice, screen-tested yet again and blew away his competitors, one of whom turns out to have been
Supernatural
's Jared Padalecki. With less than eight weeks to go before the start of production, Momoa will start training for the part Monday.
But that's not all! The part of Conan's dad, Corin, has reportedly been offered to—Mickey Rourke.
The British like Avatar—and District 9, too!
Apparently the Brits like
Avatar
just as much as everyone else giving out awards these days. The 3-D sci-fi epic scooped up eight nominations, including best film, from the British Academy of Film and Television Arts in its Orange British Academy Film Awards. The South African sci-fi film
District 9
also scored well, snagging seven awards, while non-sci-fi pics
The Hurt Locker
and
An Education
took down eight nominations of their own.
Avatar looks certain to grab an Oscar nomination, considering that it's won Golden Globes for best picture and director and received widespread consideration elsewhere. However, both
District 9
and
Star Trek
appear to have a chance with the Academy this year as well, especially considering that there are 10 nominations to be had for the Academy Awards' best picture category.
Along with the BAFTA nomination for best film,
Avatar
got noms for James Cameron as best director, along with best music, cinematography, editing, production design, sound and special visual effects. While
District 9
didn't grab a best film nomination, it nabbed noms for Neill Blomkamp as best director, along with best adapted screenplay, cinematography, editing, production design, sound and special visual effects.
The animated
Up
was nominated for best original screenplay, animated film, and music.
Coraline
and
Fantastic Mr. Fox
were also nominated for best animated film. The British film
Moon
was nominated for best British film and best debut by a British writer, director or producer.
Other sci-fi and fantasy award nominations went to Saoirse Ronan as leading actress and Stanley Tucci as supporting actor for
The Lovely Bones
, vampire flick
Let the Right One
In for best film not in the English language, the apocalyptic
The Road
for cinematography,
Harry Potter and the Half-Blood Prince
for production design and special visual effects, Heath Ledger's
The Imaginarium of Doctor Parnassus
for production design and makeup and hair, and J.J. Abrams'
Star Trek
for sound and special visual effects.
Kristen Stewart (
Twilight: New Moon
) and Jesse Eisenberg (
Zombieland
) were previously announced as nominees for the Orange Rising Star Award.
The BAFTA awards will be given out in London on
Feb. 21.How Spielberg and Lucas inspired Legion's battling angels
What do the directors of
Star Wars
and
Jurassic Park
have to do with this weekend's apocalyptic angel thriller
Legion
? Director Scott Stewart got his start as a visual-effects artist at Industrial Light & Magic, working on Lucas'
Star Wars: Episode I—The Phantom Menace
and Spielberg's
The Lost World: Jurassic Park
and took away lessons he applied to
Legion
, which opens today.
Mainly,
Legion
doesn't subscribe to the new style of handheld camerawork, most popularized in the
Bourne
films. Old-school masters such as Lucas and Spielberg let you see the action, so Stewart does, too.
"I like fights where it feels violent and real and visceral, but you can kind of see what all the moves are,"
Stewart said.
"There's kind of a thing that's happening in movies right now where it's just [shaking cameras]. It feels violent, but you can't really tell what's happening."
The film's star concurred. Paul Bettany plays the archangel Michael, who defies God's order to his angels to wipe out mankind. On Earth, Michael assembles a stash of machine guns and holes up with the apocalypse's survivors in a remote desert diner.
"There needs to be a story in the fight,"
Bettany said.
"You need to understand cost and consequence and bruise and blood."
In his ILM days, Stewart saw jungle action sequences before they added the dinosaurs and desert planets before they added pod racers or aliens. Now he can tell when a scene is working before he even has to finish the visuals.
"That helped me demystify the post-production process,"
Stewart said in a group interview Thursday in Los Angeles.
"You learn a lot in post-production about how malleable imagery can be. When you're shooting and you're trying to make a schedule, you're trying to get a day. You know when you look at it that it's not quite right right now, but I've got the elements that I need here on this moment. I can move on, and then later I know I can erase that and add that and do that."
Stewart added:
"We look at it, and we're like, 'Son of a bitch, it worked.' You kind of know in advance that it's working."
Legion
is now playing.
Key to Avatar's success: It's a chick flick?
As James Cameron's
award-winning
Avatar
gets ready to storm the box office for the sixth weekend in a row, there's a new theory as to why it's clicking with audiences.
It's really a chick flick.
That's the take of Eric Felten, writing for the
Wall Street Journal
:
And then there is the gigablockbuster "Avatar," which won as the best movie drama at the Golden Globes and is likely to be lavished with Oscar nominations the week after next. What explains its astonishingly boffo box-office? Not its tired, self-satisfied politics. Nor even, by itself, the dazzling digital imagery. Rather, I suspect that driving ticket sales is the fact that the movie is a sci-fi (read male) shoot-'em-up (read male) aimed at a female audience.

Director James Cameron says that he started out to make "a classic guys' adventure movie" but the story ended up being all about women, with such themes as "how guys relate to their lovers' mothers." As the director told The New Yorker, "I try to do my testosterone movie and it's a chick flick."
Now that's something we didn't see coming, but it could explain in part why there is a small bunch of fans who are suffering
depression
at not being able to download their consciousnesses into giant blue tailed aliens.
Do you agree with Felten? Is
Avatar
really a chick flick in sci-fi drag?