The Indie Film Distribution Revolution
Inspiring
piece in the NY Times
about the growing trend of indie film distribution, and its historical roots in indie filmmakers like George Lucas and John Cassavetes. With more independent animated features being made than ever before, finding ways to distribute them outside of conventional Hollywood channels is more important than ever:
In the Old World of distribution, filmmakers hand over all the rights to their work, ceding control to companies that might soon lose interest in their new purchase for various reasons, including a weak opening weekend. (
"After the first show,"
Mr. Broderick said, repeating an Old World maxim,
"we know."
) In the New World, filmmakers maintain full control over their work from beginning to end: they hold on to their rights and, as important, find people who are interested in their projects and can become patrons, even mentors. The Old World has ticket buyers. The New World has ticket buyers who are also Facebook friends. The Old World has commercials, newspapers ads and the mass audience. The New World has social media, YouTube, iTunes and niche audiences.
"Newspaper ads,"
Mr. Broderick said,
"are mostly a waste of money."
(Thanks
cartoon brew
)
DQE Sells Jungle Book Series in Israel
India-based animation producer DQE has sold broadcast rights to its 52-episode CG animated series
The Jungle Book
to Noga Communications in Israel.
DQE execs say Noga is a good fit for the HD series because of Noga's experience in exploiting new content and the large market share held by its channels, The Children's Channel, Channel 8 and Logi Channel.
The series launched at the Cannes Festival and has since been sold to ABC TV in Australia, Disney Multiplex in Asia for broadcast. NBC Universal picked up home video rights for the United Kingdom, France, Australia, New Zealand and Japan.
The company also says it expects to announce strategic deals for North America and other major markets soon.
"Our collaboration with Israel's Noga Communications Ltd. is yet another affirmation of the quality of The Jungle Book, a home-grown TV series written in the U.K. and Paris and produced in India,"
says Tapaas Chakravarti, chairman and CEO of DQE Group.
"This production continues to generate worldwide interest and now boasts the participation of a number of marquee broadcasters and distributors."
Here's a sneak peek at the show.
(Thanks
Animation Magazine
)
Laff-a-Lympics Cross DVD Finish Line
Fans of the Scooby Doobies, the Yogi Yahooeys and even the Really Rottens will be running, jumping and skating into video stores to score some vintage 1970s Saturday morning animation.
The release of
Scooby's All-Star Laff-a-Lympics: Vol. 1
(Warner Bros., $14.97) brings four episodes of the Hanna-Barbera home on DVD for the first time. The series, which spoofed both the Olympics and ABC's classic
Battle of the Network Stars
, featured dozens of Hanna-Barbera characters competing in sporting events both conventional and strange.
Also out this week for animation fans is
Fraggle Rock: The Animated Series
(Lionsgate, $19.98) and
Veggie Tales: Silly Little Thing Called Love
(Vivendi, $14.97).
Anime fans also get their due with the release of
Bakugan Vol. 6: Time For Battle
(Warner Bros., $14.97),
Bleach Vol. 24
(VIZ, $24.92) and
Case Closed Movie 5: Countdown To Heaven
(FUNimation, $19.98).
(Thanks
Animation Magazine
)
Disney Legend Peregoy to Exhibit Private Works
Animation artist Walt Peregoy, best known for an avant-guard style that earned him the title of a Disney Legend, will have 19 pieces featured in a February exhibition of his private works at The Chocolate Bar in Encino, Calif.
Peregoy's contributions to Disney animation began in 1942 and saw him contribute to such classic animated features as
Peter Pan, Lady and the Tramp, Sleeping Beauty, 101 Dalmatians, The Sword in the Stone
and
Jungle Book
. He also worked on the 1958 Oscar-winning animated short film
Paul Bunyan
. He also has worked for Hanna-Barbera and Format Films.
Today, Peregoy works mostly in oil pastels, and his work has been shown at the National Gallery, the Library of Congress, and the Corcoran Gallery of Art in Washington, D.C.
The exhibit will run
Feb. 1-27
at The Chocolate Bar, 17312-A Ventura Blvd. in Encino. An opening reception is set for
Feb. 6
from 7-10 p.m. with Peregoy set to attend.
(Thanks
Animation Magazine
)
Discovery, Hasbro Name New Kids Channel The Hub
The Hub is the name of the new children's and family oriented network being created by Discovery and Hasbro to launch this fall.
The name and launch date were confirmed at the Television Critics Association tour by the new channel's president and CEO, Margaret Loesch.
Loesch has an extensive background in animation and children's entertainment, having most notably run Fox Kids during the 1990s heyday of
Mighty Morphin' Power Rangers
and
X-Men
.
The Hub will replace Discovery Kids and launch with series based on popular Hasbro properties such as
Transformers, My Little Pony, Tonka
and
G.I. Joe
. It also will carry on with some Discovery Kids series such as
Adventure Camp
and
Flight 29 Down
.
A major online presence at
hubworld.com
also is planned.
(Thanks
Animation Magazine
)
Anime actor Daisuke Gori dies in apparent suicide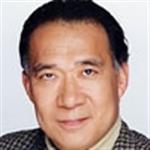 Seiyu, narrator and actor Daisuke Gori, the voice of Yosemite Sam in the Japanese dubs of
Looney Tunes
, was found dead Sunday afternoon in what police are investigating as a suicide. He was 57.
Formerly attached to Mausu Promotion, he was attached to Aoni Production at the time of his death.
At about 3 p.m. Sunday, a passerby found Gori lying on his stomach with blood dripping from his wrists in the middle of a street in Tokyo's Nakano neighborhood. The passerby then notified police.
Authorities discovered a knife under Gori's body, as well as a handwritten will nearby. Gori was then declared dead.
Born Yoshio Nagahori in Koto, Japan on February 8, 1952, the deep-voiced actor was well-known by
Dragon Ball
fans for his roles of Mr. Satan, Umigame, Gyû-Maô, Great King Enma and Great King Cold. He was also prominent for his roles in
Kinnikuman
(as Robin Mask), the
Gundam
series (as Dozle Sabi and Bask Om),
Patlabor
(as Hiromi Yamazaki),
Tekken
(as Heihachi Mishima) and
Soulcalibur
(as Edge Master).
Gori had been in the voice acting business for decades, with credits ranging from
Mobile Suit Zeta Gundam
to
Metal Gear Solid 2: Sons of Liberty
. He also had numerous voice roles in video games.
His first credited role was as various characters in the 1978 TV series Kagaku ninja tai Gatchaman II.
Gori did voice work in many theatrical feature films, including
Nezha Conquers the Dragon King
(1979),
Fist of the North Star
(1986), and
Dead Zone
and
Mobile Police Patlabor
(both 1989).
EXCLUSIVE INTERVIEW: Bruce Timm Talks Animated Spectre
Over the years, DC and Warner Bros. have been pretty innovative in bringing various comic book characters to animated life, starting with Batman: The Animated Series in the 1990s and continuing right through to the current made for DC animated films, the latest of which, Justice League: Crisis on Two Earths, reaches stores in February.
Accompanying the Justice League film is the first installment of "DC Showcase," a series of 10-minute shorts featuring characters that aren't generally featured in leading roles. Things kick off with The Spectre, which producer Bruce Timm discusses with Voices From Krypton in this exclusive interview.
VOICES FROM KRYPTON: What's your feeling about doing these DC Showcase shorts?

BRUCE TIMM:
They're a blast. It's great, because we can play with these oddball characters who wouldn't commercially support making a full length feature with them. I wish the business model was such that we could do that, but now we get to mess around with these more off-trail characters and have fun. In a weird kind of way, the Spectre is perfect for a series like this, because those original Fleischer/Aparo comics this version is based on, were really simple, straight-forward little standalone stories. You don't have to expand it and make it bigger than it is: bad guys do a crime, Spectre shows up and kills them in horrible ways. Ten minutes of that works great.
VOICES FROM KRYPTON: You brought up Jim Aparo, and that's the first thing that popped into my mind when I watched it: those Spectre comics from the 1970s.

BRUCE TIMM:
That's exactly what we were going for.
VOICES FROM KRYPTON: Tell me if I'm wrong here, but the opening of the film feels like a Dirty Harry movie, from the music to the staging of the death.

BRUCE TIMM:
Absolutely. That was Joaquim Dos Santos' inspiration, to do the '70s vibe through the whole thing. Not just the music, but the costuming, the architecture, the cars and everything else is very much rooted in the 1970s. He carried that through with the score, which is a cross between
Dirty Harry
and
Suspiria
. It's perfect.
VOICES FROM KRYPTON: After watching it, of course, I started thinking to myself, "I want more Spectre."

BRUCE TIMM:
I know. I'd love to do a whole series of shorts. Of course – and this is a trap even the comic fell into – after six or seven issues of it, you kind of go, "Okay, I know where this is going." We probably won't have to worry about that. You know the tricky thing about doing these is that each one of them has their own set of characters and locales and its own mood. Each one takes a lot of preproduction. For a 10-minute short, it's a lot of work; you have to do almost as much work designing the thing as you would for a long form. But so far it's been fun.
VOICES FROM KRYPTON: Did these shorts present any particular challenges?

BRUCE TIMM:
The biggest problem was figuring out how to tell a satisfying story in 10 minutes. It's literally half the length of a standard half-hour episode, and we didn't want to make each one non-stop action. We wanted to make sure they had a beginning, middle and an end and a little bit of character development. I wouldn't say it was worrisome, but we did kind of struggle with it in the beginning, wondering if that would be enough time to do a satisfying story featuring any of these characters. We've seen the first two at this point, so far so good.
Briefly: Indian Feature Animation; Peppa Pig Seatbelts
* Feature animated films for the Indian market appear to have hit a snag after several high-profile box office flops, including the Disney co-production
Roadside Romeo
. Reportedly, all animated films that were originally slated to release during or after 2009 have been shelved, with only one (Soundarya Rajnikant's
Sultan
) rescheduled for April 2010. [
The Economic Times
]
* UK animation firm Astley Baker Davies will re-animate scenes in the first and second season of
Peppa Pig
so the title character is wearing a seat belt while riding in a car, and will also ensure that seat belts and child seats will appear in all future episodes. The change was triggered by a parent who complained that her daughter had refused to wear a seat belt because
Peppa Pig
did not. [
BBC News
]
Harry has seen JUSTICE LEAGUE: CRISIS ON TWO EARTHS animated feature!!!
JUSTICE LEAGUE: CRISIS ON TWO EARTHS
God, I love getting to see DC UNIVERSE animated original movies so early! I wasn't blown away by the
PUBLIC ENEMIES
animated film, as it was little more than an excuse for battles. All under the pretense of Luthor being President. With
JUSTICE LEAGUE: CRISIS ON TWO EARTHS
... well, we get a treat... a feature animated tale involving the concept of the
Crisis on Infinite Earths
type of story. Frankly, I wish the title had INFINITE instead of TWO, because while most of the action occurs on two Earths, it is very much a crisis that is a danger to infinite Earths... not just the two. And we do see multiple versions of Earth in the film. That said, it is MAINLY all about these two particular versions of Earth.
Essentially we have one Earth that has the Justice League that we know and love as a benevolent organization that is out to protect the citizens of Earth from foul play, and another Earth where the like powered super-powered denizens formed a group called THE CRIME SYNDICATE... which is a super-powered team of mobsters that have divided up the Earth and have been tormenting, extorting and killing all those that would oppose their reign. Meanwhile, on that planet - we have the former leader of the superpowered resistance, LEX LUTHOR - travel to an alternate Earth, with our regular heroes. He manages to convince them to come back to thwart the evildoers.
I've been familiar with the Crime Syndicate characters for ages now, but I have to say... hearing Owlman come to life with the voice of James Woods... bent on the destruction of existence itself. Watching how the Syndicate works... the way they operate... they're delightfully evil - and kinda remind me a bit of that episode of Classic Trek on the planet of Chicago Mobsters, which I always suspected influenced the creators of the Crime Syndicate.
As with each of these ANIMATED features, the style is different yet again. Mark Harmon is a strong voice for Superman, who is more in command here, than in any of the previous incarnations. He sounds powerful & a bit cocky. William Baldwin's Batman feels tamer than James Woods' Owlman, but that's how it should be here. And truly they seem mere degrees off of one another... with Woods' OWLMAN just being all the way insane.
This is another winning film for the
DC UNIVERSE
group. Sadly my screener didn't have the
SPECTRE
short, nor any of the other extras that this will come packed with, when it hits in late February.
If I were ranking these so far, this would be behind
NEW FRONTIER, GREEN LANTERN
&
WONDER WOMAN
features, but above the rest. You'll love how this wraps up. I certainly did.
(Thanks
AICN
)
The Movie Business ... Eight Years Hence
Happily, the animation industry (so far) has held its own in the global financial meltdown. Especially when you consider
this
:
Location filming for movies and TV commercials on the streets of Los Angeles, once as prevalent as the corner taco truck, is rapidly fading to black. Double whammies of the recession and out-of-state economic incentives for producers have caused on-location film shoots in the Los Angeles area to fall to their lowest levels on record.

Los Angeles' entertainment industry lost more than 22,000 jobs in January [2009], more than any other sector, according to the California Employment Development Department -- roughly 10% of the available workforce. The entertainment industry employs more than 200,000 people and pumps $20 billion to $30 billion into the local economy, the Los Angeles County Economic Development Corp. estimates.
Since that dark time twelve months ago, the business has bounced back a bit, aided by new state tax incentives. But I can't think of any part of the movie business that isn't aggressively cost-cutting, even as it hires more workers ...
But what of the future?
The U.S. Bureau of Labor Statistics projects where employment in different job sectors will be eight years from now (2018), and it turns out the teevee and movie industry will see a 14.1% improvement from 362,000 to 413,000 jobs.
Predicting business trajectories is a tricky business, but the bureau does its level best. According to their slide rule brigades, we'll have an overall increase of 14.5 million job from 2008 to 2018. (We're going to be climbing out of a deep hole, since job losses have been happening since December 2007.)
Click here for the actual interactive chart pictured above.
Other areas of employment in which some of us might be working: broadcasting will grow 7.4%, from 316,000 to 340,000. And software publishing will increase by a robust 30%, going from 264,000 to 343,000.
(Word to the wise, don't dive into the manufacturing sector.)
(Thanks
Animation Guild Blog
)How To Animate Your Dragon by Simon Otto
In this clip below, Simon Otto, the head of character animation on the upcoming
How to Train Your Dragon
feature, discusses how he approached his work on the film. The CG feature from
DreamWorks Animation
's is in theaters on
March 26, 2010
.
German Animation Revived on Red Cartoons DVD
A new collection of German animated films arrived on DVD today.
Red Cartoons
includes 16 films from the 70s, 80s and 90s that emerged from
DEFA Studios
in what was then East Germany. Before hich was responsible for 820 animated films before being disolved in the 90s. Here's one of the films, a 1980 short titled
Sieben Rechte des Zuschauers (Seven Rights of a Viewer)
.
H5's Logorama Now Online
We'll soon know if
Logorama
pulls in an Oscar nomination this year (I'd bank on it), but the 16-minute film produced by
H5
, a French collective, is now online thanks to the French newspaper
Le Monde
.
The 'true story' of how Dr. King kept Uhura on Star Trek
If you're a
Star Trek
fan, you've no doubt heard the story of how Dr. Martin Luther King Jr. persuaded Nichelle Nichols to remain on the original series as Lt. Uhura when she was thinking of leaving after the first season.
Well, we've heard it, too, but given that we celebrate Dr. King's legacy this week, it's worth repeating, especially as Savas Abadsidis recently interviewed Nichols for
Planet Waves
and posts what he's calling the
"true story"
of how that fateful encounter took place, in her own words.
We've pasted Nichols' full comments below.
I hope you will get the story right this time, because for some reason, no one has ever gotten this story right,(laughs). I, after the first season, because my heart was still on Broadway and the performing arts part of me, the musical performing arts of me was yearning to leave. I never intended to be an actress other than in the theater. So for me, TV and movies, that was something to help me get from here to there. And so it was a shock for me to be cast in
Star Trek.
A shock and a joy. I was performing in England at the time of the inception of the show and my agent tracked me down in Paris and told me that they were doing a show called
Star Trek
, assuming that I'd know what that was. Because I'd been in and out of the country for so long.

Now I'd known Gene Roddenberry since he'd given me my first TV starring role in a show that he'd done called the
'The Lieutenant'
. And he was one of the first people of that stature that gave me encouragement. He called my agent and said can you find Nichelle, because I need her for a role in this show and wherever she is, get her back here because I want a woman head of a department on the bridge. He changed the role from a man heading communications on the bridge and he wanted a woman of color. He wanted me and I came back and got the role. So the first year went by, and I enjoyed doing the role, to me at that time it was very challenging [laughs] but I played my role to the hilt, being the head of communications and all that and by this time the show had aired and I was starting to get notice and on the side I'm singing at places and people are hearing me and calling and I'm thinking, "Oh this is my big break! I have to leave this little show and go do it! I was thinking Broadway here I come!'



























And so I went on a Friday evening shortly before the end of the season to let Gene know that I wouldn't be returning to the show, he looked at me like I was crazy, "YOU CAN'T LEAVE," but he realized how serious I was and he knew I was passionate about singing, and he said, "I know what your dream is and so forth but don't you see what I'm trying to do? He said take the weekend and think about my decision and how important this show is and how it was a first and if I leave, well he didn't know what to say, but he said take the weekend and that way I could take the time to really think about what we just said and come back Monday and we would talk about it and if you really want to leave then, you'll go with my blessings, but realize I want you to know that what we are doing here is really historic. The next night was Saturday and I was due to be a celebrity guest on a dais at an NAACP fundraiser at UCLA.

One of the organizers came up to me and said that there was someone who wants to meet you; and he says that he's you're best, biggest fan and I'm thinking it's a Trekkie! [laughs] and so I said certainly and I got up and turned around and maybe 10 or 15 feet coming towards me I see Dr. Martin Luther King and I remember thinking whoever that little fan is, he's going to have to wait, because here's Dr. King, who walks straight up to me with this big, magnificent smile on his face and says, "I'm the fan!" because I'm sort of looking around for someone else, and he says, "I am your best fan, I am your biggest fan!" and I... I was at a loss for words, and if you know me, I am never at a loss for words.






























I just couldn't say a thing and he began to tell me how important my role was, what an inspiration it was. And you have to understand we were in the middle of the Civil Rights Movement, people were regularly being attacked by dogs, and marchers were being hosed on the television every night, real life things, and here I am in this futuristic thing on TV and he was so complimentary, he told me "I was so important and the way you have created this role," and I am just looking at him and looking at him and I remember I just kept hoping he'd never stop talking. Because his voice is just... you know the voice. And I finally just start saying, thank you so much Dr. King and I am shaking his hand and still shaking from nervousness and I said thank you so much and I am really going to miss my co-stars.

And at this his face totally changed, and he said "What are you talking about?!" and so I told him I would be leaving the show, because; and that was as far as he let me go, and he said, "STOP! You cannot! You cannot leave this show! Do you not understand what you are doing?! You are the first non-stereotypical role in television! Of intelligence, and of a woman and a woman of color?! That you are playing a role that is not about your color! That this role could be played by anyone? This is not a black role. This is not a female role! A blue eyed blond or a pointed ear green person could take this role!" And I am looking at him and looking at him and buzzing, and he said, "Nichelle, for the first time, not only our little children and people can look on and see themselves, but people who don't look like us, people who don't look like us, from all over the world, for the first time, the first time on television, they can see us, as we should be!

As intelligent, brilliant, people! People in roles other than slick tap dancers, and maids, which are all wonderful in their own ways, but for the first time we have a woman, a WOMAN, who represents us and not in menial jobs, and you PROVE it, this man [Gene Rodenberry] proves and establishes a precedent that validates what we are marching for because three hundred years from today there we are, and there you are, in all our glory and all your glory! And you CANNOT leave!"

And I did not leave.

I went back on Monday and told Gene that if he hadn't replaced me and still wanted me to stay that I would and I told him what Dr. King said, and I'll never forget him sitting behind that big desk that he had and he said, "so that's your decision?" And I said I'd like my letter of resignation back please and I told him what had happened while meeting Dr. King, and I don't know if you know what Gene looked like, but he was a big guy and was like 6'3" with that hawk nose and a great sense of humor and this brilliant mind and a futurist and-whatever great things you heard about him are just a small part of what that man was. I looked down at him sitting behind his desk when I told him the story and I finally shut up, and a huge tear is rolling down his cheek. And he said, "Thank God someone understands what I am trying to achieve." And he reached down into his drawer and pulled out my letter of resignation and handed it to me, it had already been [laughs] torn up.
EXCLUSIVE: No Superman Cameo In 'Green Lantern' Movie, Says Director
On Friday, we were first to bring you the news that
"Sherlock Holmes"
actor
Mark Strong was in talks to play Sinestro in the "Green Lantern" movie
. Along with that
exclusive
scoop, director Martin Campbell also gave MTV News a list of characters from Green Lantern's universe that would be appearing in the film.
And while we were on the subject, we had to ask about
another
high-profile DC character rumored to make a cameo.
"No, that won't happen,"
Campbell told MTV News when asked about the chances of Superman (or possibly Clark Kent) appearing in
"Green Lantern"
in some form.
Way back in December 2008, we brought you the first,
exclusive
report that a
Superman cameo was being written into early drafts of the "Green Lantern" script
, as revealed to MTV News by the film's co-screenwriter Marc Guggenheim. In a follow-up interview conducted in July 2009, Guggenheim said the script was still in flux, and he
couldn't be sure if the Superman cameo would make the final cut
.
Campbell's comments would now seem to indicate that a meeting between Hal Jordan and Clark Kent was no longer in the mix for
"Green Lantern"
— and the same goes for a meeting with Bruce Wayne or any other DC heroes, too.
"None of the other DC characters will appear in the film,"
said Campbell.
While that seems to rule out a
"Hard-Traveling Heroes"
team-up for Green Lantern and Green Arrow, anyone hoping for an appearance by
Ch'p
just might be in luck!
Sinestro Might Go Bad After 'Green Lantern' Movie... Carol Ferris, Too?
In a recent exclusive interview, director Martin Campbell revealed to MTV News that
Mark Strong is in talks to play Sinestro
in
"Green Lantern,"
effectively ending
rumors of Jackie Earle Haley's involvement
in the superhero film. Still, Sinestro's participation in the movie's events doesn't necessarily mean that the character will appear as a villain.
Campbell spoke with
Superhero Hype
about Sinestro's role in
"Green Lantern,"
stating that while the character is likely to show his villainous colors at some point, the revelation might wait for an eventual sequel.
"I think it will stick closely to the origin story, but we all know Sinestro, for an example, is a character who goes over to the dark side, and of course, Carol, played by
Blake Lively
, in later versions becomes a bad guy as well,"
explained Campbell.
"I think people will be able to see forward to the characters that in the comic went on to [become bad guys] ... but people will be ahead of us on all that I think."
Campbell's latest comments seemingly support theories that the film's main villain will be Hector Hammond, the wealthy telepath played by
Peter Sarsgaard
.
Aside from the question of Sinestro's moral alignment, Campbell also recently discussed the use of cameos in
"Green Lantern."
Specifically, he shot down the idea of Superman having a role to play in the film.
"No, that won't happen,"
Campbell said when asked if Clark Kent would appear in the movie
.
"None of the other DC characters will appear in the film."
Guess which director will reboot Spider-Man as a trilogy
When news broke that Sam Raimi was off
Spider-Man 4
, everyone buzzed about who might take over the superhero franchise, with Nikki Finke's
Deadline Hollywood
saying that the ironically named Marc Webb was the top choice to direct.
Looks like she may have been right:
New York Magazine's Vulture blog
confirmed that
"Sony will imminently announce a deal with
(500) Days of Summer
director Marc Webb to direct not one, but three Spider-Man movies in a rebooted franchise that will focus far more on the private life of Peter Parker"
:
Webb's other big appeal? He's much cheaper than the old
Spider-Man
crew. The deal just now being sewn up calls for Webb to be paid roughly $10 million for the first film, with substantial bonuses built in if the picture reaches certain box-office milestones.
The news was that Sony wants to reboot the
Spider-Man
franchise as a high-school franchise, though there's been no official confirmation of that yet.
What do you think of this choice?