Daybreakers, Comedies Set to Take on Avatar
A trio of new movies in different genres this week enter the battle for the box office crown against the 800-pound gorilla that is
Avatar
.
Opening this week are the Lionsgate horror film
Daybreakers
, hitting 2,523 cinemas; the romantic comedy
Leap Year
, which Universal is placing at 2,511 theaters; and the Weinstein Co./Dimension comedy
Youth in Revolt
, which will open in 1,873 facilities.
Only time will tell if any of them can make a dent in the
Avatar
juggernaut. The Fox release has surpassed
The Lord of the Rings: The Return of the King
in the all-time global box office rankings to sit in second place – behind only
Titanic
, also a James Cameron movie. The film's has grossed $1.13 billion worldwide and $374 million domestically.
Other holdovers expected to continue to perform well include
Sherlock Holmes
and the hybrid live-action and CG animation feature
Alvin and the Chipmunks: The Squeakquel
.
Other animated features still in release include Disney's
The Princess and the Frog
and Wes Anderson's
Fantastic Mr. Fox
.
(Thanks
Animation Magazine
)
Fourth Pirates film claims May 2011 release date
With Sony's
Spider-Man 4
apparently no longer coming in May 2011, other studios are now taking the chance to claim new release dates for their own movies in that timeframe. Disney's
Pirates of the Caribbean: On Stranger Tides
is now set to be released on
May 20th
, which would allow for it to come out a week before the Memorial Day holiday weekend. A lot of things are still unknown about the fourth Pirates movie–including whether or not Johnny Depp will return as Captain Jack Sparrow–but ComingSoon.net has
a rumored plot for the film
, which involves the Fountain of Youth and Jack meeting none other than Blackbeard himself.
ASIFA-East presents – A Spotlight on CGI & FX Studios
January 19th, Tuesday 7pm
ASIFA-East presents - A Spotlight on CGI & FX Studios
Join representatives from NYC's leading CGI and FX Houses in a panel discussion about current work trends and what they look for in forming partnerships with artists and producers like you.
Admission: Free!
SVA
School Of Visual Arts
209 East 23rd Street
(Bet. 2nd & 3rd Ave)
3rd Fl, Amphitheater
NYC
(Thanks
asifa east
)
Toon Thursday: Dissecting Disney's newest villain
Jim Hill chats with Bruce W. Smith, the supervising animator for Dr. Facilier from "The Princess and the Frog," about all the research that he did & design decisions that he made while working on this character
You know what they say in Hollywood. That your movie is only as good as your villain.
Well, one of the main reasons that Disney's
"The Princess and the Frog"
was so highly praised (Richard Corliss of
"Time" Magazine
flat-out called Disney's return to hand-drawn animation
"…
the best film of the year
"
) and is such an entertaining motion picture is Bruce W. Smith's ground-breaking work with that animated feature's villain, Dr. Facilier.
Of course, it's easy to understand why
Ron Clements
&
John Musker
were anxious to have Bruce come work on this production. Given that he'd been a supervising animator on
"Tarzan,"
"The Emperor's New Groove"
and
"Home on the Range,"
Smith was already familiar with the ways things worked at the Mouse House. He'd also proven in the past that he could handle the pressures of working on a full-length animated feature.
Bruce W. Smith, supervising animator for Dr. Facilier on "The Princess and the Frog." Copyright 2009 Disney Enterprises, Inc. All Rights Reserved
More to the point, given that Bruce was the creator of
Disney's "The Proud Family,"
Ron & John knew that he could bring something truly special to
"The Princess and the Frog."
"They brought me in and showed me their concept sketches for all of the characters,"
Bruce remembered.
"But as soon as I saw Facilier, I told them:'We can stop right here. I'm loving this guy already.' "
Mind you, given his history as a character designer, Smith didn't entirely embrace Clements & Musker's vision for Dr. Facilier. He quickly came up with his own spin on this character.
Copyright 2009 Disney Enterprises, Inc. All Rights Reserved
"Ron & John initially wanted Dr. Facilier to be modeled after Geoffrey Holder. Be this tall, bald, deep-voiced smooth operator,"
Bruce explained.
"But I argued that – since Dr. Facilier was just scraping by, living on the edges of New Orleans society – he should only look like a smooth operator. But that – if you looked close – his story then quickly began to unravel."
And indeed – if you do look close at Dr. Facilier in the finished film – you'll see that, while this new Disney Villain does give a good first impression, his pants are too tight, his coat is too tight and his vest doesn't quite cover his belly. Though the real giveaway that Facilier isn't quite what he seems is when the good Doctor doffs his cap to Prince Naveen.
"You have to understand that – back in the 1920s – black men put a lot of effort into their coif. That it was the height of fashion then to present a smooth, slick look,"
Smith continued.
"So to have Facilier suddenly lift his hat and reveal this tangled mess of hair (which I modeled after James Brown's mug shot) tells you a lot about what's actually going on inside of this character's head.
"
Copyright 2009 Disney Enterprises, Inc. All Rights Reserved
And to their credit, Ron & John let Bruce take his ideas and run with them. The directors of
"The Princess and the Frog"
even let Smith select who the voice of Dr. Facilier should be (Of the six actors who auditioned for this role, Bruce went with Keith David. Not just because these two had worked together previously on
"The Proud Family Movie."
But because Smith knew that David could bring something truly special to this role).
David Keith recording
"Friends on the Other Side"
for
"The Princess and the Frog."

Copyright 2009 Disney Enterprises, Inc. All Rights Reserved
But where all of Bruce's extra effort and research on this project really paid off was with this film's showcase sequence,
"Friends on the Other Side."
Which – oddly enough – was the first chunk of this picture that Smith animated.
"That song was the very first thing that was handed to me. And I really wanted to Facilier to shine in this scene. So I watched
Michael Jackson
. I watched
Usher
. And I watched hours and hours of
'Soul Train
,' "
Bruce said.
Copyright 2009 Disney Enterprises, Inc. All Rights Reserved
More to the point, Smith studied the performers who inspired Jackson and Usher. Entertainment legends like
Cab Calloway
,
John Bubbles
and the
Nicholas Brothers
. The end result is that "
Friends on the Other Side"
is an animation tour de force. Made all the more amazing because Smith isn't just drawing Dr. Facilier in this sequence. He's also animating the Doctor's shadow, which often dances independently and comments on the action within that scene.
Which is why – when Clements & Musker were looking for a piece of
"Princess and the Frog"
that they could then show conventioneers at
Comic-Con International
last July, something that would really showcase their film – it wasn't really a contest. Ron & John knew that they had to bring
"Friends on the Other Side"
down to San Diego. That the work that Bruce did with his team on Dr. Facilier would electrify all 6000 people seated in Hall H.
Copyright 2009 Disney Enterprises, Inc. All Rights Reserved
Speaking of Smith's team … When we spoke last month, Bruce made sure to mention all of the other animators who'd also worked with him on Dr. Facilier. Talented WDAS vets like
James Lopez
,
Frans Vischer
and
Dean Wellins
who'd really delivered the goods. He was also quick to praise Ron & John for giving him this opportunity as well as going out of his way to talk about how John Lasseter has changed the corporate culture at
Walt Disney Animation Studios
.
"Lasseter completely changed the mentality of this place,"
Smith stated.
"John's a winner. So he brought that attitude into this Studio. He's also an artist and a storyteller. Which is why you get very different notes now from Dailies. We're no longer servicing some executive's ego. It's now always about how can we make this picture better."
Copyright 2009 Disney Enterprises, Inc. All Rights Reserved
So what's next for Bruce? After working on a stylized, scene-stealer like Dr. Facilier, how does a veteran animator & character designer like Smith challenge himself? By heading off to the Hundred Acre Woods.
"We're just about to begin work on
the 'Winnie the Pooh' movie
,"
Bruce admitted.
"And those characters – though they may look simple to draw – are honestly just as challenging as any of the characters that we worked on with 'The Princess and the Frog.' In order to do Pooh right, you have to use lots of restraint while you animate. You have to draw with plenty of appeal, stay true to these characters as they've appeared in the previous Disney featurettes while – at the same time – service your story. Which is a pretty tough balancing act."
Copyright 2009 Disney Enterprises, Inc. All Rights Reserved
Even so, to quote Dr. Facilier:
"Were I a betting man -- and I'm not. I stay away from games of chance – I'd wager …"
that Bruce W. Smith is up for this challenge. That he'll bring the same level of craft that he showed with
"The Princess and the Frog"
's calculating conjurer to A.A. Milne's silly old bear.
Animated Shorts Set For Sundance
The
2010 Sundance Film Festival
starts on
January 21st
, and I spotted some interesting animated films included in the line-up. I don't have a clip for the one I'm perhaps most excited about – Don Hertzfeldt's latest film
Wisdom Teeth
, which I believe is loosely based on
this comic strip
he created a while back.
So here goes:
Let's Harvest the Organs of Death Row Inmates
– animated by Chris Weller
One Square Mile of Earth
– by Jeff Drew
Rains
by David Coquard-Dassault
Animated Korean Film Reveals Japanese Sex Slaves
Herstory
is a revealing project out of South Korea that utilizes CG recreations of horifying events. The Japanese military apparently dealt in sexual slavery, drafting
"comfort women"
to please the soldiers. The films were created with support from the
Chungkang College of Cultural Industries
and the Korean Council for the Women Drafted for Military Sexual Slavery by Japan.
Frodsham Floats First Cartoon Network Ident
Matt Frodsham
has unveiled the first of 5 Cartoon Network IDs he's been producing.
Spring Classes at AAU Online - Not too late to sign up
If any of you
AAU animation students
are still not enrolled for all your classes in Spring 2010 there is still room in most of the online traditional animation classes, including these:
undergraduate classes
-
ANM 260 Intro to Animation
ANM 261 Intro to Effects Animation
ANM 262 Vector-Based 2D Animation (Flash)
ANM 362 Char. Development in Animation
ANM 366 Animation Assisting
ANM 368 Creature Construction and Anatomy
ANM 377 Layout Design for Animation
ANM 375 Maquette Sculpting
ANM 380 Stop Motion Animation 1
ANM 382 Stop Motion Animation 2
ANM 471 Background Painting
-----
Graduate classes
:
ANM 611 Visual Elements of Story
ANM 628 Fundamentals of Vector Based Digital Animation (Flash)
ANM 688 Traditional Animation 1
ANM 692 Traditional Animation 2
For these and other animation classes available online check out the
AAU Online Course Catalog
. Enter dept : "Animation and Visual Effects" and Semester: Spring 2010 , and whether you are looking for Undergraduate or Graduate courses.
You can email me for information on Traditional Animation classes online. (see the About Me -
"View My Complete Profile"
link in the sidebar for my email)
Spring semester begins
February 1 , 2010
.
(Thanks
David Nethery
)
Oscars Set Seven for VFX Bakeoff
The battle for the best visual effects Oscar is heating up, with seven films advancing to this year's bakeoff competition.
The films in contention, reduced from a short list of 15 films, are:
• Avatar
• District 9
• Harry Potter and the Half-Blood Prince
• Star Trek
• Terminator Salvation
• Transformers: Revenge of the Fallen
• 2012
The bakeoff will feature a screening of 15 minutes of visual effects footage followed by a short question and answer session for each film.
At the conclusion of the presentations, members of the academy's visual effects branch in attendance will vote on their favorites. The top three vote getters will be the films nominated for the Oscar and will be revealed Feb. 2 along with the rest of this year's nominations.
The winner will be announced in the Oscar ceremony set for
March 7
at the Kodak Theater in Hollywood.
(Thanks
Animation Magazine
)
Litton Leaves as Head of Nick U.K.
Howard Litton is stepping down as senior VP and managing director of Nickelodeon U.K., ending a tenure of 15 years at the company.
Litton is leaving the company to pursue personal projects and new opportunities in international media. Steve Grider, executive VP of Nickelodeon International and program sales for MTV Networks International will take over day-to-day operations for the company until a new managing director is appointed.
Litton played a key role in growing Nick from a single-channel to a multi-tiered network of six television channels and a number of digital services. Under his reign, the channel has won numerous awards, including 15 BAFTA Awards. Among the animated series he has championed are
Fifi and the Flowertots
and
Peppa Pig
.
"I've had an amazing time at Nickelodeon U.K., but after 15 years of fun and hard work at the best kids' entertainment brand in the U.K., it's time for a change and for new challenges,"
says Litton.
"I've got some exciting projects in the pipeline, but before that I'm looking forward to spending several months at home with my wife and two little girls."
Litton first joined Nickelodeon in 1994 as acquisitions manager and was promoted to director of programs in 1997. He became managing director of Nickelodeon U.K. in 2007.
(Thanks
Animation Magazine
)
Stereoscopic Monsters Sweetens Samsung's 3D TV Push
DreamWorks Animation is teaming up with Samsung and Technicolor to promote the rapid adoption of stereoscopic 3D televisions and Blu-ray players in the United States.
According to Variety, DreamWorks Animation is bundling an exclusively stereo 3D Blu-ray version of
Monsters vs. Aliens
with various Samsung 3D-ready components. Technicolor is doing the authoring and mastering on the disc, which DreamWorks claims is the first stereo 3D Blu-ray movie.
DreamWorks Animation president Jeffrey Katzenberg told the trade paper that the 3D version of the movie would not be sold except as part of a Samsung technology bundle.
The announcement came as Samsung unveiled a new line of 3D-ready TVs and Blu-ray players at the Consumer Electronics Show in Las Vegas. The company's offerings include chips that will convert 2D images to 3D
Samsung president Tim Baxter projected that 3D televisions will account for about 10 percent of units sold in the United States in 2010.
Also announcing 3D-ready TVs for the U.S. market was LG Electronics, which said its first sets would be available in May and cost about $200 to $300 more than comparable normal televisions.
(Thanks
Animation Magazine
)
Disney Channel Schedules Chuggington for U.S. Debut
Train-oriented British animation series
Chuggington
has scheduled its first stop in the United States, premiering
Jan. 18
on Playhouse Disney.
The 26-episode series will air Tuesday to Friday at 10:30 a.m. ET/PT and weekends at 7:30 a.m. ET/PT.
The CG series about three friends who learn to explore work and play in a safe world is targeted at kids 3-6. Created by a team that includes Sarah Ball, director and writer of Bob the Builder, and Don Toht, a former exec at Learning Curve, the series debuted in September 2008 on BBC 2 and in January 2009 on CBeebies in the U.K.
The series also has been a ratings success in France, Australia, Germany, Japan and Canada.
"Chuggington is loved by both parents and children worldwide and the lessons in each episode translate well across countries and cultures,"
said Charlie Caminada, COO, of Ludorum, which is producing the program.
"We are very excited to kick off 2010 with the debut of Chuggington in the U.S. through our partnership with Playhouse Disney. Bringing the property to the United States is a natural next stop for Chuggington."
Ludorum, based in London, recently started a U.S. operation to oversee development of a Chuggington consumer products program.
In addition to the series and developing consumer products, Chuggington's online presence includes a rich, engaging website –
www.chuggington.com
– which features games, interactive adventures, stories and original content designed just for preschoolers to learn and play.
(Thanks
Animation Magazine
)
FUNimation Picks Up FLCL Anime Set
The hit original video anime series FLCL is crossing the Pacific, with Texas-based anime importer FUNimation picking up the rights to all six movies in the popular series for home entertainment and digital distribution.
The series follows middle-schooler Naota whose world is thrown to chaos whenever the Vespa-driving girl Haruko shows up.
Created as a co-production from Production I.G., Gainax and Starchild, FLCL is directed by Kazuya Tsurumaki.
FUNimation plans to release all six movies as a DVD set and a Blu-ray set in late 2010.
(Thanks
Animation Magazine
)
Indian Company To Take On The Tramp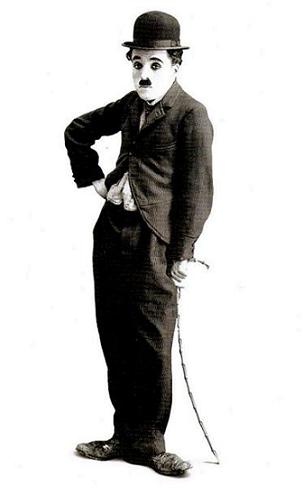 Indian animation and special effects company DQ Entertainment has acquired the animation remaking rights to Charlie Chaplin and related characterizations from the Chaplin family, in collaboration with two French companies, Method Animation and MK2. The deal covers production in any animated format, including the options of a television series as well as movies. No specific projects have been announced, though production is said to be underway currently.
Sources say DQ is also in talks with multiple channels internationally to telecast the animated series worldwide, including Europe, Japan, Australia, UK and China. The telecast rights in India are yet to sold.
DQ Entertainment is headquartered in Hyderabad.
Heavy Metal's Reitman named to Order of Canada
Ivan Reitman, producer of the 1981 animated feature film
Heavy Metal
and an executive producer of the cartoon series
Mummies Alive!
and
Beethoven
, has been named an officer of the Order of Canada, Governor General Michaëlle Jean announced.
A former Toronto resident who also lives in Montecito, California, Reitman was cited
"for his contributions as a director and producer, and for his promotion of the Canadian film and television industries."
Jean announced 32 new members and promoted 25 people from member to officer last week.
Named a member of the Order of Canada was Aboriginal actress Tantoo Cardinal of Vancouver, a voice actress, producer and consultant in three 2002 National Film Board of Canada animated releases. She was cited
"for her contributions to the growth and development of Aboriginal performing arts in Canada, as a screen and stage actress, and as a founding member of the Saskatchewan Native Theatre Company."
One of Canada's highest civilian honors, the Order of Canada was established in 1967 to recognize outstanding achievement, dedication to community and service to the nation. Recipients will be invested to the order at a later date in a formal ceremony.
Furry VengeanceMonkey Bone. Dudley Do-Right. Looney Tunes: Back In Action
. Brendan Fraser:
"Why?"
Yeah, I know this is mostly OT, and it's mainly live action with some hybrid CG elements, and it doesn't look funny — but this trailer has an important message:
"You can't escape the furries!"
(Thanks
cartoon brew
)
Handmade Films Undone?
Handmade Films, the British filmmaking group behind such films as
Time Bandits
and
Monty Python's Life Of Brian
, has asked for its shares to be suspended due to uncertainty over its financial position. In a brief statement to the stock market today, Handmade said:
"The company is undertaking a detailed review of its financial position to establish the cause of the uncertainty and expects to be in a position to update the market in due course."
The group hit the headlines last October when it announced a deal to buy the TV and merchandising rights to Sarah Ferguson's recent children's books and her
"brand"
in the US and Canada. Handmade raised £17 million to cover the deal with the Duchess of York, and the takeover of US animation cartoon studio Animated Collective to produce those stories.
Handmade was founded by former Beatle George Harrison, sold following his death to Patrick Meehan - the former manager of Led Zeppelin and Black Sabbath - whose family remains the largest shareholder in the group.
"Up" on BAFTA's longlist for best film of 2009
Pixar-Disney's
"Up"
was named Thursday to the BAFTA Film Awards longlist in seven categories, including best film.
Up
is the only animated entry on the 15-film longlist for best film. The list is the result of the first of three rounds of voting by over 6,000 academy members to decide the winners of the Orange British Academy Film Awards, the British equivalent of the Oscars.
The movie is also on BAFTA longlists for best director, original screenplay, sound, editing and music.
Fantastic Mr. Fox
was named to longlists for best adapted screenplay, sound and music -- the last category being joined by
Coraline
.
Along with
Up, Fantastic Mr. Fox
and
Coraline
, the longlist for animated film includes
Disney's A Christmas Carol
and
Ice Age 3: Dawn of the Dinosaurs
.
Leading the BAFTA longlist is Lone Scherfig's live-action
An Education
with 17 mentions, including best film, director and actress for Carey Mulligan.
The second round of voting will reduce the 15 contenders in each category to five nominations. The full list of nominations will be announced
Thursday, January 21
at BAFTA headquarters.
The awards ceremony itself will be held
February 21
following the third and final round of voting.
Grizzly Flats Rides Again!
Animator Ward Kimball's famed Chloe locomotive was on the move recently to Yorba Linda, CA for the annual
Holiday Festival of Trains
at the
Nixon Library
. The steam engine, along with a model representation of Kimball's whimsical Grizzly Flats Railroad, is on display through this Sunday, January 10, 2010. Featured are two huge layouts of operating model trains. Also showing on two giant flat-screen monitors are rare home movies of Walt Disney's 1948 trip to the Chicago Railroad Fair and the work that went into creating the Chloe locomotive during the 1950s. The home movies of Walt Disney at the 1948 Chicago Railroad Fair are from the Kimball family and have never been shown in their entirety to the public. For more information on admission, hours & directions, check (and I never thought I'd say this)
The Richard Nixon website
.
(Thanks
cartoon brew
)
Briefly: Animation Filmmakers Interviewed
Reuters
has an article interviewing a number of noted talents in animation discussing the writing process:
Phil Lord, director/co-writer on
Cloudy With a Chance of Meatballs
Pete Docter, director/co-writer of
Up
Ron Clements and John Musker, co-directors of
The Princess and the Frog
Rob Edwards, writer on
The Princess and the Frog
Rob Letterman, co-director of
Monsters vs. Aliens
Adam Elliot, director/writer of
Mary and Max
Wes Anderson, director/co-writer of
Fantastic Mr. Fox
Henry Selick, director/co-writer of
Coraline
Elsewhere,
The Cliff Edge
has an interview with Pete Docter on the making of
Up
.
Bruce Davison on Being the President in "Justice League: Crisis on Two Earths"
Bruce Davison is the latest actor to be interviewed by Warner Home Video in conjunction with the upcoming release of
Justice League: Crisis on Two Earths
, the newest direct-to-video animated movie coming on
February 23, 2010
. Among other topics, Davison discusses his promotion from Senator in the
X-Men
movies to President Slade Wilson in
Justice League: Crisis on Two Earths
, how superheroes influenced him growing up, and what he learned in his first time out as a voice actor for animation.
The full press release interview follows. Click on any thumbnail image to enlarge:
VETERAN ACTOR BRUCE DAVISON MAKES ANIMATION VOICEOVER DEBUT IN JUSTICE LEAGUE: CRISIS ON TWO EARTHS
Bruce Davison (X-Men, Longtime Companion) is the voice of President Wilson in Justice League: Crisis on Two Earths, the next DC Universe animated original movie. The film will be distributed February 23, 2010 by Warner Home Video. (Photo courtesy of Gary Miereanu)
Bruce Davison is no stranger to political office – at least in a fictional situation. He's played an ambassador, senator, congressman and judge, but Davison steps up in class – in his first voiceover for animation – as President Wilson in Justice League: Crisis on Two Earths, an all-new DC Universe Animated Original PG-13 Movie coming February 23, 2010 from Warner Premiere, DC Comics and Warner Bros. Animation.

In Justice League: Crisis on Two Earths, a "good" Lex Luthor arrives from an alternate universe to recruit the Justice League to help save his Earth from the Crime Syndicate, a gang of villainous characters with virtually identical super powers to the Justice League. What ensues is the ultimate battle of good versus evil in a war that threatens both planets and puts the balance of all existence in peril. Davison's President Wilson is caught in the middle of the battle, attempting to find a balance between leading the human citizens of the parallel Earth and not being crushed by the powerful Crime Syndicate.

Davison's credits stretch through film and television to the tune of 160 different movies and series roles, catching the world's attention in 1971 as the title character in the benchmark rat-attack thriller Willard. He has since been a regular on primetime series, covering the gamut from The Waltons, Murder She Wrote and thirtysomething to Seinfeld, Lost, Close to Home and Knight Rider. Davison's film career has featured memorable and critically acclaimed roles in X-Men and X2, Six Degrees of Separation, Short Cuts, Grace of My Heart and Longtime Companion, the latter performance garnering an Academy Award nomination, a Golden Globe Award, an Independent Spirit Award, and top honors from the National Society of Film Critics and the New York Film Critics Circle. Though he has recorded numerous books-on-tape, Justice League: Crisis on Two Earths represents Davison's first foray into the animated world.

Justice League: Crisis on Two Earths is an original story from award-winning animation/comics writer Dwayne McDuffie (Justice League). Bruce Timm (Superman Doomsday) is executive producer, and Lauren Montgomery (Wonder Woman, Green Lantern: First Flight) and Sam Liu (Superman/Batman: Public Enemies) are co-directors. The full-length animated film will be distributed by Warner Home Video as a Special Edition 2-disc version on DVD and Blu-Ray™ Hi-Def, as well as single disc DVD, and On Demand and Download.

During his recording session, Davison had a few minutes to discuss his inaugural animated role, his personal history with super heroes, an early adoration for EC Comics, and his ascent up the fictional political ladder. We'll let his words take it from here …
QUESTION: What's it like being one of two characters without super powers in an all-super hero movie?

BRUCE DAVISON:
Well, it's par for the course. In
X-Men
, I played Senator Kelly and, as my son likes to say, I didn't really have any powers – I just melted. It's tough when your action figure can't stand up. I had to stick it in a glass of water because it didn't have any feet, just this sort of drippy stuff off the bottom (he laughs). So I'm used to not having any real strength powers. But President Wilson is a pretty macho guy, which is great.
The two men fighting for good on an alternate Earth – President Wilson (voiced by Bruce Davision) and Lex Luthor (Chris Noth) – have their hands full with the Crime Syndicate until reinforcements are recruited in Justice League: Crisis on Two Earths.QUESTION: And you've got a nice progression here. Marvel makes you a senator, DC makes you President ...

BRUCE DAVISON:
Yes, I AM the President (he laughs). And I actually have feet in this one, plus an eye-patch. So I'm definitely moving up in the super hero world.
QUESTION: How did you enjoy your maiden voyage into animation voiceovers?

BRUCE DAVISON:
I've done books-on-tape, including a Stephen King book and a few other things. But it's really interesting to be a character that will then be created as opposed to trying to fit in. I've spent a lifetime voicing over (looping) myself in films over the years. But it's a lot easier to just create something and then let the animators put it together. Oh, and it's just a blast doing the recording – it's like being six years old again.
QUESTION: Were you picturing the character in your head while recording, or just focusing on conveying certain emotions?

BRUCE DAVISON:
Well, I always try to look at my characters as being better than I am. That's one of the reasons I guess I became an actor – because you get to create a persona that's bigger or better or more interesting than your own. I sort of found President Wilson to be like Dale Dye, the guy that does all the military shows on History Channel. The guy who gets in the trenches. He's been there, done that. So, I'd better shape up.
QUESTION: Did super heroes play a role in your youth?

BRUCE DAVISON:
I hate to date myself, but my earliest memories are
Flash Gordon
. I would love playing Flash Gordon in the neighborhood. We lived outside of Philadelphia in Drexel Hill, and I would be Flash Gordon and my friend was Dr. Zarkov – and we'd get beat up by the Catholic kids, who were the clay people, on the way home from school. And then we'd have auditions for Dale Arden. So that was sort of my childhood fantasy.
QUESTION: Do you remember any first experiences with Superman or Batman?

BRUCE DAVISON:
Oh, yeah – George Reeves working with
"Truth, Justice, and the American Way"
– you know, in the '50s when there were just three channels on the TV, and you watched the Indian on the Test Pattern until nine when things started coming on.
I did have a cape and I did jump off my stairs – and survived (laugh). I really loved running around the hill, trying to do the whole "Truth, Justice and the American Way" thing (hums the theme song). I'd try to take off just like he did, and end up sliding on my face down the hill. But that was always off camera for me and I figured they didn't see that part, just the great take off (laughs).
QUESTION: How did comic books influence your upbringing?

BRUCE DAVISON:
I was a major EC Comic freak. I just loved them all.
"Tales Of The Crypt," "Weird Science"
… all of the older stuff. I just really loved the artwork – Wally Wood and all of those great artists. But they scared the bejesus out of me as a kid. I remember one very vivid comic in which a baseball player would spike people, sliding into everybody, so they cut him all up and played baseball with his head and used his legs as the bats. I think they used his trunk as home plate. That really scared me (he laughs). It was a really interesting time. They used to run articles in the comics about how people in Congress were trying to make it a Commie plot to ban EC. I found that really interesting – that was really the dawning of my first understanding of politics and censorship.
President Wilson (voiced by Bruce Davision) is caught between good and evil super heroes while trying to protect his planet in Justice League: Crisis on Two Earths.
QUESTION: Why are superheroes important for us?

BRUCE DAVISON:
I think it gives us a sense of idealism and strength that we don't have but we wish we did. It's like, why do we create religion? Because we need super heroes to take care of us, to live up to.
QUESTION: You've done so many different things. What do people most often recognize you for?

BRUCE DAVISON:
Well, if they're my age, probably
Willard
, because that was an impressionable movie when you're young. The younger people know me from
X-Men
. And then if you're 12, it's
Knight Rider
. It's as though every few years something comes along and then I'm sort of remembered for that. But people don't really know that I can do anything else until the next time.
QUESTION: Did you learn anything from your first animation voiceover experience?

BRUCE DAVISON:
I learned it's a lot of fun. It really is. And you just have to sort of wing it with the other actors. You do have to work within the iambic pentameter of the technical world of the medium. You can't pop things and you can't get too close to the microphone and you can't get too breathy. You really have to sort of create a character vocally within a framework of technology. So you can't step out of it in order to do something that maybe you would do as an actor on film or on stage. When you're on stage, even a whisper, you have to reach very far away. In film, you can be much more intimate. But just using your voice, you have to create something that's somewhere in the middle so that it paints a picture and yet it's not intimate enough to get lost.
For more information, images and updates, please visit the film's official website at
www.JUSTICELEAGUECRISIS.com
.
Animation: Eternally Second Class
The Nikkster lays it out
succinctly
.
... Disney/Pixar's
Up
is ineligible for the Writers Guild awards because the animation studios are not signatory members of the union. (Kinda bites them in the ass at awards time, eh?)
Up
is technically eligible for the Directors Guild and Screen Actors Guild awards.
"But it'll be a cold day in hell before the directors or actors nominate an animated film,"
one source tells me ...
So the various writers and board artists who do story for the animated features now making your friendly neighborhood monster conglomerate a sizable fortune? They can kiss off getting one of those shiny gold trophies that the different guilds, academies and film institutions hand out on a yearly basis.
Academy Award for Best Screenplay? Forget about it. No self-respecting live-action/ WGA writer will vote for you. No matter how good your writing is.
Best Picture? Over the live-action branches' dead bodies.
Best actor? Cripes, it's only
voice
acting, man. Nobody is going to get a little gold man for
that
.
Animated features. They might make truckloads of money, but they are always and forever going to be the bridesmaids who
don't
catch the bouquet, no matter how comely and compelling they might be. Learn to live with that sad reality.
(Thanks
Animation Guild Blog
)
The Network of Cartoons
Guilt-ridden over doping off over the Christmas holidays, Your Truly went to two fun factories today.
In the morning it was Film Roman/ Starz Media, snugged up against the fabled Bob Hope Airport. The current season of
Simpsons
half-hours is wending its way to an end, and artists and directors have resigned themselves to a season of shorter schedules and longer hiatuses.
"Nobody feels valued here like they did a few years ago. Most people now feel like their disposable. Se sure don't feel we have the leverage we used to..."

"We hear rumors that they're not going to do another
Simpsons
feature until after the series is over. And we've got no idea how long the series will keep going ..."
I offered the suggestion that the series would be going a while, since if they close down production it will cause the money-making machine called
Simpsons merchandising
to shrink to unacceptable proportions. (And personally, I think a lot of these folks have more clout than they know.) ...
After lunch I motored to Cartoon Network, where an old hand told me:
"There aren't as many projects happening around here as before. The ones going on now are:

1)
Chowder
, which is pretty well done except for a little bit left in post. Most of the crew left long ago.
2)
Flapjack
; it's half through its current order of six shows, and we don't know if there's going to be more beyond the six.
3)
Generator Rex
. This pup is working through its first order of twenty episodes, and three shows are back from overseas and in editing. We've got six new scripts greenlit beyond the first twenty.
4)
The Regular Show
is a newer comedy series that started in November with a first order of six episodes. They're going to have to make a decision soon about doing more shows if they want to keep the crew together.
5)
Ben Ten
. This series is still going, but I don't know how much more work they've got.

Down at Nick, I understand they've got an order for twenty-six more half-hours of
Fan Boy and Chum Chum
. My friends on it are happy about this, since the way Nick works, that should be another couple of years of employment ..."
So that's what my CN spies and stoolies tell me. I've seen Cartoon Network busier, but I'm informed that there is another series in development. (My spies declined to tell me what it was.)
(Thanks
Animation Guild Blog
)
The Permanence of 3-D, Part IX
Jeffrey Katzenberg makes news.
We know which way the
tide is flowing
, right?
Samsung Electronics is diving headlong into 3-D viewable TVs, launching a number of new 3-D home products today. Samsung also announced an alliance with animated film maker DreamWorks Animation..
I mentioned to a staffer at one of our large congloms that in five to eight years, Three Dee will be the dominant medium. He was skeptical, but I think that it's going to be like color in the 1950s: The also-ran to black-and-white in 1949, and the main attraction by 1960.
We'll see if I'm psychic ... or all wet.
(Thanks
Animation Guild Blog
)
Game Changer?
The Atlantic notices the
obvious
.
... [S]ays established Hollywood director Jon Favreau:
"It is a game-changer from a production standpoint certainly in the way he's using motion capture and operating a camera within a volume... the line between animation and live action is blurring in many ways."
Favreau told an interviewer he will mimic Cameron's use of motion capture and CGI in his upcoming action film
Iron Man 2
...
Sitting in the middle of Animationland, I've been noting for, oh, a couple of decades that the
"line"
between animation and live-action has been fading away. Thanks to the digital revolution, animated components in live-action now take up way more screen time. Animated effects and characters and stunt doubles. Virtual sets. It's all standard stuff now. In fact, if you've got yourself a big live-action extravaganza, you've got to have loads of this stuff in your movie or you're not really legitimate.
What this means is that the overall animation industry has grown steadily, even as different segments of Toonland have bounced up and down. Back in 1960, there were a couple of thousand cartoon people working in L.A. Hanna-Barbera and Disney a couple of small pretenders, various commercial houses, and that was about it. Now there's eight or nine times as many people employed in the multiple branches of what we're pleased to call animation, everything from live-action effects to television graphics to video and on-line games to traditional toonage and its teevee cousins.
So the fact that a national magazine now takes note that the latest big-budget picture is changing the landscape of movie-making is fun, but obvious. It's been going on for years.
Avatar
might increase the velocity of change in the business, but it won't change the direction. That was determined long ago.
(Thanks
Animation Guild Blog
)
'Thor' To Open Same Weekend As 'Spider-Man 4'?
The loyalties between the superheroes of the Marvel Universe are apparently quite flexible, as Marvel Studios'
"Thor"
has officially moved in on
"Spider-Man 4."
According to
Variety
, the Norse God of Thunder's big screen debut — originally set for
May 20, 2011
— has been pushed two weeks earlier to
May 6, 2011
. The new date is the same as the
original release date for Sony Pictures' "Spider-Man 4,"
the Sam Raimi-directed flick currently suffering through
some delays that could put its release date in jeopardy
.
With it now uncertain that Peter Parker's next adventure won't hit theaters on time as originally planned — though Sony has yet to officially move the release date — it seems that the powers behind
"Thor"
saw an opportunity for an early summer start.
Despite appearing like an act of internal rivalry, the report states that Paramount simply did not want to wait on an official release date change on
"Spider-Man 4"
in case other studios made the move first. This way, a Marvel movie still hangs onto the summer's opening weekend.
The report also notes that should
"Spider-Man 4"
not change its release date as is widely expected,
"it's likely that 'Thor' would move."
Still, with Kenneth Branagh's take on the hammer-wielding hero rumored to begin shooting
as early as Friday
, it's a much likelier bet that
"Thor"
will arrive in theaters before
"Spider-Man 4."
Until Raimi and Sony can solve their current script problems, this is probably the best available solution for superhero fans everywhere.
'Green Lantern' Begins Shooting In March
In brightest day, through blackest night,
"Green Lantern"
officially has the green light.
The DC Comics adaptation, which stars
Ryan Reynolds as pilot-turned-superhero Hal Jordan
, has received the official go ahead from Warner Bros. and DC Entertainment, according to
the blog of visual effects supervisor Karen Goulekas
.
"'Green Lantern' got the official green light today,"
she reported yesterday.
"And not a second too soon — only 10 weeks out from shooting!"
Given the swirl of rumors and reports around the topic of "Green Lantern" — from
the hiring of Martin Campbell as the film's director
to
the eventual casting of Reynolds
, who already has a comic book franchise of his own
in the form of "Deadpool"
— it's hardly surprising that the movie has received the official green light from the powers that be. Still, with delays bogging down
other high-profile superhero projects
, one can never be too careful about counting their comic book chickens before they hatch.
But if Goulekas' report is to be believed,
"Green Lantern"
will take flight in ten weeks. The March start date gels pretty well with an estimate Reynolds himself made in October,
suggesting that shooting would begin four or five months from then
. Filming on
"Green Lantern"
will allegedly take place in New Orleans following
the production's collapse in Australia
.
With shooting just over two months away, attention now turns towards casting. A list of
supposed front-runners for Carol Ferris
circulated last month, and we've already made
our suggestions for Sinestro
known, but it remains to be seen if any of these predictions will come to fruition. For now, all we can do is wait patiently — assuming that everything stays on schedule, the answers will come sooner rather than later.
'Kick-Ass' To Open SXSW Film Festival
Bummed you're not one of the lucky few to have seen
"Kick-Ass"
already? Well, so am I. However, it looks like we'll have yet another chance to catch the film ahead of its
April 16
release.
"Kick-Ass"
will open this year's South by Southwest Film Conference and Festival, which runs March 12-20 in Austin, Texas. The film will premiere during the festival's 2010 opening night festivities.
"Kick-Ass is a truly fun ride, with non-stop action, clever humor, and even heart, which is exactly what our audience has come to love and expect from SXSW every year,"
said Film Conference and Festival Producer Janet Pierson.
"We feel fortunate to have found such a tailor-made good time to kick off our 2010 event!"
With mere months left until Matthew Vaughn's adaptation of Mark Millar and John Romita Jr.'s comic book series hits theaters, updates have been flying around the 'Net. Fans have received a
new "Kick-Ass" trailer
, and a
series of "Kick-Ass" movie posters
, among other elements.
Will Obama bump the Lost premiere? Fans get mad
(Thanks to Documentary.org for the image.)
Forget terrorists and tea-party activists, President Obama is asking for trouble from the scariest group of people yet:
Lost
fans, who stand to see their much-anticipated final-season premiere pre-empted if the prez slates his State of the Union address for Feb. 2.
The White House is reportedly mulling either Jan. 26 or Feb. 2 for Obama's first State of the Union. If it picks the latter, that messes up ABC's long-announced plans to air a big three-hour
Lost
event that night to usher in the show's sixth and final season.
It's unclear what that would mean. Would we have to wait one more week for the glorious confusion of more
Lost
answers that turn into questions? Would the premiere go ahead as scheduled while ABC delays the otherwise live national speech?
We're guessing ABC had to know this was a potential problem, since the president always gives his State of the Union around this time. We're hoping they have a Plan B.
In the meantime, fans have gone viral and seem as batty as a raging polar bear
Lost
on a twitchy time-traveling island. They've started a save-our-
Lost
-premiere Twitter campaign to stop Obama. Under the hashtag #NoStateofUnionFeb2, the Losties are threatening, begging and trying to reason with Obama.
Brackmann wrote:
"Please Obama, don't crash Lost premiere. We don't need to hear the economy is bad, it's old news, save yourself a speech."
zenkitteh added:
"Come on Obama!! You are a smart man, you must be a fan of Lost."
And WillJRHopkins added:
"I'm not an american but if i have to wait for lost any longer i might throw up."
What do you think?
Directors nominate Avatar's James Cameron for best of '09
James Cameron (right) directs Sam Worthington (far left) in Avatar
It's looking like nothing's going to stop
Avatar
's James Cameron from claiming the new title of King of the Universe: Today, the Directors Guild of America included him in its nominees for outstanding directorial achievement in a feature film for 2009.
This comes just after the Producers Guild of America selected
Avatar
and Cameron for its nominations for best picture of the year (technically, the Darryl F. Zanuck Producer of the Year award).
Other DGA nominees for best director are Kathryn Bigelow for
The Hurt Locker
, Lee Daniels for
Precious: Based on the Novel 'Push' by Sapphire
, Jason Reitman for
Up in the Air
and Quentin Tarantino for the alternate-universe World War II tale
Inglourious Basterds
.
As for Cameron, this is his second nomination. He won in 1997 for
Titanic
. Also cited in the nomination is Cameron's directorial team, which included unit production manager Colin Wilson, first assistant director Josh McLaglen and second assistant director/additional unit first assistant director Maria Battle Campbell.
The winner will be named at the
62nd Annual DGA Awards Dinner
on
Jan. 30
.
The PGA and DGA awards are usually good signifiers of what films and people might be nominated for—and who might win—Oscars.
War Machine Creator Says 'Iron Man 3' Could Use 'Demon In A Bottle' Story, Debunks 'Iron Man 2' Rumor
EDITOR'S NOTE: With "Iron Man 2" just a few months away from hitting theaters, MTV News contacted War Machine co-creator Bob Layton to discuss the character's upcoming debut on the big screen. The conversation covered a wide range of subjects that we're rolling out this week in a four-part series — concluding with Layton's thoughts on some "Iron Man 2" casting rumors and what might be in store for "Iron Man 3."
As one of the definitive
"Iron Man"
creative teams, it's not surprising that several concepts from Bob Layton and David Michelinie's
"Iron Man"
run will be prominently featured in the upcoming
"Iron Man 2"
While Justin Hammer's presence (as played by Sam Rockwell) has long been confirmed, Layton was recently able to address the rumor that
Kate Mara was cast as Bethany Cabe
in the movie.
"I think there was a rumor on IMDB that Kate Mara was playing Bethany Cabe,"
Layton told MTV News.
"But that's not the case. I think she plays an FBI agent briefly in the movie. There are no plans for Bethany Cabe in this movie, as far as I know.""I'm really excited about the second film,"
continued Layton.
"I pretty much know the story backwards and forwards. I got a chance to talk to ['Iron Man 2' screenwriter] Justin Theroux and Jon Favreau in great detail about it. You're going to see some stuff that's going to blow you away. I have no doubt that when we get to the finale of the film that everyone is going to be impressed with what they've come up with."
Layton also elaborated on why it's the right time for Jim Rhodes to become War Machine in
"Iron Man 2,"
rather than in a later sequel.
"I think there are a variety of reasons to have the War Machine character in there,"
offered Layton.
"If they're doing the 'Avengers' film, they always have the option of using War Machine instead of Iron Man depending upon what happens contractually. I'm just speculating, I have no idea… But there's always the possibility that if it does well, it can spinoff. Because obviously there's a different character and a different motivation with War Machine than there is with Tony Stark."
Additionally, Layton believes that
"Iron Man 3"
may incorporate elements from his classic
"Demon in a Bottle"
storyline. Originally published in 1979,
"
Demon in a Bottle"
follows Tony Stark as he succumbs to his addiction to alcohol while trying to save his company and reputation from Justin Hammer.
"I think they've come up with a terrific segue to the third film, which I think is going to be fairly powerful,"
said Layton.
"My understanding is that the third film could very well be the 'Demon in a Bottle' story mixed in there with everything and I'm kind of looking forward to that, if that's where they wind up going."Layton is currently working on a new project for Marvel as well as a graphic novel collection of his creator owned web comic "Colony."
Willem Dafoe Says 'There's Plenty More To Do' With Green Goblin, Weighs In On 'Spider-Man 4' News"Daybreakers"
star Willem Dafoe dropped by Splash Page HQ yesterday to chat us up about the film, which hits theaters Friday (
January 8
). While he was here, we managed to sneak in a few questions about — you guessed it — the
"Spider-Man"
films and the villain that kicked off Sam Raimi's blockbuster, web-friendly franchise, Green Goblin.
Would he be up for making a return appearance? After all, no one stays dead in the comics world. And what about those
"Spider-Man 4" production delays
? The actor touched on all of it in our exclusive interview.
"It all depends on the story,"
said Dafoe of the likelihood that we'll see him again.
"The Green Goblin, there's plenty more to do, because that's not so well defined. And the Norman Osborn character is a good, solid, half-comic, half-dramatic character, so I could always revisit that.""I don't think about it so much,"
he added.
"I like Sam Raimi. I read today that it might get pushed a little bit because they're fighting about screenplay issues, but who knows, who knows..."
Back in November, Dafoe was similarly open to the idea of
returning for another go at the friendly neighborhood Spider-Man
, though hadn't heard from Raimi or anyone at Sony.
With disagreements over the film's villain rumored to be at the heart of the current
"Spider-Man 4"
delays, it's worth noting that at least one of Spidey's rogues is looking to take another swing at the wall-crawler. Heck, five more and we've got a Sinister Six.