`Alice' still reigns at box office with $34.5M
Alice remains the queen of the box office.
Johnny Depp and Tim Burton's
"Alice in Wonderland"
took in $34.5 million to remain the No. 1 movie for a third-straight weekend, according to studio estimates Sunday.
The Disney release raised its domestic haul to $265.8 million and its worldwide total to $565.8 million after just three weekends in theaters, a huge result for a film playing in the typically slow month of March.
"You rarely see this kind of domination by one movie at this time of year,"
said Paul Dergarabedian, box-office analyst for Hollywood.com.
"Normally at this time of year, films don't make this kind of money, and they don't hold in this long."
"Alice in Wonderland"
easily beat a rush of new movies led by 20th Century Fox's family film
"Diary of a Wimpy Kid,"
which opened at No. 2 with $21.8 million. The movie is adapted from Jeff Kinney's cartoon novel about a sixth grader maneuvering through the intricate social structure at his middle school, which includes its own
"cooties"
game known as the
"cheese touch.""I think cheese touch equals magic touch at the box office,"
said Chris Aronson, head of distribution at 20th Century Fox.
Debuting at No. 3 was Jennifer Aniston and Gerard Butler's action comedy
"The Bounty Hunter"
with $21 million. Released by Sony, the movie follows a bounty hunter chasing his ex-wife, a reporter with an arrest warrant over her head after she misses a court date while pursuing a story.
"We had figured an estimate in the high teens, so 20-plus million is a good number for us,
" said Rory Bruer, head of distribution for Sony.
Jude Law and Forest Whitaker's action thriller
"Repo Men"
flopped with a No. 4 opening of $6.2 million. The Universal release features Law as a repo man on the run in a future where organs are bloodily repossessed if patients miss their payments.
So far this year, domestic revenues are at $2.43 billion, up 10.3 percent over 2009's, according to Hollywood.com. Factoring in higher ticket prices, movie attendance is 8.2 percent ahead of last year's.
Megamind teaser trailer now online

The first teaser trailer for DreamWorks Animation's
Megamind
is now online to be viewed at
Yahoo! Movies
. Although less than a minute long, it does introduce its main character, a supervillain voiced by Will Ferrell whose life loses its meaning when he accidently kills his superhero enemy.
MegaMind
opens everywhere this November.
Michel Gondry talks
Megalomania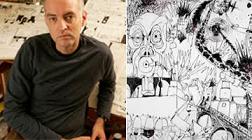 Director Michel Gondry discussed his forthcoming animated film
Megalomania
with
The Playlist Blog
. The movie which is a collaboration with his teenage son, Paul, is in the works since 2007. Described by Gondry as a
"rebellious story of an adolescent,"
and featuring the voices of Seth Rogen, Steve Buscemi & Juliette Lewis,
Megalomania
will be animated using Paul Gondry's artwork and comic book author Dan Clowes' script.
Animated Performance: Bringing imaginary animal, human and fantasy characters to life by Nancy Beiman
Disney animator and Sheridan professor Nancy Beiman announces her second animation book.
Animated Performance
introduces students to the fascinating process of bringing animated characters to life. It demonstrates the power of animation, without the bodily constraints of human actors, to portray an almost unlimited variety of characters. Students will learn how species, weight and design can affect character actions, so that no two character performances are ever alike.
The book also examines the ways in which an individual character's movements vary with the emotional or narrative context. Hundreds of thumbnail drawings show how cloth, paper, wood, animal, invertebrate, winged, aquatic and mechanical beings can live and move without losing their non-human qualities.
Introduces animation students to the techniques and processes behind convincing animated performances.
More than 200 colour illustrations demonstrate a variety of human, animal, and inanimate character performances.
The text is accompanied by student exercises, practical tips and never-before-published interviews with legendary animators Art Babbitt, Frank Thomas, Ollie Johnston, and story artist Floyd Norman.
She also has a Facebook fan page
located here
.
Shrek, Chomet and Besson Set to Shine at Annecy
Screenings of Sylvain Chomet's
The Illusionist
, a
"work-in-progress"
sneak peek at Luc Besson's feature
The Mechanics of the Heart
and the European premiere of DreamWorks Animation's
Shrek Forever After
are all part of the star-studded 50th Anniversary Edition of the Annecy Intl. Animation Festival, which takes place
June 7-14
. John Lasseter, Pete Docter, Jeffrey Katzenberg and Nick Park are all expected to attend this year's landmark edition, according to
Variety
.
Other well-known titles in the spotlight this year are Wes Anderson's
Fantastic Mr. Fox
and Gabor Csupo (Rugrats) new feature
The Immigrants
. Among other noteworthy movies getting the
"work in progress"
treatment are
Une Vie de Chat, (A Cat's Day Night)
Folimage's 2-D animated thriller directed by Alain Gagnol and Jean-Loup Felicioli and Patrice Leconte's animated musical
Le Magasin des Suicide (The Suicide Shop)
.
Annecy will also showcase the traditional mix of brilliant animated shorts and TV projects competing for the grand Cristal prize. Bill Plympton's latest short
The Cow Who Wanted to be a Hamburger
, Jean-Claude Rozec's
Sacred Monster
, Jonathan Dunleavy's
Crash Bang Wallow
, and the Oscar-winning
Logorama
(directed by Ludovic Houplain, Herve de Crecy and Francois Alaux) are among the many titles appearing in the shorts category. On the TV front: Pete Circuitt's
Yes Virginia
, Jakob Schuh and Max Lang's
The Gruffalo
and Pierre-Luc Granjon's
Le Printemps de Melie
are appearing on the specials ballot, while
Dragons and Princesses, Marvo the Wonder Chicken, Fun With Claude, Little Krishna, Olivia, The Wonder Pets!
and
The Marvellous Misdaventures of Flapjack
are some of the better-known titles in the best series category.
The festival will release the list of the animated features running in and out of the competition in the next few weeks. For a complete list of nominated projects, visit
www.annecy.org
.
(Thanks
Animation Magazine
)
VFX Veteran Rosenbaum Joins Digital Domain
Stephen Rosenbaum, who has won two Oscars for outstanding visual effects, has joined Digital Domain as a visual effects supervisor.
Rosenbaum, whose Oscar wins came for the features
Forrest Gump
and
Avatar
, comes to Digital Domain from Weta Digital in New Zealand.
Rosenbaum has 22 years of experience in the visual effects field, and his credits include
I, Robot, X2, The Perfect Storm, Contact, Jurassic Park, Terminator 2, Die Hard 2
and
The Abyss
.
"Over the last few years, Digital Domain has become a technological and creative force in the movement to generate completely realistic digital characters,"
Rosenbaum said.
"This company is redefining audience expectations and making it possible to tell stories that never could have made it to the screen before now. It's thrilling to continue this company's tradition of excellence."
(Thanks
Animation Magazine
)
Dietz and Schofield Open Pencil Test Studios
Mike Dietz and Ed Schofield, who between them have more than 30 years experience producing animation, have teamed up to form Pencil Test Studios.
The new production company is based in Irvine, Calif., and has completed two TV commercials for Disney Destinations. Its next project will be producing cinematics for an upcoming Nintendo Wii game, and the company is developing original properties to debut soon as a short film and line of games for mobile devices.
Dietz and Schofield have worked together on several high-profile games including
Earthworm Jim
and
The Neverhood
.
Dietz's credits include the animated sitcom
The PJs
, the short film
Squirly Town
for Nick's Random! Cartoon Show. He also won an Annie Award for the animation on Pixar's
Ratatouille
video game.
Schofield has worked as studio animation director for both Foundation 9 and THQ's Heavy Iron Studios. He won a WAC Award for
The Neverhood
and was nominated for an Annie for the
WALL•E
video game.
"Our expertise in creating CG, hand drawn and stop motion animation for a wide variety of media including film, television, and interactive makes Pencil Test Studios a perfect partner for clients wanting to tell stories and reach viewers across multiple platforms,"
says Schofield. Dietz adds,
"We heart animation and it shows in our work."
(Thanks
Animation Magazine
)
Logorama, Mr. Fox Set for Stuttgart
Oscar-winning short film
Logorama
and Wes Anderson's
Fantastic Mr. Fox
will be among the highlights of the Stuttgart Festival of Animated Film, slated for
May 4-9
.
The festival features several competitions including the International competition, which will feature
Logorama; Tricks for Kids
, which will include
The Gruffalo
; as well as screenplay and voice acting honors
The AniMovie competition will include
Fantastic Mr. Fox
, presented by lead storyboard artist Christian DeVita, as well as the world premiere of
The Sandman
:
Adventures in Dreamland
, Hayao Miyazaki's
Ponyo, Kerity, La Maison des Contes (Eleanor's Secret)
, and
Piercing 1
.
Outside of the competitions, the festival will feature
Simpsons
animation artist and director David Silverman, who will present his work, including
The Simpsons Movie
and a recent clip made for the Super Bowl.
Other films set to screen are the 3-D
Moomins and the Comet Chase
and
The Princess and the Frog
. Special programs will spotlight animation from Singapore and a curated program will look at animation and propaganda.
Additional information can be found at the festival's website at
http://www.itfs.de
.
(Thanks
Animation Magazine
)
Mom, can I watch?: Adult TV airs on kids' channels
Instead of showing viewers a list of such children's TV shows as Nickelodeon's
Dora the Explorer,
two channels geared at kids aired preview clips for adult programming Tuesday morning.
A spokeswoman for Time Warner Cable Inc. blamed an
"equipment failure"
for the two-hour foul-up in areas around Raleigh, North Carolina.
Several parents phoned to report the problem, TWC's Melissa Buscher said Tuesday. The cable company heard reports of the boo-boo in Cary, Morrisville, Garner and Goldsboro.
Buscher said that the problem occurred on two
"Kids on Demand"
channels that were listing children's shows. The titles didn't match the preview videos which appeared in the right-hand corner of the screen, she added.
"Instead of being a preview for kids programming, you got a preview of adult programming."
The company is sorry for the blooper and has fixed the problem so that it won't recur, Buscher said.
Heat placed on theaters to exhibit 3-D "Dragon"?
Paramount Pictures is breathing fire at theaters that won't show DreamWorks'
How To Train Your Dragon
in 3-D, industry executives told the Los Angeles Times.
The studio is strongarming theaters by saying that if they don't exhibit the animated family film on a 3-D screen, it will withhold a 2-D version that they would show in its place, four theater industry executives charged. Fearing reprisal, the four asked not to be named.
"The message is: If you have one 3-D screen available and you don't play [How To Train Your Dragon], they're not going to give you the version in 2-D,"
said one California theater operator.
"It's an underhanded threat."
Asked about Paramount's efforts to get the movie onto 3-D screens, a studio spokeswoman declined to comment.
One person closely connected to Paramount said the studio is confident that it will book about the same number of 3-D screens to play
How To Train Your Dragon
as the 2,063 that Disney obtained for the opening weekend of
Alice in Wonderland
.
There are comparatively few 3-D screens in the United States. Many multiplexes have just one 3-D screen, so ticket sales would be strongly affected if a conventional version of the DreamWorks movie is unavailable to play on their other screens.
How To Train Your Dragon
opens
March 26
, while Warner Bros.' live-action 3-D
Clash of the Titans
opens a week later. Tim Burton's
Alice In Wonderland
, released by Disney, is to last several more weeks on the big screen.
Meanwhile, Disney is urging theaters to continue screening
Alice in Wonderland
, which has made over $215 in domestic ticket sales alone to date. Unnamed
"people familiar with the situation"
told the Los Angeles Times that Warner Bros. is pressing the same theaters to skip Dragon in favor of putting
Clash of the Titans
on screen the following week.
This year, 19 3-D movies are slated for theatrical screenings, up from 14 in 2009.
"This is the most unusual and intense situation that I've ever seen,"
said Robert Bagby, president of Missouri-based B&B Theatres. The chain has 200 screens, of which just 40 of which are 3-D.
"Of course, it's a wonderful problem for us that 3-D is doing so well in the market that we're having these kinds of issues,"
added Bagby, a 30-year veteran of the industry.
Simpsons voice artist reveals the job was turned down when offered to other voice-over artists.
Appearing on Howard Stern on March 3,
Simpsons
voice artist Harry Shearer reveals some insight into the negotiations when Fox tried to have all of the voice-over people recast.
"The first time we ever had a negotiation, they did this big nation-wide talent search for people to replace us. And uh, that didn't go so well.

And I have to tell you this story, because I don't know if it's been told publicly, but it's my favorite Hollywood story, because it's a very different side of Hollywood.

They offered the gig to all of the A-level voice-over people in Hollywood, you know, the people who do all the other cartoon shows and stuff. And to a man and woman they said, "uh uh, that's their gig."

"When does that ever happen? So those people deserve a huge tip of the hat."
As a footnote, Shearer is the only one of the six regular voice actors from
The Simpsons
not to have won the Primetime Emmy Award for Outstanding Voice-Over Performance.
Moomins and the Comet Chase Trailer
A trailer for the children's film
Moomins and the Comet Chase
, the first stereoscopic 3-D feature out of the Nordic region. It's being produced by Finnish studio
Filmkompaniet Alpha
, who previously made the feature
Moomin and Midsummer Madness
in 2008. The characters are based on Tove Jansson's classic book and comic characters
Moomins
which have been the subject of numerous animated TV series and features throughout the years, including a hand-drawn Japanese version of this same Moomin story from 1992 titled
Comet in Moominland
.
(Thanks
cartoon brew
)
Lipsett Diaries Trailer
An enticing trailer for
Lipsett Diaries
, a short directed by
Theodore Ushev
(
Drux Flux, Tower Bawher
). It's rare to see animated imagery with such substance and beauty—so intensely powerful—and it's only the trailer:
[
Lipsett Diaries
] depicts the maelstrom of anguish that tormented Arthur Lipsett, a famed Canadian experimental filmmaker who died at the age of 49. His descent into depression and madness is explored through a series of images as well as sounds taken from Lipsett's own work.
The film is written by Chris Robinson, the artistic director of the Ottawa International Animation Festival; this marks his first major involvement in the production of an animated film.
LipsettDiaries.net
has more background about Lipsett and the film, including a fascinating tidbit about the influence of Lipsett's work on George Lucas and
Star Wars
. The film is in competition at Annecy this year, and something tells me it might be selected for Ottawa too.
(Thanks
cartoon brew
)
Cold War CGI
Computer animation from Russia in 1968 (yep, that's forty-two years ago!):
A group of Russian physicists and mathematicians with N. Konstantinov in the head of it created mathematic model of the cat and its moving and realized this model in the program for the computer "BESM-4″. Computer printed hundreds of frames on the paper using alphabet symbols and then they were converted to the cinefilm.
(Thanks, Mark Newgarden
)
(Thanks
cartoon brew
)
Elk Hair Caddis
Elk Hair Caddis
is another mini-masterpiece from those crazy kids at Denmark's Animation Workshop: Peter Smith, Alice Holme, Anders Brogaarde and Magnus Moller.
Peter Smith told us:
One of the goals with this piece of animation was to explore some of the boundaries of the 3D media, and how close we could bring it to a 2D feel in terms of broadness and flexibility. One of the very important inspirations that made us think along these lines was the work of the Swedish company Meindbender. Particularly the short
Football vs. Rabbit
was a very helpful source of inspiration. For the animation we used Maya and Blender (Anisculpt) and for comp we used Fusion.
(Thanks
cartoon brew
)
Disney Releases Interview with Ron Clements & John Musker on "Princess & the Frog"
In conjunction with the release of
The Princess and the Frog
on DVD and Blu-ray disc, Walt Disney Studios Home Entertainment has released the following press release interview with Ron Clements and John Musker, directors of
The Princess and the Frog
as well as many of Disney's recent animated classics such as
The Little Mermaid
and
Aladdin
.
The pair also
participated in a virtual roundtable Q&A with DVD Town about the movie and the home video release of it
.
The Princess and the Frog
is available now on DVD and Blu-ray disc. For more details on the home video release,
check out our earlier coverage here
.
The full interview follows:
In case you haven't heard, there's a Princess coming to town. She's causing quite a stir, and creating a lot of excitement with her pending arrival. Her name is Tiana, and she's a waitress from New Orleans.

Yes, that's right. Tiana is the latest addition to that elite group known as the Disney Princesses—and she's not only the first American, she's also the first African-American, and the first to openly sing about her heart's unique wish…not meeting a handsome prince or being somewhere she's not, but rather owning and operating her own restaurant.

Walt Disney Animation Studios' upcoming animated musical, THE PRINCESS AND THE FROG, marks the return of the musical fairy tale, the genre most closely associated with Walt Disney and the Studio he founded, beginning in 1937 with Snow White and the Seven Dwarfs.

The two writer/directors of the film, Ron Clements and John Musker, have more than a passing familiarity with Disney Princesses—they wrote and directed The Little Mermaid (which many credit with resuscitating the art form in the late 1980s) and Aladdin, successively. Prior to the release of THE PRINCESS AND THE FROG, they sat down to talk to us about their latest film.
Q: I understand from John Lasseter that you guys were let go from the Studio.


JOHN MUSKER:
We were banished, actually. [LAUGHTER] It was very fairy tale, yeah.
RON CLEMENTS:
We had reached the end of our contracts—
JM:
No, we were fired.
RC:
Well, yeah, but it was the end of our contract. But we actually ended up being gone for only about six months, although at the time that we left, we didn't really picture coming back.
JM:
Disney had changed around us, somewhat, and the Disney we were leaving wasn't the Disney we had been raised up by. It was heading in this direction we weren't so crazy about.
RC:
A lot of artists left. And it was very sad, although they never mentioned that they didn't actually get rid of all the animation desks after all. They were supposed to get rid of them, but there was actually a person in charge of that job, and he stashed enough desks to do a movie in a warehouse, because they—
JM:
They expected a fairy tale ending—
RC:
They just felt that it wasn't right, somehow. So we actually had the desks.
Q: How did you feel when you got the telephone call to come back?


JM:
It was hearing the news that we never anticipated. Pixar was estranged from Disney and we thought, 'Well, they'll probably make up somehow. It makes too much sense.'
RC:
It just felt wrong.
JM:
I hadn't anticipated that they would put John Lasseter in charge here. And that was a whole new wrinkle, and suddenly, there was a possibility we could come back. And then when John called us and asked, 'Hey, would you guys like to make another movie here?'—
RC:
We were close to actually signing a deal to do a movie at another studio.
JM:
John just said, 'There's all this stuff going on. I can't talk to you in any great length, but just trust me. Don't sign with somebody else.' So we said to our lawyer, 'We can't do this. Don't sign this piece of paper.'
RC:
And a few weeks after that, the announcement was made, and we were very happy about that.
JM:
We had known John for a long time. I went to school with John. I was part of the same class in character animation, so he knew our work, and we knew him. He had talked to us in the past about coming to Pixar and doing a movie up there if we wanted to, but we never really thought we wanted to relocate up to San Francisco. So it was really exciting. It's been great working with John—he's the best executive producer. He's very much a cheerleader; he's a filmmaker, he's got great story ideas. He is very passionate about what he's doing and he's fun…he's a big kid.
RC:
He's very courageous like that, and fearless…which is a good thing for someone in that position. So many people tend to operate out of fear a little bit, and I don't think the best results come from that. But he has the courage of his convictions and is not hesitant at all voicing his opinions of what we should do. He was always very positive.
JM:
Yeah, even years ago, I was working on
The Black Cauldron
, very briefly. John had said that there was an artist named Tim Burton—he was an advocate for him, who was totally unknown at the time, but John loved his drawings and said I should hire him. So I think John's always had an eye for what I like and, I think, other people will like, and that was a typical case in point. He touted Tim, who had done all of these drawings of the lines of people waiting for the midnight showing of
The Rocky Horror Picture Show
. He had sketchbooks full of the stuff, and it was great. But, unfortunately, that stuff never made it into the film.
RC:
I didn't go to Cal Arts, but it was an interesting group. I was at Disney before the Cal Arts people came. I was very young when I started at Disney, but the group of John Musker, John Lasseter, Brad Bird, Tim Burton, were all these kids, all really, really interested in animation, and they came in at that time. It was an interesting atmosphere and interesting to see what was happening.
Q: What do you think stands out about the movie in terms of animation?


RC
: The intention was to really go back to basics, and we did that. I would say there are differences, but not hugely dramatic differences, even going back to Snow White. We re-examined everything to decide what was the best process.
JM:
There were some production things that John Lasseter brought to this studio, the animatic phase—we did something like it on
The Little Mermaid
. After the movie was storyboarded and before it was animated, we did workbook drawings that decided things like camera angles. And he really felt, based on their process, that we should actually—
RC:
At Pixar.
JM:
At Pixar, that we should film those drawings and really work out the staging and the camera moves on the whole reel before we animated it. We hadn't ever done that before. So our layout head took and built a version of a sequence without the animation, but with the cuts, camera moves—
RC:
And lighting—
JM:
Yeah, lighting, composition, you could see it all in real time and it became a really invaluable production tool on this movie—you ended up with a rough draft of the movie—how long a scene was, how close you were, what the composition was.
RC:
And you could see all those things before animation was done. In the past, we only saw that after the animation was completed, and then if something didn't work, that would be tricky. So that was a new innovation that came from Pixar. Also, just a very simple thing—and it may seem obvious, although it was done at Pixar but never Disney—John wanted to have animation dailies. Two or three times a week we would get all the animators together in the morning, and look at all of the animation in very rough form, so everyone could see it together. And then we would discuss it, what was working, what wasn't working, and if something was really, really good, everyone would get excited. Sometimes, it could be brutal if people didn't like something—there would be big discussions and it could be painful for an animator. And we'd try to referee all that and make positive choices. But they've always done that at Pixar. I think John actually got that from Industrial Light and Magic, ILM, when he worked there. That's what they did. I think it was a great thing for us.
JM:
In the old days, we would work one-on-one with the animator, and so, it wasn't like a collective as much. But the group interaction elevated the quality of the animation.
RC:
And there were aspects of the color that were new on this. We had a great art director, Ian Gooding, and he was one of the group that traveled to New Orleans. And he certainly had the biggest impact on the color, just his own ability. But there were ways that we were able to see all the color in motion with the animation and still be able to make changes.
JM:
In general, there was more interactivity between us and the animation process on this because of advances in the system. So we could drop scenes into continuity—that was something we didn't used to be able to do. We could reiterate color with the push of a button. We couldn't do that before.
Q: It seems you have gone through extensive research on the different mix of cultures—the traditions, the music, the food—that all combine in New Orleans.


JM:
Yes, we did travel there, a few times. That was John's mandate when we first pitched the movie to him, he said, 'You've got to go down to New Orleans and really see it for yourselves.' Neither one of us had been to New Orleans. So we went down for a week and we saw as much as we could—we toured the cemeteries with a Voodoo priestess, we went to the Bayou with a Cajun tour guide named Reggie, who fed the alligators marshmallows. He was a character study. He said, 'This is how you can tell the good tour guides from the bad—by how many fingers they got! I got all mine.' And we based Ray, the firefly, on Reggie. We went to the Garden District. We went to Jazz Fest, which is a yearly festival of music and culture. If you go there, it's at a fairgrounds, and you hear every kind of music—there's a Zydeco stage, there's a Gospel tent, there's Dixieland swing and there's African music, all happening all around you. You're hearing all these waves of music, and we heard the lingo and the dialects, also. And we were trying to get all of that in the movie when we came back.
RC:
We also went to the Ninth Ward. This was about eight months after Katrina, and the city was still trying to recover. The progress was very slow—
JM:
Glacial.
RC:
Just very just devastating. I mean, I've never quite seen anything like what we saw down there.
JM:
Certainly, we saw firsthand where the obsession with New Orleans came from, with both music and food. I mean, those are the two things that drive the city. It was John's idea that Tiana would want to open her own restaurant. I think he saw that as an interesting goal, a new goal, for a Princess—to not be chasing down a prince, but to actually have a career goal. It was interesting—
RC:
And a modern thing.
JM:
We pitched the idea that she'd be a waitress before we quite realized how obsessed with food people are down there. And they really are. They talk about food all the time.
Q: The colors in the film are incredibly vivid. In terms of color palettes, it really does run the gamut. Does that come from your experiences in New Orleans? Where does that come from?


RC:
It does come from that, and it also comes from Ian Gooding, our art director, who went down there with us. The second trip, we went there during Mardi Gras, and we actually rode a Mardi Gras float, as our characters do. And Ian rode a different float than we did, and we all got to see Mardi Gras from the inside out. But I think he was really drawing his palette from things that he had seen down there at Mardi Gras. You see a lot of purple, gold and green—the colors of Mardi Gras—in the movie. But that saturated palette—it probably is just his taste, but he wanted something that vivid, and it does seem to really fit that city. If you go through the French Quarter, you see the signage, the buildings themselves, are all different colors, it isn't a monochromatic city. It's a very colorful city, and I think Ian really wanted to capture all of that in the film. So he gave it this really rich palette—
JM:
Which it's harder to do a rich palette and make everything still read and communicate—it's much harder than a softer palette.
RC:
It requires good taste—
JM:
Yeah, and Ian has a brilliant sense of color, it's unique, and it comes naturally to him—
RC:
I know some people thought we were using a different technical process, to get those super saturated colors, and I was saying, 'No, the name of the process is Ian Gooding.' He's really a talented artist.
Q: Could you talk a bit about you came up with characters and their look?


JM:
In our basic approach to the character design, we wanted them to be round and volumetric. It's the way the Disney style began, but then, they became more stylized and flat. From
Sleeping Beauty
on, things got more graphic and flat. We were wanting to go back to an older style, where you really drew in a round shape, and there was a softness to the character.
RC:
The touchstones really were
Lady and the Tramp
, and also
Bambi
, somewhat.
Lady and the Tramp
for New Orleans, and
Bambi
for the Bayou. They utilize a very sophisticated style of animation, but it's not overly stylized. It's very dimensional, very appealing, and very easy to animate. Well, I wouldn't say it's easy to animate, but easier than some other styles, because of that little bit of a softer element to it.
JM:
And in terms of the character design—I drew the first sketch of the Prince way back when, and I did my drawings based on Cary Grant. But then, as Randy Haycock took it over and we really invented this country of Maldonia, we got pictures of handsome men from many cultures around the world, and we brought women in to look at these pictures. And we asked them to flag the ones they found most handsome. And we even did that with the English-language voice of the Prince, Bruno Campos. We had a taste test. We had three finalists for the Prince's voice, and we didn't say who they were, just A, B and C. And we brought some women in and asked them, 'Which voice engaged you most?' We wanted him to be both funny and a leading man, and dare I say it, sexy? Attractive. And the women chose Bruno. They all responded to him so much.
RC:
And with Tiana, there were boards with pictures of African-American women, and we used them to evolve her design.
JM:
We had a character design retreat. We actually went to Ojai, which is a city not far from here, very pretty city, with all the supervising animators, Mark Henn and Bruce Smith and all. We all got together and we put all the drawings of the characters together and different animators would take a drawing. Bruce might take a drawing of Tiana that Mark had done, and he would do some refinement. So there was a lot of cross-pollination, to try and fit the animator with the character, to find the artist that produced the appeal, the dimensionality that we were going for. It was not an instant process.
RC:
John actually did the original designs of all the characters, which I still remember. For our original pitch of the movie to John Lasseter in March of 2006, we had drawings of all the characters that John had done, along with photographs of settings from New Orleans.
JM:
Certainly, the actors affect the design. Anika Noni Rose, the English-language Tiana, she has these dimples that Mark Henn included. Keith David has this split in his teeth that Bruce Smith gave to Dr. Facilier, our villain. And I think Naveen was pretty much designed before we got Bruno, so that design didn't change too much with Bruno, they're both really handsome.
RC:
The trick on this from the animation point-of-view, particularly for Mark Henn and for Randy Haycock, was to take the design of Tiana and Naveen as humans, and then express that character through a frog, who looks very different—
JM:
Randy Haycock did an early exercise, and he animated Prince Naveen saying a line from Johnny Depp in Don Juan de Marco—"I give women pleasure," or something like that. And he did it very saucy, coming from this dreamboat, handsome guy. And then he did the same animation with Naveen as a frog, and tried to keep the same come-hither look on his face and the same attitude. So it was a great animation exercise for Randy. And Mike Surrey was the lead animator on Ray. Reggie, our tour guide we talked about before, he was a little different, and he was missing a few teeth. I mean, he joked about it a little bit. I'll try and tell his joke as Reggie: 'People stare at us Cajuns, and think we're toothless and illiterate and we chase our sisters and we're crooked cops. That's not all true. I don't have a sister.' (LAUGHTER) And that was his joke. He is a great guy, salt of the earth. But, he had no teeth, so when we did Ray, we said, 'Why don't we give him missing teeth?' Also Randy Cartwright, one of our storyboarders, came up with the idea of making his rear end like a light bulb, even though real fireflies are shaped differently. But we like the idea, and that became a source of comedy.
RC:
Part of the idea of Ray is that his appearance belies what's underneath—there's really a beautiful soul there. And that comes through—from our screenings, he's been one of the most popular characters in the movie. We think of him as the heart of the movie, and he embodies a lot of the themes of the film. And he's more than what he seems on first appearance.
JM:
The first drawing I did of Ray, I drew him like [the musician] Dr. John. I gave him a little beret and a mustache and all these things. And that went away.
RC:
He's a character that was not meant to be traditionally handsome, and I think even though he's not really handsome, there is an appeal to him. That's what we always wanted to get in him, a lot of appeal.
JM:
Bill Schwab, a visual development artist who was a character designer, he took the drawings of Ray that had been done and he really refined them, so the design that you see is really a combination of Bill Schwab and Mike Surrey, who ultimately designed the character.
Q: How did Tiana and many of the characters come to be African-American?


RC:
Well, the story of the frog prince has been explored both at Disney and at Pixar. Pixar had explored doing a version—not so much a fairy tale, more of a Pixar film—a while back. Their version originally took place in Chicago, but then John Lasseter wanted it to be set in New Orleans, because that's his favorite city in the world. And when we came onto this movie, John brought up the frog prince—it seemed that Disney had been exploring it as well—and he asked us to take a look at all the different versions. But he really liked the idea of it being set in New Orleans. So, in March of 2006, we pitched our version, which was an American fairy tale set in the 1920s in New Orleans, as a musical. And the setting was actually what inspired us—it just made sense—that the heroine should be African-American. We were very excited about that, because there hadn't been an African-American Disney Princess, but I don't think we realized when we first pitched it, and neither did John, the cultural significance of it—how important this was to a part of the population that had been waiting for this for a long, long time. And certainly, that brought up a lot of responsibility. But the decision came from the story and the setting.
Q: What do you think makes Tiana different?
JM:
She's the first Disney Princess, I think, who has a career goal. (LAUGHTER) And she's an entrepreneur. She has a dream of this fabulous restaurant, and the ability to make it happen. And that's what she's obsessed with. I think that, alone, is what sets her apart, especially at the beginning of the movie. She's not looking for romance. In fact, she's just set that aside, because this dream of hers is so important. So, I think that makes her a little bit more of a modern Princess—
RC:
But, I think, she's very driven, and she's a bit flawed, because she's had to fight so hard to accomplish her dream—she has shut off these other things. It was interesting to try and write a flawed character and to keep her appealing, and to make her somebody that seemed like she needed to get fun into her life—but, at the same time, not to make her someone that you wanted to get away from. So that was a real challenge for Mark Henn, and for Anika, and the storyboard artists. And I think they really rose to the challenge. Josie Trinidad was one of our storyboard artists, and she started with some of the key sequences with Tiana. I think she brought a woman's point-of-view to it, along with a sense of entertainment, and I think she helped bring alive the storyboards that, in turn, helped to inspire the animation.
Q: What character do you like most?


RC:
Well, actually, Ray is my favorite character. I think there's something just very endearing about that character.
JM:
And I think with Tiana, I like the fact that we have created this new heroine, she's tough, but she's vulnerable underneath. I think that's an interesting combination. And I do like the fact that we have a Prince that actually has a sense of humor. I think this may be the first Prince that actually is funny, and I think that's a good thing—that we bring him into the modern era and make him more than a prop.
Q: You've worked at Disney for many years. How has the atmosphere in the building changed with John in charge? I mean, you talked quite technically about how it works now, but what about more intangible things?


JM:
I think people feel that the future is more open-ended now. And that it's a return to Disney—even Disney itself was a bad word, a few years ago. It's almost like, if you were doing something that smacked of being Disney, that was wrong, don't do that. John basically said, 'I love Disney, I love Disneyland, I grew up with them—why would we not be doing that?' But he's a creative guy who is in charge, and arguably, you could say that that hasn't happened since Walt Disney.
RC:
I think so. And he really cares so much about the movies, I think, and that just comes through. He wants everything to be as strong as it possibly can. He pushes, because he has so much enthusiasm, and it's very inspiring for the artists. I think people want to do their best work and want to work in an opportunity where they feel like they can.
JM:
John's very much a collaborator, he's not a dictator.
RC:
We've worked, obviously, thirty-some years, and we've worked for some very good people, and some people that we didn't like that much. But I would have to say with John, that you couldn't work for anyone better. He's the best possible person I could picture in a position like that.
Q: How do you work together?


JM:
We co-write the first draft of script initially, so that helps us. And usually, we have agreed on the outline of the story and the characters' names, and what they do, and all that. But then I start and I improvise on paper. I write multiple versions of the scenes. I just spit out all sorts of ideas and hand them to Ron, and he's really good at structure and editing, and he will take and pick and choose from that. But even though I may have written the scene four different ways, none of them may hit him as the right version. So he might write a completely new version. And he continues assembling the script, and I don't see anything he's doing. He sees everything I do, I don't see anything he does, until about six or eight weeks later, when the script is done. He hands me the completed, hundred-page script.
RC:
It's a hundred-page script, but I get a lot more from him—
JM:
I give him a four-hundred page script and he gives me a hundred-page script and then—
RC:
And he doesn't really remember what he's written. So for him, it's like reading a brand new script.
JM:
A lot of times, when I read it, I ask, 'Why didn't you use my part for this?' And he'll say, 'That is your part.' (LAUGHTER) And I have to go back, 'Oh, yeah, I wrote that. Okay.' But basically, then, we rewrite and we go back and forth until it gets to where we want it. And then in the directing of the movie, some things we do together, some things we do separately. We look at all the storyboards together, and we work with the voice actors together, but we divide the movie into sequences, so when we work with the animators, we each work on different sequences. So, for instance, he directed Mama Odie's song, and I directed Dr. Facilier's song.
RC:
Which indicates the differences in our personalities! (LAUGHTER)
JM:
Basically, I'm far more sinister than he is. (LAUGHTER) Yeah, right!
Q: Do you know what's next?


JM:
No, we had a few ideas that we pitched to John a while ago that we're going to look back at, but we haven't zeroed in on one yet.
Q: Do you think children of this generation will like this kind of animated fairy tale films?


JM:
That's a good question.
RC:
Yeah, that's the big question. We're realizing that there are a lot of children who have never seen a movie like this in a theater. They've seen videos and DVDs, but—


RC:
But kids have really embraced it. It seems like in our previews, from the cards that both the kids and the parents filled out, they just thought about the story and the characters.
JM:
When I was a kid, I was fascinated by flip books, where you take the little drawings and you flip the pages. And there's something about when you flip the drawings and they come to life, it's like a magic trick that is just primal.
(Thanks
Toon Zone
)
Gundam Week: Top 5 Gundam Series
As mentioned before, Gundam has been around for quite some time. It has managed to produce several different series with different styles, characters, and of course mobile suits. Some left the viewers wanting more, whether it be due to a weak plot, characters you couldn't care for, or simply because the action wasn't entertaining. Others, however, went above and beyond what they were expected, and toonzone is here to acknowledge and celebrate those series. These five truly represent all that a Gundam series should be, kickass and awesome.
Top 5 Gundam Series
5. Mobile Suit Gundam 00
After the disaster that was
Gundam Seed Destiny
, the fans were certainly waiting for a series to recapture their trust with the Gundam universe. Fortunately,
Mobile Suit Gundam 00
came along and delivered all they could ask for and more.
The concept is pretty awesome. Instead two opposing sides fighting, the private paramilitary force, Celestial Being decides that anyone who brings conflict into the world will be dealt with accordingly. This is of course easier said than done, though it doesn't hurt that they have four (beautifully animated) Gundam's at their disposal. The series is also great in that all four of the pilots are likable and undergo a decent amount of growth, something past series found difficult to accomplish well. While the first season is a bit slow at the start, towards the end everything kicks into high-gear and follows through in the second season. While events taking place during the series can be repetitive and, without giving too much away, the ending is a bit of a cop-out for anyone expecting a huge climax. This doesn't stop the overall series from being a great ride, making it the fifth greatest Gundam series.
4. Mobile Fighter G Gundam
G Gundam is certainly different when it comes to what one expects of Gundam. Sure, in essence the show is about giant robots smashing each other just like every other Gundam series, but the tournament style this time around is unique. Perhaps one of the best features of
G Gundam
is the huge variety of Gundams. From the strangest to the coolest, G has them all and makes use of them in the best ways possible. This, of course, offers some of the best creativity with the fights too, Domon often has to think on his feet to defeat an opponent whose moves are insane, just take a look at Dragon Gundam. There is of course a plot, though in this case not deep enough to move the series higher on the list and it really kick into gear until the final act of the series. Still, it is a fun series and great watch for anyone who enjoys just some plain fun instead of having to get wrapped up in a whole lot of the emotions, making G Gundam the fourth greatest Gundam series to be made.
3. Mobile Suit Gundam Wing
In terms of influence,
Mobile Suit Gundam Wing
certainly did a lot for the franchise in America with its premier on Toonami. Without going too far, it can easily be said that Wing is the reason Gundam has made such an impact in America. Previous series certainly failed to connect with the audience; Wing did not. This could be because of the enticing story arc that Wing brings with it, always clouded with a sense of mystery. The viewer can find themselves wondering who exactly to root for during certain points and the motivation for each of the Gundam pilots. Heero's brutal, yet efficient effort certainly pleased the audience throughout his character arc. Of course with Wing we also get a decent mix of Gundam designs, one to please any viewer and with this we get a wide range of tactical and impulsive battles. This combined with a great range of characters and an intriguing plot makes Wing the third greatest Gundam series to be made.
2. Mobile Suit Zeta Gundam
Zeta Gundam
, like
Mobile Suit Gundam
, helps lay the groundwork for all future series. It is interesting to see the growth in technology between
Mobile Suit Gundam
and
Mobile Suit Zeta Gundam
. The first series pits one Gundam against mobile suits, while in Zeta there are a variety of Gundams. While Kamille is a good lead character, part of what made
Mobile Suit Gundam
so enjoyable were the interactions between Amuro and Char. While both return for a second outing, this interpretation of Char is anemic by comparison and Amuro doesn't enter the series until too late to be of any interest. Kamille does have a rivalry with Jerid Messa, but it is rather one-sided, with Jerid losing decidedly each time. Other than that minor detail, this series one-ups previous series in battles, which of course is due to both sides being evenly matched in terms of mobile suits, and the story is just as strong as ever making it the second greatest Gundam series to be made.
1. Mobile Suit Gundam
It shouldn't come as a huge surprise that the first Gundam series was decided as the best by toonzone staff members. The series is truly remarkable for its time and is able to craft an enticing story that keeps the viewers on their feet at all times. Amuro is an ideal protagonist that you want to root for, and in general it is fun watching the crew and members of White Base grow into responsible adults that have to properly deal with war. The fights become increasingly intense and the end of each episode leaves you wanting more. Mobile Suit Gundam truly sets the standard for the series that come after it, and to this day hits every element of entertainment, a true testament to its ability to withstand time.
(Thanks
Toon Zone
)
Gundam Week: Starter Kit and Acknowledgments
In any large franchise it isn't surprising that potential viewers tend to find themselves a bit confused on where to start. The Gundam universe can be very confusing considering the different movies and series currently out. Each series/movie offers a new cast, new mobile suits and even new time periods, so it is important to know where you should start in order have a positive experience. After all, Gundam at its best is truly a great ride for any viewer. That being said, with such a large franchise, it is only natural that there are a few series would make for less ideal points to jump in. In order to make this a bit easier, the suggestions here will be based on how you enjoy animated shows.
"Gundam looks pretty interesting, but to be honest I don't feel like sitting through 50 episodes, I just don't have time nor the patience."
Fortunately, this isn't a problem. As it happens there are several short OVAs (original video animations) within the Gundam universe.
Mobile Suit Gundam 0080
is perhaps the best one to start with. With this OVA you really do not have to know any of the Gundam mythos. Its plot is simple, yet incredibly intriguing due to the conflicts between the characters. The OVA is a little light on the action, but has a good amount of drama to make up for it. All in all it is a fantastic, 6-episode series that provides for a great first impression with the Gundam universe if you do not feel like sitting through a full series. On a similar note, if you feel yourself wishing to start out with the original, it has been compiled into a three movie trilogy. The movies took unnecessary scenes from the series and compressed the plot into three movies for a simpler viewing method. Needless to say, for anyone who dislikes long series, these provide an easy option to view the original.
"Giant Robots? That's awesome, I totally need to start watching this, but in all honesty I just dislike older animation, I find it hard to get into and boring."
This is completely understandable, and while the majority of Gundam series/movies are older, there are a few newer series with gorgeous animation. The newest,
Mobile Suit Gundam 00
, is definitely the place to start for anyone who wants a good mix of action and plot. The series starts out a bit slow, allowing ample time to introduce the four Gundam pilots. During the second act of the first season everything comes together and the series starts flying by, never slowing down until the final episode of the second season. Overall, Mobile Suit Gundam 00 does a great job of engaging the viewer, and will have you coming back for more.
An alternative point to jump on Gundam is the one you have heard the most about,
Mobile Suit Gundam Wing
. While
Win
g and
00
are often compared, the two have vastly different plots and characters. Aside from the Gundam fights, Heero Yuy and his extreme methods are quite fun to watch. Both are great starting points, but ultimately if seeing the beauty of animation is your thing,
Mobile Suit Gundam 00
is where to start.
"To be honest, I really just want to know where I shouldn't start."
While I personally found both series fun,
Mobile Suit Gundam Seed
and the sequel,
Mobile Suit Gundam Seed Destiny
is definitely not the place to start. The first series is too slow and takes too long to grow into anything of substance. Most will find themselves bored quite quickly and drop the series before the action even picks up. While the end of the first series is satisfying, Destiny is an incredible letdown. It has a good start, but ultimately becomes redundant and the show can't decide who the main character is. I also wouldn't recommend starting with sequels. You shouldn't watch
Mobile Suit Zeta Gundam
before watching
Mobile Suit Gundam
. While you may be able to gather the general idea of it all, you will be missing a lot of information fleshed out in the earlier series.
As mentioned earlier, the Gundam Universe is rather large, so take these suggestions as starting points and go from there. You'll get a good grasp of what seems appealing and what does not after watching a few different series. Ultimately, I would recommend starting with the original,
Mobile Suit Gundam
, and then watching the sequel
Mobile Suit Zeta Gundam
. They both will leave you satisfied and eagerly jumping at any chance to watch more Gundam. You may find that giant robots fighting aren't your thing, but you should at least give the franchise a chance. With these recommendations, you are setting yourself up for a positive experience.
With Gundam week coming to a close, I would like to take this moment to thank the following people. Without them this project wouldn't have been possible, and I really wish to extend to them my deepest gratitude for making it happen.
Duke
Ed Liu
GWOtaku
Harley
HellCat
Jacob T. Paschal
With this week, we covered quite a bit within the Gundam franchise, but this is still just the tip of the iceberg. Gundam is still growing and still continuing to produce new series, and with that comes more to talk about and review. Hope you had fun and are prepared for the next battle!
(Thanks
Toon Zone
)
"Superman/Batman: Public Enemies" Home Video Release Crosses 400,000 Moved
Available to own on DVD and Blu-ray, and through a host of other direct-viewing or legal download means, the direct-to-video
Superman/Batman: Public Enemies
animated feature remains a sturdy seller for Warner Home Video.
Released in September 2009, the direct-to-video
Superman/Batman: Public Enemies
animated feature remains a steady seller for Warner Home Video, still managing to average an estimated 5,000 - 10,000 DVD units sold a week despite hitting shelves over six month ago. The title crossed the 400,000 DVD units sold mark in February 2010, making it
one of the highest selling titles under the DC Universe Animated Original Movie line to date
.
Though unconfirmed at this time, a sequel to the
Superman/Batman: Public Enemies
direct-to-video animated feature is reportedly in production. Its impressive initial week sales and continued performance on the home video market is the purported reason for Warner Home Video to move ahead with a second
Superman/Batman
direct-to-video animated installment. As is standard practice, Warner Home Video will not comment on any animated feature that has not been announced as in production.
Additionally, The
World's Finest
is currently unable to receive confirmation from Warner Home Video or Warner Bros. Animation concerning a new
Green Lant
ern direct-to-video animated feature. Reportedly set for release next summer, to tie in with the live-action
Green Lantern
2011 theatrical release, the DC Universe Original Animated Original Movie title will apparently focus on different members of the Green Lantern Corps. A new Green Lantern animated series is also rumored to be in production for Cartoon Network, with an initial episode order of 26 episodes, but also remains unconfirmed by Warner Bros. Animation at this time.
Green Lantern: First Flight
, the first Green Lantern direct-to-video animated feature released by Warner Home Video under the DC Universe Animated Original Movie banner, has sold an estimated 306,000 DVD copies to date since hitting shelves in July 2009.
Pelling Crafts Promos For Spine TVJoseph Pelling
, a freelance animator/illustrator living in London, crafted these beautifully-designed idents for
Spine TV
. Pelling both designed and animated:
Italy Didn't Get the Memo
Good God. Don't these people know how
girl films are poison
?
Italo film outfit Medusa has partnered with Winx creator Iginio Straffi's Rainbow on Italy's first stereoscopic 3D toon,
"Winx Club 3D: Magic Adventure,"
an ambitious new step in the fairy franchise. ...
If the citizens living on the boot peninsula are going to thumb their noses at Mouse House wisdom, I think they're truly beyond help.
I say, we send Richard Ross over to kick some sense into them.
(Thanks
Animation Guild Blog
)
Recent TAG Happenings
Since the announced closure of ImageMovers Digital last Friday, the Animation Guild staff has been assisting IMD employees who are now looking at their last three ... or six ... or nine months of work with the Novato-based studio which will wrap up operations when
Mars Needs Moms
is completed.
Employees have been offered
"Completion Packages"
that offer assignment end-date guarantees, retention bonuses if folks stay to the end of the production, and sweetened severance pay. All of these things are to the good.
But it's not as if the company is being generous because of a sudden surge of corporate guilt. The Mouse needs CG artists to stick around the 2 1/2-year-old studio until the completion of
Mars
. It wouldn't help Diz Co. much to have key personnel bailing while there are still shots to be executed ...
On the TeeVee cartoon studio front, people are still complaining about tight boarding and production schedules, and I'm reciting my usual mantra.
* Time cards are legal documents, so fill them out accurately.

* If overtime is due under the Collective bargaining Agreement,
(time-and-a-half after eight worked hours; time-and-a-half on the 6th and 7th days worked for "on Call" employees, etc., etc.)
TAG will willingly file a grievance if the o.t. is not paid.
(Employee reluctance to stick their heads over the company parapet because of o.t. issues remains an on-going issue.)
Another recent sore point: The march of streamlined animatics and the erosion of timing direction. Some shows are throwing slugging and exposure sheets overboard and relying solely on digital animatcs. Many directors think this will end up increasing retakes in a major way and ballooning show budgets on the back end. But of course, it wouldn't be the first time a cost-cutting measure resulted in cost escalations ...
(Thanks
Animation Guild Blog
)
How To Train Your Dragon artists speak
Production artist Nicolas Marlet will be among those taking part in an artist panel at Alhambra's
Gallery Nucleus
on
Sunday March 28th
, talking about and showing some of their work from Dreamworks'
How to Train Your Dragon
. Other artists in attendance will be: Alessandro Carloni (Head of Story), Pierre Olivier Vincent (Art Director) and Simon Otto (Head of Animation).
This event is free and its highly recommended you arrive early - seating is limited. The panel will begin at 3pm. For more information please check the
Gallery Nucleus website
.
(Thanks
cartoon brew
)
'Captain America': Chris Evans offered the shield
The latest development in the ongoing
"Captain America"
casting saga? According to
The Hollywood Reporter
,
Chris Evans
has officially been offered the much-coveted role.
Though Marvel and CAA decline to comment, THR's source says that the offer includes up to three
"Captain America"
movies, in addition to appearances in several other Marvel films.
It seems that every young male actor in Hollywood tested for the role, including TV favorites Scott Porter, Jensen Ackles, and John Krasinski.
Of course, if Evans accepts the offer, it won't be his first time playing a superhero. Evans is best known for his role as Johnny Storm aka the Human Torch in
"Fantastic Four"
and
"Fantastic Four: Rise of the Silver Surfer."
So, comic book fans... what do you think of Evans as Captain America?
'Iron Man 2' Composer Says Score Will Be 'Quite Different,' Describes Tom Morello Collaboration
At the beginning of February,
director Jon Favreau reported that he was in London
, overseeing the scoring of
"Iron Man 2."
While the first
"Iron Man"
film was scored by Ramin Djawadi, John Debney has stepped in to compose the music for the sequel. Debney has previously worked with Favreau on
"Elf"
and
"Zathura: A Space Adventure"
in addition to dozens of other films, including
"Sin City"
and
"End of Days.""The score to this film is quite different in many ways from the last score,"
said Debney during an interview with
Metal Insider
.
"This score while employing much guitar and more contemporary elements, it is also much bigger and darker in tone and scope. This film has a much deeper story arc to it than the first, and I think fans will be quite pleased by both the film and the score. We've included a large choir for some of the more dramatic moments even singing in Russian to capture the dark Russian soul of Ivan Vanko (Mickey Rourke)."
Debney also spoke about collaborating with
"Rage Against The Machine"
guitarist Tom Morello on the
"Iron Man 2"
score, at Favreau's suggestion.
"Having been a fan of Tom's for quite awhile, I was thrilled when our director Jon Favreau asked me if I'd consider having Tom play on the soundtrack,"
related Debney.
"My answer was a very enthusiastic 'yes' and [I] was thrilled with what Tom brought to the score. Tom and I worked closely together as Tom added his unique guitar sound to the score. I would write the pieces and then Tom and I would work on guitar parts. I'm thrilled with the outcome as Tom's personality shines through."
Back in January, it was announced that
AC/DC would be releasing an album of their songs
which will be used throughout
"Iron Man 2."
However, Debney indicated that their songs will not play a part in his score.
"The songs and score play two very different roles in the film,"
said Debney.
"Although I'm a huge AC/DC fan, the songs did not influence [the] score.""I love the idea of major rock bands being involved in the making of film music,"
added Debney.
"However, the craft of creating score differ greatly from the craft of songwriting. To really create a great film score, moods and action must many times be carefully highlighted and it is very helpful to have a good knowledge of the mechanics of film scoring. I feel the most successful blending of these two worlds can occur with the pairing of major band and major film composer, just like I did with Tom Morello. I would craft the piece of score and then bring Tom in to create and work on the guitar textures."
New 'Kick-Ass' Trailer Hits The 'Net
Lionsgate has released a new trailer for
"Kick-Ass,"
director Matthew Vaughn's big-screen take on John Romita Jr. and Mark Millar's hit series about a teenage comics fan who decides to become a costumed vigilante.
"Kick-Ass"
hits theaters
April 16
, and stars Aaron Johnson, Nicolas Cage, Mark Strong, Christopher Mintz-Plasse and Chloe Moretz.
Christopher Nolan Talks 'Superman,' Won't Talk 'Justice League'"The Dark Knight"
director Christopher Nolan certainly has his hands full these days juggling both the
blockbuster Batman movies
and an upcoming
reboot of the Superman franchise
.
With the big-screen futures of DC's best-known characters now under one creator's purview, we had to ask the filmmaker how he's approaching his new gig as the Man of Steel's shepherd — and whether this brings us any closer to a
"Justice League"
team-up
between the two characters.
"We're producing the [Superman] film and David Goyer had a terrific take on the story,"
Nolan told MTV News during this week's ShoWest convention.
"I've been working on the story with David, and he's going to go off and write it, and we'll see where it goes."
However, Nolan was far less verbose when it came to the possibility of Superman and Batman appearing on-screen together in a
potential "Justice League" movie
— a possibility we discussed here on Splash Page back when Nolan's involvement was initially rumored.
"I can't really talk about other things,"
smiled Nolan when asked if
"Justice League"
is any more likely now that he's guiding the destinies of Clark Kent and Bruce Wayne.
Bad-ass new Predators trailer: rumble in the jungle
IGN has posted the first trailer for producer Robert Rodriguez's upcoming
Predators
movie, which you can view below.
Unlike the earlier
behind-the-scenes footage
, this teaser takes us deep into the story of the movie, which centers on a group of dangerous humans transported to another planet to be hunted by the title creatures.
And it is BAD ASS. Rodriguez and his director, Nimrod Antal, have clearly gone back to the very first Arnold Schwarzenegger movie for their inspiration: a bunch of hard cases in a jungle battling an unseen, savage predator, with nothing but their wits and a bunch of big weapons. No silly co-eds, no scientists, no big mythology, no Aliens.
Among the hard cases: Rodriguez regular Danny Trejo,
The Shield
's Walton Goggins, Laurence Fishburne and Russian UFC champion Oleg Taktarov, along with Alice Braga, Adrien Brody and Topher Grace. (
Topher Grace?
)
We are completely sold on this movie and can't wait for it to come out on
July 7
.
Monster Squad remake: '80s cheesefest or fanboy delight?
With a remake of
Fright Night
and a new
Ghostbusters
movie on the way, it's no surprise that Paramount wants to remake another '80s cult classic: the 1987 horror adventure
The Monster Squad
, with original producer Rob Cohen in line to direct.
The news, first reported in July by
Bloody-Disgusting
, was confirmed by
Deadline Hollywood
this week:
Cohen will produce with Platinum Dunes partners Michael Bay, Brad Fuller and Andrew Form, and they're meeting with writers.
A group of kids who worship the classic monsters suddenly discover that Dracula is in town, and he's got his pals Frankenstein, The Wolf Man, The Gill Man and The Mummy with him. The kids must stop their efforts to find an amulet that will give the creatures control of the world.
Fred Dekker and a pre-
Lethal Weapon
Shane Black wrote the original script. Platinum Dunes is the company behind the recent remakes of
Friday the 13th
and the upcoming
A Nightmare on Elm Street
.
It's unclear to us how Paramount will get around Universal's longstanding claim to the Frankenstein, Wolfman, Gill Man and Mummy creatures, particularly since that studio has rebooted or is in the process of rebooting all of them as new film franchises, but what do we know? (Cohen directed
The Mummy: Tomb of the Dragon Emperor
.)
Star Wars live-action TV show due sooner than later!
Forget that
Star Wars kid show
George Lucas is reportedly developing: Real fans want to know when that long-rumored live-action
Star Wars TV series
will arrive in our galaxy.
The answer may be: sooner than you think.
The
Chicago Tribune
's Maureen Ryan reports that work is progressing on the series, with writers working on scripts for the proposed first season.
... Lucas and executive producer Rick McCallum want all the scripts for the show's first season to be completed before production begins.

"They are working with writers on scripts," a Lucasfilm representative said in response to a query. "They won't set a production date [for Season 1] until the scripts are done."

But work on the unnamed show's scripts appears to be at an advanced stage—which isn't surprising, considering the writing of the live-action show began two years ago.
The show would be set between the eras of
Star Wars: Episode III—Revenge of the Sith
and
Star Wars: Episode IV—A New Hope
, will not feature any major characters from the film series and is rumored to be in preproduction in Australia, though none of that is officially confirmed.
The show is being developed independently by Lucasfilm with writers from all over the world and has not found a home on any TV network yet.
As for casting?
"They met with people in several countries (including Australia) early on but they are not currently casting. They are not going to start casting until the scripts are completed," according to the Lucasfilm rep.
Jon Favreau Says Future Marvel Films Hinge on 'Iron Man 2' Success
The pressure is on...
Jon Favreau, who directed 2008's
Iron Man
and has
Iron Man 2
on deck for a
May 7
release, makes a strong case to be named helmer of 2012's
Avengers
movie.
As he points out in an interview with T
otal Film
(which
Comic Book Movie
picked up on),
Iron Man
set up particular sensibilities that films like Thor and
The First Avenger: Captain America
will echo—and are part of the shared universe approach Marvel Films is taking with its properties.
So if
Iron Man 2
fails to carry the excitement established by its predecessor (as well as
The Incredible Hulk
, which featured a cameo by
Iron Man
actor Tony Stark), Favreau said it could jeopardize future films in the collective Marvel Universe.
"Honestly, I'm the guy who's running, holding the torch, trying to get this story done,"
he said.
"Since Marvel have committed to make the universe, Iron Man 2 does have a ripple effect into the other movies."
In the interview, Favreau also points out that the current group working on
The Avengers
is relatively small: The viability of future Marvel comics' films may rest squarely on the performance of
'Iron Man 2'
.
Besides himself, there's Kevin Feige and Jeremy Latcham, who regularly drop by to ask his opinion.

"It's a small shop,"
he said.
"They'll come by and talk to me about what's happening on the other projects and ask my opinion on things. They're working on The Avengers, Kevin's working on Thor and Captain America, so you're going to get a consistent vision throughout. But then you have to account for the filmmakers and Kenneth [Branagh, director of Thor] definitely has a different sensibility than me."
Still, as one might expect, Branagh's
Thor
does start to marry the more mystical side of the Marvel Universe with the technological and scientific-based stuff in
Iron Man
, which opens the door for
The Avengers
. No director has been named for that film, although Louis Leterrier (
The Incredible Hulk
) has expressed interest in it. Personally, I think if Favreau is so deeply entrenched in Marvel Films' vision, he's the only logical choice, but time will tell.
Meanwhile, Favreau said
Iron Man 2
will feature a lot more of the character Nick Fury and the governmental agency he works for.
"We deal a lot with Nick Fury in this one and S.H.I.E.L.D is much more of a presence,"
he said.
(Thanks
cinema spy
)
'Green Hornet' Director Michael Gondry Blasts Fans; Makes Faux Pas
Implies that everyone should stop bitching about his movie
"Sh*t," our dads say… "Seth Rogen and Michel Gondry making a Green Hornet film?"
Ridiculing Seth Rogen's
Green Hornet
movie has become almost de rigueur among both fans and journos alike. And yes, we've engaged in the practice ourselves, doubting Thomases that we are. Something about the idea of funny-man Seth Rogen playing Britt Reid, aka Green Hornet, just strikes us as the worst example of miscasting. Then there's been the continual inferences (and Rogen's participation doesn't help here, either) that the film would be a send-up of the property, doing for
The Green Hornet
what director Todd Phillips did (or undid) for 2004's
Starsky & Hutch
—turn it into a farcical mockery of itself.
Add to that the seemingly continual problems that have plagued the production, beginning with Stephen Chow's exit from the project both as an actor (he was slated to play Kato) and as director. One wonders if Chow didn't get the early memo that this was perhaps planned from the get as a goofball comedy.
It's all enough to make any filmmaker a bit sensitive, and sensitive is precisely what
Green Hornet
director Michel Gondry has become, or so it would seem. Unfortunately, in his earnestness to plead the case for his new film, he's only ended up leaving us with more doubts.
Speaking at the South by Southwest film festival in Austin, Texas, Gondry previewed his vision for
The Green Hornet
, and remarked that while it would be more conventional than some of his quirkier past efforts such as
Be Kind Rewind
, it would still offer his trademark style.
"I think the way the action unfolds, there is a sort of sense of geometry in the dynamics in the scenes,"
Gondry told SCI FI Wire in an exclusive interview on Sunday.
"I think that corresponds pretty much to my style."
But when elaborating on his vision, Gondry took exception to those who have been criticizing him for veering from early source material, some of which can be legitimately found in
'Green Hornet'
comics dating back to the '40s…which Gondry apparently believes don't exist.
According to the director, who seems to hold the opinion that the original radio series is the only legitimate basis for the movie, there's really no comic-book for the character at all.
"Let's set the record straight,"
Gondry said.
"There is no comic book of the Green Hornet, so I don't want people to tell me, 'You didn't respect the comic book,' because I dare them to show me the comic book. I know that Kevin Smith did one lately. It's probably great, but that's his vision. There's no right to claim Green Hornet is a comic-book figure. It's a radio show to start with, and ... a TV show from the '60s, so that's what there is. If people think we owe to follow the rule of a comic book, there is no comic book of The Green Hornet, so f--k that. I'm sorry, but I don't owe anything to any aficionado of the comic book. I'm doing a film."
An example of an early Holyoke 'Green Hornet' comic that Michel Gondry claims doesn't exist.
In his apparent frustration, Gondry seems to be talking out of both sides of his mouth here, on the one hand saying
"there is no comic book of The Green Hornet, so f--k that,"
then turning around in the very next sentence and saying,
"I'm sorry, but I don't owe anything to any aficionado of the comic book,"
which would seem to suggest that he's simultaneously acknowledging the existence of the comics.
Sorry, Mr. Gondry, but the character has appeared in a variety of media, including film serials in the 1940s, a network television program in the 1960s, and, yes, multiple comic book series from the 1940s to the 1990s, including Helnit's version which began in 1940, Harvey Comics version in the same year, Dell Comics one-shot with the character in 1946, Gold Key Comics version based on the TV show in 1967, and NOW Comics version in 1989.
Frankly, it's a ridiculous claim. It would be like Christopher Nolan suggesting that the only version of Batman that should be drawn upon is the original Bob Kane iteration, and ignoring everything that appeared subsequently, much of which improved upon Kane's original vision. Green Hornet became much more than just those early radio plays.
More proof that Gondry and Rogen have no clue what they're doing? Or that Gondry is merely blowing smoke to cover for the fact that he's planning a farce? According to the SCI FI Wire report, the director openly stated that Green Hornet would present a lighter comedic touch that's been missing from recent comic book movies.
In reality, most of the recent comic book movies have most certainly featured light comedic touches, from
Spider-Man
to
Batman Begins
. One assumes Gondry has something more in-your-face in mind. Is this more evidence of a full-on screaming spoof? It's hard to say — and that might be too harsh an assessment — but with comments like these and Rogen as Green Hornet, that's the fear, one that frankly hasn't been assuaged much by Gondry's apparent ignorance of the property's history.
The Green Hornet
opens
Dec. 22
.
(Thanks
Cinema Spy
)
Louis Leterrier On The Short List To Helm The Avengers
Louis Leterrier says he is in the running to direct
The Avengers
.
During an interview with
Ain't It Cool News
Louis Leterrier restated his desire to direct
The Avengers
for Marvel.
"I am on the shortlist, but I'm at the bottom of the shortlist, I'm sure. (Laughs) I don't know who the other guys are, but I have a great relationship with [Marvel], and I've been very vocal to them and everyone else that I am the one to direct it. I loved my time at Marvel. I loved those guys. They're fantastic. Kevin is such a passionate boss; he gets his hands dirty. It's a universe I want to keep exploring. I was frustrated with [
THE INCREDIBLE HULK
]. It was like, "That's it? Only one superhero? Can I do more???" We'll see. Time will tell."
Seeing as how Jon Favreau has stated that he would not direct
The Avengers
, I would have to say Letterier is the next best choice.
(Thanks
comic book movie
)
Norton Says Bruce Banner's return in Avengers is Up to Fans
HitFix got the chance to sit down with Edward Norton to discuss his upcoming film, and of course you know who came up. Check it Out...
These days, what's a Edward Norton interview, without Bruce Banner &
Avengers
coming up. Sitting down with Ed Norton to discuss
Leaves of Grass
, HitFix's Drew McWeeny, got the chance to discuss just that.
When I sat down with Tim Blake Nelson and Edward Norton to discuss their new collaboration
"Leaves Of Grass,"
we had a free-ranging conversation that was terribly enjoyable, and it was only when we stood up to leave that I finally broached the
"Hulk"
subject with Norton. Part of me suspected that he would dodge the query or defer it, which is why I left it to the end. Surprisingly, Norton seemed more than willing to discuss it, and his answers were to-the-point and more optimistic than I would have imagined.

"It's really up to you guys," he told me at one point, and by "you guys," he was referring to fans and the fan press in particular. "Is it important to you? Does that continuity matter?" The answer seems to me to be yes, it does matter to people, and there's something appealing about the notion of Edward Norton, Robert Downey Jr., and Chris Hemsworth together. That's chemistry I'd like to see. Downey's hyper-confident Tony Stark would make an excellent foil for Norton's twitchy energy as the haunted Banner.
A while ago, comic book editors received an Avengers screenplay, which makes me assume Zak Penn & Marvel Studios have a basic story idea for
The Avengers
. And President of Marvel Studios, Kevin Feige verbally confirmed Hulk's presence in the film.
To solve the issue, I think they should give Bruce Banner little screen time in The Avengers, only to give off another
Hulk
film.
The Incredible Hulk
2008 film didn't do so well only because people really didn't care about Hulk that much after
Hulk
2003. Well putting Hulk in
The Avengers
is obviously gonna give the Hulk more credibility. And maybe enough to give him another film, giving Edward Norton the chance to play Bruce Banner, as much as he wants.
(Thanks
comic book movie
)
Will Dwayne Johnson Take on a Superhero Role?
In a
Los Angeles Times
interview with Dwayne Johnson, he was asked whether he may ever take on one of the superhero roles he's been rumored for:
"I would love that,"
said Johnson, who might be a good fit as Luke Cage, Namor, the Martian Manhunter or Captain Marvel.
"We've been active in talking to these different companies and these different studios about making that happen and finding what makes sense. There's so much there and so much untapped. I'm sure it will happened. We've worked to develop good relationships with the studios heads and executives."


There's also ongoing chatter about a
"Jonny Quest"
film with Johnson as Race Bannon, and he lighted up when the venture was mentioned.
"Oh, absolutely, we're talking about that, I love
'Jonny Quest.'
"
New Iron Man 2 Photo on Total Film Cover
Some quick, but cool news... A new
Iron Man 2
promo photo appears on the cover of the May issue of Total Film magazine and you can check it out below. Jon Favreau-directed sequel opens in theaters and IMAX on
May 7
.