MTV Revives Animation Division
MTV has assigned senior VP of series Brent Haynes to run a new department for comedy and animation programming.
The network, which in the 1990s aired such prominent animated series as
Beavis and Butthead, The Maxx, Liquid Television
and
The Head
, is looking to return animation to its schedule after shutting down its efforts several years ago, reports Variety.
Two additional executives have been added to the department: Jason Gwozdz, a former development executive at the Comedy Network in Canada will be VP of comedy and animation; and Brooke Posch, a former producer on Last Call with Carson Daly, will be a senior director.
(Thanks
Animation Magazine
)
Panda Writers to Snack on Gil's All Fright Diner
DreamWorks Animation has hired Ethan Reiff and Cyrus Voris to adapt the novel
Gil's All Fright Diner
for director Barry Sonenfeld.
The novel, written by A. Lee Martinez, features a vampire and a zombie who team up to save the world from zombies lead by an ancient demon and his cheerleader ally, according to Variety.
The pair take over the project from Kirk De Micco, who was the first writer on the movie.
Voris and Reiff previously received story credit on DreamWorks'
Kung Fu Panda
. Their spec script for
Robin Hood
was rewritten by Brian Helgeland and is set for release
May 12
with Ridley Scott directing and Russell Crowe starring.
(Thanks
Animation Magazine
)
Four Frog Tunes Leap into Oscar Race
Four songs from Disney's
The Princess and the Frog
are among the 63 that have qualified for the Best Original Song Oscar race.
The four songs from the animated feature are:
"Almost There," "Down in New Orleans," "Ma Belle Evangeline"
and
"Never Knew I Needed."
Five other animated features had films that qualified for the category:
•
"Other Father Song"
from
Coraline
•
"Petey's Song"
from
Fantastic Mr. Fox
•
"Ponyo on the Cliff by the Sea"
from
Ponyo
•
"Raining Sunshine"
from
Cloudy with a Chance of Meatballs
•
"God Bless Us Everyone"
from
Disney's A Christmas Carol
Visual-effects films also were represented with:
•
"I See You"
from
Avatar
•
"New Divide"
from
Transformers: Revenge of the Fallen
•
"Possibility"
from
The Twilight Saga: New Moon
The Academy of Motion Pictures Arts and Sciences will screen clips from the films featuring each song in random order for voting members of its music branch at an event in Los Angeles. Members unable to attend the event can request a DVD of the clips and vote by mail.
Following the screening, the members will rate the songs on a scale of 1 to 10, with only songs achieving an average score of 8.25 qualifying. The top-ranked songs will become the nominees for the Oscar. No more than five songs will be nominated and only two songs from any one film can be nominated.
The nominations will be announced
Feb. 2
, with the winner announced at the Oscar awards ceremony
March 7
.
(Thanks
Animation Magazine
)
United Artists ex-prez Norbert Auerbach dies at 87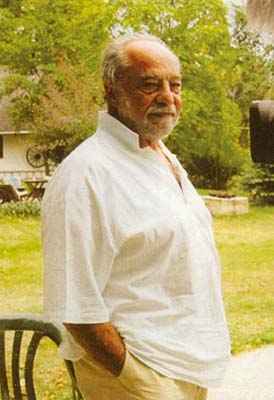 When it came to Don Bluth Productions'
"The Secret of NIMH,"
United Artists president Norbert Auerbach put his mouth where his money was.
Auerbach was so confident about the success of
The Secret Of NIMH
, he voiced Councilman 1 in the 1982 animated movie.
A studio executive and international distribution pioneer, Auerbach died Saturday in Prague after a short illness. He was 87.
The Secret of NIMH
ended up being distributed by MGM-UA, the result of MGM purchasing United Artists. But while the film was in production, UA's first press kit -- released in August 1981 -- had Auerbach praising the film to the skies.
"I'm absolutely delighted to be involved with Don Bluth Productions,"
Auerbach said in one release.
"The artists and animators who are the heart and soul of this bright new studio remind me of the pioneers of our industry: creative, dedicated and passionate about their craft. I look forward to a long and happy association with them."
The release quoted Don Bluth as saying,
"Norbert Auerbach has been interested in our company and our project for over a year and his enthusiasm has been most encouraging. It must be contagious for everyone at United Artists seems to love this project as much as we do. I'm pleased to be affiliated with United Artists and know our relationship will be mutually beneficial and long lasting."
Traveling through Europe with the Beatles to help promote
A Hard Day's Night
, Auerbach also helped get Ian Fleming's James Bond novels to United Artists.
He supervised international distribution for such films as
And God Created Woman
, starring Brigitte Bardot, as well as several James Bond and
Pink Panther
movies.
Auerbach became president of UA in the wake of a monumental disaster:
Heaven's Gate
. The fiasco forced the resignation of studio head Andy Albeck, and Auerbach -- UA's head of international distribution at the time -- replaced him.
At the 1981 Cannes Film Festival, Auerbach announced that MGM had purchased UA. Soon afterward, he left the combined studio to become president of United International Pictures, an overseas distributor for Universal, Paramount, MGM and UA.
Born Norbert Theo Auerbach in Vienna on November 4, 1922, he moved with his family (parents, elder sister and twin sister) to Prague in 1924. His father was a famous film producer; he was an owner of large production companies Elekta Film and Slavia Film, and a co-investor of the Barrandov Studios. Young Auerbach grew up in a villa on the Barrandov grounds.
His father insisted on his children learning foreign languages. In his childhood, Auerbach knew English, German, French and Czech.
His family left Prague shortly before the German invasion. They came to Paris, then Brazil before moving to Maryland.
Auerbach enlisted in the United States army after beginning studies at UCLA. He returned to college as a business student. He studied soil science, planning to manage his father's orange orchards in Israel, but started working on his father's film productions instead. Afterward, he began to work in international distribution, mostly for United Artists.
Auerbach suggested that UA look for more internationally-focused action franchises and consider adapting Fleming's novels, according to an interview with a Czech Web site.
Following the Velvet Revolution in 1989, he retired to Prague. There, the divorced Auerbach married the widow of a Czechoslovakian colleague. He became chairman and consultant for Lucerna Film, and a consultant to Barrandov Studios.
He took part in a Czech documentary about his life and recently published a book in Czech about his life and career, From Barrandov to Hollywood. Auerbach belonged to the Academy of Motion Picture Arts and Sciences and the Czech Motion Picture and TV Academy.
Norbert Auerbach is survived by his wife Alena, four sons and two sisters.
Film Romanians
In honor of the upcoming twentieth anniversary half-hour of the Yellow Family, I spent part of the day up at Starz-Film Roman, where work continues on newer high-def episodes of Bart and Co. Off at the north end of the building, Marvel shows continue in work, with more Marvel episodes rolling down the pike. (I was told a second season of super hero half-hours was recently greenlit. Might not be twenty years of cartooning, but hey, it's a start ....)
Over on
The Simpsons
, an artist told me that earlier this week, one of the longtime leads on the show was informed the current season will be their last. Nothing new with that. A lot of people have been shown the door in Fox's and Gracie Films' unending quest to hammer down budgets.
"He was a good guy, has been with the show for a lot of years. We're guessing that people on the other side of the hill decided he was too expensive, and pushed him overboard ..."
Maybe the boys and girls on Pico are doing it because the show is in its final glide path and they're squeezing out the last few drops of fuel. Or maybe it's because they are settling in for a
longer flight
:
... John Ortved, author of a new oral history of the show,
"The Simpsons: An Uncensored, Unauthorized History"
... [says]
"As a vehicle [for licensing], the show is worth having ... Without the show, I think the property is in serious decline."


... Hollywood economics also argue for keeping the show on the air. As producer Bill Lawrence, who agreed to bring
"Scrubs"
back this season, told The New York Times,
"In this economic landscape, if you have the chance to continue a project, you don't just say: 'No big deal. I'll go work somewhere else.' "
...
So who knows? The buzz around Starz-FR is one or two more seasons of
The Simpsons
, and it's adios. Then again, if the company can get the voice actors to sign on one more time at reasonable rates, maybe the sky's the limit. (You gotta keep that franchise rolling. And new episodes are a fine way to do it.)
We'll revisit this topic five years hence, when
The Simpsons
enters its twenty-fifth season.
(Thanks
Animation Guild Blog
)
Anchor Bay unleashes the fire for Dante
Anchor Bay Entertainment has announced
Dante's Inferno: An Animated Epic
for release on DVD and Blu-ray on
February 9th
. A press release for the film, created by Film Roman and Electronic Arts, can be read here:
PRESS RELEASE:
Stretching the limits of the imagination, and breathing a whole new life into a classic work of Medieval literature, Anchor Bay Entertainment releases the stunning animated feature
Dante's Inferno: An Animated Epic
on DVD and Blu-ray
February 9th
. SRP for the DVD is $26.97 and $34.98 for the Blu-ray. This is a collaboration with Electronic Arts, which first conceived of a new telling of the classic story and will release its
Dante's Inferno
videogame day-and-date with the animated feature.
Film Roman, the acclaimed animation studio behind such films as
Dead Space: Downfall
(based on the Electronic Arts game
Dead Space
) and
Hellboy Animated
, took a wholly new approach to creating the circles of Hell the films' hero Dante must navigate. Under the guidance of producer Joe Goyette and working from a story and creative vision by EA/Visceral Games executive producer Jonathan Knight, this unprecedented project enlisted some of the best animation studios in the business to create unique visions of the underworld, including such noted Asian animation studios as Production IG (
Kill Bill
animated sequence), Dongwoo (
Batman: Gotham Knight
), Manglobe (
Ergo Proxy, Samurai Champloo
), JM Animation (
Avatar: The Last Airbender
) and more.
Highlighting the feature's unique artistic signature, the
Dante's Inferno: An Animated Epic
DVD and Blu-ray boasts six limited edition customized covers specially created by the six participating animation studios.
Dante's Inferno: An Animated Epic
is just one piece of a new project spearheaded by Electronic Arts, which also includes the highly anticipated videogame and a previously released six-issue comic series from DC Comics/WildStorm.
Dante's Inferno: An Animated Epic
expands this franchise with a must-see feature that soars on high-octane energy and amazing visuals – combined, of course, with a story that has haunted dreams since Dante Alighieri wrote it down almost 700 years ago. This amazing journey takes viewers along with the warrior Dante, and his spectral guide Virgil, into the legendary and frightening nine circles of Hell. Join Dante as he travels through Limbo, Lust, Gluttony, Greed, Anger, Heresy, Violence, Fraud, and Treachery, all in search of his one true love, Beatrice.
By employing a range of animation studios steeped in the anime tradition, Film Roman and EA created a completely unique vision of Dante Alighieri's 14th century masterwork
The Divine Comedy
, with each circle of hell having a distinct look and tone. While this gives it a modern twist, the feature still stays true to the original elements of the poem that is known to most as
Dante's Inferno. An Animated Epic
is sure to delight all gamers and fan boys, and voice-over work by Mark Hamill (
Star Wars
), Victoria Tennant (
Legend of the Mummy
), Vanessa Branch (
Pirates of the Caribbean
), and Graham McTavish (
Prison Break
) as Dante, give this production extra dramatic depth and the literary source material makes this a project that will appeal to an unusually broad range of adult audiences.
Film Roman, which along with Anchor Bay Entertainment is a division of Starz Media, first worked with EA on 2008's
Dead Space: Downfall
. The venerable animation studio also provides the animation production for Fox/Gracie's
The Simpsons
and Marvel Entertainment's new hit
Super Hero Squad
.
New Images, Cast Details For Upcoming "Justice League: Crisis On Two Earths" Feature
The
World's Finest
has a first look at two new images and respective voice casting news for the upcoming
Justice League: Crisis on Two Earths
animated feature from Warner Home Video.
A representative for Warner Home Video has provided The World's Finest with an update concerning the voice cast for the upcoming
Justice League: Crisis on Two Earths
direct-to-video animated feature. Actors Nolan North and Jonathan Adams are playing two members of the Justice League for the upcoming DC Universe Animated Original Movie release.
Nolan North is providing the voice of Green Lantern in the
Justice League: Crisis on Two Earths
animated feature. A popular soap opera star in the late 1990s and early 2000s, North is currently known among genre fans for his work as Cyclops in the animated
Wolverine and the X-Men
series and Deadpool in
Hulk Versus
, in addition to countless other roles.
The voice of Martain Manhunter in the
Justice League: Crisis on Two Earths
animated feature will be provided by Jonathan Adams. Adams' previous animated work includes the role of Dormammu in the direct-to-video
Doctor Strange
animated feature and uncredited work in the recent
Superman/Batman: Public Enemies
DC Universe Animated Original Movie release. Adams also has extensive credits in prime-time television, including roles in
Bones, 24
and
American Dreams
among many others.
Click on the thumbnails above for a closer look at both respective characters, Green Lantern and Martian Manhunter, from the upcoming
Justice League: Crisis on Two Earths
animated feature. A co-production of Warner Premiere, DC Comics and Warner Bros. Animation, the direct-to-video
Justice League: Crisis on Two Earths
animated feature debuts
February 23rd, 2010
on DVD and Blu-ray disc.
Stay tuned for further
Justice League: Crisis on Two Earths
updates, including additional exclusive content and more.
More Brilliance From Poland's Platige Image With Wroniec
Given just how frequently we praise the work of Polish animation house
Platige Image
in these pages I'm just going to skip all the regular preamble and assume you already know what you need to know about them here and move on to the meat of things. That being Wroniec.
Early in November word came out that Platige's Jakub Jabłoński - co-director of animated short
Teaching Infinity
and artistic director of Platige's upcoming live action feature
Hardkor 44
- had illustrated Wroniec, a new book by Polish fantasy author Jacek Dukaj. And at the time that appeared to be all that this was: a series of illustrations. But now? Now a little something has surfaced that promises more. Is this a book trailer? An animated short based on the book? An upcoming feature? Not speaking Polish and information in English being scarce indeed, I really don't know. But I do know this: It is absolutely fantastic. Check it below.
(Thanks
Twitch
)
What Makes Gobelins The World's Best Animation School?
Pixar and ILM veteran
Kyle Balda
graduated from the world-reknowned CalArts in 1991, but in this video below he visited what is perhaps the best animation school on the planet –
Gobelins L'Ecole de L'Image
. As part of his own 3D Masterclass, Balda interviewed Eric Riewer, head of the film animation department, and in 10 minutes you learn a few of the many reasons why Gobelins graduates such amazing artists every year. You'll also hear how The Annecy International Animation Film Festival played a role in the formation of Gobelins, and what prospective students must accomplish to gain access. Riewer boasts that Gobelins has
"the toughest entrance exam of any animation school in the world,"
which is comprised of a 3-hour animation test and a storyboard test. I also found myself nodding along as Riewer discusses brevity. Around the 8-minute mark of the video, he talks at length about how student films should strive to be short (1-2 minutes), and why.
Desilets Creates Just For Laughs Ident
Montreal's
Pat Desilets
created this ident for the 2009
Just For Laughs International
event, which was held in Lyon, France.
Dickman's
Ivan the Unbearable
Sets Sail Online
Andrew Dickman
toiled on his short
Ivan the Unbearable
during 2006 and 2007, and finally saw it air on NickToons in 2008 as part of their
Random Cartoons
project. Today you can finally see his 8-minute film right here.
Parker Animates Viral Reindeer STD Short
So we all know Santa gives gifts, but in this Flash-animated short we learn that Santa was born with a natural gift that makes Mrs. Claus very happy. It's titled
Reindeer STD
, and it was animated by
Mike Parker
for
CollegeHumor.com
.
Ferguson Boots Up Santa's Laptop
Here's a sleigh full of holiday animation from
David Ferguson
, the Scottish animator. The Flash-animated short, titled
Santa's netbook-internet-laptop
, appears to be a promotion for the website
dearscotland.com
.
Studio Ghibli Borrows a Bit - And it Looks Good!
Wednesday, the esteemed Japanese animation powerhouse Studio Ghibli announced it's next feature film,
The Borrower Arriety (Karigurashi no Arrietty)
. Based on Mary Norton's original book series
The Borrowers
, the film will follow Arriety and her family of Borrowers, minature people around 10 centimeters tall, who live in human households and borrow everyday items to create everything from furniture to clothing.
The Borrower Arriety
marks the directorial debut of Yonebayashi Hiromasa, though Ghibli favorite and mastermind Miyazaki Hayao originally conceived the scenario and took part in many stages of production. According to Studio Ghibli producer, Suzuki Toshio:
About 40 years ago this project was once considered by both Miyazaki and Takahata and Miyazaki suddenly recalled it and recommended me to read the book. He led me being strong-armed into accepting his idea. Perhaps he has a strong longing for their youth. Anyway, we often have this kind of trouble at Studio Ghibli. So why
The Borrowers
now? To that question, Miya-san in desperation answered "The situation of "karigurashi" (borrowing life) is very nice. It just fits to our present age. The age of mass consumption is ending now and the idea of "borrowing" proves the advent of it with depression. He immediately wrote down the project paper of the movie.*
I... OK, wow, that's kind of a bummer, Suzuki-san.
The Borrower Arriety
will be approximately 80 minutes long and is set to be released during the summer of 2010.
*This rough translation brought to you by the wonderful GhibliWorld.com.
(Thanks
Latino Review
)
Shrek Forever After teaser trailer and poster

Continuing what has been a pretty big week for trailers on the internet, the treaser for DreamWorks Animation's
Shrek Forever After
is now online at
Apple.com
. The site also has the brand new teaser poster for the film, which features the four main characters from the franchise.
Shrek Forever After
is set for release next summer.
South Park: Season 13 gets a cover
The cover art for
South Park: Season 13
has been revealed at
DVD Active
. The DVD and Blu-Ray releases will include all 13 episodes from the season, along with mini-commentaries by show creators Trey Parker and Matt Stone. It hits store shelves on
March 16th
.
EXCLUSIVE: 'Spider-Man 4' Studio Denies Rumor Of Unexpected Delay
"Spider-Man 4"
has been the subject of a
wide variety of rumors
lately, with sites offering up a wide range of anonymously sourced reports regarding the film's
cast and characters
. The latest rumor to hit the 'Net arrived earlier this morning, with a report that the fourth
"Spider-Man"
film had been put on "indefinite hold."
Citing an anonymous source,
IESB
reported,
"there are some major issues director Sam Raimi is dealing with that include an incomplete script. ... Raimi and the studio heads at Sony Pictures can't agree upon a villain for the film."
Not so, says the studio. Speaking to MTV News about the
"Spider-Man 4"
rumor, a spokesperson for Sony denied the report of an unexpected, indefinite hold on production.
In recent months, the
rumor mill has been spinning faster than ever before
around
"Spider-Man 4."
With Raimi promising that the villain would only be announced
after the script was complete
, impatience with the lack of official news from the much-anticipated project is likely to blame for many sites' willingness to throw rumors against the wall and see what sticks.
Further calling the IESB report into question, a source close to
"Spider-Man 4"
told MTV News that, while production is indeed on hiatus, it's a planned break for the holidays (as most studios take around this time of year), with production expected to resume early next year. The source told MTV News that work is still underway on the script, which is standard operating procedure for any film right up to the point when principal photography begins.
This comes as no surprise, given
"Iron Man" actor Jeff Bridges'
recent revelation that the 2008 blockbuster's script was actually being written as principal photography progressed. (And we all know how
that
turned out.)
So, file this one under "Debunked," folks. Now if we could just get confirmation on that
Hypno Hustler rumor...
The Lord Of The Blu-Rings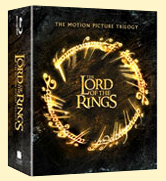 The original theatrical editions of Peter Jackson's epic
Lord Of The Rings
trilogy will make their anticipated debut on Blu-ray next
April 6
, from Warner Home Video. The $99.98 nine-disc set will feature more than seven hours of supplements drawn from previous DVD versions of the three films, including featurettes from the LordOfTheRings.net website, plus the films' trailers in HD and digital copies of each movie. The release will precede WB Interactive's
Lord Of The Rings: Aragorn's Quest
videogame launch on June 30, and April 6 also sees the BD debut of Ralph Bakshi's 1978 animated
The Lord Of The Rings
, with new Dolby 5.1 audio and additional content. The Extended Editions of Jackson's films will arrive on Blu-ray at a later date, possibly after the release of
The Hobbit
now in production.
George Lucas must share rights to stormtrooper design, says judge
If you bought one of prop designer Andrew Ainsworth's replica stormtrooper helmets and were worried that Lucasfilm would send Boba Fett or one of the other
Star Wars
bounty hunters after you, you can breathe a sigh of relief. Three judges of the High Court dismissed an appeal and ruled that a £10 million damages award granted in the U.S. courts against Ainsworth, who helped manufacture the helmets and suits for the first
Star Wars
film in 1977, could not be enforced in the U.K.
While we're pleased that Ainsworth can continue selling replicas cast from the molds used to make the original stormtrooper helmets and armor, we've got a bone to pick with Lord Justice Jacob because of the reason he gave as to why the U.S. judgment could not be enforced.
According to the
London Telegraph
, the suit was dismissed because the
Star Wars
collectibles in question
"were not works of art."
Excuse us, Lord Justice? Did you actually bother to look at a stormtrooper helmet? If that universally recognized white helmet isn't a work of art, we don't know what is!
Rene Russo Cast As Mother of 'Thor'
Veteran actress Rene Russo has signed on to appear in Kenneth Branagh's greatly anticipated adaptation of
"Thor."
According to Variety, Russo has been cast as Frigga, the wife of Odin — portrayed by Anthony Hopkins in the film — and the mother of Thor and Loki, who are played by Chris Hemsworth and Tom Hiddleston respectively.
Frigga's role in the film may differ from her few appearances in the
"Thor"
comic. In Marvel's continuity, Frigga is the step-mother of both Thor and Loki — not their actual mother. Thor is the son of Odin and the Earth goddess Gaea while Loki is adopted by Odin after his Frost Giant parents are slain in battle.
It's worth noting that Variety's description of the film's story has changed slightly. In the article, Thor is described a
"powerful but arrogant warrior Thor reigniting an ancient war. As punishment, Thor is cast down to Earth and forced to live among humans. Once here, he learns what it takes to be a true hero when the most dangerous villain of his world sends dark forces of Asgard to invade Earth."
Variety's previous description of the story
seemed to suggest the presence of Thor's alter-ego, Donald Blake.
"Thor"
is set to begin shooting next month for release on May 20, 2011.
"Thor"
screenwriters
Mark Protosevich and Zack Stentz have recently been signed to adapt "Damn Nation",
a vampire comic first published by Dark Horse Comics.
'Iron Man 2' Trailer's Five Most Important Moments
By now, you've already seen the
new "Iron Man 2" trailer
, and you've probably checked out our
shot-by-shot analysis of the "Iron Man 2" trailer
, too. What you might have missed, however, is the importance of a few key scenes in the trailer that could say a lot about the film's plot and where Iron Man (and War Machine) could be headed after
"Iron Man 2."
As usual, consider this your official
SPOILER ALERT
... because that's how we roll.
Right around the
1:13 mark
, the camera pans over the workshop of
Ivan Vanko, a.k.a. Whiplash (played by Mickey Rourke
), as he assembles what is likely to be the tendril-wielding armor we've seen in other
"Iron Man 2"
images. Pay close attention to the blueprints he's working from, and you'll not only notice the specs for what appears to be Tony Stark's chest-mounted energy source, but also the Stark Industries logo in the corner of the paper!
What does this prove? Well, it looks like the armor worn by Whiplash isn't exactly of his own design. However, the question now becomes: Does Vanko receive the blueprints before or after Stark's fight with the US government over the Iron Man armor?
At the
1:26 mark
, Stark opens his shirt to reveal glowing, circuit-like veins spreading out from the energy source in his chest. Given what we know of the plot thus far, this could mean a few things:
1. The rumors we've heard about
Stark's search for a new energy source
being a central theme in
"Iron Man 2"
could be the result of some life-threatening complications.
2. Stark could be experimenting with some upgrades that further integrate him with his armor, a la several recent storylines in the Iron Man comics universe.
At the
1:35 mark
, check out the armor being examined by Don Cheadle's character, James "Rhodey" Rhodes, and another character (possibly Sam Rockwell's character, Justin Hammer). Could this be an early version of War Machine, or possibly the original, silver of the Iron Man armor we see in the first film? Could it be something else entirely?
As mentioned in our shot-by-shot, Hammer's appearance in the trailer at the
1:27 mark
is timed to coincide with Vanko's mention of
"sharks"
circling Stark after he reveals himself as Iron Man. How
Hammer will relate to Vanko and Rhodes
in the film is still a little cloudy, but we offered up some
"Iron Man 2"
plot theories
about this very subject yesterday.
Finally, we get a good shot of Stark and Rhodes in their respective armors at the
2:16 mark
, but the most important part of this image could be the group of armored enemies in the background. The suits this group is wearing look suspiciously similar the Iron Monger armor worn by Obadiah Stane (Jeff Bridges) in the first film.
This last shot certainly seems to beg the question: where is all the armor coming from? Thus far, the likely answers either involve Stark being forced to turn over his armor's specs by the U.S. government, someone getting their hands on one of the earlier versions of his armor and disassembling it, or Stane's blueprints from the Iron Monger armor falling into the wrong hands.
And as a fourth possibility, what about Russian superspy Natasha "Black Widow" Romanoff (played by Scarlett Johansson) somehow being involved in the armor specs being delivered into the bad guys' hands?
While the latest trailer certainly seems to provide some answers, these key scenes beg a whole new set of questions, too.