Ledger, 'WALL-E' among early Oscar winners
Director Andrew Stanton holds the Oscar for best animated feature film for

"WALL-E."



Heath Ledger won the supporting-actor Academy Award on Sunday for his demented reinvention of Batman villain the Joker in
"The Dark Knight,"
becoming only the second actor to win an Oscar posthumously.
The robot romance
"WALL-E"
won for feature-length animation.
Ledger's triumph came exactly 13 months after his death from an accidental overdose of prescription drugs on Oscar nominations day last year.
His Oscar for the Warner Bros. blockbuster was accepted by Ledger's parents and sister. They accepted the Oscar on behalf of Ledger's 3-year-old daughter, Matilda.
"I have to say this is ever so humbling, just being amongst such wonderful people in such a wonderful industry,"
said his father, Kim Ledger.
"We'd like to thank the academy for recognizing our son's amazing work, Warner Bros., and Christopher Nolan in particular for allowing Heath the creative license to develop and explore this crazy Joker character."
Since his death, the 28-year-old Ledger has gained a mythic aura akin to James Dean, another rising star who died well before his time.
The Joker was his final completed role, a casting choice that initially drew scorn from fans who thought Ledger would not be up to the task given Jack Nicholson's gleefully campy rendition of the character in 1989's
"Batman."

In the months before Ledger's death, buzz on his wickedly chaotic performance swelled as marketing for the movie centered on the Joker and the perverted clown makeup he hid behind.

Ledger's death fanned a frenzy of anticipation for "The Dark Knight,"
which had a record $158.4 million opening weekend last summer.
The previous posthumous Oscar recipient was Peter Finch, who won best actor for 1976's
"Network"
two months after his death.
Andrew Stanton, the
"Wall-E
" helmer, whose pic took home the Oscar for animated feature, expressed his amazement backstage that audiences responded en masse to
"the most unique, personal film I could've made. I really expected it to speak to a minority, not a majority."
Stanton said he felt some viewers focused too much on the film's ecological themes.
"I use those devices to focus on the biggest issue, which is people caring about one another, people connecting with one another -- or just you acknowledging your neighbor next to you, as opposed to being blocked by a cell phone."
Sunday's award was the second time Stanton has been called to the Oscar podium - the first time being for 2003's
"Finding Nemo"
- but it's still every bit as sweet, he said.
"It's like that song,

'Love is Wonderful

' the second time around. So is an Oscar."
Backstage with Andrew Stanton, director of

"WALL-E"
The Rant.com
goes backstage with Andrew Stanton, director of

"WALL-E"

:
"

'WALL-E'

really was the most unique, personal film I could have made, and I thought it would speak to a minority, not a majority. This response gives you a little confidence to listen to that voice inside you.
"We've just been trying to make the most sophisticated film we can with very deep characters and assume that if it's well told, any age will understand it. It's been the same attack on every film, even though 'Wall-E' is different.
The theme of this film is extremely important, the most important theme at the oscars...this is obviously an entertainment film...
"A lot of people attach a little too specifically to the complacency aspect of humanity but I use those as devices to focus on the biggest issue, which is people connecting with one another. Whether that's literally love between robots or you acknowledging your neighbor is next to you, that disconnection is going to be the cause of anything that happens in life that's bad for the planet or humanity... My focus was connectivity.
This isn't your first Oscar, but since you have more than one now, what are you thinking about in terms of future projects?
"I try to start before this kind of stuff happens so i don't let it taint it. I'm a year and a half deep into my next film. It's like the song, 'Love is wonderful the second time around.' So is an Oscar.
With computers, animation can get so real and lifelike, how do you keep the charm of animation when it doesn't look like it anymore?
"The point usually isn't to try to trick audiences into thinking its realistic but for a fully animated picture...someone said animation is this great medium to make metaphor believable and i think thats really its key...i think the stories we tell will always be slight fable-istic.
Marvel Comics Channels Christian Bale Tantrum For

'Marvel Super Heroes: What The–?!'

Video Series
By now we've all seen (well, more like
heard
)
"The Dark Knight"
star Christian Bale's infamous
rant on the set of

"Terminator: Salvation,"
and likewise have been treated to countless spoofs of the on-set tantrum (including
one featuring MTV News' very own Movies Editor Josh Horowitz)
. However, leave it to Mighty Marvel to take what should be a played-out piece of behind-the-scenes embarrassment and completely reinvent it.
Do yourself a huge favor and check out the clip below, featuring everyone's favorite
"

M

ental

O

rganism

D

esigned

O

nly for

K

illing"
:
If you like that and want to see more, you're in for a treat, True Believers.
Marvel announced this week that the online video series
"Marvel Super Heroes: What The–?!"
will debut on
Marvel.com
in the near future.
According to Marvel, the series takes a page from their classic comic book satires such as
"Not Brand Echh"
and
"What The–?!,"
and Marvelites can look forward to more of these types of clips in early spring of this year.
Tokyo Anime Fair Expects Growth
The Tokyo Anime Fair is a month away and organizers are already expecting a record year.
The eighth annual expo is expecting 130,000 visitors, up from just over 126,000 last year, reports Variety. The number of companies attending is overall up, with 242 exhibitors taking 761 booths—up from last year's 735 booths.
That number reflects an increase in attendance from foreign exhibitors, offsetting a slight decrease in attendance by domestic companies.
The event, to be held at the Tokyo Big Sight, will begin with two days open to the trade only on
March 18
and 19, then opens to the public on
March 20 and 21
.
King Rollo Unveils

Humf

on U.K.'s Nick Jr.
Humf
, a new animated preschool series created by Andrew Brenner of
Angelina Ballerina
and
Maisy
fame, is set to debut next month on Nick Jr. in the U.K.

The series—starring a curious and tireless young purple furry thing named
Humf
—is a co-production between U.K.-based King Rollo Films and Rubber Duck Entertainment.

King Rollo's credits stretch back to the early 1980s, and include
King Rollo, The Adventures of Spot and Maisy. Humf
is being produced and animated at the company's studio in Devon, U.K.

London-based Rubber Duck Ent. is a part of Contender Entertainment Group. RDE's projects include
Peppa Pig, Tractor Tom
and
Little Kingdom
.
Astin Stars in New Disney Series

Oso
The Disney Playhouse series
Special Agent Oso
, starring Sean Astin as a panda bear training to be a spy, is set to debut
April 4
on Disney Channel.
The preschooler series will be supported by a series of promotional events, with a full preview episode going online March 21 at PlayhouseDisney.com, as well as on mobile platforms and a free preview episode on iTunes. A full episode will be made available on Disney Channel On Demand on March 28.
PlayhouseDisney.com also will offer an online interactive experience related to the series, which will launch simultaneously on Playhouse Disney in the United Kingdom and on other Playhouse Disney channels worldwide throughout the year.
Astin, who was nominated for an Oscar for his 1994 live-action short film
Kangaroo Court

, has starred in such popular films as

The Goonies, Rudy

and

The Lord of the Rings
trilogy.
Plympton's Rare

Guard Dog

Debuts Online
Guard Dog
, a rarely seen Oscar-nominated short film by Bill Plympton, is available online for the first time at Atom.com.
The short, made in 2004, earned Plympton his second Oscar nomination for best short animated film.
Crunchyroll Joins Assn. of Japanese Animation
Crunchyroll, an anime-focused content and social networking site based in San Francisco, has become the first non-Japanese company to join the
Association of Japanese Animation

.
Crunchyroll will be an associate member of the industry group, alongside such companies as Columbia Music Entertainment, Geneon Entertainment, Sony and Bandai.
The AJA works on issues surrounding the animation industry and organizes the Tokyo Anime Fair.
Members include such companies as Gonzo, Studio Ghibli, Tatsunoko Pro., Toei Animation, TMS Entertainment, Production I.G., Bones and Madhouse.
Coraline

's Selick to keynote broadcasters' show
Henry Selick, director of the recently released 3-D, stop-motion animated film
Coraline
, will be a featured keynote speaker during the 2009 National Association of Broadcasters Show in Las Vegas.
Speaking in an afternoon keynote
Monday, April 20
, Selick will offer NAB Show attendees his thoughts on how digital technology has helped to revitalize the handcrafted approach of stop-motion animation.
Distributed by Focus Features,
Coraline
offers audiences what Selick calls
"a fully immersive three-dimensional movie-going experience."
The first stop-motion animated feature to be shot entirely in stereoscopic 3-D,
Coraline
opened in the United States on February 6 to lavish critical praise, and already has generated over $40 million at the box office.
Kenneth Turan, writing for the Los Angeles Times, said:
"The third dimension comes of age with

Coraline

. The first contemporary film in which the 3-D experience feels intrinsic to the story instead of a Godforsaken gimmick,

Coraline

is a remarkable feat of imagination, a magical tale with a genuinely sinister edge."


Selick, a director, producer and stop-motion animation pioneer, is also well-known for other directorial works, including
The Nightmare Before Christmas
and
James And The Giant Peach
.

Selick made his feature film directing debut in 1993 with
The Nightmare Before Christmas
, the first full-length, stop-motion feature from a major studio. An instant holiday classic, Nightmare was nominated for an Academy Award for Best Visual Effects and won the International Animated Film Society's Annie Award for Best Creative Supervision.
In 1996, Selick followed with a second feature,
James and the Giant Peach
, which combines stop-motion animation with computer graphics. The film received widespread critical acclaim and won the top prize for an animated feature at the Annecy Film Festival in 1997. After joining animation studio Laika Entertainment in 2004, Selick directed his first computer-generated effort, the award-winning short film
Moongirl
.
Coraline
(
www.coraline.com
), based on the international bestselling and Hugo Award-winning novella by acclaimed author Neil Gaiman, is Laika's first feature film. The animation studio (www.laika.com), specializing in feature films, commercials, music videos and short films, is owned by Nike co-founder and chairman Philip H. Knight, and is based in Portland, Oregon.
The NAB Show will take place
April 18 to 23
(exhibits open
April 20
). It is the world's largest electronic media show covering filmed entertainment and the development, management and delivery of content across all mediums. Complete details are available at
www.nabshow.com
.
Busytown Mysteries

wins Canadian producers' award
Cookie Jar Entertainment's animated
"Busytown Mysteries"
was named the winner of this year's Indie Award for Best Children's and Youth Programme or Series on Wednesday night.
Among the animators of the show, aired by the Canadian Broadcasting Corporation, is David Germain -- better known to Big Cartoon Forum members as moderator
damfine
.
This year's Indie Awards were announced by the Canadian Film and Television Production Association at a special reception in Ottawa, hosted by Cathy Jones from
This Hour has 22 Minutes
.
Inspired by best-selling children's author Richard Scarry, who sold more than 150 million books worldwide,
Busytown Mysteries (Hurray for Huckle!)
is a sequel to
The Busy World of Richard Scarry
. It blends humor and learning and follows six unforgettable characters who try to solve everyday life mysteries in Busytown.
Huckle Cat, Lowly Worm, Sally Cat, Hilda Hippo and other colorful characters are always up for a new adventure, and with everyone driving their own funny vehicle, getting there is half the fun. The series encourages young viewers to help solve life's little puzzles as they ask questions, find clues and discover answers, all from their own unique kid point of view.
Busytown Mysteries
is produced by Christine Davis, Michael Hirsh, Pamela Slavin and Toper Taylor. Other series competing in its category included cartoon show
World Of Quest
, also produced by Cookie Jar Entertainment.
The 2009 Indie Awards, the second annual celebration of Canadian independent producers, recognizes outstanding Canadian producer achievement in 11 categories of the film, TV and interactive media industry. Winners accepted their awards in front of more than 600 industry colleagues and guests at the Westin Hotel.
"The CFTPA Indie awards celebrate the hard work of our independent producers,"
said CFTPA president and CEO Guy Mayson.
"Canadian producers create dynamic, entertaining, and award-winning film, television and digital content that is watched by millions of viewers around the globe."
The Canadian Film and Television Production Association is a non-profit trade organization that works on behalf of almost 400 companies engaged in the production and distribution of English-language TV programs, feature films and interactive media products in all regions of Canada.
Paul Allen sells off DreamWorks Animation shares
Billionaire and Microsoft co-founder Paul Allen has sold off all of his remaining shares in DreamWorks Animation SKG Inc., ending his involvement in a firm that he helped founder over a decade ago.
A regulatory filing last Friday states that Allen and his investment fund, DW Investment II Inc., had no stake in DreamWorks Animation as of December 31. He had owned 18.6% of the company the previous year.
It's estimated that he sold his final block of shares for over $120 million.
More than a year ago, Allen said that he would leave DWA's board of directors. He had sold $150 million of his shares at that time, and had arranged to sell about $220 million more. He later sold another $75 million.
Allen's filing coincided with DWA saying that it would transfer its share listing from the New York Stock Exchange to Nasdaq.
Allen's equity arrangement with DreamWorks began in October 1994 when the studio, then providing both live action and animation, started up with $500 million of Allen's believed profit from his DreamWorks investment.
In 2004, Glendale, California-based DreamWorks Animation, the studio producing the Shrek and Madagascar series of films, went public as a separate company, largely to start repaying Allen's investment.
Allen remains one of the world's wealthiest people, with -- according to Forbes magazine -- about $16 billion. His holdings include the NFL's Seattle Seahawks and the NBA's Portland Trail Blazers.
DreamWorks Animation declined comment.
Oreste Lionello was Italy's voice of Mickey Mouse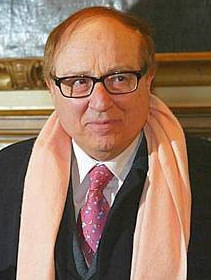 Entertainer and film dubber Oreste Lionello, the voice of Mickey Mouse and Donald Duck in 1960s Italian dubs of Disney cartoons, died Thursday morning in a Rome hospital. He was 81.
Lionello died after a long illness, said Italian actor and director Pier Francesco Pingitore, who did cabaret acts with him. No details were released about the illness.
He was the Italian voice of Winnie Pooh in 1960s and 1970s Disney cartoons, as well as Sylvester in
Looney Tunes

. Other cartoon characters included Fritz the Cat

(The Nine Lives of Fritz the Cat)

, Robespierre

(Gay Purr-ee)

, Rev. Timms

(Postman Pat)

, Miyoga

(Inuyasha)

, Asterix

(Asterix and Cleopatra)

, and Roquefort and Hautecort

(The Aristocats).

In Italian-made cartoon movies, he was the voice of Mini VIP in Bruno Bozzetto's Vip, mio fratello superuomo (The SuperVips

; 1968) and Scarapino in Enzo D'Alò's

Opopomoz (2003).

In live action, Lionello voiced such comic stars as Woody Allen and Jerry Lewis. He also dubbed such actors as Peter Sellers, Marty Feldman, Groucho Marx, Jerry Lewis, Peter Sellers, Gene Wilder, Dudley Moore, Peter Falk and John Belushi, as well as Charlie Chaplin in The Great Dictator

and Robin Williams in the TV sitcom

Mork & Mindy
.
Sometimes, Lionello would answer his phone by saying,
"I am the voice of Woody Allen."
His dubbing would incorporate Allen's neurotic, sarcastic nuances.
He was born on April 18, 1927 in Rhodes, then part of Italy but now in Greece. In his early career, he was a comic actor in theater as a comic actor and in cabaret, where he was well-known for his impersonations of longtime Italian politician Giulio Andreotti.
During the 1970s and 1980s, he was a successful entertainer on Italian TV.
However, Lionello was best known in Italy for his dubbing work. Other European countries routinely subtitle foreign films in their original languages. But most of the hundreds of movies that Italy imports each year are dubbed.
He was the father of Cristiana Lionello, an actress in several movies.
The city of Rome planned to hold a wake for Lionello in City Hall, starting Thursday night. A funeral in the Basilica of Santa Maria d'Ara Coeli, next to city hall, is scheduled for Saturday.
Anime at Best Buy in 2009: A New Strategy
According to
ICv2.com
, starting on
March 1, 2009
, Best Buy will adopt a new strategy regarding their anime selection.
* 460 stores will sell their anime titles for 50% off; after March 21st, they will only carry about 20 unique anime
SKUs
.
* 500 stores will carry roughly 100 anime SKUs.
* The top 200 stores will carry roughly the same amount of anime that they currently carry.
Max Fleischer's

Gulliver's Travels

to DVD and Blu-ray March 10, 2009
Koch Entertainment and E1 Entertainment have officially announced their release of Max Fleischer's
Gulliver's Travels
on DVD and Blu-ray on
March 10, 2009
. The movie was the second feature-length animated film, and made groundbreaking use of rotoscoping techniques and exploited the considerable technical skill of the Fleischer studios to retell Jonathan Swift's classic novel. The movie has been restored and remastered with the assistance of the Fleischer family, North Hampton Partners, and animation expert Dr. Thomas R. Reich, although the decision to re-format the film from its original 4x3 aspect ratio to a high-definition 16x9 format has
drawn much criticism from the general animation community
.
Both the DVD and the Blu-ray will also include a documentary
"The Making of a Cartoon"
and two
Gabby
shorts from the Fleischer studios as extras. The full press release follows.
E1 Entertainment breathes new life into ONE OF THE MOST BELOVED ANIMATED CLASSICS OF ALL TIME
MAX FLEISCHER'S GULLIVER'S TRAVELS

Digitally Restored and Re-mastered, the 2-Time Academy Award Nominee Arrives on DVD and, for the First Time Ever, Blu-ray – Featuring Breathtaking, Newly Enhanced Picture and Sound –

Plus Bonus Features!

Port W ashington, NY– In 1939, animation pioneers Max and Dave Fleischer (Betty Boop, Popeye, Superman)
made motion picture history when Paramount Pictures released their masterpiece,
Gulliver's Travels
, the second feature-length animated film produced by a U.S. studio. This enchanting adaptation of Jonathan Swift's classic 18th century novel went on to earn two Academy Award nominations for Best Original Song
("Faithful Forever")
and Best Score, and is considered one of the greatest achievements in animation history. Seventy years later, E1 Entertainment proudly presents a digitally restored, re-mastered and enhanced
MAX FLEISCHER'S GULLIVER'S TRAVELS
on DVD ($14.98 SRP) and – for the first time ever in any HD format – Blu-ray ($19.98 SRP). This painstakingly crafted edition includes the complete 77 minute feature plus two fully restored
"Gabby"
cartoons and the Fleischer Studios documentary short
"The Making of a Cartoon" – all contributing to make this the most definitive version of the film ever released on any home entertainment format.



Truly a feast for the eyes and ears, Swift's ageless fant as y comes to life in this cel-animated Technicolor musical. In the film, Gulliver washes ashore on the mysterious island of Lilliput, where all the inhabitants stand no more than a few inches tall. Gabby, the Lilliput town crier, discovers Gulliver unconscious on the beach, and alerts King Little who sends a mob of townspeople to capture the "giant." Once awake, Gulliver's size and strength frightens the Lilliputians, but they soon realize that befriending Gulliver gives them a powerful advantage over their rival neighbors, the equally tiny Blefuscudians. Caught in the feud between the two kingdoms, Gulliver resolves the conflict and reunites a prince with his princess before sailing away in one of the "hap-hap-happiest" endings of all time.



Backed by Paramount and utilizing the talents of 600 of the best artists, Max and Dave Fleischer created Gulliver's Travels
, one of the most complicated and detailed animated features ever produced. Their staff toiled for over two years, using twelve tons of paint and 39,000 pencils to create over 639,000 celluloids and 115,000 composite scenes. The
"gigantic"
titular character was animated using rotoscoping, a process which involves tracing live-action footage frame-by-frame – one of several innovative animation techniques developed by the Fleischers and Fleischer Studios. Popular songs composed for the film include
"All's Well," "It's a Hap-Hap-Happy Day"
and
"Faithful Forever,"
all of which later became well-known standards.

By the late 1990s this animated gem had sadly fallen into disrepair, but thanks to a close relationship with the Fleischer family, North Hampton Partners and animation expert Dr. Thomas R. Reich were able to secure a long-lost 35mm source print. State-of-the-art technology enabled the film to be meticulously revived, removing years of dirt and restoring damaged portions of the frames.
Gulliver's Travels
was then color corrected using 100% historically accurate palettes at Technicolor and was re-mastered for the first time ever in 16x9 (1080p High Definition). This entire process was done frame-by-frame without stretching characters or losing any image beyond standard vertical safe areas – and the use of proprietary techniques actually enables more picture to be visible on the left and right sides of the frame than ever before. Additionally, the original soundtrack was fully restored and supplemented by two newly enhanced sound options (Dolby Digital and 5.1) utilizing multi-track Foley techniques. The bonus Fleischer documentary
"The Making of a Cartoon"
as well as the two
Gabby
cartoons featured on the DVD and Blu-ray
("Swing Cleaning"
and "
King for a Day")
were also restored, making
MAX FLEISCHER'S GULLIVER'S TRAVELS
a must-own for fans of classic animation and children of all ages.
Exclusive: New onesheet poster for

Battle for Terra
SCI FI Wire
has an exclusive first look at the onesheet poster for the upcoming 3-D animated sci-fi epic
Battle for Terra
. You can view it after the jump.
The film tells the story of Senn (Justin Long) and Mala (Evan Rachel Wood), two rebellious alien teens living on the beautiful planet Terra, a place that promotes peace and tolerance, having long ago rejected war and weapons of mass destruction. When Terra is invaded by human beings fleeing a civil war and environmental catastrophe, the planet is plunged into chaos.
During the upheaval, Mala befriends an injured human pilot (Luke Wilson), and each learns the two races are not so different from one another. Together they must face the terrifying realization that in a world of limited resources, only one of their races is likely to survive.
Battle for Terra
opens in conventional and 3-D theaters on
May 1
.
Neil Gaiman attends the Dark Knight's funeral in

Batman #686
Batman's dead.
There's a big long backstory leading up to that, which would take a lot of summarization and lead us right up to that conclusion: Suffice it to say that events in DC's regular monthly titles have left Gotham City bereft, deprived of its protector and most famous citizen until that day when, as we all firmly expect, his demise will turn out to have been a dream, a hoax, an imaginary story or just the temporary comic-book kind of death that legendary characters eventually shrug off like a bad head cold.
But for the time being and for the foreseeable future, he's dead. That's him right there, in that coffin.
And megacreator Neil Gaiman, with artists Andy Kubert and Scott Williams, have provided us with this eulogy of sorts,
Batman #686
's
"Whatever Happened to the Caped Crusader?,"
in which his friends and rogues' gallery attend his Crime Alley funeral and trade wholly contradictory stories of his life and untimely demise. Joe Chill, who some accounts paint as the killer of Bruce Wayne's parents, tends bar; a homeless man in the alley outside unwisely asks unstable attendees like Two-Face and the Joker whether they'll pay him to watch their cars.
As might be expected from the creator of
Sandman
, the event plays like a dream—maybe even Batman's dream, since he seems to be watching it and his confused protests sound in the background throughout the book. Attempts to reconcile the fabled tales of his death with current continuity will only irritate those who fail to see that a certain inconsistency is the very point of this particular nightmare, what with Catwoman's tale of first meeting up with the Dark Knight a couple of years before Pearl Harbor and Alfred the butler's sad confession about secretly hiring Gotham's gallery of supervillains all those years just to keep his demented employer occupied. Andy Kubert's art keeps things properly surreal, and Gotham appropriately gothic.
We know it's not real. Batman, who's watching in some way, knows it's not real. But what is it? Fever dream? Hallucination? Metatextual reverie on a classic archetype? Or just messing with our heads?
That we won't know until the conclusion in
Detective Comics #853
...
Imagi - Another Update
Now with

Add On

.
Imagi, the animation studio that
earlier ran
into some
choppy seas
, has now paid most of the employees for the unpaid week of work they did back toward the end of January ...
This is good news, and we commend Imagi for making good on one of its commitments.
Howsoever. There is still money owed to a lot of employees for other things, but we will cling to the old adage,
"A journey begins with the first step"
and hope for the best.
Add On
: I talked this afternoon with the company. They represent that they want to do right by their recently laid-off employee, and make them whole in the pay department. I'm all for that, but we'll see if it happens. And when.
(Thanks
Animation Guild Blog
)
Heath Ledger Fansite Calls For The Joker To Be Retired From Movies Forever
Ask just about anyone who saw
"The Dark Knight"
which performer they thought stole the show, and chances are they'll say "Heath Ledger" faster than The Joker made a pencil disappear in the film. Heck,
even the esteemed Academy thinks so
— after all, when was the last time we saw a costumed supervillian from a comic book flick make the cut for a major nomination, let alone stand as the current odds-on favorite to win, huh?
There's certainly no debating that Ledger left some huge shoes to fill should The Joker return in future installments of the Batman franchise (and the chances are good, since, given his recent statements, Warner Bros. CEO
Jeff Bewkes hopes to keep churning out Batman movies for some time to come
), but one fansite —
TheUltimateJoker.com
— is petitioning Warner Bros. to not only recognize Ledger as
"The Best Joker Ever,"
but retire the Clown Prince of Crime altogether from any future installments of Batman films.
As the site states in its
"Why So Serious?"
section,
"Can you imagine the super human efforts film companies would have to go through to find a fourth Joker after Heath Ledger? Is a better Joker even possible to imagine? It's impossible to imagine, impossible to draw or dub much less repeat the performance. That's why efforts to find one should simply cease. The Joker must die now and forever."
Personally, I thought Cesar Romero nailed the role back in the '60s — if there's something creepier than a classically-trained actor with greasepaint over his mustache, then I don't wanna know it — but that's just my two cents…
Viral

'Watchmen'

Video Pays Homage To 1980s MTV
With two weeks left before the movie's release, there are enough
"Watchmen"

video shorts
careening around the Internet to fill at least a full DVD. Leading the way have been a series of vintage-tinted
"Watchmen"

TV news
,
"Watchmen"
commercials, and
"Watchmen"

documentary clips
that hearken back to the late days of US President Richard Nixon and early era of President Ronald Reagon. Now comes an homage to the great neon and brick-walled MTV countdowns of the 1980s — in this case, 1983.
The
"Veidt Music Network"
anchor in the video runs through the superheroes featured in
"Watchmen,"
counting down to a number one pick that is absolutely no surprise whatsoever — it's Ozymandias, a.k.a. Adrian Veidt, the owner of VMD.
"He's the ultimate bachelor and international playboy, linked to Stevie, Sheena, and Madonna, regular at Studio 54 and best friends with Bowie and Jagger,"
explains the anchor.
There are plenty of Easter Eggy tidbits floating around this clip for those familiar with the story, which the hostess dubs
"everything you ever wanted to know about the world's greatest costumed adventurers but were afraid to ask."
"Who knows? Maybe we'll see a reunion some day,"
she adds.
Well, that's a fair bet, considering a nightmare reunion is the premise of the
"Watchmen"
story. You'll also notice a plug and commercial running in the background for Adrian Veidt's
"Nostalgia"
fragrance, which was previously featured in a
fake

"Watchmen"

commercial
.
The Dark Knight

Breaks the $1 Billion Mark




The Dark Knight has become the fourth film to take in more than $1 billion in worldwide box office.

Warner Bros. Pictures made the announcement Friday afternoon, saying that the combined domestic and international gross had totaled $1,001,082,160 to date -- about $533 million domestically and $567 million overseas.

The Dark Knight
had been about $4 million short of the 10-figure mark when Warner Bros. re-released it into IMAX screens on Jan. 23, the day after its eight Oscar nominations were announced. Grosses from Ecuador also helped nudge the film over the mark, a spokeswoman said.

Only
Titanic
($1.842 billion),
The Lord of the Rings: The Return of the King
($1.119 billion) and
Pirates of the Caribbean: Dead Man's Chest ($1.066 billion) have topped the billion-dollar worldwide mark previously.

"Knight"
also is the second-highest domestic grosser of all time, trailing only
Titanic
.
Video Clip And New Images From Upcoming

"Batman: The Brave And The Bold"

Episodes
The World's Finest
has new content from the upcoming
Batman: The Brave and The Bold
episodes
"Deep Cover for Batman!"
and
"Game Over for Owlman!"

Cartoon Network has passed along the episode synopsis, a video clip, and over thirty new images for the upcoming Batman: The Brave and The Bold
episodes
"Deep Cover for Batman!"
and
"Game Over for Owlman!"
Both episodes are part of a special two-part
Batman: The Brave and The Bold
event. To get a closer look at the images, click on the thumbnails below. Please note that these images below and those linked to contain spoilers for this two-part
Batman: The Brave and The Bold
special event.
For More Images & Details Click Here
Cartoon Network has also provided more
Batman: The Brave and The Bold
content, which is available to view
here
at their
Batman: The Brave and The Bold
subsite. The official description for
"Deep Cover for Batman!"

and

"Game Over for Owlman"
is found below.
When parallel worlds collide, Batman swaps places with Owlman--his criminal counterpart in an alternate universe--to stop the Crime Syndicate from taking over their world. Crime fighters in one world must battle their evil counterparts in a crime spree melee. Meanwhile back on Earth, Owlman has been perpetrating crimes disguised as Batman and assembled all the villains to join him. When Batman returns, he finds himself on the wrong side of the law and hunted by Green Lantern, Aquaman, Blue Beetle, Red Tornado and Plastic Man. It's a strange twist of fate that leaves Batman with only one option - to team up with Joker and take Owlman and the Crime Syndicate down!
"Deep Cover for Batman!"

is scheduled to air

Friday, March 6th, 2009

at 8pm

(ET) on Cartoon Network, with

"Game Over for Owlman"

scheduled to air the following week on

Friday, March 13th, 2009
at 8pm (ET) on Cartoon Network.
Further information on this two-part special event is available at their
Batman: The Brave and The Bold
subsite. Stay tuned for further episode details and exclusive content.
As SCI FI's

Battlestar

ends, is Universal adapting another for the movies?
Just as SCI FI's acclaimed series
Battlestar Galactica
enters its final episodes, Universal has quietly entered into negotiations with original series creator Glen A. Larson to write and produce a big-screen version of the franchise, according to

The Hollywood Reporter

.

The movie would reportedly have no connection to the SCI FI series and would relaunch the story in a new medium with the characters Adama, Starbuck and Baltar.

Larson produced the original
Battlestar
, a kid-friendly ABC show, in 1978, in the wake of the success of
Star Wars
.
SCI FI's series, under the direction of executive producer Ronald Moore, took the premise but completely changed the franchise into an adult drama with themes of politics, war, religion, torture and destiny.
Universal had no comment to the Reporter.
New logo for J.J. Abrams'

Star Trek

unveiled, and site updated
Paramount released a new logo (above) for J.J. Abrams' upcoming
Star Trek
movie, above. Compare it with the old logo, after the jump.
A panorama of Corridor A of the Enterprise.
Earlier, the official
Star Trek
Web site was updated with
panoramas
of two corridors on the new Enterprise, with 360-degree views and details of various panels and terminals.
Star Trek
opens
May 8
.
Old logo, below
New behind-the-scenes featurette for J.J. Abrams'

Star Trek
MTV
has posted a brief peek behind the scenes of J.J. Abram's upcoming
Star Trek
movie. You can watch it after the jump.
The featurette from Saturday night's episode of
Spoilers
shows director Abrams and his cast, including Chris Pine and Simon Pegg, on the movie's set, along with some glimpses of new footage.
Star Trek
opens
May 8
.
Animator James Baxter puts imagination in motion
The

L.A. Times

talks with animator James Baxter who,
recounts much of his career from

"Who Framed Roger Rabbit"

to

"Kung Fu Panda"

and beyond, and allows a peak into some of his personal working practices. For anybody remotely interested in the twin arts of hand drawn and CG rendered animation, I'd think this is a must read.
MARSHALING THE ART: "Kung Fu Panda" appealed to Baxter as it was "stylistically a lot more adventurous."
Among his credits:

'Beauty and the Beast,' 'The Lion King'

and

'Kung Fu Panda.'
Soon after his freshman year at what was then the West Surrey College of Art and Design, James Baxter abandoned his studies to frame someone for murder. Luckily, that someone was
Roger Rabbit
.
"It was the sort of thing that doesn't come up very often, movies like that in London,"

says Baxter of his first feature,

"Who Framed Roger Rabbit."

"Me and just a bunch of friends ran over to the studio and said, 'Please look at our student films!' They gave us a job doing in-betweens. There are 24 frames in every second, so the animator might only want to do every fourth frame and have an assistant or an in-betweener fill in the rest of them."



Baxter then embarked for the States to work for Disney, where he animated Belle in 1991's "Beauty and the Beast"

and Rafiki in 1994's

"The Lion King."

In 1996, he transferred to DreamWorks Animation to work on

"The Prince of Egypt"

and later returned to Disney to create the animated sequences in 2007's

"Enchanted."
When the opportunity arose to animate the opening dream sequence of the Oscar-nominated
"Kung Fu Panda,"
Baxter -- who is working full time at DreamWorks on
"How to Train Your Dragon"
-- leapt at the chance to work in an anime-influenced style.
"I love doing the Disney stuff,"
he says,
"but it was nice to show that I could do other things, to get something that was stylistically a lot more adventurous and contemporary."
Paws and effects:
For the simpler sequences in the
"Kung Fu Panda"
opening, Baxter would create a single drawing by hand and then animate it using a special-effects compositing program.
"We really wanted it to flow into the main movie, which is obviously done in CG,"
he explains.
"So I wanted to use computers to give it that really slick flavor. We used primarily After Effects, which is an Adobe software. It's a pretty powerful tool, and you can take a single image and squash it and bend it . . . and do all sorts of things in quite a controlled way."
Pencil case:
When it came time to render complicated kung fu spins, Baxter shut down his computer and broke out his trusty HP pencil.
"Computers have a hard time just looking at a flat picture and turning it around dimensionally,"
he explains.
"[It looks] like a cardboard cutout. So things which are really moving dimensionally I would animate in the traditional manner.

"We use animation paper, which is the same kind of paper they've used since 'Snow White.' It's just slightly see-through, so you can shine the light through it, and you can see all the drawings in sequence that you're working on. You stack them up, and they've all got peg holes in them so you can put them on these pegs to register them to each other every time. It's basically like making a flip book, page by page."
Drawing room:
As the only animator on the sequence, Baxter pushed his speed-sketching skills to the max.
"So I could get going really fast, I would draw my drawings slightly rough, and then I would have a cleanup person come along and put a new sheet of paper over and do the final clean drawing over the top,"
he says.
"So I had a couple of cleanup artists, a couple of painters who would do the color, a couple of compositors who would go in and put all the layers together with the backgrounds and camera moves and all that kind of stuff. There were about 10 of us altogether."
Eye for detail:
While Baxter says the
"Kung Fu Panda"
opening sequence doesn't hold any hidden messages or single-frame gags, he hasn't been above such antics in the past.
"Some people try to put hidden words, or they draw things that you can only see for a frame or stuff like that,"
he says.
"I tend to shy away from that, but I do like to try and put in little things from people I know. We put some hidden stuff in

'Enchanted'

on purpose. For people that would frame through on the DVD, little bits of Disney memorabilia would crop up in the backgrounds, and it's all over that thing. But that was purely for fans that would want to take it apart."
A Bug's Life

and
Monsters, Inc
Blu-ray in May
Walt Disney Home Entertainment has announced the release of Pixar films
A Bug's Life
and
Monsters, Inc
on Blu-ray on
May 19th
, reports
PixarPlanet
. According to the report, both titles will be two-discs set, featuring a digital copy of the film on a separate DVD. Extras for these two films will include all the features from the previous DVD releases, including Blu-ray exclusive extras.
Monsters, Inc
all new Blu-ray exclusive bonus features will include,
"Filmmakers Roundtable", "Monsters, Inc Ride and Go Seek Building Monstropolis in Tokyo"
, Interactive Game
"Roz's 100 Door Challenge"
and BD-Live Features.
A Bug's Life
Blu-ray exclusive bonus features will include,
"Introduction by John Lasseter", "A Bug's Life: The First Draft", "Story Treatment Intro by John Lasseter"
and BD-Live Features.
Shrek Goes Fourth

plot description?
ComingSoon
has posted what could be the storyline for
Shrek Goes Fourth
, the next installment of DreamWork's
Shrek
film franchise. The plot description includes Shrek signing a deal with Rumplestiltskin, after which the ogre finds himself in an alternate version of Far Far Away. The sequel has a planned release date of
May 21, 2010
.
Button, WALL•E

dominate VES Awards
The night belonged to a robot, a backwards-aging Brad Pitt and the nation's second president at the 7th annual Visual Effects Society Awards.
WALL•E
, the Pixar-Disney animated film, took all the animation awards, including outstanding animated character, outstanding effects animation and outstanding animation in an animated motion picture. The results give the film momentum going into Sunday's Academy Awards, after being shut out last month at the Annie Awards.

On the visual effects side,
The Curious Case of Benjamin Button won four awards, including best single visual effect of the year and outstanding viusl effects in an effects-driven feature.

The Dark Knight
won three awards while
Changeling
won two.
Iron Man
, which had the most nominations with five, was shut out.

On the TV side, the HBO miniseries
John Adams
won three awards, with other top honors going to
Battlestar Galactica
and
Fringe
.

The awards were presented during a ceremony at the Hyatt Regency Century Plaza Hotel. Presenters included
Iron Man
director Jon Favreau,
Watchmen production designer Alex McDowell, comic Jeff Garlin, actress Tia Carrere and actor Andy Serkis.

Special awards were presented to Phil Tippett, who received the George Melies Award for Pioneering and Artistic Excellence, presented by Dennis Muren; and producers Kathleen Kennedy and Frank Marshall, who received a lifetime achievement award presented by Button director David Fincher.

A student award was presented for the first time, introduced by a video clip from director Steven Spielberg.

OUTSTANDING VISUAL EFFECTS IN A VISUAL EFFECTS DRIVEN MOTION PICTURE



The Chronicles of Narnia — Prince Caspian


Wendy Rogers, Dean Wright, Andrew Fowler, Greg Butler

WINNER: The Curious Case of Benjamin Button
Eric Barba, Edson Williams, Nathan Mcguinness, Lisa Beroud



Hellboy II The Golden Army


Michael J. Wassel, Lucy Killick, Adrian De Wet, Eamonn Butler



Cloverfield


Kevin Blank, Chantal Feghali, Michael Ellis, Eric Leven



Iron Man


Ben Snow, Hal Hickel, Victoria Alonso, John Nelson

OUTSTANDING SUPPORTING VISUAL EFFECTS IN A MOTION PICTURE

WINNER: Changeling
Michael Owens, Geoffrey Hancock, Jinnie Pak, Dennis Hoffman



Eagle Eye


Jim Rygiel, Jim Berney, Crys Forsyth-Smith, David Smith



Valkyrie


Richard R. Hoover, Maricel Pagulayan, Peter Nofz, Daniel Eaton



Nim's Island


Camille Cellucci, Scott Gordon, Fred Pienkos, James Straus



Synecdoche, New York


Mark Russell, Richard Friedlander, Eric Robertson, Brett Miller

OUTSTANDING ANIMATION IN AN ANIMATED MOTION PICTURE

Bolt - The Chase
Chris Williams, Byron Howard, John Murrah, Doug Bennett

Kung Fu Panda - Everybody Was Kung Fu Fighting - The Animation of Kung Fu Panda
Markus Manninen, Dan Wagner, Alex Parkinson, Raymond Zibach

Roadside Romeo – Scene 16 – Chu Le Naa Song
Pankaj Khandpur, Sherry Bharda, Shirirang Sathaye, Suhael Merchant

Waltz with Bashir – War Reporter and Orange Grove
Yoni Goodman, Yael Nahlieli

WINNER: WALL•E
Andrew Stanton, Jim Morris, Lindsey Collins, Nigel Hardwidge



OUTSTANDING VISUAL EFFECTS IN A BROADCAST MINISERIES, MOVIE OR SPECIAL





Doctor Who - The Next Doctor - Cyber King


Dave Houghton, Marie Jones, Matt Mckinney, Murray Barber



Generation Kill - Episode 2


Adam Mcinnes, Anthony Bluff, Stephane Paris, David Sewell

WINNER: John Adams - Join Or Die
Steve Kullback, Erik Henry, Robert Stromberg, Jeff Goldman

Knight Rider - PromeTheus
Sam Nicholson, Scott Ramsey, Chris Martin, Mike Enriquez

OUTSTANDING VISUAL EFFECTS IN A BROADCAST SERIES

WINNER: Battlestar Galactica Season Four - BSG Space Battle
Gary Hutzel, Michael Gibson, Doug Drexler, Kyle Toucher

Terminator: The Sarah Connor Chronicles - Episode 108
James Lima, Raoul Bolognini, Andrew Orloff, Steve Meyer

Ghost Whisperer – "Ghost In The Machine"
Armen Kevorkian, Arthur J. Codron, Matt Scharf, Stefan Brederock

Heroes – "The Second Coming"
Eric Grenaudier, Mark Spatny, Diego Galtieri, Michael Cook

OUTSTANDING SUPPORTING VISUAL EFFECTS IN A BROADCAST PROGRAM

WINNER: Fringe - Episode 101 – "Pilot"
Kevin Blank, Jay Worth, Andrew Orloff, Barbara Genicoff

Jericho - Episode 7 – "Patriots And Tyrants"
Andrew Orloff, Blyth Dalton, Chris Jones, Michael Cliett

Life – "Frozen Solid"
Max Ivins, Jenny Foster, Danny Kim, Shawn Lipowski

Pushing Daisies – "The Legend of Merle McQuoddy"
William Powloski, Elizabeth Castro, Melanie Tucker, Eric Chauvin



BEST SINGLE VISUAL EFFECT OF THE YEAR



Cloverfield - Statue of Liberty Crash And Woolworth Tower Collapse
Michael Ellis, Chantal Feghali, David Vickery, Ben Taylor

WINNER: The Curious Case of Benjamin Button - Benjamin's Secret
Eric Barba, Lisa Beroud, Steve Preeg, Jonathan Litt

The Day The Earth Stood Still - Newborn Klaatu
Jeffrey A. Okun, R. Christopher White, Thomas M. Boland, Ben Thompson

Indiana Jones And The Kingdom of The Crystal Skull - Valley Destruction
Stephanie Hornish, Pablo Helman, Jeff White, Craig Hammack

Iron Man
Ben Snow, Wayne Billheimer, Victoria Alonso, John Nelson

OUTSTANDING VISUAL EFFECTS IN A COMMERCIAL

WINNER: Bacardi – Sundance
Alex Thiesen, Nikos Kalaitzidis, Jay Barton, Zsolt Kalaitzidis

Coke - It's Mine
Angus Kneale, Asher Edwards, Ben Smith, Dan Williams

FedEx - Pigeon
Satoko Iinuma, Murray Butler, David Hulin, Spencer Lueders

Monster 'Stork' - Stork
William Bartlett, Helen Stanley, Dan Seddon, David Mellor

OUTSTANDING VISUAL EFFECTS IN A SPECIAL VENUE PROJECT

Grand Canyon Adventure - River At Risk - Main Title Sequence
Mark Freund, Alan Markowitz, Lee Nelson, Josh Mossotti

WINNER: U2 3D - Selected Shots
Peter Anderson, Jon Shapiro, David Franks, Jeremy Nicolaides

OUTSTANDING REAL TIME VISUALS IN A VIDEO GAME

WINNER: Crysis Warhead
Zoltan Pocza, Gabor Mogyorosi, Tamas Schlagl

Dead Space
Ian Milham, Ben Wanat, Christopher Stone

Need For Speed Undercover - Xbox 360
Henry Labounta, Steve Barcia, Dave Taylor, Carl Jarrett

OUTSTANDING PRE-RENDERED VISUALS IN A VIDEO GAME

Command And Conquer - Red Alert 3 - Chrono-Lab, Empire And Allied Scenes
Richard Taylor, Benjamin Hopkins, Katai Tang, Mical Pedriana

Need For Speed Undercover - Cinematics
Henry Labounta, Steve Barcia, Dave Taylor, Mark Raham

WINNER: World of Warcraft - Wrath of The Lich King - Intro Cinematic
Jeff Chamberlain, Phillip Hillenbrand

OUTSTANDING ANIMATED CHARACTER IN A LIVE ACTION MOTION PICTURE

WINNER: The Curious Case of Benjamin Button - Benjamin Button
Steve Preeg, Matthias Wittmann, Tom St. Amand, David McLean

Hellboy II: The Golden Army - Elemental Sequence
Colin Mcevoy, Christoph Ammann

Iron Man
Hal Hickel, Bruce Holcomb, James Tooley, John Walker

The Spiderwick Chronicles - Hogsqueal
Todd Labonte, Michael Brunet, Nathan Fredenburg, Aharon Bourland

OUTSTANDING ANIMATED CHARACTER IN AN ANIMATED MOTION PICTURE

Bolt - Various Sequences - Bolt
Becky Bresee, Bob Davies, Renato Dos Anjos, Wayne Unten Jr.

Bolt - Various Sequences - Rhino
Adam Dykstra, Dave Gottlieb, Clay Kaytis, Hyrum Osmond

Kung Fu Panda - This Kung Fu Stuff Is Hard Work - The Animation of Po
Jack Black, Dan Wagner, Nico Marlet, Peter Farson

WINNER: WALL•E — WALL-E And Eve Truck Sequence
Ben Burtt, Victor Navone, Austin Lee, Jay Shuster

OUTSTANDING ANIMATED CHARACTER IN A LIVE ACTION BROADCAST PROGRAM OR COMMERCIAL

Bacardi - Sundance
James Atkinson, John Cooper, Phillip Prahl, Charles Felix Chabert

WINNER: Brains Dance
James Sindle, Jesus Parra, Josh Fourtwells

Coke - Stewie
Ben Smith, Andrew Proctor, Jong Jim Choi, Keith Kim

Who's Gonna Save My Soul
Thomas Tannenberger, Olcun Tan

OUTSTANDING EFFECTS ANIMATION IN AN ANIMATED FEATURE MOTION PICTURE



Bolt - Various Sequences


John Murrah, Michael Kaschalk, Dale Mayeda, Adolph Lusinsky



Kung Fu Panda - The Secret Ingredient - Visual Effects of Kung Fu Panda


Markus Manninen, Alex Parkinson, Amaury Aubel, Lawrence Lee

Madagascar: Escape 2 Africa - Effects In Africa
Scott Peterson, Laurent Kermel, Andrew Wheeler, Greg Gladstone

WINNER: Wall•E - Effects In Wall-E
Jason Johnston, Keith Daniel Klohn, Enrique Vila, Bill Watral

OUTSTANDING MATTE PAINTINGS IN A FEATURE MOTION PICTURE

WINNER: Changeling - 1928 Downtown L.A.
Romain Bayle, Abel Milanes, Allan Lee, Debor Dunphy

Indiana Jones And The Kingdom of The Crystal Skull
Richard Bluff, Barry Williams, Yanick Dusseault, Yusei Uesugi

Synecdoche, New York - Matte Paintings
Brett Miller, Garrett Eaton, MatThew Conner

Speed Racer - Overall Matte Painting Presentation
Lubo Hristov, Dennis Martin, Ron Crabb

OUTSTANDING MATTE PAINTINGS IN A BROADCAST PROGRAM OR COMMERCIAL

WINNER: Doctor Who - Series 4 - Silence In The Library
Simon Wickers, Charlie Bennett, Tim Barter, Arianna Lago

Generation Kill - Episode 2
Christian Irles, Yannick Bourgie

Merlin The Mark of Nimueh Series 1 - The Mark of Nimueh
Dave Early, Simon Wickers, Bryan Bartlett, Sara Bennet

OUTSTANDING MODELS AND MINIATURES IN A FEATURE MOTION PICTURE

WINNER: The Dark Knight - Garbage Truck Crash Models And Miniatures
Ian Hunter, Forest Fischer, Branden Seifert, Adam Gelbart

Indiana Jones And The Kingdom of The Crystal Skull
David Fogler, Craig Hammack, Brian Gernand, Geoff Heron

Iron Man - Suit Up Machine
Aaron Mcbride, Russell Paul, Gerald Gutschmidt, Keiji Yamaguchi

My Darling of The Mountains - Hot Springs
Taro Kiba, Kenji Nagatani, Yuki Minagawa, Hideo Udo

OUTSTANDING MODELS AND MINIATURES IN A BROADCAST PROGRAM OR COMMERCIAL

New Balance - AnThem
Ian Hunter, Jon Warren, Matt Burlingame, Raymond Moore

WINNER: Ghost Whisperer - Episode 404 - Claridon Ship Shots
Eric Hance

OUTSTANDING CREATED ENVIRONMENT IN A FEATURE MOTION PICTURE

Cloverfield - Brooklyn Bridge Sequence
David Vickery, Phil Johnson, Victor Wade, Sean Stranks

WINNER: The Dark Knight - Imax Gotham City Scapes
Peter Bebb, David Vickery, Philippe Leprince, Andrew Lockley

Indiana Jones And The Kingdom of The Crystal Skull - Temple Heart
Michael Halsted, David Fogler, Steve Walton, David Weitzberg

The Mummy: Tomb of The Dragon Emperor - Avalanche Sequence
Mike Meaker, Rich Mahon, Jason Iverson, Sho Hasegawa

Synecdoche, New York - Created Environment
Brett Miller, Garrett Eaton, MatThew Conner

OUTSTANDING CREATED ENVIRONMENT IN A BROADCAST PROGRAM OR COMMERCIAL

Audi - Living Room - Living Room
Jack Zaloga, Jake Montgomery, Andy Boyd, Sean Durnan

Heroes - Tokyo
Meliza Fermin, Michael Cook, Daniel Kumiega, Anthony Ocampo

WINNER: John Adams – "Join Or Die" - Episode 1 - The Boston Harbor
Paul Graff, Robert Stromberg, Adam Watkins

Wrigley's 5 - Fruit Shredder
Ludo Fealy, Dean Robinson, Adam Leary, Michael Gregory

OUTSTANDING COMPOSITING IN A FEATURE MOTION PICTURE

The Chronicles of Narnia: Prince Caspian
Stuart Lashley, Arundi Asregadoo, Mark Curtis, Richard Baker

WINNER: The Curious Case of Benjamin Button - Benjamin Comes TogeTher
Janelle Croshaw, Paul Lambert, Sonja Burchard, Sarahjane Javelo

Iron Man — Head Under Display - Hud Compositing
Jonathan Rothbart, Dav Rauch, Kyle Mcculloch, Kent Seki

Quantum of Solace - Sienna Chase And Fight Sequence
Anthony Smith, Christian Kaestner, Adrian Metzelaar, Jon Thum

OUTSTANDING COMPOSITING IN A BROADCAST PROGRAM OR COMMERCIAL

Coke - It's Mine - Balloons
Angus Kneale, Dan Williams, Andrew Proctor

FedEx - Pigeon- Pigeon
Andy Walker, Spencer Lueders, Maryanne Butler, Murray Butler

WINNER: John Adams – "Join Or Die" - Episode 1 - The Boston Harbor
Paul Graff, Joshua Lacross, Matt Collorafice

Time Sculpture
Richard De Carteret, Paul Downes, Oliver Dadswell, John Price

OUTSTANDING SPECIAL EFFECTS IN A MOTION PICTURE

WINNER: The Dark Knight
Chris Corbould, Peter Notley, Ian Lowe

Defiance - Special Effects
Neil Corbould, Steve Warner, Anne Maria Walters, Alan Young

OUTSTANDING EFFECTS IN A STUDENT PROJECT

Hangar Number Five - Robot Attack
Nathan Matsuda

La Main Des Maitres - Revolution
Adrien Cayus Toupet, Clement Delatre, Vivien Looky Chauvet

Our Wonderful Nature
Tomer Eshed, Dennis Rettkowski, Tomer Eshed, Dennis Rettkowski

WINNER: Plastic - Transformation Sequence

Sandy Widyanata, Courtney Wise
Will Superman Get

Unleashed

?
/Film
snuck into Legendary Pictures' password protected company site, which lists
Superman Unleashed
as one of the company's upcoming films in development. Legendary Pictures was one of the companies responsible for bringing director Bryan Singer and Warner Bros. Pictures'
Superman Returns
to theaters in 2006.
The site says the listing includes the following synopsis:
"Ramping up the action of its esteemed predecessor, the sequel to

'Superman Returns'

promises to raise the stakes and take the audience to heights of action that no other superhero movie can achieve."
So will Brandon Routh return as Clark Kent/Superman? Only time will tell...
Voice performer Jamie Watson wins ACTRA Award
Veteran voice actor Jamie Watson won an ACTRA Award on Friday night for his performance in the children's cartoon TV series
Peep and the Big Wide World
.

The Toronto chapter of the Canadian actors' union held its annual gala honoring outstanding performances. ACTRA Toronto represents the city's over 15,000 professional film, TV, radio and new media performers.

Comic actor Watson won the award for outstanding voice performance over rivals Emily Hampshire and Adrian Truss, both of
Ruby Gloom
; Rob Tinkler of
Cyberchase
; and Joanne Vannicola of
Toot & Puddle
.

Peter Keleghan was given ACTRA Toronto's Award of Excellence by Leah and Gordon Pinsent for his body of work.

Beyond his work in live-action TV and movies, The Montreal-born Keleghan is the voice of Scareby Bat in the Nelvana Limited series
Ruby Gloom
. He also voices Eric Flemkin in Nelvana's
Ned's Newt
and Mr. Adams in Shaftesbury Films'
Mischief City
. He provided the voice of Hugh S. "Bullseye" Forward in several episodes of DiC Entertainment's
C.O.P.S.
Rosemary Dunsmore won for outstanding performance by a female for portraying the mother of a lesbian trying to have a baby with her partner in the low-budget film
The Baby Formula
. Nicholas Campbell won the ACTRA award for outstanding performance by a male for his role in the CBC mini-series
The Englishman's Boy
.
This year's awards were presented at The Carlu in Toronto.
"Receiving an ACTRA Award from one's peers is a significant feat and well worth both recognition and accolades,"
said ACTRA Toronto president Heather Allin.
"Our performers are some of the best in the world. Each and every one of our 15 nominees worked hard, created expansively and gave their all, and it shows."
Indy

, Paris get Golden Raspberry Awards for being the worst
Indiana Jones and the Kingdom of the Crystal Skull
was among the
"winners"
at the Razzie Awards on Saturday in Hollywood, recognizing the worst movies and performances of 2008, the Reuters news service reported.

The fourth installment in the popular series was declared the worst prequel, remake, ripoff or sequel.

The

"winners"

of the Razzies were determined by mailing ballots to 657 voters living in the United States and 19 foreign countries.

Among other genre honorees, Paris Hilton was the big winner at the 29th annual Golden Raspberry Awards, garnering trophies for worst actress and worst screen couple in The Hottie & The Nottie
and worst supporting actress for her role in
Repo! The Genetic Opera
.

Perennial favorite Uwe Boll got the worst director award for
Tunnel Rats, In the Name of the King: A Dungeon Siege Tale
and
Postal
.
Dollhouse, Sarah Connor

fail to improve premiere ratings
If
last week
's premiere ratings for Fox's sci-fi drama
Dollhouse
were weak, at least they weren't as bad as this week's, according to The Hollywood Reporter's
Live Feed
column.
Dollhouse
(4.2 million viewers, 1.7 preliminary adults 18-49 rating/7 share), fell 15 percent in the ratings. This is an almost-typical second-episode slip, and the show placed second in its 9 p.m. hour, topped by
Supernanny
(5.2 million, 1.8/5).
Meanwhile, the Friday episode of the show's lead-in,
Terminator: The Sarah Connor Chronicles
, also failed to improve on its premiere last week. At 8 p.m.,
Sarah Connor Chronicles
(3.8 million, 1.3/5) was roughly steady, falling a tenth of a point from last week's midseason return to tie a repeat of
Wife Swap
to place second in the hour.
We're hoping
Dollhouse
hangs in, as the second episode,
"The Target,"
had all the Joss Whedony goodness we've been hoping for: twisty story, nice humor, deepening characters, hints of various conspiracies and cover-ups, kick-ass action, etc. Fingers crossed!
Hand-Drawn Land
For those who long for the days of hand-drawn features (you can find some of them in the contentious comment thread
here
) there is a place, on this very planet, where the pencil-and-paper cartoon is
alive and thriving
:
A new crop of ambitious Gallic 2-D toons are now aiming for mainstream auds, helped by the international response to such arthouse pics as last year's
"Persepolis"
and 2003's
"Triplets of Belleville."


With lower production costs than 3-D features, the 2-D films enable French producers to get into the toon biz with less risk while bringing Gallic subjects and sensibilities to their projects.


"There is a growing trend towards traditionally animated films that can be considered auteur films, with audacious universes and storylines that cater to family audiences and not merely children,"
says Didier Brunner, producer at Paris-based animation shingle Les Armateurs (
"Triplets of Belleville"
).
Of course, Disney Feature is producing the hand-drawn
Princess and the Frog
at a lower price than many of its recent offerings, but over in the land of the croissant, they're working with even lower production costs:
... French 2-D toons have been solid performers on the homefront and abroad. Last year,
"Persepolis"
grossed $4.4 million in the U.S. and $18 million worldwide; pic was budgeted around $7 million. Michel Ocelot's
"Azur et Asmar,"
with a $9 million budget, grossed $16 million in Gaul.
"Triplets of Belleville"
parlayed its animated Oscar nom into more than $7 million in the U.S., with nearly $15 million worldwide ...
What American congloms, chasing after the half-billion dollar payday, overlook is that hand-drawn features are viable at the right price-point, and there's no good reason that point couldn't be in the $20-$30 million range in current dollars.
(According to the esteemed
inflation calculator
,
The Rescuers
' $7.5 million production cost would be a mere $25.4 million today.)
I think the reason that hand-drawn features have disappeared from American landscape isn't due to cgi being more sexy or "with it", but because the last crop of hand-drawn features (1998-2004) were lacklustre compared to their c.g. competition. (One quick example:
Sinbad
vs.
Toy Story 2

?
They were released a month apart at the turn of the century, and one did way better than the other. Maybe I'm a Luddite, but I don't think Sinbad crashed and burned because it was hand-drawn ...)
It isn't that hand-drawn features aren't viable. It's that they are
perceived
by the conglomerates as less bankable than c.g.i. Execs don't stop to consider much of the lack of viability links directly to lousier content, so until that aspect of traditional features climbs to higher elevations (and box office grosses ascend with it), the pencil-and-paper art form will continue to take a back seat to c.g.i.
Might not be fair, but it's the way, sadly, it is. You want to work the hand-drawn side of the divide, wait for the next traditional Disney feature ... or the sequel to
The Simpsons Movie
.
Or go to France.
(Thanks
Animation Guild Blog
)
Animation Italiano
As there are French animation studios, so are there Italian animation studios, and here's one
that's prospering
.
Six trendy teenage fairies collectively called the Winx, created by Italo animation mogul Iginio Straffi, have been busy fluttering their wings over the past four years bewitching millions of tween girls in more than 130 countries.

In the U.S. the MTV-generation pixies air on FoxBox and Cartoon Network.

Now the former comicbook artist, dubbed
"Italy's Walt Disney"
by the local press, is spawning more seductive kiddie concoctions, for small- and bigscreen distribution, with the ambition of sparring with kiddie fare churned out by the likes of Disney and Nickelodeon.
As John L. has the
Tink
franchise, so Iginio S. has
Winx
.
Apparently you don't have to hang out in Emeryville or the eastern San Fernando valley to make a go of the animation business.
... A CGI feature
"Winx Club: The Secret of the Lost Kingdom"
has been released to solid returns in 20 territories, and counting. The pic pulled $6 million in Italy and more than $5 million in France and Germany. ...


"Obviously it's not easy to make it in the global entertainment industry starting out in a small Italian town in the Marches,"
says Straffi, referring to his native region on the Adriatic coast.
Maybe. But Igninio appears to have made a pretty good run at it. Bully for him.
(Thanks
Animation Guild Blog
)
Dora The Explorer

Aquapet
First there was the
Spongebob Squarepants Musical Rectal Thermometer
, now comes this.
Dora The Explorer
will always remain in my mind as that kid with that annoying show where she goes exploring and tries to speak in Spanish. Annoying as it can be, I've always thought of that show as an innocent ode to childhood, where everything is as is and does not in any way make thinly veiled references to sex.
Guess I was wrong.