Analyzing the "Animation" of Seth MacFarlane
A former
Family Guy
fan, Kyle Evans, has come to the conclusion that Seth MacFarlane is a
"talentless writer"
who
"doesn't have a clue about animation."
He's
written a lengthy blog post
analyzing MacFarlane's work from a critical perspective. What I found particularly insightful was the section in which Evans observes the clumsy animation in Seth's shows, particularly in an episode of
Seth McFarlane's Cavalcade of Cartoon Comedy
titled
"Super Mario Rescues the Princess"
:
The animation of
Family Guy, American Dad
and
Cavalcade of Cartoon Comedy
consists almost entirely of character's mouths moving, with the occasional rigid pose-to-pose animation. This movement is banal and devoid of any true expression, with the same exact timing on every movement. Watching "Super Mario Rescues the Princess" with the sound-down would convey little more than a general sense of displeasure in the characters…I can only imagine how mind-numbingly dull it would be to work as an animator for Seth McFarlane, who continues to stifle any sort of imaginative character design or fluid, expressive movement. But to visualize my point, here is the video edited so that all but the moving parts of the cartoon are blacked out.
(Thanks
cartoonbrew
)
How to Hook Up Your Home Theater
There are multiple copies of Disney's 2007 Goofy short
How to Hook Up Your Home Theater
floating around on YouTube. Read Jerry Beck's
review of the short
.
(Thanks
cartoonbrew
)
Phillips Teaches The Animators Tools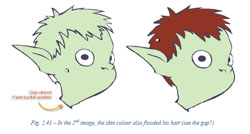 Learning how to animate in Flash is relatively easy. It's perhaps the #1 reason why the tool has become so popular - you can make something move in seconds, and create a solid short film in hours or a few days. To make things even easier, Adam Phillips, the world-class Australian animator, has posted the second **FREE** chapter of his how-to-animate in Flash book. This new chapter is titled
The Animator's Tools
, and in the 49 page PDF you get a full run-down of Flash's toolset and how to best take advantage of the possibilities. It's all leading up to his eventual release of the BiteyCastle Academy Flash Animation eBook. We shiver at the mere thought….
"A Mouse's Tale"

wins Cartoon d'Or in squeaker
Amid tough competition, 24-year-old Benjamin Renner of France received the pan-European Cartoon d'Or Award on Friday night for
A Mouse's Tale
, a surprising fable-like short film.
With the top award for best animated short film came a 15,000-euro prize. Part of the annual Cartoon Forum event, held in Ludwisgsburg, Germany, Cartoon D'Or is the only European prize specifically for animated short films.
Originally titled La queue de la souris, the four-minute winning film combines drawings and cut-out animation. It was Renner's graduation project at La Poudrière, école du film d'animation.
"I wanted to tell a short, simple story, a tale about a lion and a mouse, an encounter between a tiny harmless creature and an enormous one,"
said Renner, 24.
"It was important in the film that the setting helped to transform the viewers into a little mouse, to throw them into a dark and strange forest, a large black mass, a world where appearances are deceiving, where by simply adding an eye to a mountain it becomes an terrifying lion."
"By using silhouette animation, I had a large degree of freedom for the setting. I was not constrained by technical difficulties and was able to concentrate on the story,"
Renner continued.
"Finally, what was most important for me was to be able to tell a fable like the ones I heard as a child and which have stayed in my mind without me really knowing why."
Renner is now working at Les Armateurs as lead animator on the feature adaptation of
Ernest et Célestine
.
After his A-levels, Benjamin Renner followed a foundation course for art schools before joining the Fine Arts School of Angoulême, where he got his National Diploma in Graphic Novel. During the two years that he spent at La Poudrière, an animation film-directing school in France, he directed
Le corbeau voulant imiter l'aigle
(one-minute film) and
Le plus gros président du monde
(a commissioned film for Canal J Television channel), as well as
A Mouse's Tale
.
The four other nominated films were
Breakout
(Arnaud Demuynck, Belgium),
John and Karen
(Matthew Walker, United Kingdom),
The Bridge
(Vincent Bierrewaerts, Belgium/France) and
The White Wolf
(Pierre-Luc Granjon, France).
Those at Cartoon d'Or voted for France 3 as Broadcaster of the Year, Rubber Duck Entertainment as Investor/Distributor of the Year, and Cartoon Saloon (Ireland) as Producer of the Year.
Briefly:

"Black Lagoon"

Manga;

"Clone Wars"

Comics; NY-Tokyo Film Grand Prix
* Newsarama
speaks with VIZ Media editor Mike Montesa about the
Black Lagoon
manga
.
*
Comicon.com's PULSE News speaks with Grant Gould
, who is his
Wolves of Odin
graphic novel for SuperReal Graphics and Dark Horse's
Star Wars: The Clone Wars
on-line comics.
* The New York-Tokyo Film Grand Prix (NYTFGP)
has begun selling tickets for part 1 of its festival
, which kicks off on September 28, 2008. Included in this year's offerings is
Genius Party
, an anthology of 7 short animated films from Studio 4ºC. [
Press Release
]
New York Anime Festival Announces Final Star-Studded Lineup of Guests for 2008 Show
The New York Anime Festival has announced its final lineup of guests for the 2008 show, which will expand from anime and manga to the broader world of Japanese pop culture, including fashion, music, and food. Guests this year will include Chef Masaharu Morimoto, artist Yoshitaka Amano, designers from the "Baby, the Stars Shine Bright" Lolita fashion brand, and anime voice actors including Rie Tanaka, Brad Swaile, Tony Oliver, Kyle Herbert, and Steven Blum.
For details on all the guests, go
here
.
JemCon Hits Los Angeles September 27-28, 2008
JemCon 2008 will be held this weekend in Los Angeles, CA, celebrating the
Jem
animated series and fashion dolls from Hasbro. This year's program includes a special performance by Samantha Newark (the voice of Jem/Jerrica), a fan mock voice recording session with legendary voice director Wally Burr, a panel with several Jem voice actors , and a Jem animation panel with Jem series creator/writer/story editor Christy Marx and producer/story editor/writer Roger Slifer. For more details, visit the
official JemCon website
.
Disney Rolls Out the Big Guns
You can't say the House of Mouse isn't
tub-thumping
for its upcoming product:
The Walt Disney Co. wowed an industry crowd Wednesday in a showcase of its upcoming films that included a sequel to its 1982 sci-fi flick
"Tron"
and a
"Lone Ranger"
remake with Johnny Depp as Tonto.

The daylong presentation at the Kodak Theatre, home of the Oscars, delivered repeated surprises as actors emerged onstage to tout animated 3-D movies, live-action thrillers and comedies — with animal co-stars ranging from guinea pigs and chihuahuas to humpback whales ...

Commenting on Disney's lengthy rollout, which included a full screening of the animated dog-hero movie
"Bolt,"
[actor Jim] Carrey told out-of-town guests,
"You can go back home and say these saddle sores came from Hollywood ...."
I got a call today from one of the c.g. artists who was bounced at the end of
Bolt
's production. The guy had been there ten years, but you know how it is:
"Your last performance review was a little weak Charlie, here's your final check, and thanks for being part of the team."
And after a decade and five movies, the artist takes one for the team -- out the door and off to a rendezvous with unemployment benefits.
But I was amazed how non-bitter the ex-employee was, really more sad and resigned than angry:
"Disney Animation doesn't have a lot of development going on. I don't know what they're going to be doing after
Rapunzel
. There's the
King of the Elves
thing, but after that? One of the rumors going around was Robert Iger wanted to close Disney Animation and just have Pixar do the animation..."
I allowed as how that wouldn't seem to be a smart business move. The nameplate still means something, even if the last animation regime's final few movies tarnished it. The artist said:
"My friends that are still there say the main lot is expecting big things out of the picture. It's good."
My desires are simple. I want
Bolt
to be a mega smash hit. It helps the industry, it helps employment. Prosperity is what I'm about.
So here's to
Bolt
, and to the proposition that the movie marketplace will support two high-profile animated features at the same time, because
Madagascar the Second
will be out there alongside the doggie.
The last thing we need is 'toon cannibalization.
(Thanks
Animation Guild Blog
)
Ratner wants a

'Joker'

and

'Storm'

spin-offs
Brett Ratner got a taste of the superhero genre when he made
'X-Men: The Last Stand'
. Now he looks forward to a day when Hollywood would be bold enough to start spinning minor characters off into their own movies, in the same way comics publishers do.
In fact, Ratner told
MTV Splash Page
that he would love to get his hands on some Batman-family characters after Christopher Nolan is done with him.
"As a kid, Batman was my thing,"
Ratner said.
"I'm a little jealous that I didn't get to direct it, although Nolan did a great job. But there are so many characters in the Batman series, so many characters that I love, that the opportunities for spin-offs are endless."
His character of choice? The Joker. Ratner could envision a movie exploring the clown prince of crime's days (if they exist) as The Red Hood.
"Heath was great,"
Ratner said.
"But the Joker is a great villain. That's why Jack Nicholson and Heath Ledger had so much to work with. And I think there will be another actor who can interpret that. It would be great to see [Robert] Downey [Jr.] as the Joker, for instance."
Ratner also said he's love to direct an X-Men spinoff movie focusing on
'Storm'
, a prospect that was even discussed by Lauren Shuler Donner at one point.
Sideswipe

and

Ravage

details for

'Transformers 2'
TFW2005.com
has a report from the Hasbro Licensing Summit 2008 at Malaysia Kuala Lumpur. There it was revealed that the Chevy Corvette that appears in
'Transformers: Revenge of The Fallen'
is the auto stand-in for none other than
Sideswipe
.
The character
Ravage
is also now confirmed to be in the movie and, according to the report,
"is described as having a very raw beast mode."
Israel to Submit Animated

"Waltz with Bashir"

for Best Foreign Language Oscar
The Cinemascope weblog is reporting that
Israel will submit the animated documentary
Waltz with Bashir
as their entry for the Best Foreign Language Academy Award
. The movie has gathered much attention since its debut at the Cannes Film Festival, and swept Israel's Ophir Awards (their equivalent of the Oscars) landing Best Direction, Best Screenplay, and Best Film.
'Iron Man'

Blu-ray gets recalled to the lab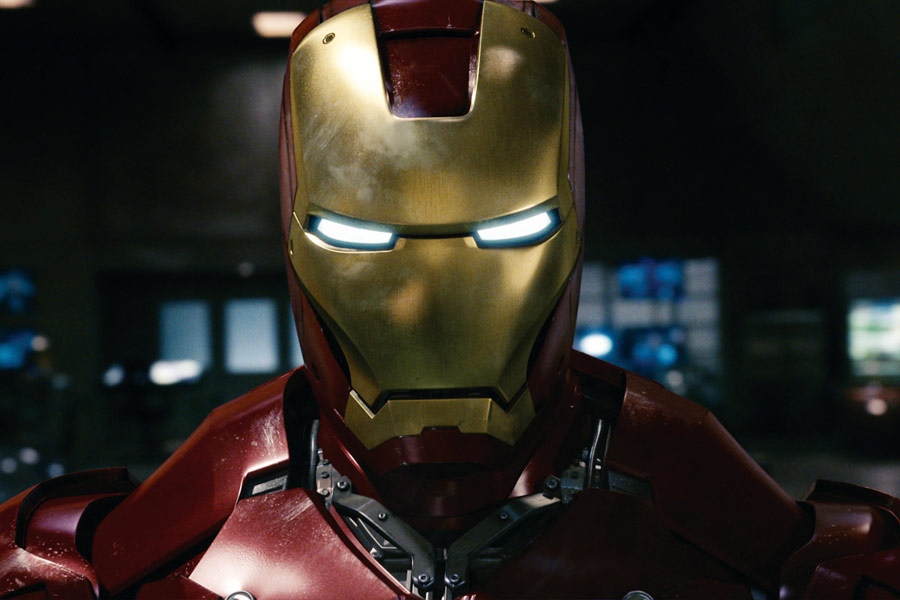 Blu-ray.com
is reporting that the upcoming Blu-ray release of
'Iron Man'
has been recalled. A few weeks back, some of those receiving review copies reported trouble playing the disc in their Blu-ray players. Apparently, there is an authoring problem with the disc, and distributors have been issued direction to send back all product.
Update:
We have received word from Paramount that they will meet the street date and that the
'Iron Man'
Blu-ray will not be delayed.
Jetix Slates Two

"Superman: The Animated Series"

Mini-Marathons For October 2008
The Jetix block on Toon Disney is scheduled to air at least two
Superman: The Animated Series
mini-marathons next month.
The first mini-marathon is scheduled to air on Jetix at 11am (ET) on Friday,
October 3rd, 2008
, and will feature the episodes,
"Absolute Power," "In Brightest Day," and "Little Big Head Man."
A second
Superman: The Animated Series
mini-marathon is scheduled for 8am (ET) on Monday,
October 6th, 2008,
featuring the episodes,
"Superman's Pal," "Legacy, Part One, ""Legacy, Part 2."
According to the programming schedule,
Superman: The Animated Series
regularly airs every Saturday and Sunday at 6pm (ET) on the Jetix block on Toon Disney.
The Lawsuit Of The Rings Continues
From the AP comes the latest news in the battle of Middle Courts:
A judge has barred the estate of

"Lord of the Rings"

author J.R.R. Tolkien from seeking punitive damages against the studio that brought the trilogy to the big screen.

Tolkien's heirs claim New Line Cinema has failed to pay any royalties from the estimated $6 billion they say the movie has grossed worldwide. The lawsuit is seeking more than $150 million in compensatory damages based on breach of contract, fraud and other claims.

Los Angeles Superior Court Judge Ann I. Jones also ruled this week that the estate and Tolkien heirs have established a legal basis for the fraud claim against New Line.

As part of that allegation, the lawsuit claims New Line sent millions of dollars to Time Warner Inc.'s AOL, improperly claiming they were for advertising expenses. The lawsuit also claims the studio built production offices and facilities in New Zealand and listed them as expenses for the

"Lord of the Rings"

films, although the heirs claim they are now being used for other New Line projects.

New Line's attorneys successfully argued that Tolkien's heirs had to demonstrate a "public wrong" under New York law — which governs the contracts — to claim punitive damages if they win at trial. Jones ruled that the heirs' grievance "is clearly seeking to vindicate private wrongs."

Tolkien signed agreements in 1969 with United Artists governing the movie rights to the

"Lord of the Rings"

books as well as

"The Hobbit."



After the author's death, his heirs created The Tolkien Trust, a British charity.

The charity's trustees, which include Tolkien's heirs, joined publisher HarperCollins to sue the studio in February. Besides damages, the lawsuit seeks a court order that would terminate New Line's rights to make a two-film prequel based on

"The Hobbit."



Guillermo del Toro has signed on to direct that film and its sequel in New Zealand alongside executive producer Peter Jackson.

Attorneys for New Line and The Tolkien Trust did not immediately return calls seeking comment on Thursday.

New Line now has 10 days to answer the lawsuit. A trial has been scheduled for October 2009.

The studio was absorbed into Warner Bros. Entertainment in February.
YTV Schedules
"Legion of Super Heroes"
Marathon In October 2008
The Canadian channel YTV will showcase six episodes from the second season of
Legion of Super Heroes
next weekend.
YTV will be airing six episodes of
Legion of Super Heroes
on
October 5th, 2008
, as part of the network's "Superhero Sunday" theme event. The episodes, comprising of six installments from the acclaimed second season of the series, will air as follows.
12:00pm (ET) -
"Message in a Bottle"
12:30pm (ET) -
"In the Beginning"
1:00pm (ET) -
"Trials"
1:30pm (ET) -
"In Your Dreams"
2:00pm (ET) -
"Dark Victory, Part 1"
2:30pm (ET) -
"Dark Victory, Part 2"
The network will also air the live-action
Superman: The Movie
and
Superman Returns
feature films that day, as well.
Superjail!

Premieres This Sunday
Cartoon Network's Adult Swim has turned out one of its most entertaining and graphically ambitious series to date and its name is
Superjail!
. The show debuts this Sunday,
September 28
, at 11:45pm.
(Thanks
cartoonbrew
)
"Voltron: Volumes 6 & 7"

Delayed
Tvshowsondvd.com
reports that Volume 6 of
Voltron: Defender of the Universe
will be delayed from September 30th to
December 23rd
.
The upcoming Volume 7 will be delayed as well from its initial date of December 23rd. No word on when Volume 7 will be out.
Check Out Some Cool

Iron Man

Concept Art!
The much-anticipated
Iron Man
DVD doesn't come out until next Tuesday, September 30, but Yahoo has gotten their hands on some really cool concept art including painted designs by comic artist Adi Granov for some alternate armor, early sketches of the V1 armor, maquettes and breakdowns showing how the armor seals itself once Tony Stark puts it on, and lots more.
Presumably all of this will be on the DVD but you can check out the full gallery of 28 pictures a few days early
here
.
Iron Man
comes out on DVD and Blu-ray on Tuesday,
September 30
or pre-order them from Amazon by choosing either
the 2-Disk Special EditionDVD
or
Blu-Ray
.
Talking to

Justice League Mortal

's Batman
Even though right now, Warner Bros' planned
Justice League Mortal
still seems to be shelved or at least backburnered for an indefinite amount of time, E! Online had a chance to talk with Armie Hammer on the set of the CW's
"Reaper"
about what he went through as George Miller's choice to play Bruce Wayne and the Caped Crusader in the planned superhero ensemble movie.
The great grand-son of oil tycoon Armand Hammer told E! that while he doesn't want to start a battle of the Batmans with Christian Bale
("That guy's got his s--t down")
, but he did claim that his
"codpiece is bigger."
(You don't have to read comic books to know them's fighting words, Armie!)
Hammer still hopes the movie will get made, and he told E! that he and his castmates went through several months of intense physical training before production stopped:
"I would spend hours training with actual guns to prepare me for this stuff," Hammer said. "It was very intense. Our workout regimens were so rigorous that most of us would vomit."

He added, "We weren't trying to get ourselves aesthetically good looking. We were trying to get ready for the demands of shooting."
He also talked about being fitted for the Batman costume, making it sound like they were pretty far along in the preproduction on the movie:
He's already been fitted for the superhero costume, which he says features functioning equipment, including trademark Batman weapons like spring-loaded titanium Bat-erangs. "I was looking down, and I was thinking, This is the best," Hammer said off the first time he put on the entire ensemble. "Then I stood up, and they turned me around, and I faced a mirror—there was Batman. But then it hit me like a ton of bricks—it's not just Batman, it's me!"
You can read the full story and see a side-by-side comparison of the two actors under the cowl on
E! Online
.
Life and Times of Tim

Debuts
One average guy just can't seem to catch a break in
The Life and Times of Tim
, HBO's new half-hour, animated series. Created and exec produced by Steve Dildarian, who won a Clio for his Budweiser
"Lizards"
advertising campaign, the show premieres on Sunday, Sept. 28 at 11 p.m. HBO has committed to 10 episodes of the irreverent comedy, which employs rudimentary artwork and minimalist animation.
Produced for HBO by MRC,
The Life and Times of Tim
centers on a typical, twenty-something New Yorker who's looking to get ahead at work. His girlfriend, Amy, wants him to be normal like her friends' boyfriends, but Tim's everyday decisions are compromised by his habit of befriending unreliable characters who repeatedly get him into serious trouble. Tom Werner, Jimmy Miller and Mike Clements serve as exec producers along with Dildarian, who also voices the title role. The cast also includes Mary Jane Otto as Amy, Peter Giles as The Boss, Matt Johnson as The Boss' assistant, Rodney (as well as other characters) and Nick Kroll as Tim's best friend, Stu.
The show has been garnering good reviews and should benefit from following an new episode of
Entourage
and the premiere of
Little Britain U.S.A
. , HBO's version of the popular British sketch comedy series that has made a lot of fans on this side of the pond as well. To catch a preview of
Tim
, point your browser to
www.hbo.com/tim
and watch some clips of Tim's awkward moments.